Kenneth Petty married rich and suddenly decided it was time to challenge and erase his disgusting past. Coincidence? I think not. Petty has been registering as a sex offender for over 20 years after being convicted of first-degree in 1994, since then he has collected enough mugshots to build a trading card game over the years..but since he married Nicki Minaj, now he wants to challenge all of that.
Nicki Minaj's husband, Kenneth Petty, is claiming in new court documents that he never raped Jennifer Hough, the woman he plead guilty to sexually assaulting back in 1994. Petty even goes as far as saying that Hough was a "willing participant" and they had consensual sex. The court documents, which were obtained by the folks over at AllHipHop, show Petty denying all of Hough's allegations.
"I never raped the Plaintiff and I deny her accusations of rape contained in the Amended Complaint," argues Petty. "I also deny all of Plaintiff's allegations in the Amended Complaint that I committed any improper conduct, sexual abuse and/or sexual assault. The sexual encounter between Plaintiff and I, which occurred 27 years ago, was consensual and Plaintiff was a willing participant."
Hough has accused Petty of forcing her into a home and sexually assaulting her when they were teens, but Petty is denying that. Claiming that he formerly plead guilty to avoid a harsher sentence. "I did not force Plaintiff into a house, I did not force Plaintiff to have sex with me and I did not sexually or physically assault Plaintiff in any way," declared Petty. "Nor did I ever threaten Plaintiff. I pled guilty to attempted rape, despite my innocence, because I was a scared 16-year-old kid and was told that my sentence would be 20 years to life if I did not plead guilty to attempted rape."
Hough says that Petty and Minaj have been harassing her and her family for years to try and get her to recant her story on the incident in effort to help clean up their public image and help him with his case he caught for no registering as an offender in California after moving with Minaj. This led to the current harassment lawsuit where all of this is now being brought back up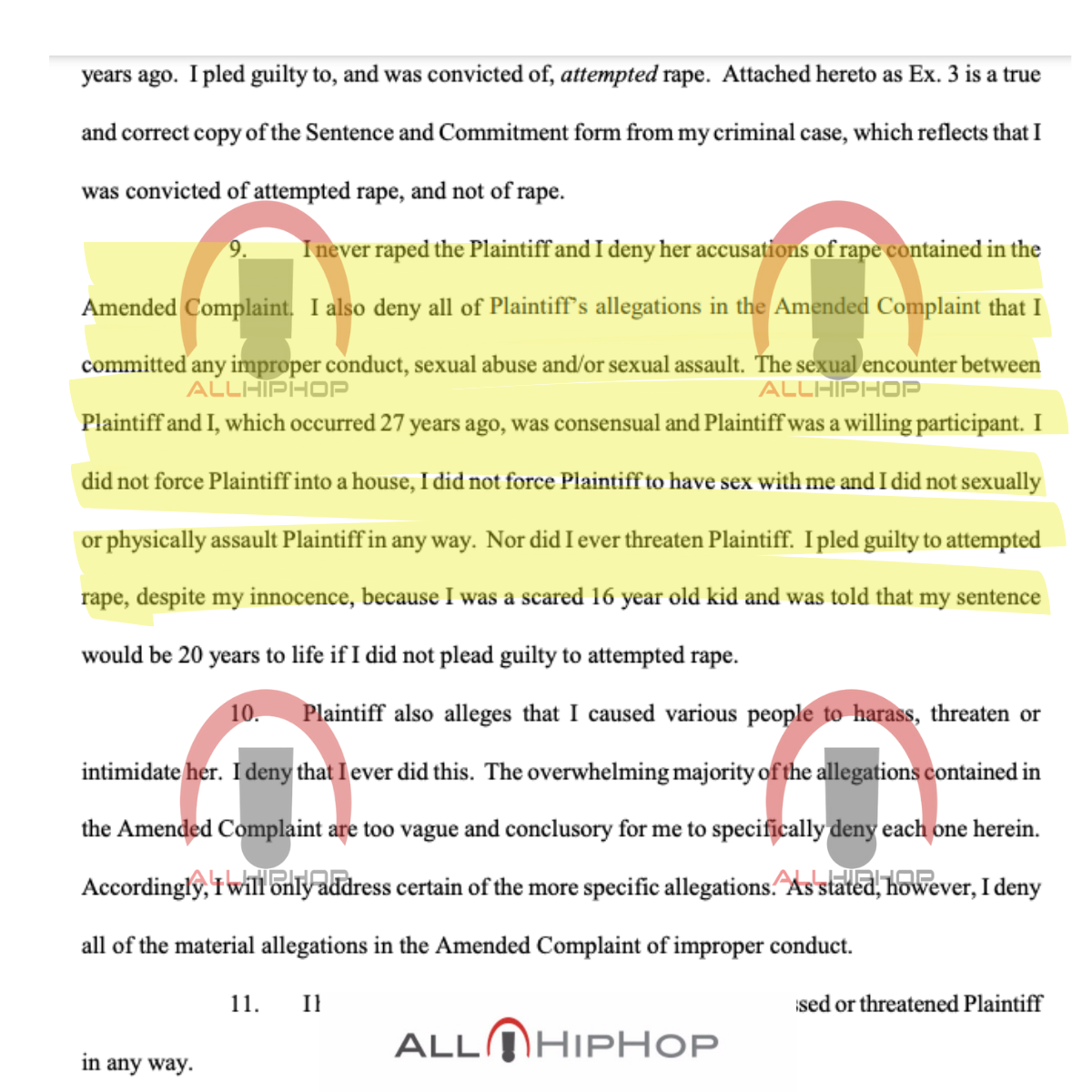 Petty didn't just stop at trying to make himself look innocent there, he also threw his associate "Black" under the bus who was previously mentioned in the harassment case as contacting Hough on behalf of the Petty's, but Petty claims that he believefs Black may have took it upon himself to contact Hough in effort to get in good with he and his wife.
Since the release of Petty's statement, Jennifer Hough's attorney, Tyrone A. Blackburn, has provided this statement to the folks over at XXL regarding his claims that she was a "willing participant." "A willing participant would not run 20 blocks to school after a sexual encounter and tell the school security/police that she was raped," Blackburn stated. "If Petty believed Ms. Hough was a willing participant he should have never plead guilty to attempted rape."
Chile, these people are something else. I don't think any of what Mr Petty is trying to say will matter in the long run as the court will likely to provide he and his wife with the much needed reality check that fame and money unfortunately can't erase your disgusting behavior and choices and you still have to own up to that. Take a look at the documents yourself below and we'll continue to keep you posted on this mess.