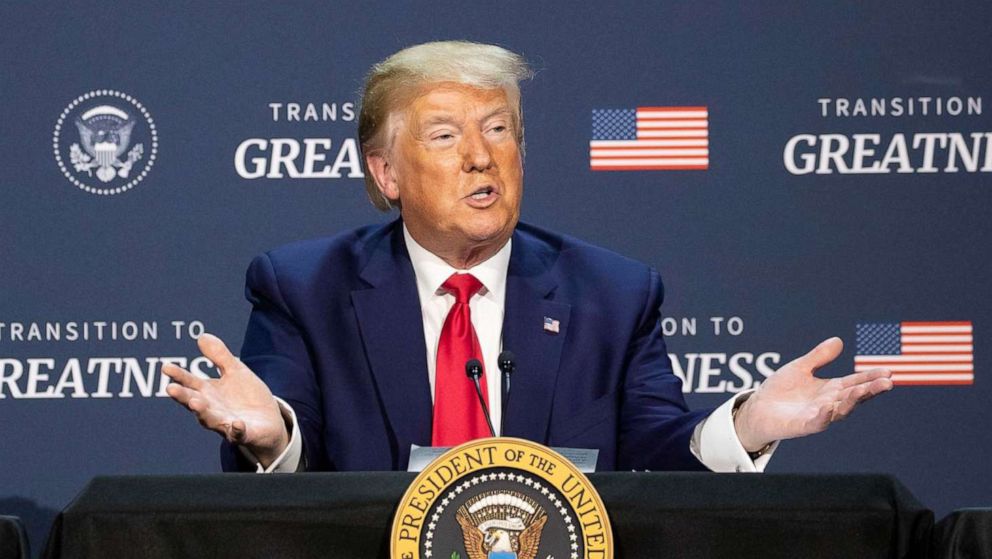 This orange fool attempted to take credit for making Juneteenth, a holiday celebrating the day enslaved people were freed, "very famous."
In some super unsurprising yet still somehow mind-boggling news, Donald Trump is claiming that he is to thank for making the Juneteenth holiday, which celebrates the day enslaved people in the Texas were finally freed, "very famous." During an interview with the Wall Street Journal, the POTUS was discussing his upcoming mid-pandemic rally, which was originally set to take place on Juneteenth AKA June 19th but has now been rescheduled for June 20th. At one point, he was bragging about all the news coverage the rally garnered (shocking), when he made some pretty inconceivable claims.
The latest in Trump's long series of ridiculous claims that nobody had ever heard of a widely known thing: he says nobody had ever heard of Juneteenth until he just made it famous…then is told his White House has put out three statements on Juneteenth. https://t.co/WSelOF4Gnu pic.twitter.com/V2fSTt2VFW

— Daniel Dale (@ddale8) June 18, 2020
"I did something good: I made Juneteenth very famous," Trump said. "It's actually an important event, an important time. But nobody had ever heard of it." The piece goes on to say that Trump had "polled" people around him about whether they'd ever heard of the holiday, and found that "none" of them had. However, after asking an aide if she was aware of Juneteenth, she informed him that the White House has issued statements recognizing the holiday every year during his presidency. "We put out a statement? The Trump White House put out a statement?" he asked, clearly having no idea.
Juneteenth is an annual holiday celebrated in the United States in recognition of the day that Union Major General Gordon Granger finally informed enslaved people in Texas of their freedom, more than two years after Abraham Lincoln signed the Emancipation Proclamation. It has been widely celebrated across the U.S. for decades.