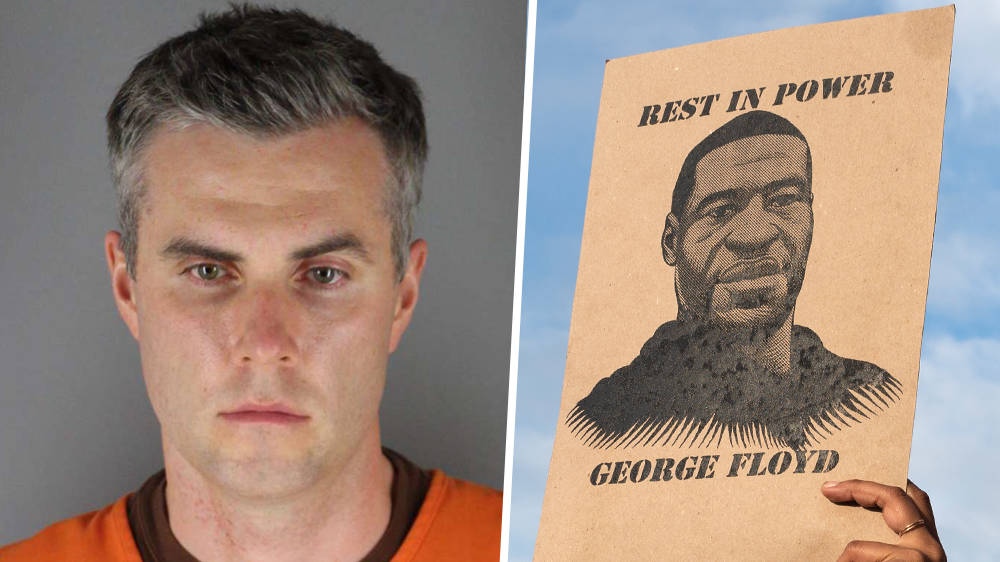 Thomas Lane, one of the officers involved in killing George Floyd, shockingly claims he, did "what he thought was right."
Thomas Lane, one of three Minneapolis police officers charged with aiding and abetting Derek Chauvin with the second degree murder of George Floyd, has been released after posting a $750k bail. While many have recently donated to Floyd's family, others seem to have elected to financially support the arrested officers, allowing Lane to reach his staggering bail amount through crowdfunding.
After being released from jail, Lane is now staying with his wife in a secret location out of concern for his safety. Lane, who held down George Floyd's legs while Chauvin kneeled on his neck, insists that he did "what he thought was right." The rookie cop says that he did question Chauvin, his superior officer, but ultimately felt that he had to follow his commands.
"When he's holding his legs, he says to Chauvin, 'Well, shall we roll him over because he says he can't breathe?' Chauvin says no," said Lane's attorney Earl Gray. "Now, if you've ever been in the military, you ask your sergeant should we do something and he says no, are you going to say, 'Well no, I'm going to do it anyway'? I don't think so," he added.
Lane's next court hearing is scheduled for June 29th. "We will bring a motion to dismiss and hopefully it will be granted," says his attorney.