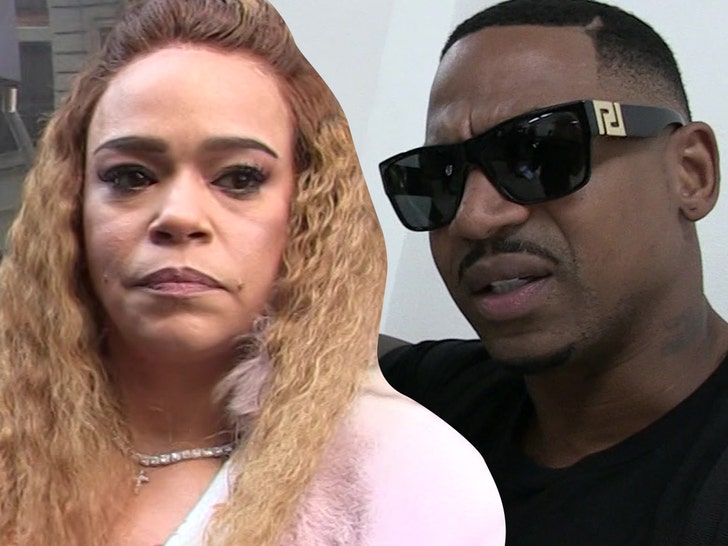 Faith Evans' felony domestic violence charges have been dropped and she will not be prosecuted for allegedly attacking Stevie J after all.
Faith Evans is officially in the clear in her felony domestic violence case after allegedly attacking her husband Stevie. A few weeks ago, cops responded to a 911 call about a heated dispute taking place at the couple's LA home, and came to find that Stevie had visible marks and scratches all over his face when they arrived. They had no choice but to arrest Faith for felony domestic violence, but it looks like the charges have been dropped because Stevie is refusing to testify against her.
It turns out that Stevie was the one who had called the cops on Faith the night of their fight, but had no intention of getting her arrested—he just wanted her out of the house. Now, he's decided not to testify against her in court, so the case has been dropped and The Los Angeles County District Attorney's Office won't be prosecuting her.
Following Faith's arrest, Stevie's ex, Joseline Hernandez, implied that Faith had given him with two black eyes, which she saw for herself on FaceTime. Despite the alleged attack, Stevie and Faith have been all smiles since, acting like everything is good. Earlier this week, Stevie shared a birthday post for his wife, telling her, "I'm grateful to be your friend & your husband" and "I appreciate you & love you for allowing me to see what love truly is." He even told other outlets that he's "not going anywhere."