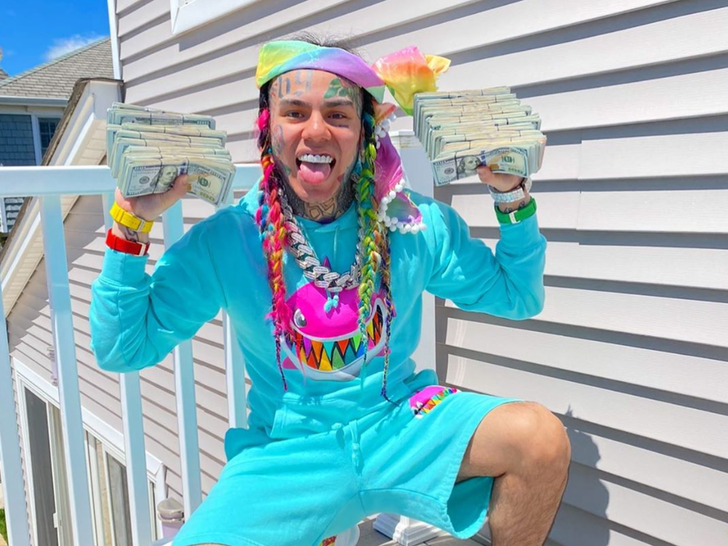 6ix9ine's Instagram account will not be taken down after it was determined that it does not violate the app's sex offender policy despite the rapper's past.
6ix9ine will be able to keep his existing Instagram account despite concerns that he violates Instagram's sex offender policy due to his predatory past. Back in 2015, 6ix9ine pled guilty to one count of Use of a Child in a Sexual Performance after he was involved in a sexually explicit video with a 13 year old girl. The footage, which shows the child naked performing oral sex on another man, was later distributed by 6ix9ine as part of a music video.
Danny Boy was later sentenced to four years of probation and 1,000 hours of community service after he pled guilty to the sex offense. The Manhattan district attorney on that case asked for 6ix9ine to be sentenced to one to three years in prison and that he be registered as a sex offender. But the judge declined to force Hernandez to register. Regardless, the sex offense remains on his record.
Because of his widely known history of sex crimes, many expressed their concerns over 6ix9ine's freedom to use social media. They pointed out that Instagram's parent company, Facebook, has a strict policy about barring convicted sex offenders from any of their platforms. As a result, Facebook put 6ix9ine's account under review, but found that it didn't technically violate any of their policies.
According to TMZ, Facebook determined that 6ix9ine, who was 18 years old at the time of the crime, had actually been "adjudicated as a 'youthful offender'" in his case, which is not equivalent to having a criminal conviction as an adult. Thus, because he is not a registered sex offender, his account can remain active.
The reason 6ix9ine was adjudicated this way, his lawyer says, is because while he may have been a legal adult when he committed the crime, he was granted youthful offender status after completing some sentencing requirements.