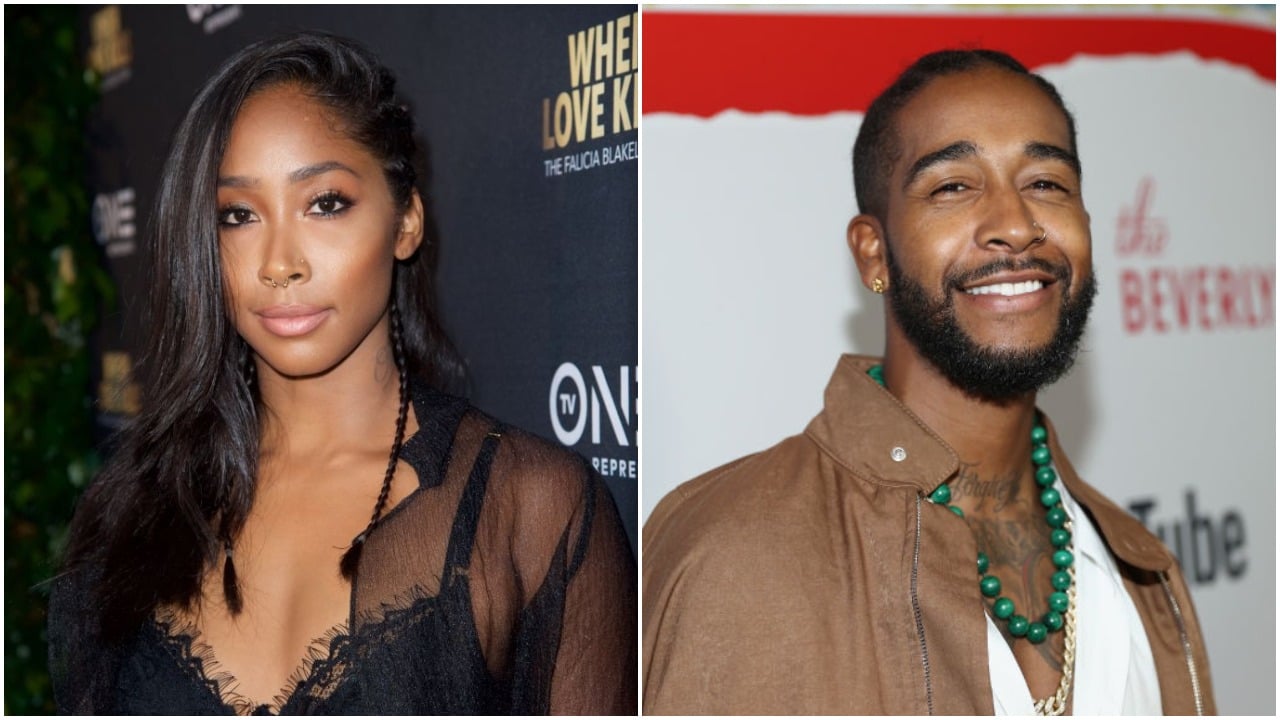 Apryl Jones was dancing on IG Live and in the background, her children were having fun playing on her at-home pole.
All she wanted to do is show off a few dance moves, but Apryl Jones caused a bit of controversy on Instagram Live. The reality star is no stranger to controversy as her romantic relationships often nab headlines. The world witnessed as Apryl Jones and B2K's Fizz revealed their romance to the world, causing upset considering she shares two children with Fizz's groupmate, Omarion. Recently, the mother of Fizz's son, Moniece Slaughter, shared that Omarion filed a court order requesting that his children be kept away from Fizz, but even with the legal drama, Apryl continues to show off her little ones while on Live.
However, after the internet got a hold of a clip of Apryl Jones and her dance moves, viewers couldn't help but comment on what was happening in the background. As Apryl grooved to Afro-Beat jams and showed off her strong knees game, her kids were having a bit of fun playing on her pole. In the past, Apryl has shared videos of herself pole-dancing, but some people took issue with seeing children climbing the polie. Others, however, dismissed it all as just children enjoying themselves and didn't see an issue with it. Check it out for yourself below. What do you guys think? Was it all innocent or is this inappropriate?
apryl jones was on live throwing it, while her little girl was behind her on the pole. i- ?

— Ace?? (@Shizzyshizsaid) June 26, 2020
She's such a hoe! Y'all know she is and don't be mad this is what hoes dohttps://t.co/s7QRFk1n5a

— laTonia' (@TheLaToniaMarie) June 26, 2020
Apryl Jones dome lost her rabbit ass mind ?????? pic.twitter.com/2E6Pnkv9K1

— covergirl_s (@covergirls17) June 26, 2020
Apryl Jones trashed out!

— NurseKAY. (@_prettyykaylaa) June 26, 2020
April Jones over here dancing and her baby swinging on a pole like whet?

— ? (@weloveleah_) June 26, 2020
So April Jones is on live dancing to Afro beats and her kids are swinging on the pole in her house.. I'm trying to figure out why people are making a big deal about it. I wish more people knew about pole fitness and normalize it ?????

— Diamond? (@_ohmydiamond) June 25, 2020