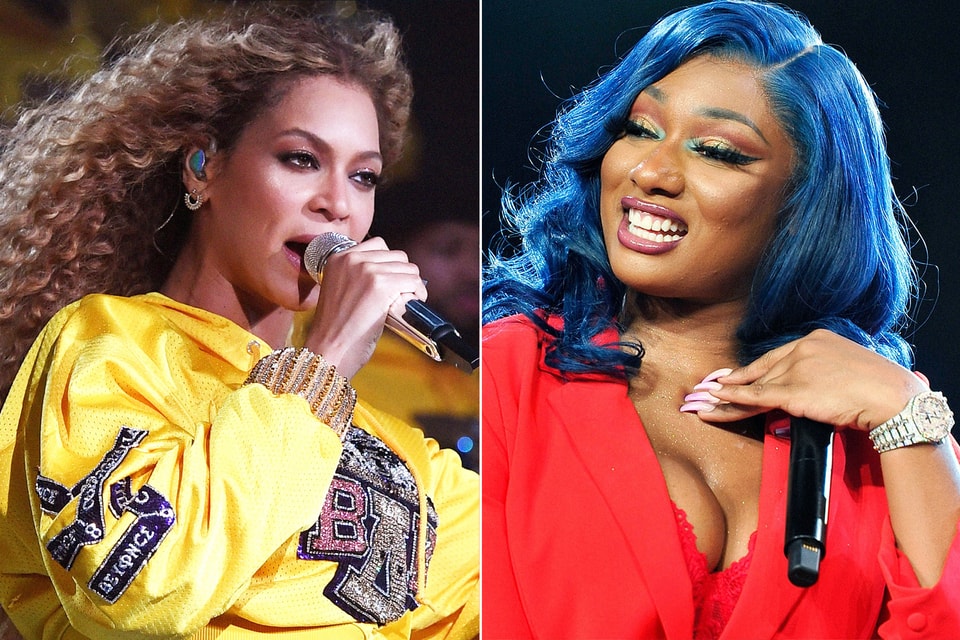 Megan Thee Stallion earns her first top 10 single on the Billboard Hot 100 with "Savage."
It was only a matter of time until Megan Thee Stallion's single, "Savage" formed a life of its own on the Billboard Hot 100. Though The Stallion has had a few notable records under her belt at this point, unfortunately her viral success on social media has translated well in terms of sales and charts. However, the release of last week's "Savage" remix with Beyoncé has taken her to new heights, literally. According to Billboard, the rapper's single has now marked a new milestone in her career as the song has officially climbed into the top 10. Following the remix with Beyoncé, the song has now soared 10 spots from 14-4 marking Meg's first single in the top 10.
Shortly after the news broke, Meg hit the 'Gram to celebrate her later W in her extensive collection. "I really want to cry right now like oh my god !!!! This is my first top 10 bitch my first top 5 !!!! Likeeeeee hottiessss we really doing this shit ! We aint never give up we doing everything they said we wouldn't!!!! I said jwhite give me a beat I can go off on and he did 😭 Thank you @beyonce ! I'm just happy to be here man 😭 THANK YOU THANK YOU THANK YOU," she wrote.
With the success of the song and the remix, the city of Houston has announced that they will be giving Megan Thee Stallion and Beyonce their own days in the city. All proceeds from the "Savage" remix will be going towards coronavirus relief efforts. Do you think the record is strong enough to head to the top spot or will it's hype die down before then? Congratulations to Megan and salute to Bey as well as her embracing the newcomer is truly a testament to the power of teamwork and us coming together.