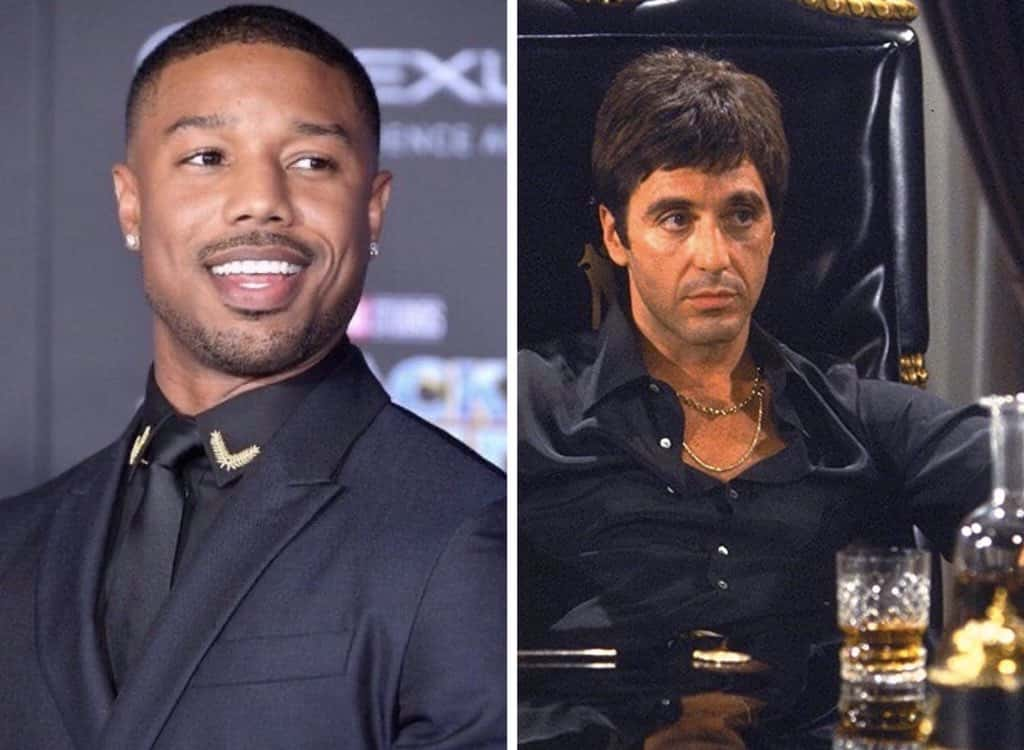 Michael B. Jordan reportedly has been named as an option to portray "Scarface" gangster Tony Montana.
A classic favorite is getting a reboot, and already the Hollywood gossip is floating about. Love them or hate them, reboots are money makers on the silver screen. The latest news of a remake has been circulating today (May 15), including news that Scarface has officially received the green light. It was recently shared that Luca Guadagnino is set to direct the Scarface remake in connection with the Coen brothers. Of course, fans wanted to know who would be helming the role of Tony Montana, and it's rumored that Michael B. Jordan is being considered for the part.
Universal Pictures is reportedly the studio behind the film that has been trying to get off the ground for years. According to Newsweek, this Scarface reboot has been in talks since 2011, and over the years, there have been a number of directors and writers who have added and subtracted their names from the project. Now that it seems the directors' chairs are filled, expect to hear much more from Hollywood regarding casting choices.
Now, Michael B. Jordan has solidified his placement in the big leagues, but news of that he may portray everyone's favorite gangster has received a mixed reaction. The Black Panther star may just shine in Scarface, but we'll just have to wait and see if he lands the gig. Let us know if you're looking forward to the reboot and if so, name drop who you think would make a perfect 21st Century Tony Montana.