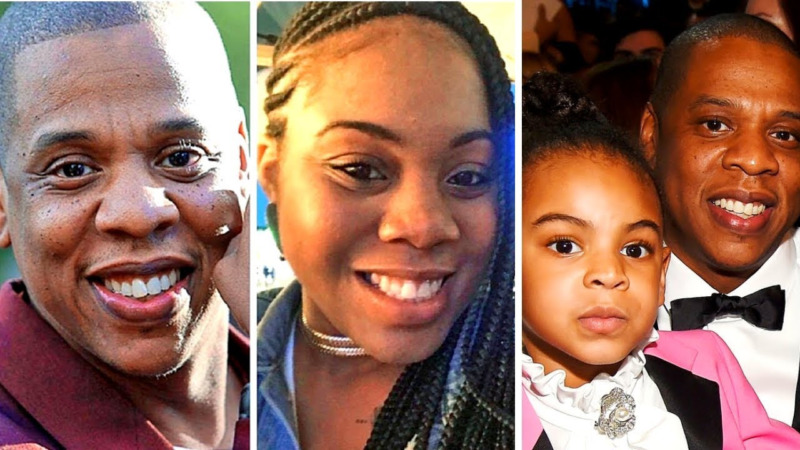 Somebody needs to call Maury Povich right now… or, better yet, get Jay-Z on the line.
The rapper is happily married to Beyoncé and they've got three beautiful children: Blue Ivy, Sir, and Rumi. However, new allegations made by a 28-year-old woman named La'Teasha Macer seemingly point to the Roc Nation boss being a father of one more.
While this report should be taken with a major grain of salt, Macer is making shocking allegations that she is the 28-year-old daughter of none other than Jay-Z. She has allegedly been told her entire life that her father is Hov and her family members are online backing her up.
As reported by Bossip, Macer was born in 1990 in Cambridge, Maryland, where her aunt reportedly introduced her mother to Jay-Z. The two allegedly used to hook up and, unbeknownst to Jay-Z, they apparently had a baby. When Macer's mother, Lisa, tried getting in contact with the rapper over the phone at Roc-A-Fella Records, they were apparently mocked and decided to give up.
"I know the STORY FROM start too finish, I hooked your Mother&father up YEARS ago. Jay ask me who she was when I lived on 500 side Greenwood Ave! We chilled in that Apartment so many times, we laughed, drank, smoked, played card and some more," wrote Macer's aunt about these allegations.
"I remember when Lisa came too my house on Bradley Ave in Cambridge MD and WE Lisa & I CALLED ROCK A FELLA and we was trying too contact Jay too tell him about Teasha and the Exact words from the MAN was 'DO YOU KNOW HOW MANY WOMEN CALL HERE DAILY & and say Jay-Z they baby Daddy!!!'," she added. "MY HAND TOO GOD…so as Gloria Jean Turner would say what's done in the dark will come too LIGHT ONE DAY!!!!! this is them DAYS."
Damn, this is wild. Do you believe any of this or do you think she's chasing clout? Peep some receipts below: