| | |
| --- | --- |
| ISSA BOP OR ISSA FLOP?: Tiffany Haddish Flexes Her Rap Skills in New Song & Video – "Come and Get Your Baby Daddy" (VIDEO) | 01.04.20 |
Tiffany Haddish aims to make you smile through your quarantine.
Tiffany Haddish is hoping to make your quarantine a little more lit. The comedian and actress just dropped a music video for a song called "Come And Get Your Baby Daddy" featuring NY rappers Mr & Mrs Begetz. On the upbeat track, Haddish raps a trifling man with multiple kids (10 to be exact) Haddish shared the video on Twitter Wednesday afternoon with the caption, "Here's something to make you smile."
Here is a little something to make you smile. TIFFANY HADDISH COME AND GET YOUR BABY DADDY https://t.co/pme4PLM5L2 via @YouTube

— Tiffany Haddish (@TiffanyHaddish) April 1, 2020
In the visuals directed by Chris Robinson Tiff is flanked by a crew of women including actress Bresha Webb. In one scene Haddish and Webb show off their struggle twerk skills while also having a dance off against a crew of guys.
The video also features comedians Alex Thomas who plays a pimp. In one scene that is clearly a nod to the film Coming To America Tiff sits in a booth in a night club while as a rotation of thirsty men try and ask her out.
It's unclear if the song will be apart of a larger EP or album. This isn't the Emmy-award winners first foray into music. You recall in 2019 she recorded the go-go inspired track "Too Much."" and also featured on Todrick Hall track "Dripesha" in 2019. She also told spoke about her rap persona "MC Tiffnicity" in 2018 hinting that she was plotting a music project. Take a look at the video below and let us know what you think of Haddish's rapping skills. ISSA BOP OR ISSA FLOP?
| | |
| --- | --- |
| IN CASE YOU MISSED IT: Megan Thee Stallion Claps Back at Fans Who Accuse Her of Shading Cardi B – "I Do Not Have A Problem With Anybody" | 01.04.20 |
Apparently not even the Coronavirus pandemic running rampant can stop social media from attempting to stir up beef amongst female rappers.
Megan Thee Stallion landed herself in hot water after she was accused by fans of liking several hateful comments left on her YouTube account about rap superstar Cardi B. The Houston-bred MC has since denied ever double-tapping the comments, but not before social media had already run rampant with the alleged receipts.
"So I'm guessing y'all females leaving Cardi B in 2019," one comment read under Megan's video, earning a like from the artist's official account. "She exceeded Cardi," another foolishly commented which was also liked by Meg's account.
It's officially confirmed. Megan Thee Stallion does NOT fuck with Cardi B ⚰️ pic.twitter.com/A4Ah2KxATB

— A. (@chanelflms) April 1, 2020
Despite the images quickly circulating across social media, Megan is saying that she has nothing to do with the shade being thrown at Cardi B. In fact, she appears to be blaming her label.
"I did not like no damn stupid ass comment like this," says Megan. "I don't even upload my own shit to my YouTube my label does. I DO NOT HAVE A PROBLEM WITH ANYBODY. I don't like drama I do not bring other females down stop trying to start fake beef."
Despite her admission that she was not behind the snake-like activity on her YouTube account, of course some fans aren't quite buying her story. Cardi B has not commented on the liked comments yet. Do you believe Megan when she says it wasn't her?
I did not like no damn stupid ass comment like this. I don't even upload my own shit to my YouTube my label does. I DO NOT HAVE A PROBLEM WITH ANYBODY. I don't like drama I do not bring other females down stop trying to start fake beef. https://t.co/5dNhisDddW

— HOT GIRL MEG (@theestallion) April 1, 2020
| | |
| --- | --- |
| SAY WHAT NOW?: Snoop Dogg Apparently Isn't Here for Women Wearing Lace Fronts; Tells Ari Lennox – "Grow Your Own Hair" | 01.04.20 |
Snoop Dogg and his roller set commented on a clip of Ari Lennox struggling to glue her lace front wig onto her scalp, telling her, "grow your own hair."
Snoop Dogg had some unsolicited advice for Ari Lennox amid her wig-gluing struggles: "grow your own hair." The R&B star, who is notorious for constantly documenting her antics on Instagram live, invited her followers to watch as she attempted to secure her new wig onto her head. Ari was having some trouble getting the lace to glue properly to her scalp, narrating the journey along the way. "So I guess I gotta cut more lace?" she rhetorically asked her viewers. When one keen observer advised her to use a wig cap for better stability, she asked, "Where am I supposed to get a wig cap?" She seemed to eventually have some luck, praying to the lord for the wig to stay in place all the while, but it was not without some difficulty.
Snoop Dogg came across Ari's obstacles with her tresses on an IG post by The Shade Room, where the account pointed out that she was "having the fight of her life with that wig." Snoop proceeded to respond with some (lowkey shady) advice about how she could overcome these challenges. "Grow your own hair," he wrote on the post. "What happened to those days[?]"
It's an interesting comment to make, considering Ari is almost always seen wearing her hair natural tresses, styled in some kind of updo like a top bun or a ponytail. Ari also indirectly came to Snoop's defence not too long ago after he slammed Gayle King for her controversial Kobe question, by siding with Snoop about Gayle and Oprah allegedly trying to "tear down the legacies of phenomenal black men." She has yet to respond to Snoop's comment about her hair.
Perhaps someone should ask Snoop what happened to the days of being faithful to your wife. What do you think of his comments?
| | |
| --- | --- |
| THIS ISN'T A HOTEL, PISSY ROBERT: R. Kelly Prosecutors Are Reportedly Tired Of His Complaints Over Prison Conditions | 01.04.20 |
The prosecutors on R. Kelly's case don't want to hear any more complaints from him surrounding prison conditions.
R. Kelly is doing everything in his power to get out of jail. In wake of the Coronavirus pandemic, he's continued to demand freedom on claims that the prison conditions aren't up to par to prevent the spreading of COVID-19. Unfortunately for him, prosecutors aren't budging on their stance and they're actually sick and tired of his complaints, according to new docs.
The Blast reports the prosecutors in R. Kelly's case are asking the judge to deny his most recent plea to be released on bond. As the singer remains incarcerated inside of Chicago's MCC, he's tried to pick at every possible flaw imaginable to get out of prison. "If released, there is a risk that the defendant will flee and that the defendant will obstruct, attempt to obstruct, threaten, intimidate or attempt to threaten or intimidate one or more prospective witnesses," the prosecutors wrote in documents.
Even though he's made a case that he's susceptible to catching COVID-19 inside of the prison, prosecutors added that his recent surgery went on without a hitch. "[R. Kelly] had his post-surgery follow-up appointment and has been discharged from the doctor's care." They added that he has access to cleaning products and that he "may purchase additional soap from the commissary if he so chooses."
Looks like the prosecutors aren't budging on Kelly's plea for his release. 
| | |
| --- | --- |
| ISSA BOP OR ISSA FLOP?: Da Baby Finds the Bonnie to His Clyde with B. Simone for Theatrial "Find My Way" Video (WATCH) | 01.04.20 |
After the internet began speculating that DaBaby and B. Simone were dating thanks to some strategically posted photos, the rapper proves that he's the "Marketing GOAT" with the "Find My Way" short film starring himself along with Simone.
Ever since DaBaby previewed his new single "Find My Way" on Instagram, the acoustic-guitar driven banger has been highly anticipated. Especially given the notable differences in Baby's flow, as he finds new pockets and implements melodies like the pre-breakout mixtape days. It's certainly a promising direction for the rapper's upcoming third studio album, and given that the track comes equipped with an ambitious Reel Goats-directed crime thriller video it might just be his biggest release to date.
By now, DaBaby's generosity with snippets has pretty much unveiled the song in its entirety, largely in part to an acoustic version with the ubiquitous six-string artist Einer Banks. Nevertheless, a studio version is always appreciated, and "Find My Way" has all the making of a full-fledged hit. Between the passionate delivery, the seductive yet dangerous production, and Baby's confident delivery, we could be seeing an entirely different side of the Kirk rapper in a few months' time. 
That's not to say he softened his demeanor . "I text her once, she don't respond, I won't say, 'Hi,' again," he raps, in the opening verse. "YNW Melly, I got murder on my mind again, I'm with the shits, I kill him twice if he could die again / And if you think 'bout tryin' me, better try again." Check out "Find My Way" now, as well as the cinematic Bonnie & Clyde-inspired music video, right now. Are you enjoying this new sound from DaBaby?
QUOTABLE LYRICS:
I text her once, she don't respond, I won't say, 'Hi,' again
YNW Melly, I got murder on my mind again,
I'm with the shits, I kill him twice if he could die again
And if you think 'bout tryin' me, better try again
| | |
| --- | --- |
| I KNOW YOU LYING: Tekashi 6ix9ine May Actually Be Released From Prison Later Today | 01.04.20 |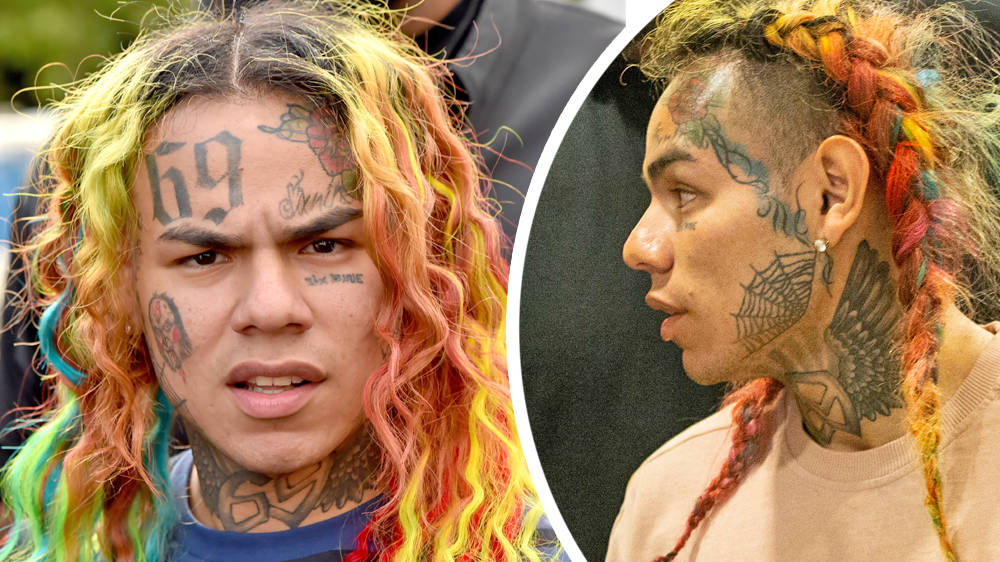 Tekashi 6ix9ine may be released from prison later today as the Judge is "inclined" to grant him compassionate relief.
It's looking likely that Tekashi 6ix9ine could be released from prison later today, as Judge Paul Engelmayer has officially stated that he is "inclined" to offer compassionate relief to the Brooklyn rapper.
In a wild turn of events, the Judge presiding over Tekashi 6ix9ine's case appears to be willing to grant his release from prison later today. In a series of tweets by Inner City Press, who has been providing live courtroom updates on the matter for months, it was revealed that after the Bureau of Prisons denied 6ix9ine's release this week, a second appeal was filed and the Court intends to grant it.
Looks like 69 will get out: "The Court directs that the Government respond by 5 pm. The parties are advised that, provided the Court has authority to grant the relief requested by defense counsel, the Court intends to do so (Signed by Judge Engelmayer on 4/1/2020) https://t.co/w6H2iih69r

— Inner City Press (@innercitypress) April 1, 2020
False reports have started to circulate regarding the release of Tekashi 6ix9ine and, although that may happen later today, it would not become official before 5 PM. 
"The Court directs that the Government respond by 5 pm. The parties are advised that, provided the Court has authority to grant the relief requested by defense counsel, the Court intends to do so," reports Inner City Press. Unless the Judge is pulling an epic April Fool's Day prank, it looks like 69 will actually be getting out.
The rapper's first appeal was reportedly turned down because he had not consulted with the Bureau of Prisons but, after being denied by the BOP, the Judge is now inclined to release 6ix9ine pending the US Attorney's official opposition of the order.
We will continue to keep you updated on 6ix9ine's possible release from prison throughout the day. Would you be excited to see this rainbow-haired fool return? Do you even think he'll make it long?
On #6ix9ine, for those (understandably) asking if Inner City Press' 1st report on @SDNYLIVE order signaling 69's release unless US convinces him he can't is an April Fool's joke, here's Judge Engelmayer's order. It's dated April 1, but I doubt he'd joke on PACER pic.twitter.com/3CCVRYgg6o

— Inner City Press (@innercitypress) April 1, 2020
On #6ix9ine, here was today's DOJ Bureau of Prisons final turn-down; Judge Engelmayer says 69 has "exhausted his administrative remedies with BOP" – "Because Mr. Hernandez is not in BOP custody, BOP cannot evaluate him for compassionate release." #countdown pic.twitter.com/qzvCskYfI7

— Inner City Press (@innercitypress) April 1, 2020
It's definitely complicated. It's that Judge Engelmayer first turned 69 down because his lawyer hadn't asked BOP to be released & been rejected. Now that has happened and Judge says he is inclined to release 69, pending the US Attorney's 5 pm filing opposing it https://t.co/6wwzx4cYZZ

— Inner City Press (@innercitypress) April 1, 2020
No, that is false. As Inner City Press reported, and posted photos of Judge Engelmayer's order, the Judge says he is inclined now to grant #6ix9ine compassionate release, until the US convinces him in a filing today that he has no legal authority to release 69 https://t.co/REBxTv3ltp

— Inner City Press (@innercitypress) April 1, 2020
| | |
| --- | --- |
| THIS PROFESSIONAL VICTIM IS AT IT AGAIN: Brittney Taylor Attempts to Explain Getting Her Drunk Ass Beat At Tommie Lee's House (WATCH) | 01.04.20 |
Brittney Taylor claims that she was once again assaulted without provocation by a "friend" as Tommie Lee & Bobby Lytes capture the drama for IG.
Sometimes that Henny hits a little too hard and for Brittney Taylor, the dark liquor packed a heavy punch. While some people are self-isolating during this quarantine, others see social distancing as keeping strangers away. Friend circles are continuing to spend time with each other behind closed doors, including Love & Hip Hop stars Tommie Lee, Bobby Lytes, and Brittney Taylor.
If Taylor's name sounds familiar, it's because she was the person who accused Remy Ma of assault. The case dragged out for months as they repeatedly made court appearances, and while Taylor insists that Remy punched her in the face for no reason at all, her lawsuit was dismissed. Taylor has continued to defend herself and keeps her social media interaction to a minimum, but she popped up with her reality television friends for an interesting Instagram moment.
Tommie Lee recorded the drunken fight between Brittney Taylor and another friend and shared it on her Instagram Story. Later, Tommie and Bobby were together when they got on Live once again, this time with Taylor in a split-screen. It's obvious that Taylor was intoxicated as she attempted to explain what happened. She then went on to tell Bobby Lytes just how fake of a person he is. Taylor later shared a post-and-delete message where she admitted to being drunk but says she was attacked by her "friend" who "completely lost it on me out of nowhere." Check it all out below.
| | |
| --- | --- |
| WE LOVE TO SEE IT: Jay-Z & Rihanna Team Up to Make Coronavirus Relief Donations; $1 Million Each | 01.04.20 |
Jay-Z and Rihanna lead by example with massive million-dollar coronavirus relief donations, set to assist those directly affected by the pandemic.
It's a strange time to be alive, and though the coronavirus pandemic has proven to be a dangerous foe, humanity has been fighting back through generosity and perseverance. And with an economic recession emerging as an unexpected yet debilitating side-effect, those with vast fortunes have stepped up to do their part in assisting. Variety reports that Jay-Z and Rihanna are the latest hip-hop icons to step up, with both parties officially donating a million dollars apiece through their respective foundations. 
Rihanna's Clara Lionel Foundation has already played a part in battling the virus, and this additional million is set to provide further assistance to COVID-relief efforts. Jay-Z has opted to match Rih's contributions through his Shawn Carter Foundation, totaling to a two-million-dollar sum. This comes on the heels of a substantial five-million-dollar donation from Rihanna's Clara Lionel Foundation, which aimed to help marginalized communities across the United States, Africa, and the Caribbean. 
The report cites an official announcement from the CLF detailing the aim of Rihanna's donation, which includes daycare service to health care workers, further testing accessibility to New Yorkers, meal delivery for the elderly and homeless, the provision of emergency economic assistance to immigrants, and more.
In an official announcement, CLF executive director Justine Lucas spoke about the donation. "There are a number of populations who are especially vulnerable during this pandemic — those who are undocumented, incarcerated, elderly and homeless, as well as children of frontline health workers and first responders," she states. "Now more than ever, we need to support organizations prioritizing the health and rights of these individuals."
| | |
| --- | --- |
| CONGRATS IN ORDER!: Doja Cat Gets Her First-Ever Billboard Top 10 Hit with "Say So" | 01.04.20 |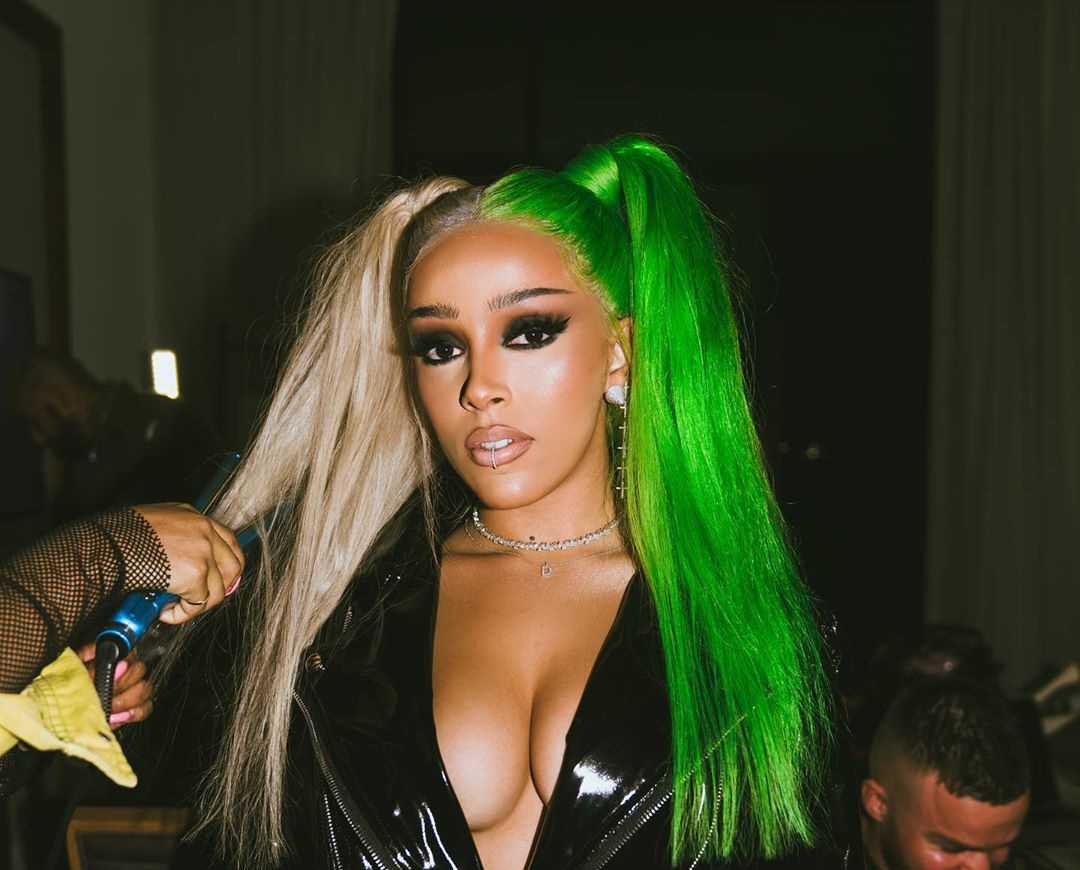 Doja Cat is absolutely blowing up on social media, earning her first-ever Top Ten single with "Say So."
Several years ago, Doja Cat was viewed as a meme in the hip-hop community. "Mooo!" may have been funny, but it didn't get her off on the right foot if she wanted to be taken seriously. After spending some time on her branding and her sophomore studio album, the Los Angeles native has re-established herself as a force to be reckoned with, cementing her as one of the most popular female rappers in the world and proving to her naysayers that she can do more than just look pretty in a cow costume.
Billboard Hot 100: #9(+5) Say So, @DojaCat [11 weeks]. *new peak*

— chart data (@chartdata) March 30, 2020
"Say So" is @DojaCat's first ever top 10 hit on the Hot 100.

— chart data (@chartdata) March 30, 2020
Rising five spots on this week's Billboard Hot 100 tally, Doja Cat has officially earned her first-ever Top Ten single with "Say So." The song has been dominating on TikTok, and its popularity transcended social media to become a nationwide hit. In addition to its new position on the chart, it has also become the most-streamed song by a female artist this year according to Chart Data.
This is a big week for Doja Cat, who has also officially clocked in her first billion streams on Spotify, surpassing 500 million total streams on her new album Hot Pink. 
.@DojaCat's "Say So" is the most streamed song of the year by a female artist in the US (369M).

— chart data (@chartdata) March 31, 2020
Congratulations to Doja Cat, who has worked very hard to get to this stage of her career. Do you see this song potentially going to the top? Are you feeling Doja?
| | |
| --- | --- |
| IS THIS YOUR KING?: Footage Surfaces of "Tiger King" Joe Exotic Ranting About Not Being Able To Say N-Word (WATCH) | 01.04.20 |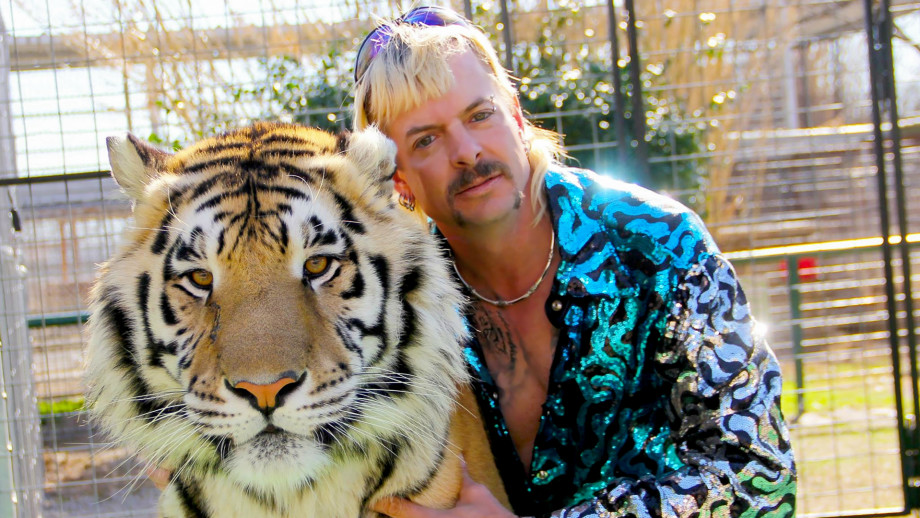 The star of Netflix's hit docu-series "Tiger King" ranted about not being able to use the "n-word" in an old video.
Unless you've been avoiding the internet for the last two weeks, you've heard all about Tiger King, the brand new hit docu-series on Netflix. With twists and turns galore, the show has been celebrated by fans worldwide as Joe Exotic, Doc Antle, Carole Baskin and others from the show have made their way into the world of pop culture. Exotic, who is currently in prison on murder-for-hire charges, has received support from the rap world showing support that his arrest may have been unfair… However that likely will change their minds after seeing this video.
An old clip from 2015 shows Joe Exotic handling some big cats and going on a racist rant about how he's not able to use the "n-word." He goes on to complain about how rappers can use the word, but he can't.
Ummm so I found this earlier today… pic.twitter.com/gd3kBsq6d0

— Terry Jane Paul (@InThierry) March 31, 2020
"What's going on in this country? It's absolutely pathetic," said the Tiger King in a resurfaced video. "I can't say the n-word but you can get on YouTube and watch any black man's rap video and they're calling each other the n-word. What the hell is this discrimination?"
Joe Exotic has famously voiced his frustrations about a lot of things, but this could be his most shocking rant yet. Has your opinion changed about the man?
| | |
| --- | --- |
| HERE FOR IT OR KEEP IT?: Raven-Symoné Announces Rap EP; Performs Single "SPACETRUCK" (WATCH) | 01.04.20 |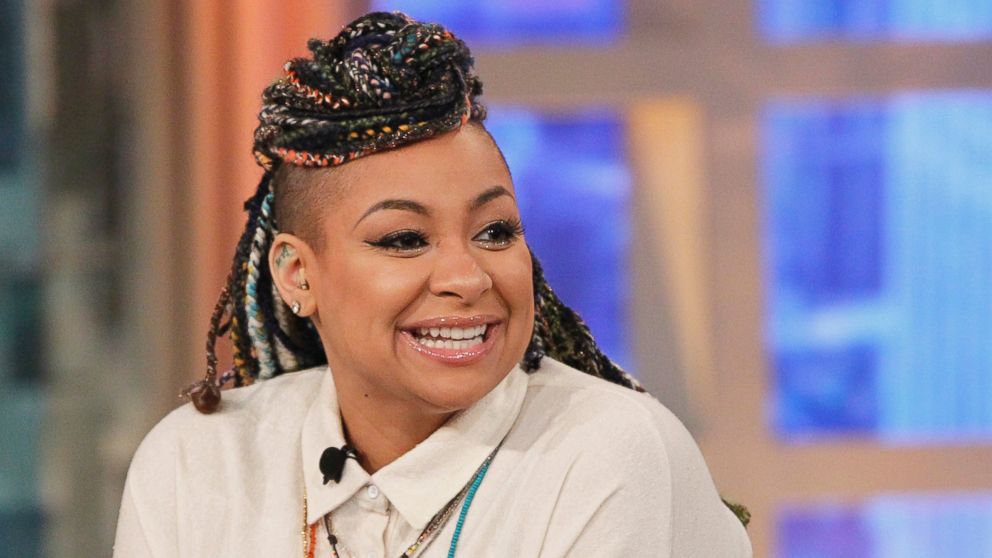 Raven-Symoné has spent the majority of her life in the entertainment industry, and now she takes old childhood diaries to pen lyrics to her rap album.
At 34-years-old, Raven-Symoné is a veteran in the industry. For 30 years she's starred in films and television shows including The Cosby Show, That's so Raven, The Cheetah Girls, Zenon: Z3, Black-ish, Dr. Dolittle, College Road Trip, and dozens of others. The multi-hyphenated entertainer has also released four studio albums dating back to 1993, and she's recently shared a glimpse into her latest project with the folks over at DailyMailTV.
Raven-Symoné has kept much of her private life under wraps as she's navigated the industry for the majority of her life. Now, she's opening up on INFRASOUNDS, a five-pack project that's said to be second in a series. "I do believe growing up in the industry has morphed my vision of life in general," she said. "I'm a product of my environment/upbringing and yeah, I've been in this industry since I was two years old and I'm 34."
'The revealing part is you've never seen me like this. I've never spoken so freely about what I've been through. I've spoken it to the people around me… but now I'm letting the public see it," Raven-Symoné added. There's much more that she wants to share from her childhood as many of her lyrics, she said, are pulled from her diaries. 'But it hasn't been released yet to the world. I think that's (for) another moment… when I got to go through that again and I'm still learning how to process it."
For those who may be surprised by Raven rapping, her first steps as a young artist dabbling in the music industry were with rap albums, the first being 'Here's to New Dreams' which was released when she was just 7 years old in 1993 and featured the hit 'That's What Little Girls Are Made Of.'
Catch a preview of Raven-Symoné rapping a track from INFRASOUNDS below called 'SPACETRUCK.' The EP will be available on April 10. Do you see some streams to this one in your future? Are you here for it?
| | |
| --- | --- |
| SEEN & HEARD: Rihanna Says She Wants "3 Or 4" Kids Within 10 Years…. With Or Without A Partner | 01.04.20 |
Rihanna may not know every detail of her 10-year plan, but kids are definitely in her future, even if she isn't in a relationship.
The Baby Fever bug has reached Rihanna. The singer came on to the music scene 17 years ago and since that time, she's built an empire. The Grammy Award-winning singer, actress, fashion designer, and beauty mogul has reached every career goal she's set out to conquer. Fans are hoping for a new album sooner than later—and we previously reported that RiRi has stated that she's "aggressively working" on her next project—but the next stage of Rihanna's life will also include "three or four" children.
Rihanna is the cover girl for British Vogue and in her feature, the singer was asked about what she's learned as she's gotten older. "Since I turned 32, I'm realizing life is really short," she said. "You don't have a lot of time to tolerate sh*t, you know? You put so much on your plate. When you're overwhelmed, you need to start cutting things out. And I'm overwhelmed too much. What's happening now is that I'm going back to black and white. My grey area is shutting down."
She also revealed her 10-year plan. "I'll be 42! I'll be ancient. I'll have kids—three or four of 'em." Rihanna added that those babies are coming whether she has a partner or not. "I feel like society makes me want to feel like, 'Oh, you got it wrong…' They diminish you as a mother if there's not a dad in your kids' lives," she said. "But the only thing that matters is happiness, that's the only healthy relationship between a parent and a child. That's the only thing that can raise a child truly, is love."