| | |
| --- | --- |
| HEY MY LOVES: Mo'Nique Seeks to Show You Just How "Mean" Oprah is With Throwback Toni Braxton Clip | 14.02.20 |
Mo'Nique has been calling out Oprah for a while, and now she's using Toni Braxton's eight-year-old video to help with her message.
It's believed that Oprah Winfrey and Toni Braxton have put their previous feud to bed, but Mo'Nique revisited a tense moment between the two ladies on Thursday (February 13). Back in 2012, Toni was featured on Behind The Music where the series took an intimate look into the development of her career. At one point, Toni discussed a turning point that occurred after appearing on The Oprah Winfrey Show in 1998 following unfavorable news about her bankruptcy.
"She was so frickin' mean to me," Toni said in the 2012 series. "I was in shock… I couldn't believe it 'cause I loved her so much. I admired her and looked up to her and she pretty much reprimanded me." The singer goes on to detail the uncomfortable interview where Oprah reportedly questioned her "Gucci flatware" because she's "Oprah Winfrey and I don't have Gucci flatware."
"Immediately, she made me feel this big," Toni continued, highlighting that Oprah's comments demeaned her. "That moment completely changed my career. It made people look down on me." Actress Mo'Nique, who has been calling out Oprah for quite some time now, used this clip to further emphasize why Oprah allegedly targets black men and tears down black women.
"IF YOU THINK @oprah ONLY DEMEANS BLACK MEN IT'S BECAUSE THE BLACK WOMEN HAS BEEN MADE VIRTUALLY INVISIBLE!!!" Mo'Nique wrote in the caption of the clip. "SEE FOR YOURSELF WITH OUR SISTER TONI B. IN CASE YOU FORGOT OR NEVER KNEW!!! LOVE US 2 LIFE!" Watch the clip and the full episode of Toni Braxton's Behind The Music episode below.
| | |
| --- | --- |
| GIRL, WHAT?: Chanel West Coast is Currently Being Trolled By Social Media After Complaining Cuz Y'all Don't Like Her Instagram Pictures | 14.02.20 |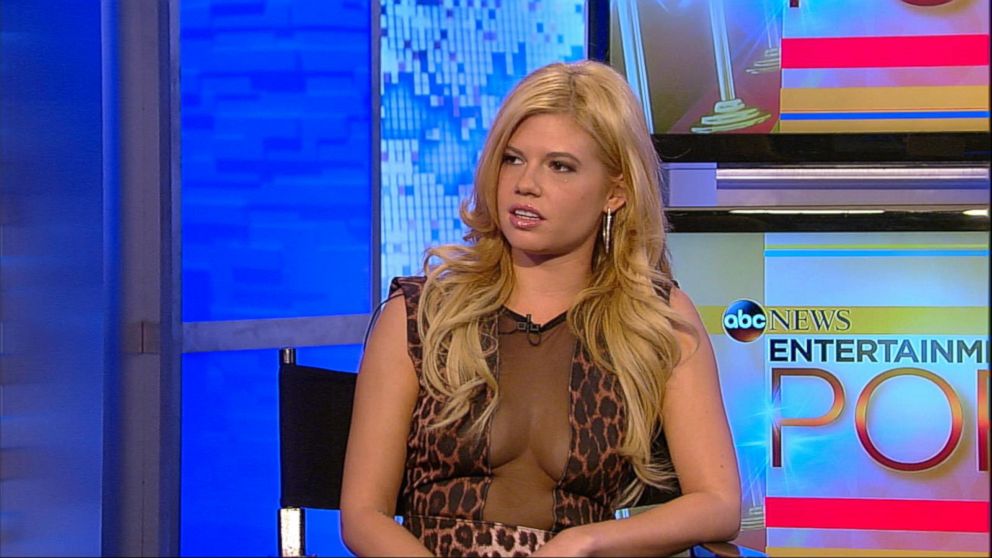 Chanel West Coast complained that her friendliness has caused a dramatic decrease in her Instagram engagement levels.
Even though she's getting a bag from all the television ventures she's signed onto over the years, Chanel West Coast is pissed about a dramatic decrease in her Instagram engagement rates, venting in a new video and getting absolutely shredded for it. The Ridiculousness star has been on the small screen for so long and her music career has also flourished at times within the last decade. At a certain point, she was close to signing with Lil Wayne and Young Money Entertainment, but that never panned out. Even though she's got over three million followers on Instagram and is incredibly successful, she's peeved about how many people aren't double-tapping her shit, complaining in a minute-long video diary addition.
"Something I realized is that being a friendly person makes less people fuck with you," said Chanel West Coast on Snapchat, recording herself while driving. "I am the most friendly motherfucker ever. I just like people, I like everybody. Unless you give me a reason to not like you, I'll fucking like you. And if I follow you, I'ma like your pictures unless it's a really ugly bad picture, then maybe I won't like it. For the most part, I fucking like everybody's shit. And nobody likes my shit! Bitch, I'm fucking famous, on a million episodes of TV and you got way less followers than me. I'm liking your shit and you never wanna like my shit? Like, who the fuck do you think you are? Do you think I'm desperate because I'm friendly and, like, liking your shit? Ain't nobody fucking desperate! I'm just being nice so it would be nice if you could be nice back."
Oh boy… it sounds to me like Chanel West Coast could benefit from spending less time caring about what goes on on social media. If this ain't the most 2020 shit you've seen today…
Is Chanel West Coast serious?
Lol her delusion. pic.twitter.com/CfIF9Jh0s8

— Diamond's Dosage 💎🎤 (@TheDosageBrand) February 13, 2020
| | |
| --- | --- |
| ISSA BOP OR ISSA FLOP?: Migos Teams Up with Travis Scott & Young Thug & Have No Worries On " GNF (Give No Fxk)" (LISTEN) | 14.02.20 |
The Migos' next project is slated to be titled "Culture III" and "Give No Fxk" will reportedly make an appearance on the record.
It's been two years since Migos dropped off Culture II, and while there have been rumors regarding the next installment of their hit albums, the Atlanta trio has kept the development under wraps. "We haven't dropped in two years. We haven't had anything out since 'Pure Water,'" Quavo recently told the folks over at Business Insider. "I feel like it's more about Migos that y'all don't know yet. And I feel like this album is going to be prolific. I feel like this album is going to be the album to do it."
Earlier this week, Quavo shared that Migos was leaping back on the scene with a new single titled "Give No Fxk" featuring Travis Scott and Young Thug. All of these artists have repeatedly worked together on one another's projects in the past, and they've managed to continuously drop fire collaborations. Hopefully, "Give No Fxk" keeps that record going with production by Murdabeatz and DJ Durel, so give it a listen and let us know what you think. ISSA BOP OR ISSA FLOP?
Quotable Lyrics
Big bankroll, swerve the lane, I be hoggin' (Big bankroll)
Live for thousands, cookie musty, yeah, it's foggy (Cookie low)
I can park it, stick to sparkin', do no talkin' (Brr)
Watch me hit the target, mark the carpet, then depart it
| | |
| --- | --- |
| ISSA BOP OR ISSA FLOP?: DreamDoll Teams Up with G-Eazy for the Perfect Boo'd Up Anthem for Valentine's Day – "Who You Loving?" (VIDEO) | 14.02.20 |
Dream comes through setting the perfect mood for the love birds.
The last few years have been extremely exciting for women in hip hop. We have been seeing numerous names make their prescence known, some able to grab the publics attention, while others fizzled under the radar. DreamDoll has definitely been one of the most promising and has been making some noise in the past year. Although she emerged intially in roles on reality television, Dream has continued to put in work to pave her own lane and prove her real passion in music. She recently linked up with Hitmaka for the "Thot Box" remix ft. Young M.A., Dreezy, Mulatto and Chinese Kitty where she undoubtedly held her own. Now, she's back with the first taste of her upcoming project in her new single, "Who You Loving?"
"Who You Loving?" should instantly sound pleasantly familiar to hip hop fans as it samples Bernard Wright's classic hit "Who Do You Love," which was more popularly sampled by LL Cool J for his hit "Loungin'" with R&B group Total back in 1995. The romantic track was produced by Hitmaka, BoogDaBeast, Paul Cabbin and Tariq Beats, and see's Dream team up with rapper G-Eazy who's a hitmaker in his own right along with the smooth vocals of singer Rahky.
Dream's chemistry with G-Eazy is undeniable in the official music video for "Who You Loving?," which blends perfectly with the laid back vibe of the song as the two trade bars back and forth that we all can surely relate to. The video offers a glimpse into Dream's roots, illuminating the cultural hub that raised her, the Bronx.
Quotable Lyrics:
Who you loving, who you wanna be?
I'm the girl of your dreams, ain't no other me
Bustin' out your grey sweats, that's because of me
Original DreamDoll, she a wannabe
Take a listen to "Who You Loving?" below and let us know what you think. ISSA BOP OR ISSA FLOP?
| | |
| --- | --- |
| IN CASE YOU MISSED IT: Lori Harvey Car-Jacking Attempt Captured On Video (WATCH) | 14.02.20 |
Lori Harvey was caught in a terrifying situation when a would-be robber tried to steal her Rolls-Royce, and it was all caught on video.
Things could have ended differently for Lori Harvey after the model was caught in a car-jacking situation in Atlanta last week, fighting off the would-be robbers and walking away from the terrifying event unharmed. Steve Harvey's daughter had parked her Rolls-Royce truck inside the garage of an apartment complex, getting some things from the trunk before making her way to her destination. At that point, a man snuck up on her and entered the driver's seat, trying to get away with the luxurious vehicle. Making a split-second decision, Lori Harvey decided to risk her life and attack the man, pulling some punches and re-gaining control of the situation before casually walking off as if nothing happened. It was all captured on video and, believe us, you need to watch it.
The model, and Future's current girlfriend, handled the attempted carjacking like a total boss, running up to the criminal and getting her keys back before strolling along in the calmest manner. As noted in the TMZ commentary placed over the video, this is probably the most impressive thing you'll ever see her do.
Thankfully, Lori is safe. Things could have turned out drastically different. Just the other day, she continued her level-up campaign by purchasing a brand new home, forgetting all about the attempted robbery and moving on with her life. Watch below.
| | |
| --- | --- |
| THAT BARDI REIGN JUST WON'T LET UP: Cardi B is Prepared to Give Birth to More Hits with Her Sophomore Album | 14.02.20 |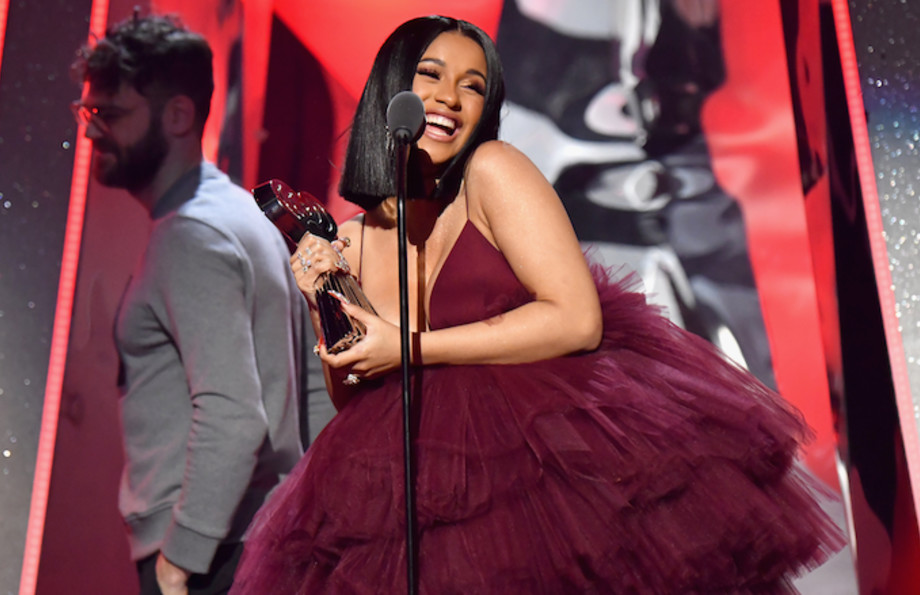 Cardi B jokes that, while everybody around her seems to be getting pregnant, the only thing cooking inside of her are the hits on her new album.
The only thing that Cardi B is pregnant with right now are the hits that she keeps cranking out in the studio for her new album. After joking that everybody around her seems to be getting pregnant, the Bronx superstar responded to a fan's inquiry if that was her subtle way of letting them know that a baby was on the way with Offset. She shut down those rumors before they even had a chance to begin, noting that the only thing cooking inside of her are the fire ideas for her upcoming album.
Interacting with her core fanbase on Twitter last night, Bardi offered somewhat of an album update, letting everybody know how far along she's gotten since her last reveal. With a new album due out before the end of the year, the "Bodak Yellow" rapper informed her fans that she's five hits deep, clearly confident about how things will turn out.
Cardi had one of the most impressive debut albums of the last decade with Invasion of Privacy, an album that remains on the charts to this day. The rapper is looking to continue her tremendous success with the official follow-up and it's looking as though things are coming along quite nicely. Are you as excited for some new Cardi as we are?
Two of my best friends are pregnant.Two of my cousins https://t.co/yADSXs1MuF step sister and my older sister pregnant 🤰 Who next ? My grandma?!! 😩😩

— iamcardib (@iamcardib) February 12, 2020
Yea …I'm 5 hits pregnant https://t.co/FuvV1zHSR4

— iamcardib (@iamcardib) February 12, 2020
| | |
| --- | --- |
| YIKES!: Tyler Perry Gets Nominated For Worst Actress, Worst Screenplay, Worst Supporting Actor & More By Razzie Awards | 13.02.20 |
Unfortunately, they have our boy Tyler Perry out here leading the worst.
He's made it abundantly clear that he's always hated portraying his beloved Madea character, but Mabel Simmons has been quite the moneymaker for Tyler Perry. For two decades, Perry has dressed up as the crass-yet-wise grandmother both on stage and the silver screen, and soon, Madea will be no more as Perry has shared he's done with her altogether.
Perry's Madea films and plays have helped rake in hundreds of millions of dollars for the media mogul, aiding in the ability for Perry to open his personally funded Atlanta studio. Madea may be a hit at the box office, but the Razzies consider Tyler Perry's A Madea Family Funeral to be one of the worst films of the past year.
The 2020 Golden Raspberry Award nominations have been announced, and unlike the Oscars where the best are hailed, the Razzies highlight what they believe are the worst of the worst in film. Perry's latest Madea flick takes home the most nods with five mentions: Worst Actress as Madea, twice in Worst Supporting Actor for his portrayals of Joe and Uncle Heathrow, Worst Screen Combo, and Worst Screenplay.
The Razzies are usually held just a day ahead of the Oscars, but things changed this year. "Due to the Oscars' accelerated 2020 calendar, which has stressed out the entire industry and is about to ruin the holidays for everyone, we here at the upper echelons of the Razzie Organization have decided to avoid anxiety and set our own schedule this year," the Razzies wrote on its website. While we wait for the Razzies to set a date, check out the full list of nominees below.
Worst Picture:
Cats
The Fanatic
The Haunting of Sharon Tate
A Madea Family Funeral
Rambo: Last Blood
Worst Actor:
James Franco, Zeroville
David Harbour, Hellboy
Matthew McConaughey, Serenity
Sylvester Stallone, Rambo: Last Blood
John Travolta, The Fanatic, Trading Paint
Worst Actress:
Hilary Duff, The Haunting of Sharon Tate
Anne Hathaway, The Hustle, Serenity
Francesca Hayward, Cats
Tyler Perry (As Medea), A Madea Family Funeral
Rebel Wilson, The Hustle
Worst Supporting Actress:
Jessica Chastain, Dark Phoenix
Cassi Davis, A Madea Family Funeral
Judi Dench, Cats
Fenessa Pineda, Rambo: First Blood
Rebel Wilson, Cats
Worst Supporting Actor:
James Corden, Cats
Tyler Perry, A Madea Family Funeral (as "Joe")
Tyler Perry, A Madea Family Funeral (as "Uncle Heathrow")
Seth Rogen, Zeroville
Bruce Willis, Glass
Worst Screen Combo:
Any Two Half-Feline/Half-Human Hairballs, Cats
Jason Derulo & His CGI-Neutered "Bulge," Cats
Tyler Perry & Tyler Perry (or Tyler Perry), A Madea Family Funeral
Sylvester Stallone & His Impotent Rage, Rambo: Last Blood
John Travolta & Any Screenplay He Accepts
Worst Director:
Fred Durst, The Fanatic
James Franco, Zeroville
Adrian Grunberg, Rambo: Last Blood
Tom Hooper, Cats
Neil Marshall, Hellboy
Worst Screenplay:
Cats, Lee Hall, Tom Hooper
The Haunting of Sharon Tate, Danial Farrands
Hellboy, Andrew Cosby
A Madea Family Funeral, Tyler Perry
Rambo: Last Blood, Matthew Cirulnick, Sylvester Stallone
Worst Remake, Rip-Off or Sequel:
Dark Phoenix
Godzilla: King of the Monsters
Hellboy
A Madea Family Funeral
Rambo: Last Blood
Worst Reckless Disregard for Human Life and Public Property:
Dragged Across Concrete
The Haunting of Sharon Tate
Hellboy
Joker
Rambo: Last Blood
Razzie Redeemer Award:
Eddie Murphy, Dolemite Is My Name
Keanu Reeves, John Wick 3, Toy Story 4
Adam Sandler, Uncut Gems
Jennifer Lopez, Hustlers
Will Smith, Aladdin
| | |
| --- | --- |
| LOVE WINS: Gabrielle Union Officially Introduces The World To She & Dwyane Wade's Trans Daughter Zaya | 11.02.20 |
Gabrielle Union and Dwyane Wade both publicly spoke on their 12-year-old daughter Zaya's transition today.
Earlier today, Dwyane Wade appeared on The Ellen DeGeneres Show to discuss his 12-year-old daughter Zaya's transition. He shared the story of when Zaya recently approached him and his wife, Gabrielle Union, to inform them that she no longer wishes to be referenced with male pronouns or identified as Zion. Zaya's decision was met with endless support from her parents, who are now fully dedicated to educating themselves on how to be better allies to the LGBTQ+ community. "So internally it's our job to one go out and get information, to reach out to every relationship that we have," Wade said on Ellen. "We just tried to figure out as much information as we can to help our child be her best self."
Now, Union is taking the opportunity to introduce Zaya to the world and commend her. "Meet Zaya," Union captioned a video Zaya speaking to her dad about self-acceptance. "She's compassionate, loving, whip smart and we are so proud of her. It's Ok to listen to, love & respect your children exactly as they are. Love and light good people." 
Following Wade and Union's public comments regarding Zaya today, they received an outpouring of praise from friends and fellow celebrities. Union took to Twitter to express gratitude for the support and remind everyone that she and her husband are still learning what true allyship entails. She wrote: "Huge huge huge THANK YOU to everyone whose dms I slid into, friends, & family who provided information, resources, love & encouragement. We are humble LGBTQ+ allies with ALOT to learn & grateful for all the support. We encourage yall to check us as needed. Again, thank you!"
Huge huge huge THANK YOU to everyone whose dms I slid into, friends, & family who provided information, resources, love & encouragement. We are humble LGBTQ+ allies with ALOT to learn & grateful for all the support. We encourage yall to check us as needed 🤗 Again, thank you!

— Gabrielle Union (@itsgabrielleu) February 11, 2020
| | |
| --- | --- |
| WHO GON' HANDLE HER?: Megan Thee Stallion Details Story of How She Fought Her Ex-Boyfriend for Having A Baby On Her After Mugshot Surfaces (VIDEO) | 11.02.20 |
Megan Thee Stallion once famously asked "Who gon handle me?" and apparently the answer is not her former boyfriend.
Mugshots are not something uncommon in the entertainment world, especially on the hip hop side of things. Many of our fave rappers can easily be founding holding up their inmate number for whatever dumb decision they've made in their past. Houston rapper Megan thee Stallion (real name Megan Pete) is apparently no different. Today a mug shot of the 24-year-old has been revealed on arrests.org showing Megan was arrested on March 19, 2015 for "assault causes bodily injury family member" in Travis County, Texas.
Shortly after the mugshot surfaced, Megan, who had just attended a Coach fashion show in New York, went on Instagram Live to explain the incident. She explained she was arrested for physically attacking her boyfriend after she discovered a year into their relationship he had a baby with another woman. The news was revealed to her by her boyfriend while they were attending a South by Southwest concert in Austin.
She explained, "I was maybe 19 or 20 and I had a real beautiful toxic relationship. It was fun but it was bad. I was at South by Southwest and I found out at the concert my boyfriend had a baby. And the baby had been born and was one."
Megan says when she attempted to leave, she alleged her boyfriend stopped her, took her phone and stomped it. The two continued to tussle and according to Megan, the police pulled up when she was in the midst of landing a punch. She added she spent two days in jail, which she described as "the worst two days of her life." Unable to make a call outside of the city because of jail rules, she called her boyfriend and returned home with him.
As to why the arrest was listed as an attack on a family member, Megan said the description was inaccurate and emphasized the event didn't involve her mother, Holly Thomas, who died from a brain tumor in March of last year. "This time last year my mom got sick so it's super sensitive right now," she noted. Under Texas law, a family member may also include former spouses, siblings, domestic partners, roommates, and present/former boyfriends/girlfriends.
| | |
| --- | --- |
| THIS IS THE SONG THAT NEVER ENDS: Jussie Smollett Indicted On New Charges From Alleged Attack | 11.02.20 |
Jussie Smollett has been indicted in Chicago by special prosecutor Dan Webb, stemming from last year's alleged racist and homophobic attack on the former "Empire" star.
One of the biggest stories of 2019 is carrying on into this year as it has just been revealed that Jussie Smollett, the Empire actor who falsely accused two men of carrying out a racist attack on him in the streets of Chicago, has been indicted on new charges related to the crime.
You surely remember Jussie Smollett's name being in the news last year after he filed a police report, which was later proven to be untrue, alleging that he was beat down by two men who targeted him because of his race and sexuality. Smollett has maintained his innocence throughout the last twelve months, even going so far as to sue the city of Chicago for allegedly creating a false narrative surrounding his case. After it was reported that a special prosecutor had been assigned to Smollett's case by a Cook County judge, a decision has been reached by Dan Webb.
According to ABC News, Jussie Smollett has officially been indicted on new charges after the investigation was re-opened related to his 2019 alleged attack. All charges against the actor were previously dropped but this likely means that time in jail is a possibility for Smollett. Special Prosecutor Dan Webb said in a statement Tuesday that a Cook County grand jury returned a six-count indictment charging Smollett with "making four separate false reports to Chicago Police Department officers related to his false claims that he was the victim of a hate crime, knowing that he was not the victim of a crime."
On Tuesday, Webb said his office "has obtained sufficient factual evidence to determine that it disagrees with how the [Cook County State's Attorney's office] resolved the case," but noted a determination on whether anyone involved engaged in wrongdoing "has reached no conclusions."
Smollett is expected to appear in court on Feb. 24. for an arraignment on the latest charges against him.
| | |
| --- | --- |
| IN CASE YOU MISSED IT: DaBaby's Baby Mama Exposes Him For Allegedly Getting Another Woman Pregnant | 11.02.20 |
DaBaby's baby mama, MeMe, crowns him as the "#1 capper" after discovering incriminating texts in his phone.
Just a week ago, DaBaby and his baby mama, MeMe, were broadcasting their romance on Instagram, documenting their trip to the Superbowl. They took a private jet to Miami – DaBaby showed MeMe massaging his feet while on board the flight – and went on a nice boat ride when they got there. A mere week later, their relationship appears to be in shambles, all thanks to the discovery of a text conversation in the Charlotte rapper's phone. 
MeMe has taken to Instagram to expose her man for allegedly impregnating another woman. On her Instagram Story, she posted a photo of DaBaby's incriminating text convo, which is dated December 30. An unnamed sidepiece tells him that she doesn't "feel good" and he responds by trying to arrange a meetup. He then requests her account information so he can pay for her transportation. "Don't fall for the cap," MeMe typed out on top of the photo. "Another child on the way and it ain't me." She continued criticizing him for his capping ways. "Your favorite rapper is the number 1 capper," she reveals. "Don't believe half of what social media is showing you."
In another post to her story, MeMe is heard telling DaBaby, "I'm gonna show all your fans that you're policing your child's mother." While we don't find out exactly what form of "policing" she is referring to exactly, we know there is some drama going down in the Kirk household. In light of this situation, we could say that DaBaby's cheating anthem, "iPhone", did not age well. 
| | |
| --- | --- |
| I KNOW YOU LYING: Did Blac Chyna Just Announce She's Pregnant? Posts & Deletes Ultrasound Photo | 11.02.20 |
Blac Chyna shared a photo of an ultrasound on Instagram and the people have questions.
Blac Chyna just loves to keep the people guessing, doesn't she? After being criticized for attending the Academy Awards this weekend, specifying that she was her recording engineer's plus one guest, the reality star is making new headlines for a recent social upload, which seems show the "Real Blac Chyna" making a very exciting announcement.
Already a mother of two, Blac Chyna seemingly just announced to the world that she's expecting another bundle of joy, posting a photo of an ultrasound on Instagram. Her caption makes no mention of the baby being hers but, considering the photo appeared on her personal page, fans are reasonable in interpreting this as her proper announcement. "Blessed 2020," wrote the former dancer as her caption, staying true to the cryptic nature of the post. To muddy things up even further, Chyna deleted the post mere moments after posting it.
The comments show just as much confusion as you would expect, with fans asking who the baby's father is, if the kid is hers, and more questions that are totally explainable. Hopefully, Blac Chyna comes through with an official statement, clearing up the post and confirming whether or not she's actually pregnant. If this is an announcement on her part, we would like to congratulate the star on another addition to her family, which already includes King Cairo Stevenson and Dream Kardashian, however, would anyone even be shocked if Chyna was doing this for specifically the purpose of getting up talking? Putting a cease to the Oscar's criticism, we see what you did there. Thoughts?