| | |
| --- | --- |
| IS IT CRACK THAT YOU SMOKE!?: Soulja Boy Bashes Drake, Tyga & Kanye West In Breakfast Club Interview – "Tyga Let Travis Scott Steal His B*tch!" (VIDEO) | 16.01.19 |
Soulja Boy takes his comeback claims to the bigger stage.
Soulja Boy us the latest rapper/celeb to visit the Breakfast Club, with a bargaining chip on his shoulder. Of course, every BC interview begins on the friendliest of terms, so long as DJ Envy plays the middle, Angela Yee remains objective, and Charlamagne Tha God leads the charge. But in this instance, only Yee held her ground, with Soulja Boy presenting one too many opportunities for Envy and Charlamagne to jump the shark.
For starters, an energetic Soulja Boy could barely hold still on the supposition that someone other than himself wears the GOAT horns. It was all too easy, Charlamagne Tha God and Envy using the bait and switch to maximum efficiency, by insisting Drake was the "biggest rapper in the World." Inevitably, Soulja Boy wasn't hearing any of that. Twice removed from his chair, Soulja launched into a heated diatribe against the Canadian rapper. Draaaake? the n***a that got bodied by Pusha-T?," he answered quizzically as his hosts turned away in silence.
#souljaboy says he taught #drake everything he knows 👀>> what do you guys think? pic.twitter.com/d3F6nBAsOV

— The Breakfast Club (@breakfastclubam) January 16, 2019
Then out of nowhere, Soulja anoints himself the granddaddy of rap, absorbing any value associated with Drake's career in the process. Cognizant that he is being filmed, Soula Boy flashes a shit-eating grin while delivering his final credo on the subject: "Stop telling me like I ain't teach Drake everything he know.."
This wouldn't the last occurrence of oppositional behavior. Charlamagne saw to it that Soulja Boy broached the subject of Kanye West, and a second less vociferous message to Tyga, in response to his anointment as the Internet's choice for "Comeback Artist of 2018."
"We looking at you like you goofy, bruh," Soula says of Kanye West. "You up here supporting Trump and shit, bruh. You supporting Trump, bruh?" At the utterance of Tyga's name, Soulja Boy was far less diffident. "Tyga…Tyga…Tyga," he shouted quizzically, "The n***a who let Travis Scott steal his b*tch?"
Check out the full clip below, you won't be disappointed in the least.
| | |
| --- | --- |
| HERE FOR IT OR KEEP IT?: Lee Daniels Announces That He's Making Gay Superhero Film "Superb**ch" | 16.01.19 |
Lee Daniels introduces the lead in his upcoming film, "Superbitch."
Representation is a big topic that's being discussed in all mediums of entertainment. Although we've seen people of color and women take on roles of superheroes, there's yet to be a gay superhero film. However, Lee Daniels plans on changing that soon. Over a decade ago, Daniels revealed that he wanted to make a gay superhero movie and now, it seems like it may actually see the light of day.
Lee Daniels' may have turned heads 10 years ago when he revealed that he wanted to make a gay superhero film, but it looks like that idea will finally be coming to life in the future. Daniels took to Instagram to confirm that the project was happening and revealed the actor that'll be taking on the role of the superhero, SuperBitch.
"Y'all remember maybe 10, 12 years ago I said my dream was to make a gay superhero film?" Daniels said. "Dreams do come true. And I found my superhero. America, world, get ready."
Lee captioned the clip, "10 years ago folks thought I was crazy when I said I wanted to make a gay superhero flick…. it's not my next one… but it's in the pipeline."
The actor playing the lead role also shared his excitement on Instagram, writing, "I had the pleasure of meeting the one and only @theoriginalbigdaddy. You're an amazing man filled with great ideas. I can wait to work with you!" For those unfamiliar, the would be actor is the creator of a series of Instagram skits that have recently went viral in which he takes on the role of "Super B!tch."
I for one think this is awesome and I'm very proud to see efforts being continued to push representation in all mediums. What do you guys think? Are you here for it?
| | |
| --- | --- |
| MAN DOWN: Rihanna is Reportedly Suing Her Father For Jacking Fenty Brand Name | 16.01.19 |
Rihanna is taking her pops to court.
Rihanna hasn't really dropped any new music in recent times, but she's been keeping herself busy as she continues to build the Fenty empire. The brand has been a major success across the world, but it's also causing a few familial issues for Rihanna. According to TMZ, Rihanna has sued her father for using their relationship and her brand to launch his own business without her permission.
Rihanna alleges her father, Ronald Fenty, has been using the "Fenty" brand to launch his own talent developmental company called Fenty Entertainment since 2017. She accuses her father of profiting off of the business and the reputation she's built for his own personal gain. The singer claims her father and his business partner have falsely promoted themselves as her rep and gained millions of dollars in the process. In court documents, she states that her father and his partner tried to book her for 15 shows in Latin America in Dec. 2017 for $15M — even though she never gave them any sort of authorization.
The singer claimed she sent multiple cease and desist letters to her father and his business partner in an attempt to close down their operation, but she said that all of them has been ignored as he continues to profit off of the brand.
Rihanna already trademarked the brand for her numerous ventures, including her Puma collab and her make-up line. She's asking the judge for an injunction and damages.
| | |
| --- | --- |
| PRAYERS UP: Paris Jackson Checks Into Rehab Facility For Emotional Health As Documentary About Her Deceased Father Michael Jackson Prepares for Release | 16.01.19 |
Get well soon, Paris.
With all of the drama surrounding Michael Jackson and the upcoming documentary that is set to detail his alleged sexual misconduct, the late singer's family has to be having a difficult time right now. They have remained pretty quiet throughout it all but something like this must cause an insane amount of stress. Paris Jackson reportedly checked herself into a facility for her emotional health and while it may not correlate at all with the current drama in her family, it's possible that some lines can be drawn there.
The 20-year-old actress is currently seeking treatment in a rehab center for her mental health. The daughter of Michael Jackson chose to "to take some time off to reboot, realign and prioritize her physical and emotional health" after a hectic year of work, according to Page Six. This isn't the first time that Jackson has been in the news for her emotional wellbeing. In the past, the entertainer has attempted suicide, noting that she felt she wasn't "worthy of living anymore."
Hopefully, some time off can help her refresh her mind for the upcoming year. Surely, it will be an uphill battle but she can make it through. We're rooting for you, Paris.
| | |
| --- | --- |
| NOT UNCLE HOV!: Nas Suggests Jay-Z Was "Indulging" In Underage Girls With R. Kelly In Resurfaced Wendy Williams Interview (VIDEO) | 16.01.19 |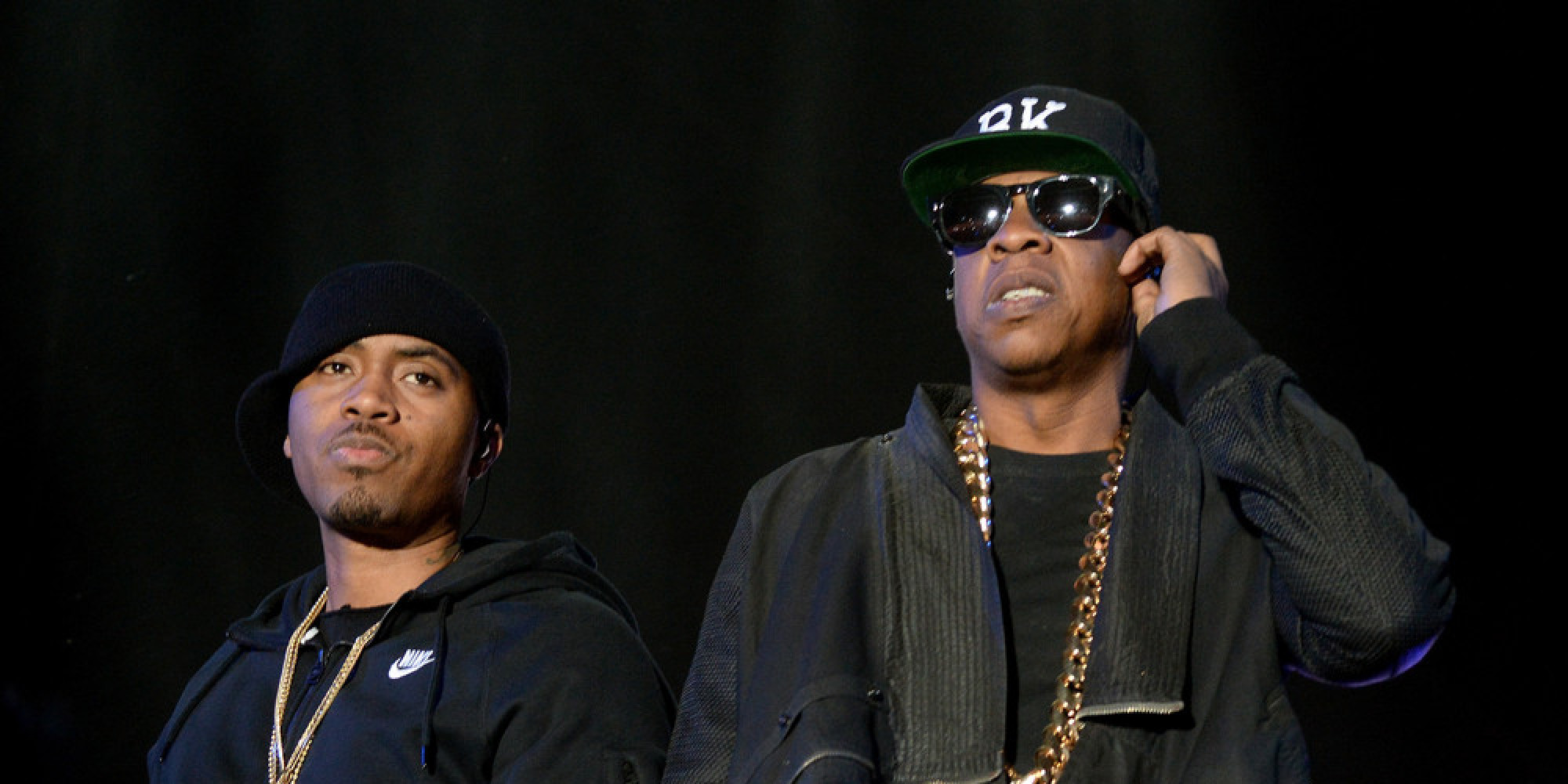 The interview is from 2002.
Nas' Stillmatic dropped at the tail end of 2001, and he delivered the most talked about record for the next several years. "Ether" is regarded by many as the best hip-hop diss song of all time. Rappers began to use the term "ethered" to describe how they would annihilate enemies, further solidifying the legendary status of the track. Months after the album dropped, Nas did an interview with Wendy Williams that has only just resurfaced. Wasit deep in the beef with Jigga, Nas lashes out at his nemesis by calling him out for associating with R. Kelly.
Lifetime's Surviving R. Kelly six-part docu-series reexamined the history of R. Kelly's alleged sexual misconduct, but they failed to grab this key sound clip from the Nas interview. "I don't put out no movies, that's not my style," Nas stated on Williams' old radio show on New York's WBLS. It appears that Nas was referencing Jay-Z's move of making visuals to take shots at Mobb Deep and others at Summer Jam in 2001. "I could have shown the R. Kelly video that everybody's talking about, made fun of it and shown Jay hanging out. When Jay and them was in there doing Best Of Both Worlds, you can't tell me Jay didn't see a 14-year-old girl come in the studio and sit on R. Kelly's lap. You gonna sit here and tell me, that working on that album, he ain't never see no 14-year-old girl come in the vicinity?"
"You've seen it go down," Nas continued. "I've been around R. Kelly … I've been on tour with him, it didn't last too long. But I been around him. I didn't see no 14-year-old, but I talked to the man and I seen there's a little problem there. The brother needs help and I pray for him. But if I sit here and did an album about women with him, I'm definitely maybe indulging in… he had to be indulging in some 14-year-olds. "
| | |
| --- | --- |
| WELL THAT CAN'T MAKE HER FEEL GOOD: 50 Cent Says Lawyers Are Watching Teairra Mari's Social Media Activity – "Look Tierra, If You Don't Pay Me My Money…" | 15.01.19 |
If 50 Cent doesn't get his money straight from Teairra Mari, he's headed to "Love & Hip-Hop."
50 Cent has no problem airing out his dirty laundry for everybody to see. In fact, he seems to get a kick out of it all. Earlier today, the iconic New York rapper went after Wendy Williams, comparing her to E.T. and now, he's switched his target to throw some more shots at Teairra Mari. The drama between Mari and Curtis dates back to a few months ago. If you haven't been keeping up, 50 Cent was sued after he posted a still from Mari's sex tape. He ended up victorious in the lawsuit, winning $30K, but ever since the win, he hasn't seen his money. For the last few days, he's been nagging Teairra on social media for his cash and today, he added a new element to it all.
Even though it's only been a few days since he won the lawsuit, Fif has been all over Teairra on his social accounts, practically begging her to come through with the bank transfer. Yesterday, he pressed her publically and today, he took things a little further. The rapper wrote, "Look Tiearria if you don't pay me the money. I'm gonna get paid directly from Love & hiphop. The Lawyers are now watching your social media post so this could lead to you having tax issues for unreported income. 🤷🏽‍♂️ I know you took the 9k out your chase account."
If Teairra doesn't get 50 his money soon, the man might just implode. Knowing him though, he'll probably still be throwing shots when he gets paid.
| | |
| --- | --- |
| YOU MUTHA SUCKA!: Michael Blackson's Rolls Royce Smashed By Drunk Driver In Three Car Wreck (VIDEO) | 15.01.19 |
Michael Blackson was having a great time on stage with Dave Chappelle, doing his comedy thing when a very unfortunate event took place that involved his car. TMZ was on the scene in West Hollywood when a Maserati crashed into a Jeep Wrangler and kept going and crashed into Michael's Rolls Royce.
The video below shows some of the aftermath that sees one wheel of the Maserati sitting by the Jeep. The Maserati managed to make its way down the block, bumping into several cars along the way and according to the publication the driver was booked for a DUI.
"Maybe he's a Flinstone," Michael said of the ability to drive with three wheels. "Flinstone had three wheels, right? […] The whole phrase 'Jesus take the wheel…' I guess the Lord took the wheel."
Michael did share a video of him on stage the night of the accident, getting quite the round of applause as he takes it all in with Dave Chappelle by his side.
"While this was going on at the Hollywood Improv a drunk driver drove into my car while it was valet parked, this Neega hit my car so hard that one of his wheels came off and the beech still try to get away with 3 tires," he wrote. "I guess he asked Jesus to take the wheel but the Lord only took him one block and now he's in jail. More on the story tomorrow."
| | |
| --- | --- |
| I KNOW YOU LYING: Rob Kardashian Reportedly Claims He Had To Hire Security To Protect Him From Blac Chyna | 15.01.19 |
Rob & Blac are still going at it in court.
The ongoing court happenings between Blac Chayna and Rob Kardashian are still going strong despite a whole new year. According to the folks over at The Blast, the latest documents in their ongoing lawsuit has Rob stating that Blac cost him a lot of money ($100,000) when he was forced to hire security amid her violent attacks.
Blac has reportedly fired back saying the damages she inflicted on Rob are only $5,000, but he has receipts to prove her wrong. Apparently one of her violent attacks brought on $17,000 in damages to "repair/and or replace only part of the property" that included the act of changing locks to prevent further attacks. Rob argues that he deserves to receive payment for the damage and even cited other lawsuits Blac is throwing at him.
Another document writes: "Invoices issued to Plaintiff prove that the cost of repairing and replacing some (but not all) of the property damage White caused exceeded $15,800 (including $12,695.47 to replace drywall, patch holes and repaint walls and $3,119.01 to replace the television White destroyed)."
In other news surrounding Rob, it looks like he's been hanging with Blac's foe, Alexis Skyy. Rob called Alexis his 'Women Crush' of the day in a clip that showed her making some food for him. We'll have to see where this goes.
| | |
| --- | --- |
| BETTER HOP ON THAT SHOWER ROD, GIRL!: 'Love & Hip Hop' Star Mimi Faust Facing Serious Financial Trouble; Hit with $156,000 Tax Lien | 15.01.19 |
Love & Hip Hop: Atlanta" star Mimi Faust is facing some serious financial problems, with Uncle Sam on the hunt for $156,000 the government claims to be owed in back taxes.
According to court documents obtained by the folks over at The Blast, Mimi – real name Oluremi Faust – was slapped with a massive Federal Tax Lien by the Department of the Treasury aka the Internal Revenue Service.
The lien accuses the reality star of owing back taxes for multiple years including $16,952.60 (2013), $59,487.09 (2015) and $80,470.80 (2016) for a grand total of $156,910.49.
This isn't the first time Mimi has been the target of tax collectors. She was also recently accused of screwing over the State of Georgia in back state taxes and hit with a lien for an unpaid $26k owed for 2012, 2013, 2015 and 2016.
The reality star has been a star of "Love & Hip Hop: Atlanta" since season one and infamously released a sex tape with her ex-boyfriend back in 2014.
She is the ex of co-star, Stevie J, and the two share a child together.
| | |
| --- | --- |
| THE MUTE CONTINUES?: Ciara, Chance the Rapper, The Pussycat Dolls & More Prepare to Remove Their R. Kelly Collaborations from Streaming Services | 15.01.19 |
Slowly but surely, R. Kelly is being erased from the internet. Following decisions from Lady Gaga and Céline Dion to remove their Kelly collaborations from streaming amid the fallout from renewed interest in his alleged sexual abuse, other artists are scrubbing him from their digital discographies, too.
TMZ reports that Chance the Rapper, Ciara, and the Pussycat Dolls are all in the process of getting rid of their Kelly collaborations. After being quoted in Surviving R. Kelly, Chance released a statement saying it was a "mistake" to work with Kelly on 2015's "Somewhere in Paradise." "[T]he truth is any of us who ever ignored the R. Kelly stories, or ever believed he was being setup/attacked by the system (as black men often are) were doing so at the detriment of black women and girls," he said. That track has now reportedly been disabled on Spotify.
Reps on behalf of Ciara also released a statement revealing the "Level Up" singer has also requested that Sony take she and Kelly's 2006 collab "Promise (Go and Get Your Tickets Mix)" off streaming and iTunes. Interestingly, Kelly's parent label Sony has remained mum on all matters R. Kelly, though it's said to be stonewalling his attempts to release new music on RCA. TMZ also claims that the Pussycat Dolls have asked Interscope to yank 2008's "Out of This Club" from all streaming. Meanwhile, the video for Dion's duet with Kelly, "I'm Your Angel," has disappeared from YouTube, though the song still remains on streaming for the time being. Neither Dion, Ciara, nor the Pussycat Dolls have commented on Kelly or the status of their respective collabs. Kelly is currently under investigation in two states, with New York potentially joining next.
What do you guys make of all of this?
| | |
| --- | --- |
| TOLD YA SO!: Kim Kardashian Confirms She & Kanye West Are Expecting Another Baby Boy Via Surrogate (VIDEO) | 15.01.19 |
Last month, we told you that Kim Kardashian and Kanye West are expecting their fourth child via surrogate, and now Kim's confirmed this herself. In a new interview with Bravo's Watch What Happens Live With Andy Cohen, Kim revealed baby number four is on the way—and it's a boy.
"We are [expecting another child]," Kim told host Andy Cohen with her sisters, Kourtney and Khloé, by her side. "Yes."
Kim said she and Kanye do have a due date, and that it's "some time soon." However, she didn't offer any more details beyond that.
"It's out there," Kim continued, referring to the reports about her fourth child. "I got drunk at our Christmas Eve party, and I told some people, and I can't remember who I told because I never get drunk." Talk about a relatable holiday party moment!
Watch Kim reveal all this for yourself, below:
Kim and Kanye welcomed their third child, Chicago, via surrogate in January 2018. After giving birth to her second child naturally, Kim began suffering from placenta accreta, a condition in which the placenta is bound to the uterine wall. She decided after this to explore surrogacy as an option for expanding her family.
"You know, it is really different," Kim told Entertainment Tonight about the differences between surrogacy and carrying a child herself. "Anyone that says or thinks it is just the easy way out is just completely wrong. I think it is so much harder to go through it this way, because you are not really in control. And you know, obviously you pick someone that you completely trust and that you have a good bond and relationship with, but it is still…knowing that I was able to carry my first two babies and not, you know, my baby now, it's hard for me. So it's definitely a harder experience than I anticipated just in the control area."
| | |
| --- | --- |
| TUNED IN OR TUNED OUT?: Alicia Keys Tapped to Host the 2019 GRAMMY Awards | 15.01.19 |
Alicia Keys is ecstatic to announce that she's hosting the GRAMMYs.
Each year, the GRAMMY Awards celebrate the best of the best in the music industry. Although their selection process has been critiqued at length, it's still a goal for many musicians to walk away from their careers with a GRAMMY Award, solidifying their spot in the history of music. With all the hubbub over who would be hosting the Academy Awards, we almost forgot that the GRAMMYs had yet to choose a host for their upcoming ceremony. Until now, that is.
Alicia Keys has just been announced as the host of the upcoming award show. During her announcement video, the singer retells how she was so excited for this year's nominees because so many female artists are set to be celebrated. Now that she's hosting, she will be sure to speak on the issues that matter to her. In the 10-minute clip, Keys shows the moment she found out she would be hosting, also showing her husband Swizz Beatz' reaction when she first told him.
This is a big deal for Alicia Keys and clearly, she's excited about the entire thing. She feels as though this is the "perfect opportunity" to lift people up since she knows how it feels to be on the GRAMMY stage. Are you looking forward to this year's spectacle?