| | |
| --- | --- |
| NOT ME, GIRL!: Vivica A. Fox is Not Her For a "Set It Off" Remake – "Create Your Own Thing" | 15.11.19 |
It's a no from Vivica.
The Set It Off remake is reportedly in the works, but it doesn't have a blessing from Vivica A. Fox. The 55-year-old actress starred in the original film back in 1996 alongside Kimberly Elise, Jada Pinkett, and Queen Latifah. The bank-robbing film is a fan favorite even decades later, so it's been reported that filmmaker Issa Rae is hoping to recreate it for modern audiences.
However, not everyone is keen on Set It Off hitting the silver screen once again. During a chat with ET Live, Vivica was asked her thoughts on the possible reboot. After staring at the camera disapprovingly, the actress told host Melicia Johnson it's best to let it be. "It's a classic, leave it alone," she stated. "There's absolutely no reason to try to redo it. It's been done, and we did it so well, that people are absolutely going to compare it to that and I think that's her taking on a tremendous chore because that film has become a cult classic and some things are just better left like, create your own franchise."
"If you want to do a new film of girls robbing banks, create your own thing," she continued. "You can make it up to date. Like you said, we did that film in 1996. We are in 2019, going into 2020. So, create your own thing because people are absolutely going to compare it to it, and she'll probably, if it's not good, they're going to slay her for it."
Watch Vivica's full interview below, including her remarks about what could be another installment of Quentin Tarantino's Kill Bill franchise and whether or not she'd return to that series.
| | |
| --- | --- |
| ISSA BOP OR ISSA FLOP?: It's a Modern Day 'Ladies Night' As Hitmaka Links DreamDoll, Young MA, Dreezy, Chinese Kitty, & Mulatto for "Thot Box" Remix (LISTEN) | 15.11.19 |
These ladies did not come to play on what's reminscent of a modern day ladies night.
Week after week there seems to be news about women in rap at odds. If they aren't beefing amongst themselves, their fans are desperately pitting one female artist against another. While tension between artists isn't anything new, some hip hop fans have been awaiting the next big collaboration with a cast of all women characters. In 1997, Lil Kim dropped her "Not Tonight (Ladies Night Remix)" featuring Da Brat, Missy "Misdemeanor" Elliott, Angie Martinez, and Lisa "Left Eye" Lopes. The track was a huge hit on the charts and radio, remaining a classic among fans, but some believe that it's time for a new group of women to make the next record-breaking song.
Hitmaka thinks he's put together the right group of ladies to change the game with the newly premiered remix to his single "Thot Box." The famed producer dropped the original track a while back with Meek Mill, 2 Chainz, Tyga, A Boogie Wit Da Hoodie & YBN Nahmir. But now he switches things up for a ladies anthem letting the ladies take the reigns by linking Young M.A, Dreezy, DreamDoll, Mulatto, and Chinese Kitty.
"THE FIRST PRODUCER TO PUT A 'LADIES NIGHT' VIBE TOGETHER SINCE THE 90's," Hitmaka wrote when initially announced the premiere of the single. "Each lady brings their own individual style to the track, holding thier own. One standout verse is DreamDoll who has spent the last year fine tuning her craft and developed a new wildly impressive flow she's labeled as her "nightmare" side. We love it see it.
Quotable lyrics:
I said it 'cause I mean it
Check the pussy like the paper, no man ain't comin' between it
Call my box Medusa you get hard when you see it
I might put it on the app, you gotta download and stream it
He wanna beat it, wanna skeet it, spend a rack
I told him throw them hundreds if you want me to throw it back
The video for the track has been shot and is coming soon. Take a listen below and let us know what you think. ISSA BOP OR ISSA FLOP?
| | |
| --- | --- |
| NOT SO FAST!: Taylor Swift Exposes Scooter Braun for Blocking Her from Performing All of Her Old Music | 14.11.19 |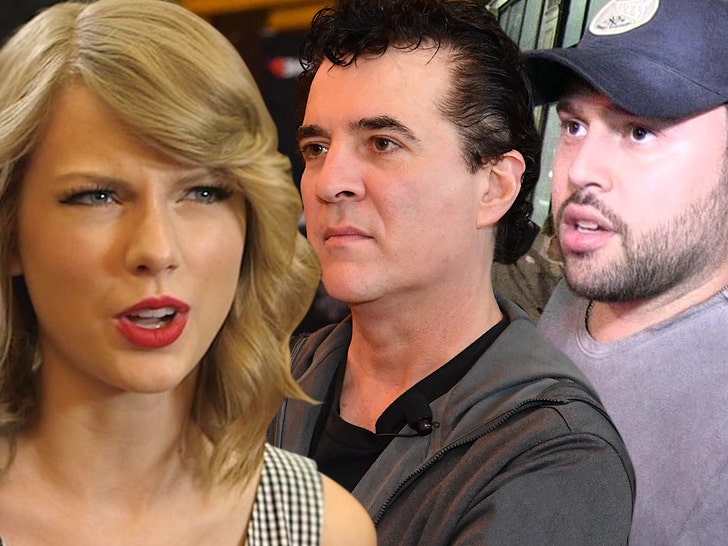 I usually give Taylor Swift a lot and refer to her as the "professional victim," however this situation here is a bit messed up.
Taylor Swift is being honored at the 2019 American Music Awards with their 'artist of the decade' award, while many were expecting to see Swift pull out a medley of her hits for the occasion, apparently that just may not happen.
As the singer explained via social media on Thursday, Scooter Braun — who purchased the master recordings of Swift's pre-Lover songs in June — and Scott Borchetta, the founder of Swift's former record label, are forbidding her from performing her older material as part of her Artist of the Decade medley.
Swift has previously announced that she plans to re-record her entire library in 2020, which is when she's legally allowed to do so. Braun and Borchetta believe that a performance of Swift's older hits at the AMAs would technically count as her re-recording those songs early, and they aren't having it.
"Scott Borchetta told my team that they'll allow me to use my music only if I do these things: If I agree to not re-record copycat versions of my songs next year (which is something I'm both legally allowed to do and looking forward to) and also told my team that I need to stop talking about him and Scooter Braun," Swift wrote. "The message being sent to me is very clear. Basically, be a good little girl and shut up. Or you'll be punished."
Swift also revealed that she filmed an upcoming documentary for Netflix, one that's being plagued with problems of its own. "Scott and Scooter have declined the use of my older music or performance footage for the project, even though there is no mention of either of them or Big Machine Records anywhere in the film," she explained.
Swift's entire statement can be read in the tweet below:
Don't know what else to do pic.twitter.com/1uBrXwviTS

— Taylor Swift (@taylorswift13) November 14, 2019
| | |
| --- | --- |
| SOMEBODY COME LOOK AT THIS: Woah Vicky Is Training With Jermell Charles To Prep For Bhad Bhabie Boxing Match | 14.11.19 |
Woah Vicky is really serious about this.
Woah Vicky and Bhad Bhabie's feud goes back to 2018. Even though things died down a bit for a few months and the majority of us weren't thinking about it, they came back into the mix recently after they squared up in the studio. The two viral entities are now furthering this whole feud. Bhad Bhabie teased that she'd get in the boxing ring with Woah Vicky for $1M. Although it's unclear if both of them actually confirmed whether this fight is happening, Woah Vicky is already getting herself ready if it does.
TMZ reports Woah Vicky has enlisted former WBC super welterweight champion Jermell Charlo to train for the match. Footage of her training emerged online and she herself confirmed that she's ready to throw hands in the ring. "Tag Cry Bhabie tell her to sign the contract! A Puss Ass Ho Could Nevva throw hands wit me," Vicky wrote on Twitter. She echoed those sentiments in the video.
Apparently, Vicky is actually training and now just doing it for the 'Gram. She's hoping that the two can duke it out in June 2020 at the AT&T Stadium. Whether or not that happens is unclear but there's no doubt that it'll make headlines.
We've yet to hear from Bhad Bhabie since she initially made the offer to take it to the boxing ring.
Tag Cry Bhabie tell her to sign the contract! A Puss Ass Ho Could Nevva throw hands wit me. 🤞🏽 pic.twitter.com/2kzy4OZRLf

— Vicky (@RealWoahVicky) November 13, 2019
| | |
| --- | --- |
| WE REALLY CAN'T MAKE THIS MESS UP: Future's Alleged Texas Baby Mama Can't Find Him To Serve Paternity Papers | 14.11.19 |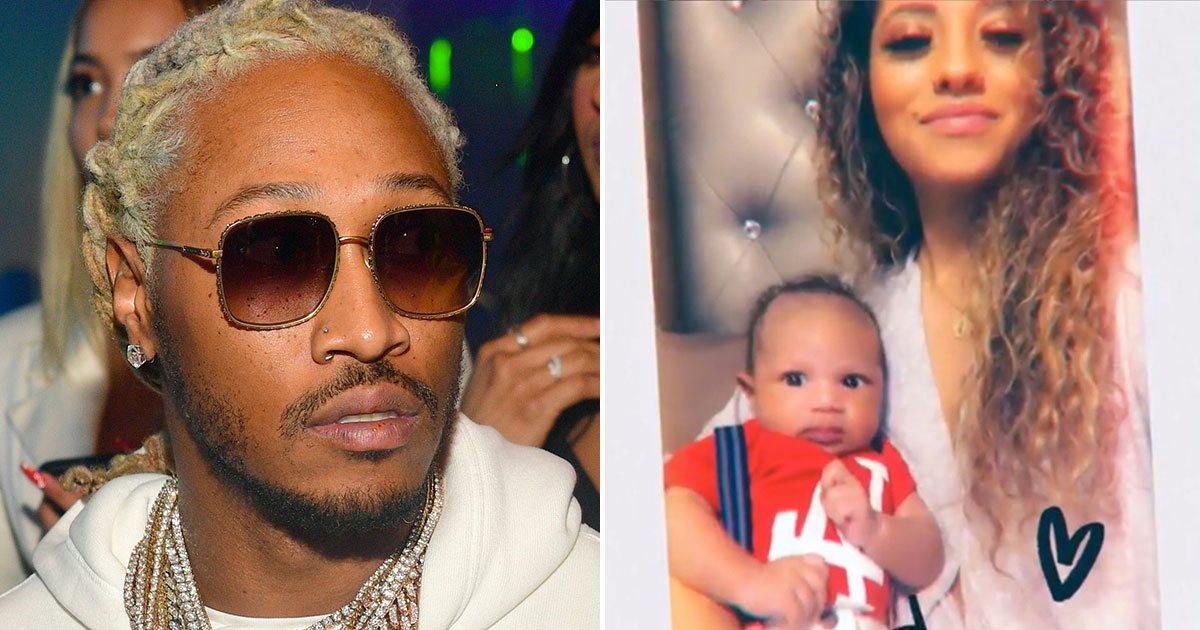 The 4,789,584th woman has come forward to accuse Future of fathering her child.
This is seriously getting out of hand. At the moment, Future is fighting back against his alleged baby mama Eliza "Reign" Seraphin in court, attempting to push a gag order on her to prevent her from publicly speaking about the case. Things are moving slowly in that case and Seraphin is requesting that Hendrix pay her lawyer fees. While that's still ongoing, another woman has accused Future of fathering her child without accepting paternity or paying her any financial compensation. According to The Blast, Cindy Renae Parker, a Texas woman who came forward several weeks ago to allege that Future is the father of her baby, is currently unable to locate the rapper to serve him with paternity, child support, and other legal papers.
Parker reportedly sued the "Mask Off" rapper last month for custody, child support and paternity but since then, she has been unsuccessful in actually getting him the paperwork. Fewtch is allegedly the father of her son Legend Ary Wilburn. Before she can actually follow through with her case though, she needs to get the papers to the rapper, which has proven to be a difficult task. Parker reportedly had a process server attempt to deliver the documents to him multiple times but each instance failed.
How hard can it be to find this man? Do you think Future will ever fess up to this? That being if he's actually the baby daddy…
| | |
| --- | --- |
| IT WAS ALL A LIE: Jess Hilarious Says Apology To Apryl Jones Was Fake – "I Was Lying Through My Teeth" | 14.11.19 |
In the words of Karlie Redd, "it was all a lie."
Jess Hilarious recently made her unexpected debut on Love & Hip Hop: Hollywood when she got interjected into the drama between Moniece Slaughter, Lil Fizz and Apryl Jones. Jess was busted for trashing talking Apryl to Moniece and calling her a gold digger. In a clip from the show, we saw Jess apologize to Apryl and the duo seemed to be on good terms but now Jess has come through to claim it was all scripted. 
Jess made her statement on Instagram in a series of posts to her story. "I do not have a problem with Moniece! We're actually cool," she wrote. "The #LHHH scene was very stage and somewhat scripted, but ya'll knew that already." Apparently Apryl and Jess had a conversation about what they were going to say before the cameras turned on and although Jess didn't want to do it, she felt bad about the whole situation. 
"Because my fans know who I am in and out they knew that I was lying through my teeth and they also could see that I was not excited to do the scene, she explained. 
As of the status of their friendship now, Jess added: "Me and Apryl are no longer friends and I'm OK with that." Peep the receipts below. Thoughts?
| | |
| --- | --- |
| HEY MY LOVES: Mo'Nique is Back at it Again; Now Suing Netflix for Discrimnation | 14.11.19 |
Just when you thought Mo'nique was done with Netflix, she hits you again with a "hey my loves."
Just when Netflix thought it's biggest problem was Disney +, Mo'Nique is back again. Last year, actress and comedian Mo'Nique got the gears turning on a controversial topic of the role of black women in the entertainment industry when she made public the details of a potential deal with Netflix. It was in a clip posted to social media that Mo'Nique explained that she was offered $500,000 for a comedy special on the streaming platform—an offer the Academy Award winner turned down because of what she perceived to be a disparate figure in comparison to her track record and the lucrative deals secured by her peers.
"I am asking that you stand with me and boycott Netflix for gender bias and color bias," she said began. "I was offered a $500,000 deal last week to do a comedy special. However, Amy Schumer was offered $11 million, Chris Rock and Dave Chappelle $20 million […] When we asked Netflix to explain the difference, why the money was so different, they said, 'Well, we believe that's what Mo'Nique will bring. We said, 'What about my résumé?' […] Why shouldn't I get what the legends are getting?"
Now, according to the folks over at TMZ, Mo'Nique is finally taking her accusations against Netflix for discrimination to a court of law and filed a lawsuit. According to the suit, she claims Netflix has a severe lack of diversity, which contributes to their discriminatory practices. Specifically, she claims one Netflix exec. — the Chief Communications Officer — used the n-word in a meeting with 60 people in 2018. Mo'Nique was not present for that meeting.
She also claims Netflix allowed Kevin Spacey to use the n-word while on the set of "House of Cards" without any consequence. In the suit, she alleges Spacey complained to his personal security guards, "I don't want [n-words] on my set anymore." She's not suing Spacey.
Mo'Nique also used a major pay gap on the Netflix hit, "The Crown," to illustrate alleged discrimination. She says the actress who plays Queen Elizabeth II was paid $14k per episode less than the actor who played Prince Philip — and it only righted the wrong after there was a public outcry about it.
She's suing Netflix for unspecified damages, and for an injunction forcing the company to change its discriminatory policies. What do you guys think? Do you think Netflix owes Mo'Nique a payday?
| | |
| --- | --- |
| HARD TIMES: Damon Dash Says He's Broke and Can't Pay $2,400 Debt – "I Need Help!" | 14.11.19 |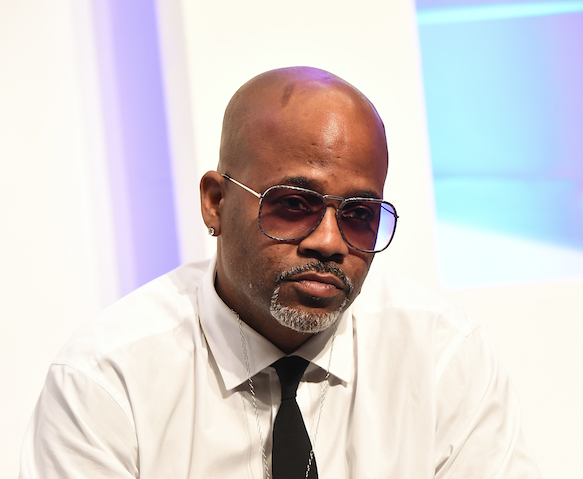 Dame Dash is going through it.
Dame Dash's financial troubles have been going on for some time. A couple of months back Dame asked a judge to end his child support payments since he only made $56K in the recent year and the $6,000 a month to his ex Rachel Roy had become unaffordable. TMZ now reports that one of Dame's ongoing business lawsuits where he owes $2,400 is also another payment he can't make. 
According to the publication, Dame claims that he has no salary and depends on his business for income but since they're not performing so well he has no dough. The only money Dame has coming in at this time is from Lee Daniels who was previously ordered to pay Dame $1.7 million. Since Dame is so far in the hole, the money from his successful case is being sucked away by garnishments making his only stream on income untouchable. 
"My income streams have all been garnished … and it is very difficult to address the mounting bills until I receive some relief from the courts," he said of his situation. 
Dame is also expecting a child since his fiancee is pregnant and we can only hope his debt troubles level out sooner than later…especially bringing a new baby along for the ride. Thoughts?
| | |
| --- | --- |
| ISSA BOP OR ISSA FLOP?: B. Simone Flexes Her Rapping Skills Rather Than Comedy in New Freestyle "Raw Shit" (VIDEO) | 14.11.19 |
I know what you're thinking, B. Simone is a rapper? Well yes, the answer is yes.
Comedians dabbling in music isn't exactly a new concept, we've seen some of funniest in the game such as Jamie Foxx, Eddie Murphy, and Childish Gambino showcase their musical talents just as well as their comedic chops and actually end up being pretty successful doing so. Viral Instagram sensation B. Simone seems to be the latest to try her hand as she releases a new freestyle complete with a music video.
B. Simone is most commonly known for her comedic Instagram videos, Nick Cannon's Wild'n'Out, Vh1's 'Girl's Cruise' alongside the legendary Lil' Kim and even her own dating show on the Zeus network. However, apparently the "You're my boooooyfriend" comedian has always had a love for music as well and is prepared to flex her skills on a larger scale. It all started when B uploaded a video outside of her car freestyling to Da Baby's (who she's been pretty open about her major crush on) record "Raw Sh*t." It turns out the response to the freestyle video was so well received, that she put the track on wax and taped and official music video for it.
With friends like Pretty Vee and Lightskin Keisha along for the ride in the video, overall it's quite an impressive surprise for many despite this actually not even being B's first musical offering. Take a look below and let us know what you think. ISSA BOP OR ISSA FLOP? Are you looking forward to hearing more music from B. Simone?
| | |
| --- | --- |
| THAT'S JUST MY BABY DADDY: Halle Berry Reportedly Accuses Ex Gabriel Aubry Of Incest & Racism in Nasty Custody Battle | 14.11.19 |
Ms Berry, Ms Berry. Halle Berry apparently has some other stuff going on with her baby father.
In a shocking twist, actress Halle Berry has reportedly thrown her ex-boyfriend Gabriel Aubry under the bus, accusing him of all sorts of damaging things in their heated custody battle. The former couple are currently hashing out the details regarding custody of their daughter Nahla and, in new legal documents, Berry alleges that several experiences that her ex-partner lived through were enough to derail their entire relationship and sex life.
According to the folks over at RadarOnline, Ms Berry is making some serious claims about her ex-boyfriend, model Gabriel Aubry. During their relationship, Aubry reportedly used racist terms and refused to recognize their daughter as biracial. Even more shocking was the mention of an alleged incestuous relationship with one of his family members. She notes that the emotional damage caused by his former relationship was enough to ruin their own sex life. "After the first six months of our relationship, our sex life diminished and after one year we had sex less than three times per year," said the actress in a reported testimony. She also notes how Aubry did not accept responsibility for this.
Berry says that her former partner's sexual relationship with a family member lasted "for years," also noting that the man's mental health issues lead him to not be stable as Nahla's primary parental figure. 
Yikes. What do you make of these serious claims?
| | |
| --- | --- |
| THIS TOO MUCH: Robyn Crawford Dishes on Bobby Brown's Alleged Abuse Against Whitney Houston; Claims He Spit in Her Face | 14.11.19 |
Whitney's best friend claims it went as far back as their honeymoon.
The unlikely relationship between Whitney Houston and Bobby Brown may have confused some, but for a time, the couple were happy and in love. There were a few bizarre antics that played out for reality television cameras on Being Bobby Brown, but according to Whitney's best friend Robyn Crawford, there was much more unfolding behind the scenes.
In Robyn's memoir A Song For You: My Life With Whitney Houston that was released on Tuesday, Robyn detailed the alleged physical abuse Bobby exacted on his wife. "A few days into the honeymoon [in 1992], I heard talk around the office about an altercation between Whitney and Bobby," Robyn wrote in her book. "Someone on the yacht had placed a call to [Whitney's father] John Houston telling him that something had gone down, and when the lovebirds returned, Whitney had a visible scar on the side of her face. The cut was at least three inches, running in a straight line from the top of her cheek down to the jaw."
Robyn said Whitney offered up this excuse: "We had a disagreement. I threw a glass, the glass hit the wall, shattered, and that's how the cut happened. Couples argue all the time and it's never a big deal. Except when it's me." The singer's friend thought Whitney was lying. "I did not believe her because it was a straight line and it took forever for Roxanna Floyd, who was her makeup artist at that time, to cover it up," Crawford said. "And that scar stayed with her. So no, I didn't believe that."
While Whitney was married to Bobby, Robyn said the singer became isolated. "I saw and heard him speak to her in ways that were demeaning and [talked] down to her. That [would] not make me feel good if someone was talking to me that way," Robyn wrote. She also shared a story of Bobby spitting in Whitney's face and cursing at her at a luxury hotel.
Meanwhile, over the years Bobby has adamantly denied that he was violent with Whitney, however, he did share in his 2016 memoir Every Little Step and in an interview with Robin Robins that there were times when he physically assaulted the singer.
| | |
| --- | --- |
| BLACK BOY JOY: Congrats Are in Order for Lil Nas X As He Takes Home Country Music Award for "Old Town Road" | 14.11.19 |
How much a difference 12 months make.
If there's one person who had an incredible year, it's Lil Nas X. He became a massive star with his own and "Old Town Road" made history as the longest-running number-one single on the Billboard Hot 100. The song is undoubtedly a country-pop song with elements of hip-hop but it took time for the country world to accept that. The song was actually booted off of the Billboard Country charts because it wasn't deemed country enough which sparked a widespread backlash.
Nearly a year after its release and the question of whether Lil Nas X is country enough shouldn't even be asked. He is now an official winner of a Country Music Award. Before it was broadcasted, Good Morning America announced that Lil Nas X and Billy Ray Cyrus' "Old Town Road (Remix) won the CMA for Musical Event Of the Year. Lil Nas X responded with excitement to the announcement on Twitter.
Although Lil Nas X's career just began this year, he has been tirelessly grinding since the success of "Old Town Road." He announced a few months ago that he'd be taking a break from music. Truthfully, a bit of self-care at this point can only do him good. Additionally, with the song's recent diamond status, Lil Nas X could likely live off of the royalties of "Old Town Road" for a minute. 
JUST ANNOUNCED: Musical Event of the Year goes to @LilNasX and @billyraycyrus's #OldTownRoadRemix!#CMAawards@CountryMusic @LaraSpencer@MaddieandTaehttps://t.co/bG6T05XCK5 pic.twitter.com/SfAOIDOWev

— Good Morning America (@GMA) November 13, 2019