| | |
| --- | --- |
| IS IT CRACK?: Aaron Carter Gets Nasty After Being Called Out For Stealing Artist's Work – "You Should Take it As a Compliment" | 19.01.20 |
Carter lost it on an artist who asked him not to use his work without permission.
Aaron Carter has been publicly spiralling for some time now. He would tell you otherwise, but his tweets speak for themselves. He has been constantly sparring with his followers as he denies being on drugs despite them pointing out his erratic behaviour and gaunt appearance. His siblings – including Backstreet Boy, Nick Carter – have also filed restraining orders against him after he publicly accused them of sexual assaulting him as a child. Amidst all these bizarre stories, Carter has also established a relationship with Adam 22 and become a recurring guest on "No Jumper".
Well, today you might have seen that Aaron Carter's name was back in the trending topics tab on Twitter. It's hard to follow everything that goes on in the whirlwind of Carter's life, so let me break it down for you. Carter has been selling custom tie-dye hoodies on his website for $100 a pop, capitalizing on the current fashion trend. In order to promote these pieces – which customers have tweeted about not receiving nor being refunded for –  Aaron tweeted out a link to the webstore along with what seemed to be intended as an inspirational message. "two lions at war can reach an understanding. I have my lions den, you have yours," he wrote. He attached a photo that depicted this aphorism, but he apparently sourced it from the Internet without consulting the artist who produced the image. The image of a black lion and white lion butting heads was made by digital artist, Jonas Jödicke, who is famous as JoJoes Arts for selling his work on Etsy. 
Jödicke caught wind of Carter using his work to promote his own business and called him out for it on Twitter. "Hey @aaroncarter.. You are using my artwork to promote your merchandise. I have not given you permission to do so. My art is being commercially exploited by people on a daily basis. We artists have rights, too!" Despite Jödicke sending this mild message, Carter fired back with insults. "You should've taken it as a compliment dick," Carter typed. "a fan of mine sent this to me. oh here they go again, the answer is No this image has been made public and im using it to promote my clothing line aaroncarter.com guess i'll see you in small claims court FUCKERY." 
Hey @aaroncarter .. You are using my artwork to promote your merchandise. I have not given you permission to do so. My art is being commercially exploited by people on a daily basis. We artists have rights, too!

Iˋd really appreciate if you could retweet this so he'll see it. https://t.co/ktusJEo3dz

— Jonas Jödicke (@JoJoesArt) January 18, 2020
I've had Madonna use my art in the past, photoshopping her face into one of my paintings. I am so fed up with people taking my hard work for their own purposes without even asking. I also found my art being sold at a market in Thailand, when I was there on vacation. It's crazy..

— Jonas Jödicke (@JoJoesArt) January 18, 2020
Celebs like @aaroncarter should set an example, especially since he's also from a creative background and knows copyright laws. If they can take art and do whatever with it, anyone can and will do it. If they're not held responsible, people won't stop treating artists like crap.

— Jonas Jödicke (@JoJoesArt) January 18, 2020
This is his reply. I am lost for words. pic.twitter.com/qVcphYttdf

— Jonas Jödicke (@JoJoesArt) January 18, 2020
Jödicke responded that he will, in fact, pursue legal action against Carter. He has also since spoken to Forbes about the incident. Do you think Carter is wrong for not giving the artist credit?
| | |
| --- | --- |
| HEY MY LOVES: Mo'Nique Announces Her First Stand Up Comedy Special in 10 Years with Showtime | 19.01.20 |
After going back and forth with Netflix, Mo'Nique has finally gotten her own comedy special with another network. 
Even though she is still in court with the streaming giant, the Academy-award winning actress will be starring in her special, Mo'Nique & Friends: Live From Atlanta on Showtime. The hour-long special, which will premiere on Febraury 7th at 10 p.m, will feature other comedians as well as Donnell Rawlings, Prince T-Dub, Just Nesh, Tone-X and Correy Bell.
The Baltimore native gushed about the news on her Instagram page. "HEY MY LOVES!!!INTRODUCING MO'NIQUE & FRIENDS ON SHOWTIME FEBRUARY 7TH AT 10PM. I LOVE US 4 REAL!!!" This will be Mo'Nique's first stand-up special in 10 years.
This news comes a few days after Netflix asked that the lawsuit she filed against them back in November be dismissed.
"Plaintiff fails, however, to allege any facts showing that the compensation offered her was the product of discrimination," read the legal documents obtained by The Blast. "To the contrary, her Complaint contradicts its core premise by noting that other persons of color, other women, and another African- American woman (like Plaintiff) have been paid substantially more money to create comedy specials for Netflix's streaming service than what was offered to Plaintiff. And Plaintiff fails to explain why she was entitled to be offered what the stars to whom she compares herself were offered for creating such comedy specials."
Mo had accused them of lowballing her when they offered her $500,000 to film a comedy special knowing that they had offered white and male comedians millions for their specials in the past. Her lawsuit noted that Dave Chapelle was offered $60 million for his comedy special, Chris Rock was offered $40 million and Jerry Seinfeld was offered $100 million for two comedy specials.
The Precious star filed the lawsuit alleging that they discriminated against her due to her race and gender when trying to negotiate the deal with her. Will you be tuned into Mo'nique's new special?
| | |
| --- | --- |
| FOREVER OUR FIRST LADY: Michelle Obama's 2020 Workout Playlist is Lit; Features Cardi B, Meek Mill, Beyoncé & More | 19.01.20 |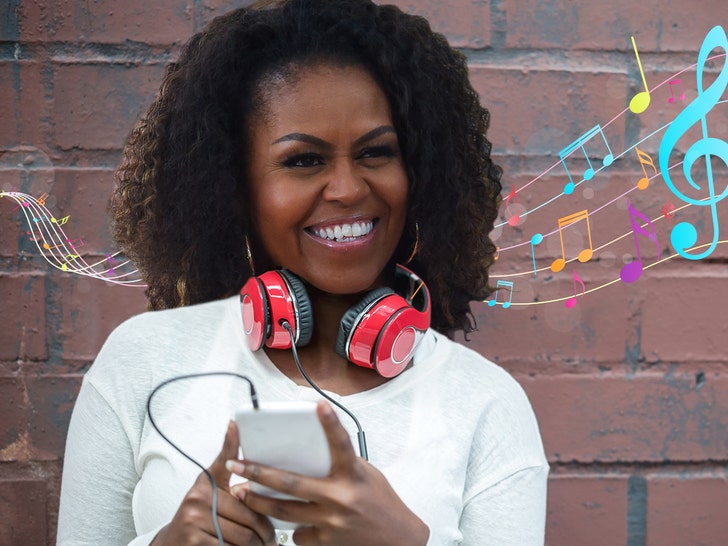 Michelle Obama's taste in music will make you love her even more.
Michelle Obama has released her workout playlist to help inspire everyone to stick to their New Year's resolutions.
"It's about that time when New Year's goals and resolutions get just a bit harder to stick to. To offer a little inspiration, I want to share my go-to 2020 #WorkoutPlaylist with all of you. These songs always seem to give me that extra boost to get through my toughest workouts. What's on your playlist? #IAmBecoming #SelfcareSunday," she wrote on Instagram, Sunday.
The playlist includes tracks from Beyonce, Childish Gambino, Lizzo, Cardi B, Bruno Mars, and Anderson .Paak, Frank Ocean, Meek Mill, and Alicia Keys and more. It's separated into two sections, beginning with the traditional workout playlist and then ending with nine tracks designated as "cool down" songs.
This is a similar move to that of her husband, former President Barack Obama, who releases an annual list of the best songs of the year. This year's list included Frank Ocean, Young Thug, J. Cole, Travis Scott and more.
The Obama's recently earned an Oscar nomination for their Netflix documentary American Factory. The couple has another documentary on the way for 2020 as well, titled Crip Camp, and is planned to be released through Netflix.
| | |
| --- | --- |
| I KNOW HE DIDN'T: Meghan Markle's Dad Tears Into Daughter For "Destroying" The Royal Family – "They're Turning it Into Walmart With a Crown Now" (VIDEO) | 19.01.20 |
Thomas Markle is not happy with Meghan Markle.
In an upcoming UK documentary for Channel 5 titled Thomas Markle: My Story, Meghan Markle's estranged father, Thomas Markle, called out Meghan for renouncing her royal titles along with Prince Harry.
"This is like one of the greatest long-living institutions ever. They are destroying it, they are cheapening it, they're making it shabby," he says in a preview clip, as reported by PageSix. "They are turning it into a Walmart with a crown on it now. It is something that is ridiculous, they shouldn't be doing this."
The clip ends with Thomas saying, "I can't see her reaching out to me, especially now. Or Harry for that matter. But again, I think both of them are turning into lost souls. At this point, I don't know what they're looking for. I don't think they know what they're looking for."
On Saturday, Queen Elizabeth and Buckingham Palace released a statement confirming that Prince Harry and Meghan Markle would no longer be using their royal titles: "I recognize the challenges they have experienced as a result of intense scrutiny over the last two years and support their wish for a more independent life," the 93-year-old Queen said. "I want to thank them for all their dedicated work across this country, the Commonwealth and beyond, and am particularly proud of how Meghan has so quickly become one of the family."
Thomas Markle was a no-show at the royal wedding in 2018. What do you guys think? Is Daddy Markle just bitter or does he have a point? Peep the video below:
| | |
| --- | --- |
| BECAUSE APPARENTLY FOLKS JUST CAN'T BE FRIENDS: The Internet Seems to Think Rihanna & ASAP Rocky Are Dating After The Two Are Spotted Together Following Reported Billionaire Breakup (PHOTOS) | 19.01.20 |
Rih and Rocky have some laughs at Yams Day 2020.
The same day that it was reported that she and her Saudi billionaire boyfriend, Hassan Jameel, had called it quits, Rihanna hit up Yams Day 2020 at the Barclays Center in Brooklyn. Rih was spotted backstage at the event, which is held every year to honour the late rapper and A$AP Mob founder, A$AP Yams, who died of an accidental overdose in 2015. Accompanying Rih was none other than fellow Mob member, A$AP Rocky, who has been romantically linked to Rih in the past. Rih and Rocky were spotted smiling and laughing together while posing in front of a graffitied wall.
The two of them first sparked dating rumours way back in 2013, when they were seen kissing off-screen while filming the music video for Rocky's "Fashion Killa," and fans have fantasized about the two of them finally getting together ever since. Rocky has denied that they have ever hooked up but did admit that they would make a "cute couple." "That never happened. If it happened, then it would have happened. We didn't do that. You never know.."
Regardless of romance rumours, Rocky and Rih have always been supportive of each other. He recently accompanied her to the British Fashion Awards in London in December where her Fenty brand was being honoured, and she returned the favour by attending his return to Sweden concert later that month.
Riri • Tyler • Jim J• Papi . . . . 🦋
YAMS DAY backstage pic.twitter.com/1MU5vLIZAI

— YAK.SHA™ (@realYAKSHA) January 18, 2020
Rih was among many stars in attendance at Yams Day, including Tyler, the Creator, and Rih's ex, Drake, who surprised Rocky with a custom-made pendant of A$AP Yams. Peep some of the reactions below. What's your take?
So Rihanna and Asap Rocky 👀 Alleged story but … pic.twitter.com/4d881jn65b

— She Miss Thang (@kabaybie) January 19, 2020
so rihanna's been hanging out with asap rocky 🌚 @asvpxrocky tell her lyin ass to drop the album.

— 𝖆𝖑𝖊 (@fxtherale) January 19, 2020
Yall out here prayin' Future don't get Lori pregnant when you need to pray that ASAP don't get Rihanna pregnant.

— Stephanie Carter (@StephanieFierce) January 19, 2020
Rihanna gonna settle down with Asap's sexy no stroke toxic ass it's looking like🙄 so y'all get prepared https://t.co/c9oVZKuYT9

— THE CITY BOY🌆 (@WeFoundTray) January 19, 2020
If Rihanna and asap rocky are actually a thing my life is complete.

— lilly. (@lilly_downie) January 19, 2020
Rihanna Avon Lady is with asap not stroke rocky I had to laugh what a downgrade

— fuck! (@ZoeKatKritz) January 19, 2020
If Rihanna and ASAP Rocky every started dating I would have an earth shattering orgasm upon finding out

— 👑 HellCat (@Shvntxra) January 19, 2020
That Rihanna breakup has something to do with how much time she's been spending with ASAP Rocky. I fuckinggggg bet!

— ♥ (@habibahsays) January 19, 2020
Rihanna is always being seen with Drake or Asap when she's about to drop an album 🤣🤣

— . (@molose_mihle) January 18, 2020
| | |
| --- | --- |
| WON'T HE DO IT!?: Kanye West Opens Up About Beating Alcoholism – "I Beat The Devil" (VIDEO) | 19.01.20 |
Kanye West shares a new testimony.
Saturday, Kanye West and the Sunday Service choir made an appearance at Awaken 2020 in Tempe, Arizona. During his set at the evangelical rally, Kanye paired the performance with a few words for the crowd gathered before him.
Kanye's Sunday service #awaken2020 pic.twitter.com/Yt43Q1uAYT

— Hector Garcia (@hex_56) January 19, 2020
While West has been consistently vocal about his transition from a secular lifestyle to one devoted to his faith, he switched it up just a bit when he opened up some more about his struggle with alcoholism. Alluding to his failure to realize that he was an alcoholic in the past, he blamed alcohol for his behavior during the infamous Taylor Swift/VMAs incident.
"I never thought about the effect alcohol could have had on my life. I was drinking on the red carpet, and then running on stage a few minutes later," he said. "And everyone around said, 'Nah, he ain't really no alcoholic.' And then you get to the point where you're drinking Grey Goose and orange juice for breakfast, thinking, 'Nah, I ain't really no alcoholic.'"
He admitted that his battle with alcohol was a veiled one until he caught a habit one day while at this office.
"There was some vodka in the refrigerator at my office, and sometimes I would just go ahead and take a drink from it in the middle of the day, and I was walking toward that kitchenette area, and I stopped myself and I said, 'Devil you're not gonna finna beat me today,'" he recalled. "And it's something that we take on, day by day. Every day that I don't pick up that drink, I beat the devil."
Kanye West addresses prior alcoholism and running up on stage: "Devil, you're not going to beat me today" #Awaken2020 pic.twitter.com/NDQI2hNsDy

— Eric Diep (@E_Diep) January 19, 2020
.@kanyewest + the sunday service choir at #awaken2020 pic.twitter.com/Pgrkts0wne

— Quinsey Sablan (@qsablan) January 19, 2020
| | |
| --- | --- |
| KIM K FOR THE CULTURE: Kim Kardashian Debuts Trailer For "The Justice Project" Documentary (WATCH) | 19.01.20 |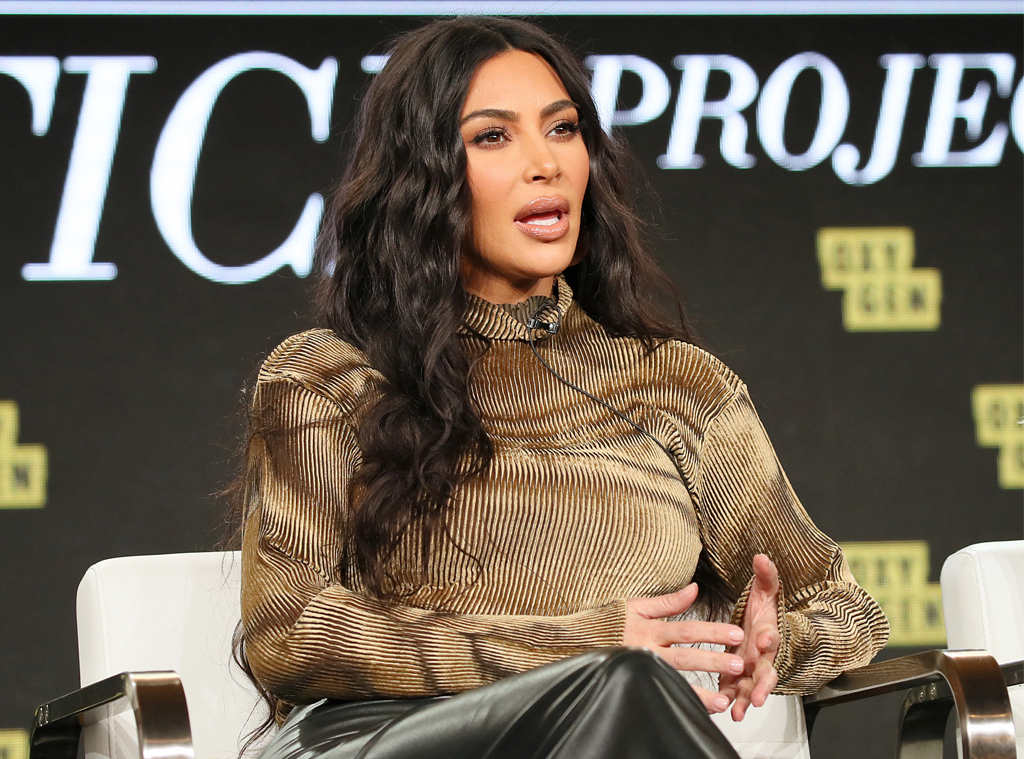 Kim Kardashian is the definition of turning around and using your platform for the greater good.
Kim Kardashian is currently prepping the arrival of a new two-hour documentary special, Kim Kardashian West: The Justice Project. The new project is set to air on the Oxygen network on April 15th and will highlight the criminal reform crisis while covering individuals adversely affected by the United States criminal justice system,
"We're excited about working with Kim Kardashian West to document her journey into prison reform advocacy and using her enormous platform to hold a megaphone to question the inequities surrounding prison sentencing," said Rod Aissa, executive vice president of original programming & development at Oxygen Media and E! Production. "Her energy and influence have made an immediate impact that has stretched all the way to the White House. Her story is entirely unique, and this documentary is the kind of immersive, exclusive storytelling that our viewers have come to expect from Oxygen."
Saturday, Kardashian embarked on the TCA Winter tour, speaking about the upcoming program and her current journey in completing law school in tandem with her highly-publicized involvement in high-profile cases as of late.
"I don't see how I could just say no to someone that really needs help if I know that I can help them," Kim said during the press run. "[…]I love talking about it with everyone around me when there's a case going on," Kim continued. "I mean, even our group chats about different cases that go on, my conversations are different. I've literally had to change my number, and just say, 'I gotta focus for four years, all my friends, guys I'll be back in four years. Let me just really focus.' I found my interests have changed, everything really just shifted, and it's been a fun journey."
Take a look at the trailer and let us know what you think. Will you be tuned in?
| | |
| --- | --- |
| SEE WHAT HAD HAPPENED WAS: DaBaby Speaks Out After Video Of Him Assaulting Hotel Working Goes Viral; Says He Was Harrassed While Holding His Daughter (UPDATE) | 19.01.20 |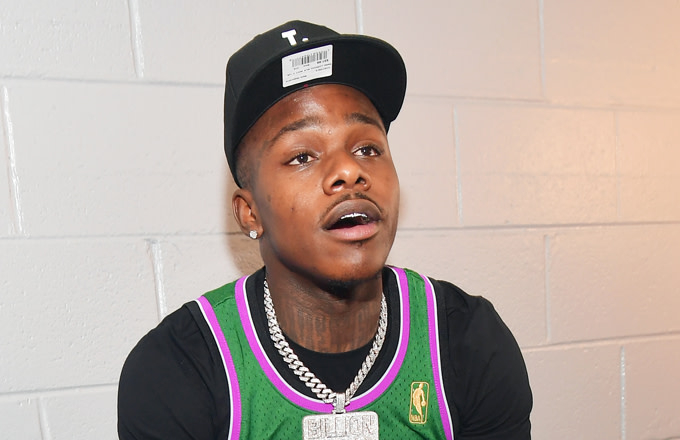 There's more than one side to every story.
DaBaby is defending himself after a video of him assaulting a hotel worker hit the web this weekend. In the video, DaBaby can be seen at the Beverly Hills hotel on December 19 pushing a hotel worker into a wall which causes him to fall into a chair. DaBaby then appears to be threatening the worker before the video ends. 
In a lengthy Instagram post, DaBaby speaks out and shares his side of the story. "That hotel worker you see me 'pushing' came up to me outside the hotel & asked could he record a video of me while I was holding my 2year old daughter," he wrote. "I calmly and respectfully said no and explained to him that him posting a video of me at the time would compromise the safety of me and my child by letting social media know where we were staying." After the worker allegedly took a video of DaBaby and his child anyway, things got more direct.  "I told him to delete the video immediately and take his bitch ass back in the hotel and do his job since he wasn't capable of being professional enough to abide by company policy while doing his job outside of the hotel," continued DaBaby. Read his entire explanation below. 
What do you think of Baby's explanation? Do you think that puts things in a different perspective?
| | |
| --- | --- |
| WELL PERHAPS YOU SHOULD'VE JUST WORN A CONDOM: Future Reportedly Claims His Alleged Baby Mama Is Obsessed & Has Mental Health Issues | 18.01.20 |
Future claps back at Eliza Reign in court.
Future's life is presumably going well, given the title of his latest release and flaunting his new girlfriend Lori Harvey around, but that doesn't mean that he doesn't have issues on his plates. Baby mama drama has been weighing hard on his life as two women have stepped forth claiming the rapper is the father of their children. Eliza Reign, who recently claimed that Future told her he's getting married, has been hounding down the rapper to take a paternity test.
According to TMZ, the rapper hasn't denied that he's the father but he is adamant that Reign suffers from mental health issues. Future demanded that the court order her to undergo a psychological evaluation. He alleged that she's saying harmful things about him on social media. Based on this, he believes that she needs to undergo a mental health evaluation to determine whether she has a mental disorder.
The rapper told the court that she's wildin' out on the 'Gram these days. He thinks her behavior is alarming to his own well-being and the well-being of her own daughter. The rapper even brought up her rap sheet and a history of violence against her former partners with firearms.
Future added that she was taking fertility pills in order to get pregnant with his child as a way to get money out of him as well as to ruin his own reputation. 
| | |
| --- | --- |
| NO BABY NO!: DaBaby Seen Assaulting Hotel Employee In Newly-Surfaced Video (WATCH) | 18.01.20 |
DaBaby misbehaves again.
DaBaby has been struggling to stay out of trouble. He's been arrested for two separate incidents in the past month-span and now he may be caught in hot water again. On Saturday (Jan. 18), TMZ shared security camera footage that reportedly shows DaBaby roughing up a hotel worker. 
While the clip is pretty grainy, the Charlotte rapper can be seen following a male worker into the lobby of a Beverly Hills hotel on December 19. Once they enter, DaBaby grabs the worker and throws him into a wall to have him fall into a chair. He then looms over the victim, sticking his finger in his face while presumably giving him some sort of warning or teaching him some sort of lesson. According to TMZ, this footage captures the aftermath of the hotel worker following DaBaby out of the hotel in an attempt to get a photo with the buzzing artist. Sources say DaBaby turned down the guy's request, which may have incited a rude comment that led DaBaby to retaliate. However, we'll have to wait to hear more details about this incident. DaBaby and crew apparently left the hotel without further incident. Cops were not called at the time and there has been no report of pressed charges. 
In a statement released to TMZ, DaBaby's attorney, Michael Heiskell, said: "Any actions taken by DaBaby were likely in self defense based upon his recall of the events and until the video is thoroughly reviewed we have no further comment at this time."
DaBaby is currently being threatened with lawsuits by a party promoter he and his crew beat up in Miami earlier this month. 
| | |
| --- | --- |
| DID WE REALLY EXPECT ANYTHING ELSE?: Beyoncé's Ivy Park x Adidas Collection Sells Out Instantly Online & The Internet is in Shambles | 18.01.20 |
May the odds be ever in your favor.
Today marks the return of Ivy Park. Beyoncé's clothing company hasn't dropped a collection in years, as she took time to acquire full ownership and re-strategize the whole operation. She severed ties with Topshop and shifted to a partnership with Adidas. This news was announced last April, but Beyoncé detailed the future of her athleisure line in a December cover story for Elle. "I am excited for you to see the campaign for the first collection of this new partnership," she said. "It incorporates my personal style and expands that to include something for everyone. I love experimenting with fashion, mixing high and low, sportswear with couture, even masculine and feminine. This new line is fun and lends itself to creativity, the ultimate power." 
Everything Beyoncé does is a cause for great excitement, but Ivy Park returning from its hiatus with a bunch of killer designs had people feverishly clicking to add to cart. Unfortunately, many discovered that they did not act fast enough as they saw the Ivy Park products sold out on multiple websites. The line was initially scheduled to drop on Saturday (Jan. 18), but it went live on Adidas a few hours earlier. 
While there are understandably tons of people who would be interested in a Beyoncé x adidas collection, many who ended up empty-handed are in their feelings and speculating why supply was unable to meet demand this time around. (Duh, it's Bey) "That Ivy Park sold out cause she gave all the celebrities free shit," one frustrated customer tweeted, referencing how stars like Cardi B, Ciara, and Reese Witherspoon received massive orange boxes containing the whole Ivy Park collection. 
Read some of the hilarious reactions to the hectic drop below. Were you lucky to get your hands on a few items.
That Ivy Park sold out cause she gave all the celebrities free shit pic.twitter.com/drh3GliLI9

— in the cooler on the shelf (@_BeeGilly_) January 18, 2020
The entire Ivy Park collection sold out 😭😭😭

I just wanted a few pieces.

— Mari Copeny (@LittleMissFlint) January 18, 2020
When ya Ivy Park order goes through. pic.twitter.com/EpxNkrqA4Y

— holistic mami✨ (@LeArielleSimone) January 18, 2020
"I'm glad IVY PARK sold out anyway it really wasn't that cute" pic.twitter.com/2qfd4a3Lv0

— You A Bitch 💯 (@ThaManWatson) January 18, 2020
The ivy park collection is sold out online so I ran to footlocker as soon as they opened and they didn't have anything. pic.twitter.com/9vm9AW5xm1

— Auntie Niecy (@itsmatay) January 18, 2020
Women finding out how rigged the sneaker game is has been hilarious. Welcome to the world of googling "Ivy Park size 5" at 3am and hitting the Shopping tab and seeing $1350 price tags and crying yourself to sleep. This is a hell a lot of us men have been living in for years

— Beyonce has an uncle named Larry Beyince. Bruh…. (@DragonflyJonez) January 18, 2020
Me walking into Beyonce's home pissed about the low quantities of ivy park merchandise pic.twitter.com/egKPUOA8Vy

— Auntie Niecy (@itsmatay) January 18, 2020
Y'all acting like these damn clothes won't ever be sold again. Your 20 followers on IG ain't in a rush to like your ivy park socks chyle. Calm down. pic.twitter.com/OTsrYG7Zux

— I Can't Win Chyle (@HotBoyMatt1) January 18, 2020
Me the last 24 hours thinking I could actually get something from Ivy Park pic.twitter.com/b8WUu8JpeQ

— Gabriela Estrada (@xo_gabbi) January 18, 2020
Beyonce made ivy park hard to cop in order to teach ppl that true happiness comes from inside, not from a physical object

— Desus Nice (@desusnice) January 18, 2020
| | |
| --- | --- |
| WELL THAT ESCALATED QUICKLY: Meek Mill Gets Twitter in an Uproar After Seemingly Confirming Pregnancy with Milan of Milano Di Rogue – "Yeah, I Dumped in That" | 18.01.20 |
Milan announced her pregnancy in December.
Meek Mill and fashion designer Milan Harris have been rumoured to be dating for what seems like since the dawn of time now. Okay, maybe not that long, but at least since last May, without any official confirmation from either one of them. The status of their relationship became only one of many mysteries surrounding this pair last month, though. After Milan, founder of the Milano di Rouge brand, announced at her fashion show in December that she was pregnant, speculation surrounded the identity of the father, many suspecting Meek, of course. Though Milan had not confirmed anything as of yet, a brief soundbite of Meek during his jet ski adventure with Diddy, Future, and DJ Khaled at the beginning of the year had some questioning whether he had announced that he had "a new baby on the way."
Though Meek and Milan had previously not declared their relationship status nor him to be the father of her baby, they were recently spotted together at the premiere of Bad Boys For Life, the third film in the Will Smith and Martin Lawrence Bad Boys franchise. The two of them posed on the street outside of the movie theatre, their beaming smiles seeming to indicate that this couple is, indeed, a couple, and that all is well with them.
It seemed pretty likely given their public outing and the happiness they exude around each other, but Meek seemed to confirm everything like only a man could with one simple tweet. The "Championships" rapper took to his Twitter to simply tweet "Yeah, I dumped in that." Seemingly in response to the additional questions of their relationship since their outing to the movie premiere. While some fans immediately came for Meek stating he should be a bit more respectful, he brushed it all off following up the tweet with "I wasn't even talking about that type of dump, stay out of Philly business."
He then seemed to shut it all down with one last tweet that was obviously in reference to Milano, tweeting "she's a queen tho, since we here." Take a look at the tweets below. What do you guys think?
Yeah I dumped in that lol

— Meek Mill (@MeekMill) January 18, 2020
I love getting on social media people nerves 😂😂😂😂😂😂

— Meek Mill (@MeekMill) January 18, 2020
Stay out of Philly business I wasn't even talking about that type of dump 😂😂😂

— Meek Mill (@MeekMill) January 18, 2020
She's a queen tho since we here 😍

— Meek Mill (@MeekMill) January 18, 2020