| | |
| --- | --- |
| GET EM', GIRL!: Cardi B Claps Back At Hater Who Says She Deserves Better than Offset: "Don't Tell Me Who I Deserve!" | 19.01.18 |
Earlier today, Offset issued an apology following allegations of homophobia from his verse on YFN Lucci's "Boss Life." The rapper claimed he used the dictionary definition of the word "queer" and didn't mean to offend the LGBTQ community. Of course, the backlash comes after allegations that he cheated on Cardi B with footage of him cheating surfacing the web. Regardless, Cardi B's stood by her man's side through all of it. I mean, he put a $500K ring on her finger and then got her name visibly tattooed on his neck. After a fan suggested she leave Offset for someone better, Cardi spoke her peace.
In a since-deleted tweet, Cardi B set the record straight after a fan said she deserves better. The Bronx rapper said that since she met Offset, he changed her life for the better. She said that he helped her build her confidence in her music as well as help bring her get her business straight.
While she did a quick post and delete, she followed that tweet with something a bit less forward that she kept on her timeline. "People are just too miserable for me," she wrote, "I'm sorry I'm to blessed to be dealing with ya shit today.The negativity is not going to tarnish my feelings from these blessings and opportunities I'm getting .Have a good day."
Many other people have chimed in on Offset's controversial lyrics. LGBTQ songwriter, Starrah, condemned homophobia in hip hop and continued to prove the influence of the LGBTQ community in hip hop and pop culture as a whole.
You could check Cardi's tweets below.
People are just too miserable for me 🤷🏽‍♀️I'm sorry I'm to blessed to be dealing with ya shit today.The negativity is not going to tarnish my feelings from these blessings and opportunities I'm getting .Have a good day 💁🏽

— iamcardib (@iamcardib) January 18, 2018
| | |
| --- | --- |
| ISSA BOP OR ISSA FLOP?: Remy Ma Teams Up with Chris Brown to Celebrate Black Beauty with 'Melanin Magic (Pretty Brown) (LISTEN) | 19.01.18 |
Back in November 2017, Remy Ma paid a visit to 'TRL' where she told fans she was working on an amazing, new single with Chris Brown.
The Bronx native has followed through on her word and released the song tonight (Jan. 19). "Melanin Magic" samples Mint Condition's "'Breakin' My Heart," and has Chris Breezy crooning about good vibes with a special woman. Of course, Remy raps about her authenticity and undeniable mic prowess.
"Melanin Magic" is the official first single off Remy's forthcoming album, 7 Winters & 6 Summers. Check it out below:
What do you think? Is it a bop or a flop? Are you feeling the melanin magic?
| | |
| --- | --- |
| TAKE THAT, TAKE THAT: Diddy Insists He & 50 Cent Have No Beef, Claims 50 Actually "Loves" Him | 18.01.18 |
50 Cent has been trolling Diddy both on social media and on the recent promo schedule he's been keeping up for his movie Den of Thieves, which debuts in theaters this weekend. In fact, when Fif was recent on The Breakfast Club radio program, he revealed a couple of things Mr. Combs said to him that made more than a little uncomfortable. "He said something to me a long time ago, at Chris Lighty's wedding," 50 recalled. "He told me he'd take me shopping. I looked at him like, 'What'd you just say? Let me move, man, before I do something […] That's something a guy says to a girl."
Now, in his own sit-down chat on that same show, Diddy has responded to those comments from the point of view that he and Fif don't have any bad blood whatsoever. "I'm a nice guy," he said, in his defense. "I have no beef with 50. He loves me." After a shocked split-second of silence, where all three of the hosts sort of stared at him incredulously, Diddy upped the ante.
"Y'all can't see that he loves me?" he asked. "You really think that's hate? When you really break it down, you been out here a long time, you know he loves me." When DJ Envy expressed some doubts about the whole "love" theory, Diddy continued to stress that he and 50 Cent were fine, just not "cut from the same cloth." You can check out the entire interview below.
| | |
| --- | --- |
| I GUESS RAVEN MISSED THAT VISION: Former Disney Channel Star Orlando Brown Arrested On Domestic Battery Charges…Again | 18.01.18 |
Former Disney star Orlando Brown has been arrested following a family dispute.
The 30-year-old actor, who you might remember from '90s kids show That's So Raven, was detained in California after authorities responded to a domestic disturbance call.
According to multiple outlets, a police officer was alerted to a verbal argument at an apartment with Brown, his girlfriend, and his girlfriend's mother.
Shortly afterwards, the officer learned the actor had an active arrest warrant from Torrance Police Department on different charges.
Brown was booked into the Barstow Jail on the warrant for the following charges: battery against a spouse, resisting a peace officer, and possession of a controlled substance.
The actor remains in custody with a bail set at US $25,000. But judging by his exuberant mugshot, he doesn't seem too bothered by the ordeal.
As well as playing Eddie Thomas on That's So Raven, Brown also voiced Sticky Webb in the Disney Channel's The Proud Family. But since the shows finished in 2007, Brown has ran into a few sticky legal situations.
| | |
| --- | --- |
| RUN ME MY MONEY: Tracee Ellis Ross Threatens to Cut Back On 'Blackish' Appearances Unless Given Equal Pay to Costar Anthony Anderson | 18.01.18 |
With the Time's Up movement gaining even more momentum, the women of Hollywood have added a branch to focus on the gender pay gap. As a way to combat inequality in the industry, a number of high profile actresses have reportedly brainstormed strategies and tactics to receive the money they deserve. Tracee Ellis Ross, in particular, has boldly come up with an idea to close the pay gap between her and Black-ish co-star Anthony Anderson.
As contract negotiations for Black-ish are underway, the Golden Globes winner is reportedly considering using her starring role as leverage. The star may opt to appear in fewer episodes on the hit comedy show if she is unable to earn a higher salary that reflects her contributions, according The Hollywood Reporter.
The tactic, while courageous, is a risky move, even for the award-winning actress. Some reportedly fear that it could backfire on her. A network source however, told THR that a new deal will most likely increase her compensation, but it will not be equal to Anderson's, due to the fact that his name has been tied to the series since its conception. Anderson is also an executive producer on the show.
The conversation surrounding equal pay resurged following news that Mark Wahlberg received $1.5 million for his role in All the Money in the World, while his female counterpart, Michelle Williams, was paid $625,000 for her work. Wahlberg has since donated all of his earnings to the Time's Up movement, according to CNN.
Tracee Ellis Ross won a Golden Globe for Best Actress in a Comedy for her role in Black-ish in 2017. She was the first black woman to win the award since 1982.
| | |
| --- | --- |
| NOT TODAY, SATAN: Kim Kardashian and Kris Jenner WIN BIG in Court Against Blac Chyna as Judge Throws Out Lawsuit! | 18.01.18 |
It's the legal battle that's been rumbling on since October when Blac Chyna claimed the Kardashian family had sabotaged her reality show with ex-fiance Rob and ruined her brand.
And now Kim Kardashian and Kris Jenner have won a big victory in the fight against Chyna, as a judge tentatively dismissed the duo from the lawsuit this week.
According to TMZ:
Chyna's lawyer, Lisa Bloom, squared off in court Thursday with Kardashian lawyer Shawn Holley. Holley was gunning for the judge to get her clients dismissed from the case, and the judge saw her point.
The best part … the judge reacted to Chyna's claim that E! dropped "Rob & Chyna" because the Kardashians painted her as a bad mother. The judge confessed he didn't watch the show, but said it's hard to imagine E! wouldn't do a show where the woman is a bad mother!
The judge scoffed at Chyna's claim that the Kardashians interfered with her E! contract, saying Chyna was only in negotiations with the network and didn't have an enforceable contract.
In the end, the judge bought the argument that Kim and Kris did not interfere with Chyna's contract with E!, but did give Chyna the right to a second bite of the apple where she could try and create a new case against the 2 women.
She's still suing Rob for torpedoing the show, and he maintains the main reason the show was canned was because Chyna got a restraining order against him and it's impossible to do a reality show about 2 people when they're not allowed to interact.
I tried to tell you, Kris Jenner and those Kardashian lawyers aren't letting anyone get off with their money. What do you guys think? Did the right side win?
| | |
| --- | --- |
| NOT SO FAST!: Mariah Carey Hit With $3M Lawsuit Over Cancelled South American Shows | 18.01.18 |
Mariah Carey may have had herself a redemption of sorts this past New Year's Eve, when she took to the stage for another grand (and trouble-free) performance in New York City. However, that positive momentum may have been snuffed out by this latest news, which is putting Mimi on the receiving end of a lawsuit that is trying to hit her up for millions of dollars.
According to The Daily Mail, Carey is being sued for $3 million by the promotion company Fenix over a pair of cancelled 2016 concerts in South America. Carey had originally sued the promoters over the same shows, which were supposed to go down in Argentina and Chile during her Sweet Sweet Fantasy tour, but the singer ultimately withdrew from those previously scheduled appearances. Carey claims that Fenix didn't pay her fees that she thought she was due, which supposedly hurt her brand as a performer. However, in new legal docs, the promoter has stated that over $700,000 was paid to the songstress, which represented nearly 75 percent of what she owed in total.
Earlier on in this saga, E! News reported that Carey is seeking to be paid in full for the cancelled shows, since she claims that the unfulfilled dates had to do with how the promoters gave her the runaround and not her inability or unwillingness to perform. We surely haven't heard the last of this legal drama between Carey and Fenix.
| | |
| --- | --- |
| KEEPING UP WITH THE DRAMA: Blac Chyna Actually Congratulates Kanye West & Kim Kardashian On their New Baby Girl: "They Deserve Blessings" | 18.01.18 |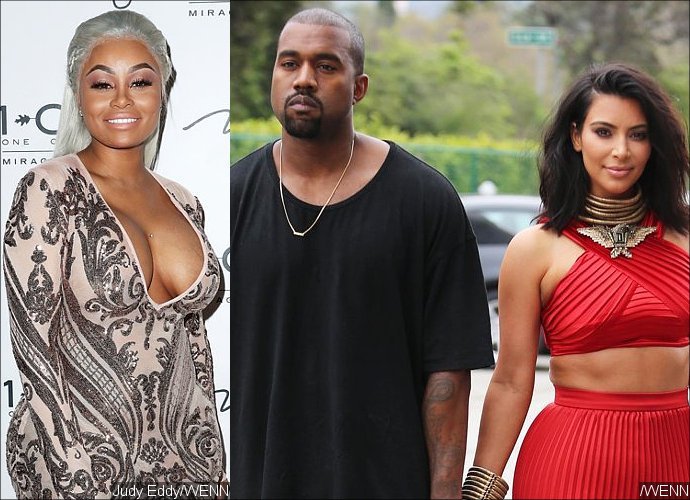 Kanye West and Kim Kardashian welcomed their new baby girl into the world the other day via a surrogate. As we reported, she weighed in at 7lbs and 6 oz. The happy parents have yet to decide on a name for the little one, but just yesterday Kanye entertained the suggestion of naming her after his mother who passed away in 2007.
Among the number of fans and family members who wished Kim and Kanye well, is Blac Chyna who only had positive things to say about her daughter's new cousin. Considering the drama and lawsuits between Blac and her ex, Rob Kardashian, as well as the accusations that Blac has put against the Kardashian family for allegedly sabotaging her show, she's put that all aside in light of the new baby.
When paparazzi caught up with her recently, asking her if she's happy about the arrival of her former sister-in-law's new child, she said: "It's always a blessing. They deserve blessings." Watch the video here.
This response is probably the most mature we've seen of Blac in the series of rumours and reports that have been said about her. In a recent episode of Keeping Up With The Kardashians, Kim explained how she went off on Rob for sharing Blac's nude photos after they broke up. Kim said her brother should have known better considering he has sisters.
| | |
| --- | --- |
| SAY WHAT NOW?: Offset is Catching Some Backlash from The Internet After "I Cannot Vibe With Queers" Lyric in Song | 18.01.18 |
Last February, Migos drew the ire of an increasingly LGBTQ-friendly hip-hop community when they suggested that ILoveMakonnen's then newly announced status as a gay man undermined his street credibility. Now, months after that incident seemingly blew over, Offset, a member of the Atlanta trio, has once again brought that negative bit of attention in his group's direction.
Appearing on a new YFN Lucci song called "Boss Life,"—the track's visual dropped earlier this week—Offset lets loose a few inarguably homophobic lyrics. "Pinky ring crystal clear, 40k spent on a private Lear/60k solitaire/I cannot vibe with queers," he spits on the track.
"Boss Life" had been out since mid-December, but it was only when the video dropped this week that Offset's questionable lyrics caught the attention of fans, especially on Twitter. Thus far, not too many have defended the rapper's words.
"'I do not vibe with Queers' is such an ugly and unnecessary line. He won't be here for too long, his bars are elementary and he ugly. And I'm going to catch heat for this but the fact that Cardi B is marrying this man shows where she stands too. Idc," wrote one angry Twitter user who was clearly not around for that sort of line.
In another tweet, one Twitter user pointed out the irony of Offset saying he doesn't "vibe with queers" when many of the designer brands the rappers likes to sport were created by gay men.
"did he just say… he doesn't vibe with queers? then continue to talk about the designer clothes he wears… that are designed by… queers…?" wrote another Twitter user.
In another interesting tweet, a rap fan pointed out the fact that Hennessy Carolina, who is the sister of Offset's superstar fiancée Cardi B, is in fact, a lesbian.
Offset has yet to respond to the backlash he's receiving for his lyrics. Last March, following the "Damn, Makonnen" comment by Quavo regarding iLoveMakonnen coming out, Quavo used the Migos' collaboration with Frank Ocean as a reason why he couldn't be deemed homophobic. Offset's latest set of bars makes more than a few people doubt the Georgia clique's feelings stray too far from their sentiments when they discussed ILoveMakonnen last year.
What do you all think? Do Offset's lyrics deserve backlash? Or are people over reacting?
| | |
| --- | --- |
| SHE MAKES MOVIE MOVES: Cardi B Reportedly Signs Her First Movie Deal | 18.01.18 |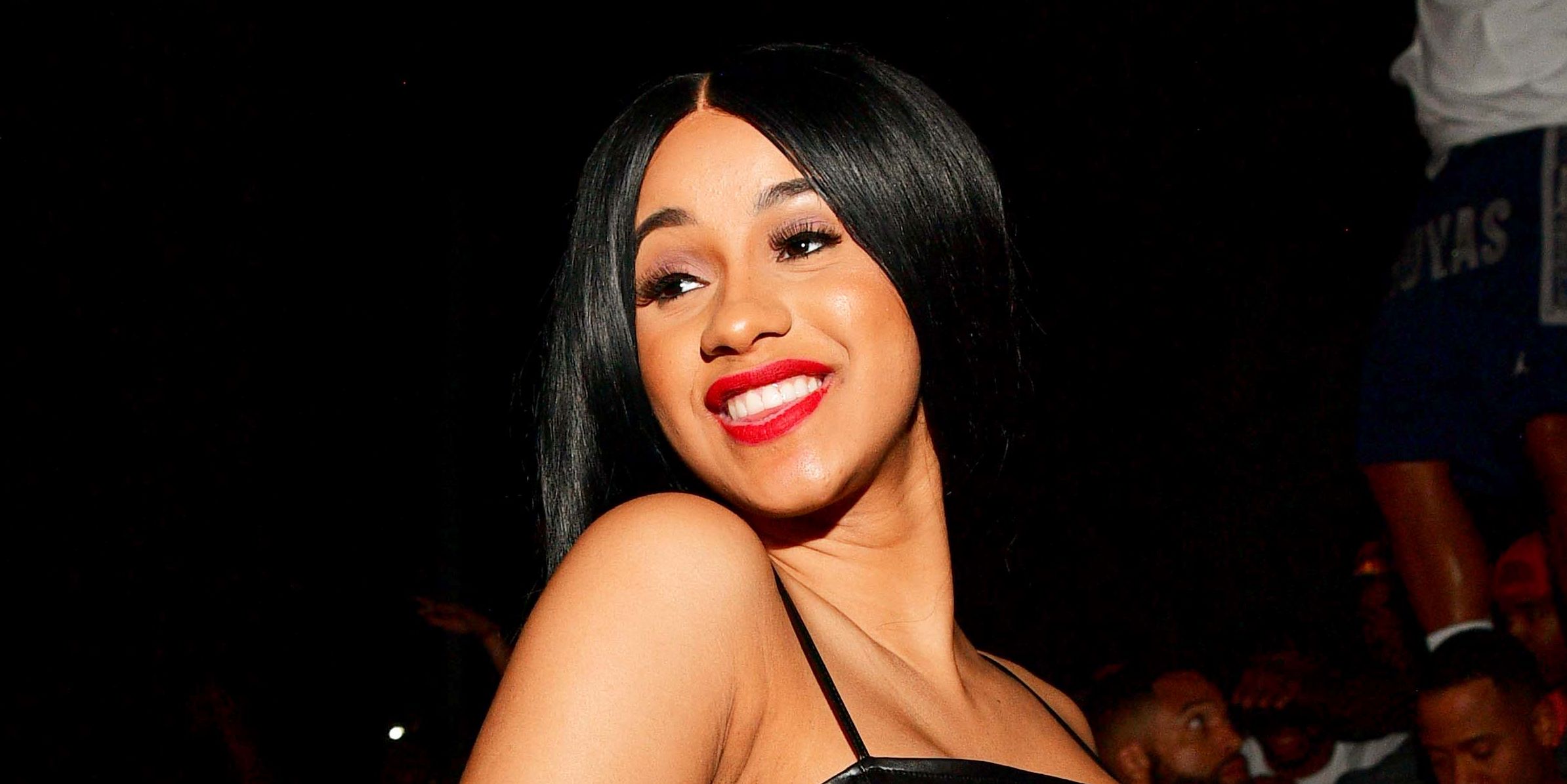 It looks like Cardi B is taking her talents to the big screen. According to TMZ, the "Bodak Yellow" rapper has signed her first movie deal.
Unfortunately there's no information about the role or movie Cardi will be acting in, but reports say she starts filming in March. With that said, it's unclear how much Cardi is getting paid, but sources say the Bronx rapper had to turn down other opportunities that month that would've made her between $100K-$200K. So if that's any indication, Cardi is probably getting hefty paycheck in order to not care about that couple hundred thousand just left on the table.
Cardi transitioning to the big screen shouldn't be much of a surprise to fans. The NYC spitter has exploded into a mainstream star this past year and is arguably the hottest thing in all of music. So you had to figure it was only a matter of time before she got her acting skills on and got a movie role.
This report comes in the midst of Cardi's historic run in the music scene as her latest feature on Bruno Mars' "Finesse" remix just matched a chart record that was last accomplished by the King of Pop himself, Michael Jackson. In case you missed it, it's only the second time in the Billboard's history that a single has gone from No. 35 all the way to No. 3; the other act to accomplish this was Michael Jackson with his 1991 hit "Black or White." Let's not forget that Cardi is also responseble for a couple other tracks in the top 10, including Migos' "Motorsports" & G-Eazy's "No Limit" to name a couple.
We'll continue to keep you posted on any details about Cardi's forthcoming movie role as it becomes available. What type of role do you hope to see Cardi in?
| | |
| --- | --- |
| I'M EVERY…ONE?: Rupaul Tells Oprah He Cannot Be Defined: "I'm Black, I'm White, I'm Male, I'm Female, I'm everything, And Nothing at All" | 17.01.18 |
Oprah and RuPaul, together again. Can I get an "Amen"? The two icons sat down together for an interview for the February issue of O Magazine. In keeping with the issue's theme of "What Defines You?" the Emmy and Critics Choice Award-winning Ru chatted with the Queen of All Media about "life, liberty and the pursuit of fabulous" and it's just as wonderful as you think a talk between Ru and Oprah would be.
Oprah confessed to Ru that she knew he was "my kind of human" when she first heard him utter his classic line "We're born naked and the rest is drag." When Oprah acknowledges that "Drag really applies to all of us. It's whatever we put on after we get out of the shower, right?" Ru answers "Absolutely," adding "If you have the power to control how people see and interpret you, why not use it?" Here are some additional highlights from the interview:
RuPaul on what defines him: At this moment? I'm everything and nothing at all. I'm black, I'm white, I'm male, female. To me, seeing all the facets of yourself is the next level of our evolution—understanding who we really are.

RuPaul on discovering drag: You know, I'm an opportunist and a show-off, so I knew show business would be my path. I didn't know how it would work, but I kept an open mind. Then I was in bands in Atlanta, and drag sort of happened to us. It was very different from the kind I do now—it was punk rock, with combat boots and smeared lipstick. But I knew I had power in drag because of the reaction I got from people.

RuPaul on the belief that we're all in drag, in some form or another: If you have the power to control how people see and interpret you, why not use it?

RuPaul on working on positivity: I work at it every day. All those inspirational things I say to contestants on the show, those pep talks, I'm actually saying them to myself. I also try to laugh as much as possible. There's a scene in The Witches of Eastwick where all three women start levitating because of laughter. That's the most powerful spell you can cast. The most difficult choice I make every day is to be engaged, choose love, and not succumb to darkness. Because it's always in my peripheral vision.

RuPaul on why drag is resonating so strongly at the moment: It shows people that everything's temporary. It's just clothes, paint, powder. Drag is like fame: It doesn't hide you. It reveals who you are. Drag can help you understand what you are, how amazing it is to have a human body, and what you can do with it.
Some video clips of Ru and Oprah's interview are also on Oprah's Super Soul Sunday page on YouTube, like this one, when Oprah tells Ru that she believes he doles out spiritual advice on Drag Race. He notes that "We set up the situation on this competition reality show where we challenged them [the contestants] to go beyond their own limited perception of themselves," adding, "The real challenge is for them to be willing to die and become reborn." Check it out below:
| | |
| --- | --- |
| PRAYERS UP: The Game's Father Passes Away At 65 Years Old | 17.01.18 |
The Game has always mentioned growing up in Compton throughout his career. He's also touched on his family life prior to having his own kids including his relationship with his father. Today, some unfortunate news has broke. The Game's father, George Taylor, has passed away.
The Game's father has died at the age of 65, according to TMZ's report. They say his father passed away unexpectedly in his sleep earlier this morning. The rapper's father was reportedly found unresponsive in his Apple Valley, CA home earlier today by a family member. His father's neighbor was told about his death by the family member and immediately called the police.
Around 8:30 this morning, the Fire Department arrived at his home and found that he was unresponsive. They brought his body to the hospital where he was confirmed to be dead. At this point, his death is being investigated at the coroner's office but the report says it doesn't look like there was any sort of foul play involved.
The Game has openly spoke on his father on numerous occasions but it seems as if their relationship was strained since he was young. George and Game have allegedly had an on and off again relationship throughout his adulthood but it's unsure where there relationship stood in recent times.
The Game has mentioned his dad in his music in the past, most recently on Blood Moon: Year Of The Wolf cut, "Bloody Moon."
We send our thoughts and prayers to The Game and his family during this time.