| | |
| --- | --- |
| HERE WE GO AGAIN: The Internet is Coming to "Cancel" Trina After She Says Protestors are "Animals" Who Need to Get Locked Up | 03.06.20 |
Lord, Khia is going to have a field day with this one. Trina is being dragged for referring to protestors as "animals" during her radio show with Trick Daddy.
Trina is on the wrong side of the protests, referring to the people fighting for basic human rights for people of color as "animals" on her radio show with Trick Daddy.
The Love & Hip Hop star has been on the airwaves for several months after announcing that she and her longtime collaborator Trick Daddy would be starting their own radio show. Well, it looks like a lot of people will stop supporting her after she made comments that did not sit well with Black Twitter or anybody that cares about the protests happening this week.
Discussing the current protests, Trina allegedly suggested that the curfews be started earlier in Atlanta so that stores owned by her friends could be protected. She also reportedly referred to the protestors as "animals." That statement got everybody up in arms.
"What trina said was indefensible. i'm not even gonna try to make sense of it, she can go," said a former fan. Others brought up the racist incident that she faced several months ago, being called the n-word by a white woman at a Walmart.
The infamous "Baddest Bitch" is facing tons of backlash on social media but, regardless, she does not appear to be bothered. She fired back with a couple messages of her own this morning.
"Some of y'all are plain fuckN ignorant and nothing nobody do will help period," she wrote on Twitter. "I'm at work and I'm muthafuckn ready." Take a look/listen at what she had to say followed by many of the reactions below. What are your thoughts on all of this?
Some of y'all are plain fuckN ignorant and nothing nobody do will help period.

— TRINA (@TRINArockstarr) June 3, 2020
I'm at work and I'm muthafuckn ready

— TRINA (@TRINArockstarr) June 3, 2020
what trina said was indefensible. i'm not even gonna try to make sense of it, she can go. pic.twitter.com/NiuJhylAe5

— loverboy (@svintky) June 3, 2020
Trina called people on the streets every night risking their bodies animals and said she isn't scared of the police when she gets pulled over because she has a license and registration. pic.twitter.com/aKBIGeGPdO

— Adedan Greezechukwu (@FreeGreeze) June 3, 2020
Trina: I have a valid drivers license, insurance, and registration!

Police: pic.twitter.com/vgxpkrW3Tq

— noir (@NoirVegeta) June 3, 2020
To refer to your own as "animals" is so despicable. Thank you for the memories, Trina, but good riddance to you and Black celebrities like you. Y'all are failing us.

— Michael Arceneaux (@youngsinick) June 3, 2020
Trina: "I have my license and registration! I know my rights"

The pol*ce: pic.twitter.com/QEhRlfFldW

— Daddy Bronxiana 🏳️‍🌈🦋 (@TarotByBronx) June 3, 2020
| | |
| --- | --- |
| KEKE FOR PRESIDENT: Keke Palmer Pleads With National Guardsman To Walk Alongside Protesters (VIDEO) | 03.06.20 |
"Once the looting starts the shooting starts? We have a president talking about the second amendment as a use for people to come out here to use firearms against the people who are suffering," Keke Palmer said as she was face-to-face with the soldier as other protesters surrounded him. "This is the message that we're seeing. I don't know if you're on social media because the news don't tell you everything, but you have to pay attention to what's going on. Or else, we have a president that's trying to incite a race war when the borders are closed."
"We can't leave. You have people in here that need your help," she added. "You, y'all stand together with the community, with society. To stop the governmental oppression. Period. We need you. So march with us. March beside us. You get your people. Y'all march beside us! March beside us! Let the revolution be televised! March beside us and show us that you're here for us." The soldier let her know that he would march with the group from one end of the street to the other, but because of his assignment to control the area, he couldn't go any further than that block. It wasn't enough for Keke and she let him know that.
While Keke Palmer wasn't satisfied with the soldier's answer, someone else asked him if he would at least take a knee, which he did. Some people criticized Keke for not understanding that even kneeling put the man's military career and life at risk, while others applauded her for being brave enough to challenge authority. Check it out below.
Been stannin KeKe before and will continue to do so. Sis said ion know…that ain't enough for me 🖤 https://t.co/gGX5tgBsPQ

— You're either the problem or the solution hoe (@blaqueroze91) June 3, 2020
KEKE FOR PRESIDENT. https://t.co/1MKEyqWXby

— Nick Jonas (@nickjonas) June 3, 2020
I ain't gone lie homie on the left was ready to march and he was obviously understanding everything that keke was preaching about. Only real outta the 3.✊🏽✊🏾✊🏿 https://t.co/JJ4FLW1r8v

— Shí🖤 (@okayshii) June 3, 2020
Keke not having it she said that ain't enough. " I have to hold my post and protect these businesses" https://t.co/JlXm1fMZfK

— Stella Thee Stallion✨ (@courtois63) June 3, 2020
I love @KekePalmer. She's out in the streets of LA talking with the National Guard. pic.twitter.com/7iZ2tvubXn

— Anthony Dominic (@alloveranthony) June 2, 2020
THIS IS MY FRIEND AND
TRUE QUEEN
KEKE PALMER

SHE HAS BEEN SOMEONE IVE LOVED, RESPECTED, AND ADMIRED

SINCE WE DID RAGS TOGETHER

SHE IS INSPIRATIONAL

SHE SPEAKS TRUTH

SHE DEMANDS MORE FROM THOSE WHO ARE MEANT TO PROTECT US

AMPLIFY STRONG BLACK VOICES RIGHT NOW pic.twitter.com/AMkHaj6p2b

— MAX (@MAXMusic) June 3, 2020
Keke Palmer has always been that bitch!!!! Since Akeelah and the Bee & I've been telling everyone that 🙌🏽

— Jesse Corona ™️ (@JesseCrown95) June 3, 2020
I don't think pleading w the military & police is going to be the strategy that leads to radical/revolutionary change, but I promise I won't be mad if Keke Palmer somehow pulled off the revolution by spitting strong pimp game to the police & having em switch sides.

— Burn. It. All. Down. (@_Trapitalism) June 3, 2020
| | |
| --- | --- |
| WE CAN'T MAKE THIS SH*T UP: Trump Turns T.I.'s "Whatever You Like" Into Anti-Joe Biden Ad | 27.05.20 |
A clip that surfaced online from Donald Trump's Snapchat where he uses T.I.'s classic track to slam Joe Biden.
The world of politics is in as much shambles as the rest of the world is due to the coronavirus. But even so, there's an election in the coming months and the campaigning doesn't stop until then. We all know that it's the showdown between Donald Trump and Joe Biden for the 2020 elections.
In the latest attempt to drag Biden in the election, an edited video emerged on Donald Trump's official Snapchat where he uses a classic T.I. record to attack Joe Biden. With an image of Joe Biden providing the visuals, Trump's social media team skewered the bars, "I want yo' body/ Need yo' body/ As long as you have me you won't need nobody" and interpreted it as "I don't want Joe Biden, need Joe Biden/ Long as you have me, you won't need Joe Biden."
T.I. has been extremely vocal over the past few years in his disdain for Trump's presidency. Surely, if Tip has seen this, he isn't happy. Back in 2017, T.I. published an open letter in the Rolling Stone calling out Donald Trump after he went into office.
The ad came days after the Trump campaign capitalized off of Joe Biden's interview with Charlamagne Tha God with merchandise that reads, #YouAintBlack.
We'll keep you posted if T.I. ultimately responds to Trump. Peep the clip below.
| | |
| --- | --- |
| A PANDEMIC SMACK DOWN?: Ari Fletcher & Alexis Skyy Allegedly Get Into Fight featuring Guns, Knives, & Someone Getting Snabbed | 27.05.20 |
There are rumors of a serious brawl that supposedly went down between Alexis Skyy and Ari Fletcher, and now the internet is demanding to see some footage.
Cucumber connoisseur Alexis Skyy and Ari Fletcher allegedly said the hell with social distancing and decided to have a bit of a smackdown. The alleged pandemic royal rumble was said to involve the use of a gun, knives, and allegedly someone getting stabbed. Twitter, while disgusted to learn about the rumored altercation between the two women, also wants to see the video evidence and is asking where the hell is it at?
Ari & Alexis Sky fighting???! I am shocked..I am appalled..I am looking for the video..👀 pic.twitter.com/h36U96DMyi

— Jade 🦋🥀 (@arianejxde) May 27, 2020
Both Alexis and Ari have yet to comment, so at this point this still mere speculation. Skyy's "beef" with Fletcher began after she had the audacity to say she paved the way for women like Ari after fans accused her of copying Ari. Skyy sounded off in a tweet:
"You b*tches .. are weird af I'm in my own lane I don't hate on no one all these trolls tagging me in sh*t saying I'm trying be like this person. Let me make something clear I love myself I'm beautiful inside and out! I been real humble. I paved the way for these b*tches."
Ari didn't take too kindly to Skyy's claim, and the rest is history. Well, until we see a video or both ladies confirm the pandemic fisticuffs, this all just hearsay right now. Until then, have a laugh or two at some of the reactions via Twitter below. Do you guys believe it went down between these two?
Me waking up and still not seeing the Alexis Sky and Ari fight video released pic.twitter.com/n2ziteCOwX

— ❤Follow your dreams❤ (@GoldenMind93) May 27, 2020
Ari and Alexis Sky got into scuffle tonight which involved a gun and knife apparently.

Me: Damn that's ghetto
Also me waiting to see it on video: pic.twitter.com/WpjgJyQBEl

— resmyhustle (@ResMyHustle) May 27, 2020
I'm about to go to bed and when I wake up at noon I better see that ari and alexis sky fight all over my tl pic.twitter.com/HbRO7EbhvX

— lil Intro Vert (@Robhimblindsis) May 27, 2020
That is so ghetto if Ari and Alexis sky really fought like u woulda think by now they'd settle the fued as grown women and jus talk it out maturely….

so who got the video? 😁✨ pic.twitter.com/pc9f3ZIg8H

— 𝕻𝖗𝖎𝖓𝖈𝖊𝖘𝖘 🧡 (@l8tley) May 27, 2020
🗣Oh cause I thought a bitch who have the video of Ari & Alexis Sky fight said something…👂🏾👂🏾
Cause I was gonna listen 👀🥴

— Destiny H. (@SaluteMeImDezi) May 27, 2020
People looking for the Alexis Sky and Ari fight video on twitter like pic.twitter.com/oHIjUR6gZc

— Shan (@shanuddin889) May 27, 2020
If Ari and Alexis Sky got into a fight, I hope Ari dragged her. If not she might as well go ahead and log off for me😂😂 Where the video at?? pic.twitter.com/QsozwdR9ag

— Jada (@mvk_j) May 27, 2020
So Ari and Alexis Sky fought? Somebody got stabbed? Somebody pulled a gun? Where is the visual representation of this shit actually happening!? 👀 pic.twitter.com/RCcyY6bnOC

— GOLD TOWN (@SirStephsAlot) May 27, 2020
Everyone keeps saying that Alexis Sky is a bird but Ari is the same bird! They both have children under the age of 2.. they both are fighting over "long nails, who gets paid the most at clubs, and who's the baddest IG chick." Boffum are birds!

— KingdomLady💪🏿 (@EboneyIsFit) May 27, 2020
Y'all: "Ari and Alexis Sky fought!"

Also y'all: "we ain't got the video tho lol" pic.twitter.com/unCt3uXILC

— dolltingss (@dolltingss) May 27, 2020
| | |
| --- | --- |
| IN CASE YOU MISSED IT: Azealia Banks Drags Nicki Minaj for Not Speaking Out About Doja Cat Racism Scandal – "You Just Jealous Of Cardi B" (VIDEO) | 26.05.20 |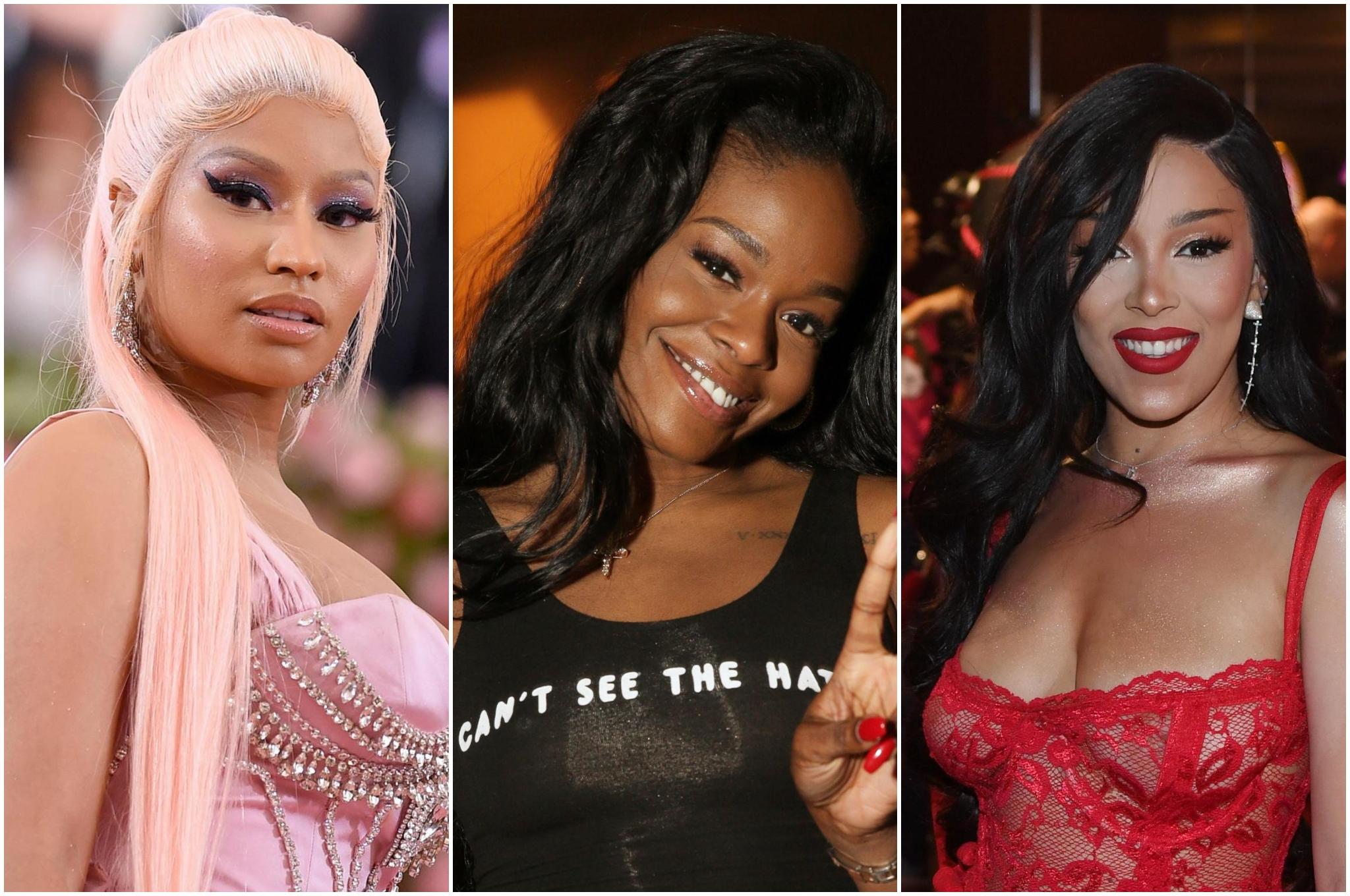 Azealia Banks is upset after Nicki Minaj ignored Doja Cat's recent racism controversy.
Whenever something pops off in the media about race, you better believe Azealia Banks is going to voice her opinion about it. This weekend, Doja Cat was revealed to have regularly frequented alt-right, incel-type chat rooms where she allegedly engaged in some pretty clear anti-Black conversations. The rapper, who has family from South Africa, has issued a poor apology for the videos before claiming that she was only there to "socialize." Unfortunately, that clarification was not enough for some of her fans, who decided to cancel the rapper on Twiter.
Azealia Banks is among those who want absolutely nothing to do with Doja Cat and she's also going after her "Say So" collaborator, Nicki Minaj, for remaining quiet on the issue.
"Another thing that I find fucking funny, is Nicki… for all the fucking mouth you have for Cardi B for talking shit about a black women, and now you quiet because you got your little number one with this white b*tch," said Azealia on Instagram, referring to Doja Cat as a "white b*tch."
"You a p*ssy ass b*tch. Fuck outta here. … You shoulda got right on that Queen Radio and you put that b*tch in the ground where she belongs. Put that b*tch down in the f*cking South African emerald mine where the fuck that white b*tch belongs. Now I'm looking back at it, you were just jealous of Cardi… She's got more swag than you. You made a whole radio show about how Cardi B is bad for black women."
In the same video, Azealia Banks also said she thinks Cardi B is trash (of course..a true hater can never hid their spots.) and claimed to have had sex with Dave Chappelle so, there's that. Along with bringing up the fact that The Shade Room is on Nicki Minaj's payroll. Take a look. What do you guys think?
Azealia Banks is back at it again at Nicki pic.twitter.com/mQJCsB0wkh

— Big Mama! Your Arm!! (@AshleyShyMiller) May 25, 2020
| | |
| --- | --- |
| WHY Y'ALL SO HARD HEADED?: 2 Chainz's Restaurant Closed For Violating COVID-19 Guidelines | 26.05.20 |
2 Chainz's Atlanta restaurant was shut down after a busy Memorial Day party was hosted this week.
Even though restaurants are allowed to be open in the state of Georgia, they must operate with social distancing measures put in place. Limited numbers of people are allowed to dine-in, with take-out orders and delivery still being advised to prevent the spread of the coronavirus.
2 Chainz came under fire when he initially announced that he would be re-opening his restaurants in Atlanta several weeks ago, deciding to wait until more businesses took charge before following through. Now, he's back in business but his doors are already being closed because of a busy party held during Memorial Day Weekend.
As reported by TMZ, Escobar Restaurant & Tapas was shut down by cops because of a loud, populous party this weekend.
Officers reportedly drove by on Monday night and "noticed that the location was rather loud, busy, and occupied to be operating as a restaurant at that time of night."
Throughout the evening, a long line of people formed outside of the restaurant and inside, people were sharing hookah, ordering bottle service, and failing to practice any sort of social distancing.
The police barged in and spoke to the manager before shutting them down for violating executive orders "regarding protocol issued due to COVID-19."
2 Chainz has not commented on the restaurant closing.
| | |
| --- | --- |
| SAY IT AIN'T SO: Twitter is Trying to Cancel Shaun King After Accusing Him of Hiding Funds | 26.05.20 |
Activist Shaun King is being accused of hiding funds he collected, being canceled on Twitter.
Shaun King is one of the most unapologetic activists in the world. He is loud in his effort to combat injustice, calling out white privilege and collecting funds for the families of people affected by police brutality, racist attacks, and more. Most recently, Shaun King was fighting for justice after the killing of Ahmaud Arbery, sharing his story on social media and urging people to stay woke. He also posted about George Floyd, the man that was killed by Minneapolis Police this week.
This week, a startling article was published via The Daily Beast, questioning where the money he raises actually goes. After people read through and did additional research, the supposed truth about King became public knowledge and, as a result, he is being canceled on Twitter.
Shaun King is running a long con & this is just the tip of the iceberg.

At the very least, he needs to:

1. Immediately & publicly release all former North Star staff from NDAs w/ no penalty.

2. Stop soliciting funds altogether, immediately.

[thread]https://t.co/hN4ZiNyJvT

— deray (@deray) May 26, 2020
People are beginning to share their own horror stories about the activist, calling him out and urging him to respond to this scandal.
As of now, King said that he would soon be addressing the article, noting that he was on the way to be with his mother, who just had emergency surgery.
"So much blatant misinformation," he wrote. "I'll reply when I can."
What do you think of this developing situation? Check out some of the tweets below.
Literally at the airport rushing to be with my mother, who is in the hospital in Atlanta, and just now seeing that I am trending, again, here on Twitter.

I'll reply when I can.

So much blatant misinformation.

Thank you for your prayers for her, and for me.

— Shaun King (@shaunking) May 26, 2020
I've called this out for YEARS & he blocked me because of it. @shaunking is a white man, pretending to be black that has scammed MILLIONS online from black people under the guise of assisting high-profile race cases.
I'm so confused how he has gotten away with this for so long. https://t.co/MKSaawj5F6

— Candace Owens (@RealCandaceO) May 26, 2020
How many times can Shaun King be exposed before people stop giving him money. Like what is the limit for y'all.

— K- #FreeThemAll4PublicHealth (@sheabutterfemme) May 26, 2020
Fam,

If *anything* ever happens to me, please keep Shaun King away from my family and me—especially my family.

— Terrell Jermaine Starr (@Russian_Starr) May 26, 2020
He blocked me after I questioned him years ago. He is clearly a charlatan. However, there are many taking the black community for a ride that are never cancelled.

When @rihanna honored him it was clear too many celebrities were too lazy to research. https://t.co/5ISelRNxVO

— Kimberly Klacik (@kimKBaltimore) May 26, 2020
Are people finally done with Shaun King? Like, how sketchy can someone be before they run out of social credit for bringing some instances of police brutality to public attention (at the cost of fucking with the lives of some uninvolved and misidentified people)?

— neontaster (@neontaster) May 26, 2020
Shaun King has a history of soliciting donations on projects. Most of them don't appear to actually happen & donors are left empty-handed. He also has a history of siccing mobs on innocent people he accuses of crimes. Yet, he is viewed as an authoritative figure on race relations pic.twitter.com/x1GprpFBKl

— Andy Ngô (@MrAndyNgo) May 26, 2020
Shaun King exposes drop every year like a DJ Khaled album and yet he's still here. Enough is enough.

— David Dennis Jr. (@DavidDTSS) May 26, 2020
| | |
| --- | --- |
| ISSA BOP OR ISSA FLOP?: Teyana Taylor Pays Homage To Michael & Janet Jackson In "Bare Wit Me" Video | 26.05.20 |
Teyana Taylor is officially in her roll out season for her forthcoming project "THE ALBUM," and she prepares for the album's release by sharing her latest single, "Bare Wit Me."
Petunia SZN is upon us. We expected Teyana Taylor to drop "Bare Wit Me" sooner than later after she previewed a look at the video on social media recently. The singer has been amping up for the release of her forthcoming project THE ALBUM. The record is a long time coming considering that it was way back in November that fans expected to receive it in December, but as many of these album releases go, there were delays afoot.
On Friday (May 22), Teyana not only shared her single "Bare Wit Me," but she also released the visual as well. The music video stars her husband Iman Shumpert as her love interest who she first shot then smothered to death while he was laying the hospital. The vintage feel of the video follows a gangster movie-like storyline, and of course, Teyana Taylor shows off her dance skills throughout. Throughtout the cut it appears she's giving an obvious nod to Michael Jackson. She shares the stage with four other dancers as they're all dressed in artwork-come-to- life garb that mirrors looks from the King of Pop. The look also pays homage to Janet Jackson who dressed in a similar vintage zoot suit for her music video to "Alright" from her 1989 album, Janet Jackson's Rhythm Nation 1814.
Quotable Lyrics
I been tellin' n*ggas lies (True)
Just split up all my time (Yeah)
With two or three guys (True)
'Cause I can't make up my mind, I know
I'm so indecisive (Yeah)
And I know that you don't like it (Ayy)
And I never let my guard down but you steady tryna wife it, oh no
| | |
| --- | --- |
| CONGRATS IN ORDER: Beyoncé Just Blessed Megan Thee Stallion with Her First #1 Record As "Savage" Tops the Billboard Hot 100 | 26.05.20 |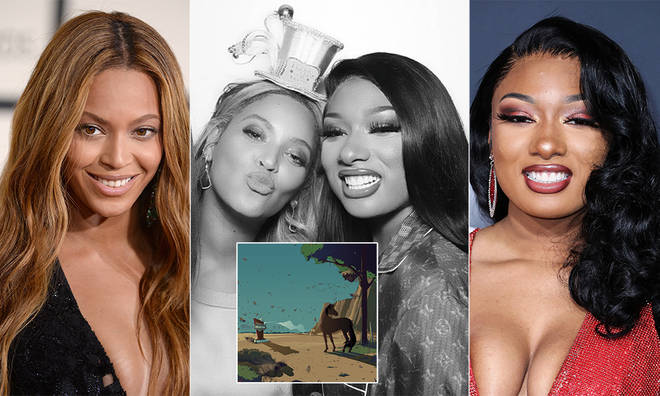 Ladies and gentlemen…The Beyoncé effect.
A couple weeks ago, it was a tight race for which song would top the Billboard Hot 100 chart. After their fans pulling out every trick in the book Doja Cat and Nicki Minaj's "Say So" ultimately triumphed over Megan Thee Stallion and Beyonce's "Savage" remix, which placed at No. 2. Now, though, after an extended holiday weekend, the new Hot 100 is out, and on the May 30-dated chart, "Savage" has at last climbed its way to No. 1.
.@theestallion's "Savage," featuring @Beyonce, officially hits No. 1 on this week's #Hot100 for the first time.

It earns Megan Thee Stallion her first career No. 1 and Beyonce her seventh solo.

— Billboard Charts (@billboardcharts) May 26, 2020
The #Hot100 top 10 (chart dated May 30, 2020) pic.twitter.com/ij1W73tAKI

— Billboard Charts (@billboardcharts) May 26, 2020
"Savage" is now Megan's first No. 1 song, and Beyonce's seventh chart-topper as a solo artist. This one represents a significant milestone for Beyonce: She now joins Mariah Carey as the only artists with solo No. 1 songs in the 2000s, 2010s, and 2020s. Additionally, if you count Beyonce's singles as part of Destiny's Child, she and Carey are now both the only artists with chart-topping songs in the '90s, '00s,' '10s, and '20s.
.@Beyonce joins @MariahCarey as the only artists with solo No. 1 hits on the #Hot100 in the 2000s, 2010s and 2020s.

— Billboard Charts (@billboardcharts) May 26, 2020
If you include @Beyonce's work with Destiny's Child, she also joins @MariahCarey as the only artists with No. 1 hits in the 1990s, 2000s, 2010s and 2020s.

— Billboard Charts (@billboardcharts) May 26, 2020
Megan shared an excited reaction to the news, writing on Instagram, "HOTTIES WE ARE NUMBER 1 ON THE HOT 100 FOR THEE FIRST TIME EVERRRR [fire emojis] WE F*CKING DID IT [crying emojis] thank you god [praying emojis] this is our first but it damn sure won't be our last ! I love y'all so much [blue heart emojis] HOUSTON WE GOT ONE."
It'll be interesting to watch if Thee Stallion can maintain this momentum with her next record. Prior to "Savage" none of her music was really sticking in the mainstream preventing her musical success from matching her online popularity. However, after a viral Tik Tok challenge taking the lead during quarantine and obviously the power of a Beyoncé co-sign, Megan finally has a huge hit under her belt. Congratulations to these two!
| | |
| --- | --- |
| FORGIVE OR FORGET HER?: Doja Cat Finally Addresses Anti-Black & Racist Scandal; Offers Apology to Fans Who She's Offended (WATCH) | 26.05.20 |
Doja Cat apologizes for a series of videos that allegedly showed her in racist chatrooms.
Doja Cat is on the heels of her first-ever #1 single with "Say So" but it apparently did not take long for her to get brutally canceled by the internet after a series of questionable personal videos, tweets, and recordings began to surface online.
Fans were appalled when they found multiple videos of Doja Cat on a video chatroom, allegedly speaking with racist alt-right white men and contributing to the rampant hared in the world. A familiar hashtag, #DojaCatIsOverParty, trended promptly after the topic was explored on Twitter and now, the recording artist is breaking her silence to address the accusations of anti-Black racism.
On Monday, Doja popped up on Instagram Live to talk about the scandal. "From me and the people I work with, like any business, like any conglomerate, there would be many people trying to protect what's going on and that's exactly what we were trying to do," she said in her video. "So I'm just gonna, one, debunk everything." Doja Cat had "bullet points" of topics she wanted to cover, including accusations of self-hate because, in one video, she spoke negatively about her 4C hair. "What I think the mistake that I made was saying it on a social platform, saying it out in public," said Doja. "Maybe being honest about how I feel about taking care of my hair was a bad idea."
She did recognize that her song, "Dindu Nuffin," was "the worst song in the entire world. "Dindu nuffin," or "didn't do nothing," is often used as a slur by alt-righters to describe black people who find themselves in trouble with the law. She also discusses the chatroom controversy and claims they were public spaces, but any racism would cause someone to quickly be banned. Check out clips of her conversation below. What's your take on this whole thing? Are you forgiving Doja or are you still attending that cancellation party?
| | |
| --- | --- |
| WHEW AUNT BECKY! THE PRIVILEGE! : Lori Loughlin & Her Husband To Serve Jail Time In College Admissions Scam…But Only 2 Months | 24.05.20 |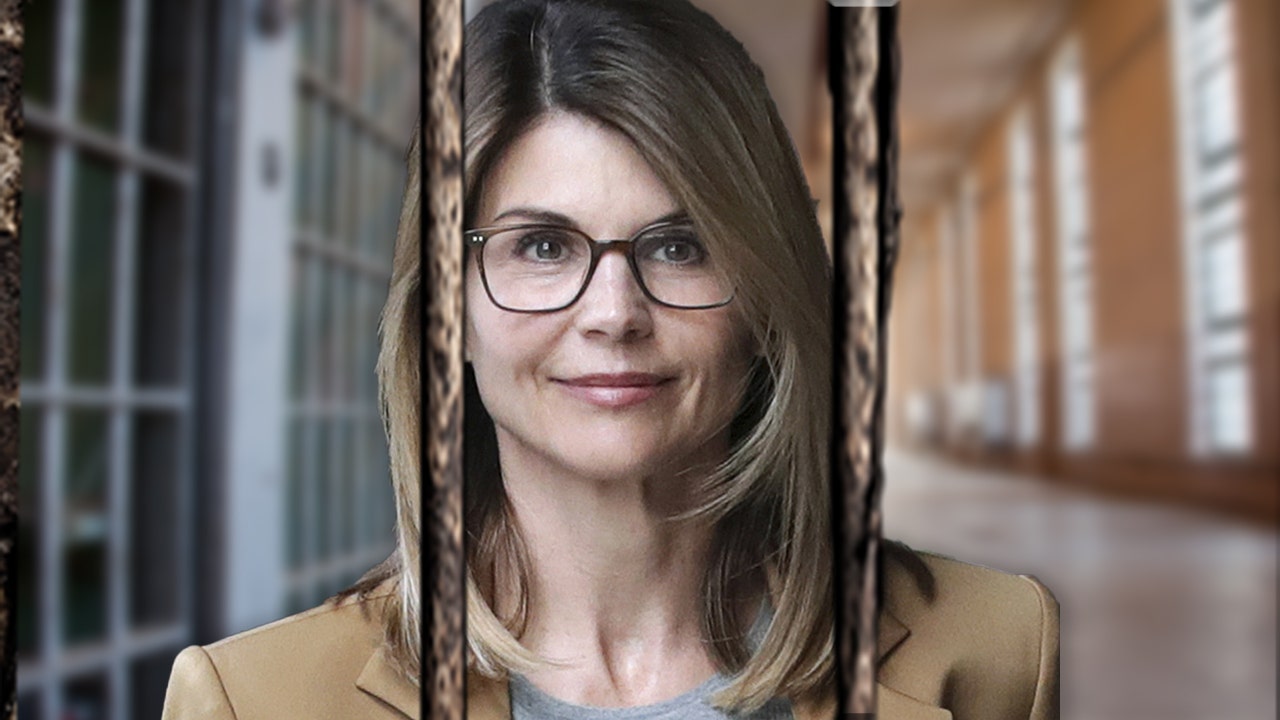 Girl, I've seen my people serve more time for driving on a suspended license.
Lori Loughlin and Mossimo Giannulli are set to appear in court via video call to propose the new plea deal. Lori Loughlin and husband Mossimo Giannulli have agreed to plead guilty and serve jail time for their participation in the college admissions scandal uncovered last year involving a number of other high-profile celebrities in a new plea deal.
The Full House star and her fashion designer husband Giannulli's new guilty plea is a reversal of their previous claims and comes after both denied any wrongdoing, with Loughlin even declaring she was confident she would not be sentenced last year and pleading not guilty. The actress previously faced up to 3 years in prison if she was found guilty.
In the new deal, which is still pending approval from a federal judge via video chat in Boston, the 55-year-old actress has agreed to serve two months in prison, and husband Giannulli has agreed to serve five months. They will plead guilty to conspiracy to commit wire and mail fraud, with Giannulli also agreeing to additional wire and mail fraud charges.
Additionally, the couple agreed to pay a total fine of $400,000 and perform community service.
In what former federal prosecutor Bradey Simon called a "clever move" by the pair's lawyers due to the ongoing COVID-19 pandemic, there is a chance that the couple could serve their sentence at home.
Felicity Huffman was sentenced to 2 weeks in prison last September for her role in the admissions scandal.
| | |
| --- | --- |
| AWW, WAIT A MINUTE!: Princess Love is Coming from Ray in Divorce; Wants Full Custody Of Kids & Child Support | 24.05.20 |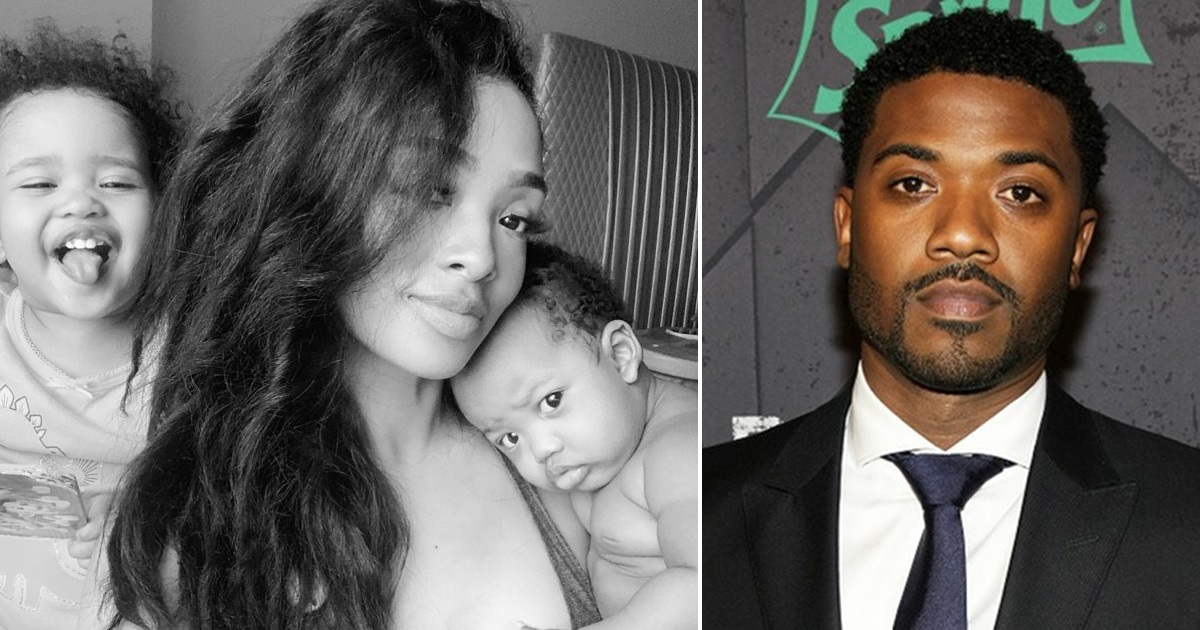 Princess Love filed for divorce from Ray J earlier this month, and now information about what she's requested has been shared.
While there are some fans who are still hoping that Ray J and his estranged wife Princess Love will somehow remedy their broken marriage, it looks as if divorce proceedings are moving forward. The dissolution of the reality stars' marriage began last year after Princess Love made claims that Ray J abandoned her and their children in Las Vegas. She also accused him of running around town with escorts—all allegations that Ray J denied. Princess Love recently filed for divorce, and according to Page Six, she's made a few requests.
Princess Love reportedly filed divorce paperwork on May 7 and has asked for full custody of their two children, two-year-old Melody and four-month-old Epik. She'd like for them to work out a visitation schedule for Ray to spend time with the kids and also would like the 39-year-old singer to pay child support. Princess has also asked that she not be required to pay him any support of any fashion.
Meanwhile, in a virtual press conference yesterday (May 21), Ray J shared an update on how things are going during the quarantine for him and his little ones. "I'm back with the kids right now so I'm just really excited about my daughter's birthday coming up this weekend," Ray J said. "Over these past few months, though, I've been at the studio locked in. I was at the studio right around when everything got locked down. Before I came home, I had to quarantine for 14 days. My wife has been supermom, and she wasn't having that so she just wanted to make sure that I was good. We're taking it one day at a time."
What do you guys think of all this? Would you like to see these two work things out if you had one wish?