| | |
| --- | --- |
| HERE FOR IT OR KEEP IT?: Eddie Murphy In Talks To Land $70M Netflix Stand Up Special | 21.07.19 |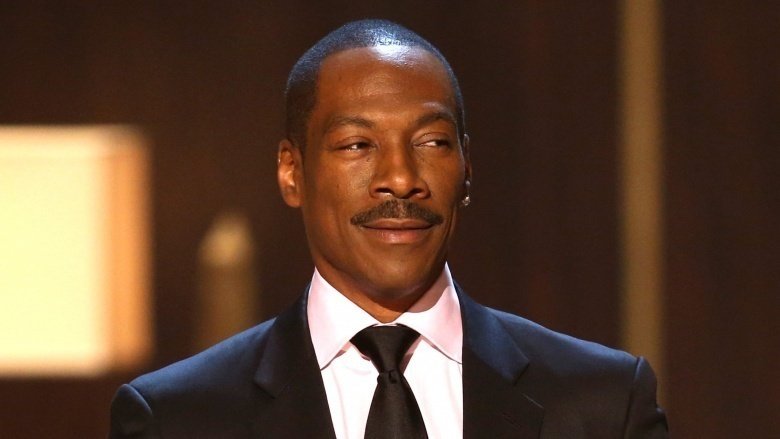 Eddie Murphy is making his way back to the stage.
While we wait for more details surrounding the second installment of Coming To America, the lead actor Eddie Murphy is reportedly working away at landing a lucrative Netflix deal that will give us some stand-up comedy skits. TMZ reports that the streaming service wants to give Eddie the platform to make his comeback and the alleged figure their hovering over is $70 million.
It's unknown just how many specials the streaming giant will want for Eddie, but it's not too wild of a number considering past payouts to beloved comedians. If you can remember, Dave Chappelle got $60 million for three stand-up specials while Chris Rock got $40 million for two specials.
Eddie was a guest on the new season of Comedians in Cars Getting Coffee where he talked to host Jerry Seinfeld about returning to the stage. "Imma do it again, I just have to…everything has to feel right," he says in the clip below. "I just have to get up there and start working out," he added, detailing how he'll have to hit up some comedy clubs to get back in the swing of things. 
Eddie's 1987 movie, Eddie Murphy: Raw is the #1 stand-up film of all time at the box office, pulling in $50.5 million. It's safe to say his return is over due. 
| | |
| --- | --- |
| BOY IF YOU DON'T GET!: Bow Wow Decided It Was Good Idea to Randomly Disrespect Ciara & Russell Wilson – "I Had That B*tch First!" (VIDEO) | 21.07.19 |
Bow Wow decided it'd be a good idea to add a rather extra ad-lib in during his song 'Like You.'
Shad Moss has had his fair share of high-profile relationships with industry sweethearts. After being engaged to two of his former lovers and failing to make it to the altar, the rapper now claims he will be single forever. However, apparently he's still a bit sour over one of his former lovers (that or just seeking some attention) as he decided to randomly diss Ciara during a performance on their collabo 'Like You,' over the weekend.
He appeared to have thrown shade at Ciara and her marriage to husband Russell Wilson. "I had this b**ch first!," Bow Wow yelled while on stage in the middle of the performance. For those unfamiliar, He dated Ciara when the two were much younger, long before she linked up with her NFL hubby.
Bow Wow's remark didn't sit well with some of his hip-hop peers. "Damn, Cuzz, just damn!" T.I. wrote in the comments section of the video.
Bow Wow's unnecessary cry for attention will likely go unheard as Ciara's in far too happy of a place to acknowledge such ignorance. Ciara is living her best life. She's met the man of her dreams in husband Russell Wilson, she has two beautiful children, she continues to tour the world performing to sold-out audiences… while Bow Wow is in random clubs searching for a moment as he desperately attempts to hold on to relevancy. What do you guys think?
| | |
| --- | --- |
| FACTS OR REACHING?: Master P Questions BET Awards Honoring Nipsey Hussle After His Death – "What About the Year Before?" | 20.07.19 |
He also wonders why people aren't paying attention to other hip hop leaders.
Master P has always described himself as a person who keeps it real, and he did just that when he recently spoke about his late friend, Nipsey Hussle. The No Limit Records CEO sat down with Rolling Out to discuss Nipsey receiving worldwide attention after his murder. According to P, Nipsey's new notoriety was confusing to him because the Victory Lap rapper should have received more recognition in life. 
"Me and Nipsey was tight, man," P said. "That was my little partner. I was showing him the game, showing him the ropes. I had a lot of respect for him, he had a lot of respect for me. I don't normally just hang out and go in the studio with just anybody. He was special. My thing was to the world: why make him special after he's gone? This man did so much while he was here, and nobody cared. His last album was two years ago [and it's] now like, the biggest record around the world now."
He also called out BET for their recent award show where they made Nipsey a central figure of the ceremony, including having a blue carpet. "BET gave him a Humanitarian Award and Male Artist of the Year," P continued. "I thought that was strange. What about the year before? That's the same album. Ain't nothin' changed. He ain't even get a chance to go on the main stage [the previous year]. He was on the pre-show. Him and YG. That's my dog so you know I know. We talked about this stuff. So, he really upset about that. You remember last year when he went to the BET Awards, he got into it with the security guards 'cause he act like he ain't know who he was."
'
"So, how do we get from there…now, if I would have did that, I wouldn't have even been invited to the awards the next year," P said, suggesting that if Nipsey was still alive, he possibly wouldn't have been invited to this year's ceremony. "Let's be honest. So, that's what I'm saying. You going with what's hot, the trending topics, instead of what's right. I mean, Nipsey's my dog, but Snoop [Dogg] has been doing stuff in those communities for at least 15 years. I've been in those same communities for over 21 years. Think about it. Me and YG mama been feeding the people at least five, six years. Why he didn't get no award?"
| | |
| --- | --- |
| FACTS OR REACHING?: Deb Antney Praises Nicki Minaj; Claims She Always Paid Homage to Other Female Rappers – "How Much Homage People Want Her to Pay?" | 20.07.19 |
She also says she thinks female artists of today are "ego-trippin'."
Many Growing Up Hip Hop Atlanta fans may have heard of Debra "Ms. Deb" Antney because of reality television, but she's been a formidable force in the music industry for quite some time. The Mizay Entertainment founder and CEO has handled clients including Gucci Mane, French Montana, Nicki Minaj, and her son, Waka Flocka. She's helped to shape the careers of some of our favorite top-selling artists, and in a recent interview with Street Certified Podcast, she shared her thoughts on the ongoing criticism of Nicki Minaj.
For years, people have pointed the finger at the Queen rapper with claims that she doesn't respect the female hip hop artists that have come before her. This has often caused quarrels for Minaj, but Ms. Deb claims that not only was Minaj one of the hardest working rappers she's ever dealt with, she always gave respect to women who helped pave the way.
"Nicki changed it for me for women," Deb said. "When I watched how hard that girl—that girl worked hard. I mean, we could have knock-down drag-outs, but when she went on that stage or she went on that interview, you would never know nothing was going on. She worked. She didn't allow nothing to stop her nor interfere with anything that she was doing. That's why with women…she made it hard for me now. She set that bar high. Regardless of what people say. People talk about, 'Oh, she so nasty, she so this.' But y'all think about [it], y'all ragged that girl. You ragged her. And she paid homage to a lot of people. I'm a lot of people, but I'm not a hater to women. That, I'm not, and I'm not gonna stand for that. Period. We do no hating, but she paid a lot of homage. How much homage people wanted her to pay? I don't know. But she did pay a lot of homage."
The rap beef between Minaj and Cardi B turned physical at a New York Fashion Week event, something that set Ms. Deb on edge. "Even for now, I hate the fact that they bring Nicki and Cardi together," Deb continued. "They're two different people. Nicki and Cardi are not the same artist. So for people to bring them two against each other, I think it's horrible. I was more angrier with Nicki for feeding in. You understand what I'm saying? You don't have a reason to feed in. That platform, that bar you set is so high. If anything, you uplift her. That's how this is supposed to be. I don't respect a female out there in hip hop right now, because I ain't seen one bring another one up."
"In my day, even though you had the Queen Latifahs and the MC Lytes and all of these women—they battled, but they all performed and supported," she added. "You can't even go to a concert with a bunch of women on the stage. It's not gonna happen 'cause the ego-trippin' and the way that they all are. They're just selfish as I don't know what, so right now I don't respect none of 'em because you not coming back and uplifting anybody else that was out there. People forget so quickly where they come from and what [they] did to get to where [they] are." Take a peek at the interview below:
| | |
| --- | --- |
| NOT SO FAST!: A$AP Rocky Prosecutors Reportedly Claim The White House Has Not Contacted Them | 20.07.19 |
They claim even if they did, there's nothing they would be able to do.
The #FreeASAPROCKY movement is in full effect but is the White House truly involved in aiding in the rapper's release? We previously reported that Kanye West and Kim Kardashian petitioned their Oval Office contacts to help get the ball rolling on freeing A$AP Rocky from the custody of Swedish officials. It's been two weeks since he was arrested on suspicion of assault, and President Trump tweeted that he's going to make some calls to help with the situation.
"Just spoke to @KanyeWest about his friend A$AP Rocky's incarceration," he wrote. "I will be calling the very talented Prime Minister of Sweden to see what we can do about helping A$AP Rocky. So many people would like to see this quickly resolved!"
Just spoke to @KanyeWest about his friend A$AP Rocky's incarceration. I will be calling the very talented Prime Minister of Sweden to see what we can do about helping A$AP Rocky. So many people would like to see this quickly resolved!

— Donald J. Trump (@realDonaldTrump) July 19, 2019
Kim took to her Twitter account to honor those who she claims have been working behind the scenes on Rocky's behalf. "Thank you @realDonaldTrump , @SecPompeo, Jared Kushner & everyone involved with the efforts to Free ASAP Rocky & his two friends," she said. "Your commitment to justice reform is so appreciated 🙏🏼🤞🏼."
Thank you @realDonaldTrump , @SecPompeo, Jared Kushner & everyone involved with the efforts to Free ASAP Rocky & his two friends. Your commitment to justice reform is so appreciated 🙏🏼🤞🏼 https://t.co/Ym1Rzo5Z6c

— Kim Kardashian West (@KimKardashian) July 18, 2019
However, the Swedish Prosecution Authority has issued a statement to Page Six saying that they've not received any contact from the President or any government official. "We have had no communication with the White House," they said, adding that even if someone had reached out to them, it is "not possible for the U.S. President to have any influence on the Swedish legal procedure."
According to Page Six, four U.S. representatives shared in a joint statement that they have contacted the Swedish government. The Swedish Prosecution Authority may not have been directly involved in that correspondence, but there reportedly have been efforts by the United States government to bring Rocky home as soon as possible.
| | |
| --- | --- |
| I BELIEVE I CAN LIE: R. Kelly's Former Employee Pleads Not Guilty To Conspiracy Charges | 20.07.19 |
He was released on bond.
A little over a week ago, R. Kelly was taken into custody on 13 new federal charges, however, he isn't the only person facing a lengthy prison sentence this time around. Two men who previously worked for Kelly, employee Milton "June" Brown and former business manager Derrel McDavid, were also recently arrested.
Kelly faces a slew of charges associated with child pornography and intimidation of witnesses related to his 2008 case. Both Brown and McDavid have been charged with conspiracy to receive child pornography, while McDavid has another of conspiracy to obstruct justice. There are reports that detectives have discovered nearly two dozen videotapes that show Kelly engaging in sexual acts with minors.
Brown, who reportedly worked for Kelly for two decades between 1997 to 2018, had a court appearance on Friday where he entered a not guilty plea. According to the Chicago Sun-Times, Brown was released on bond and if he is convicted in his forthcoming trial, he faces up to 20 years in prison. Meanwhile, McDavid was granted a $500K bond last week and was released, as well. Kelly has also pleaded not guilty but was denied bond earlier this week in Illinois. His next court date for that case isn't until September. Yet, Kelly faces charges in New York and will be transferred there to make his August 2 court appearance.
| | |
| --- | --- |
| MEET ME AT THE ALTAR…IT'S GOING DOWN: Yung Joc Is Open To Televising His Wedding But Doesn't Want Money For It | 20.07.19 |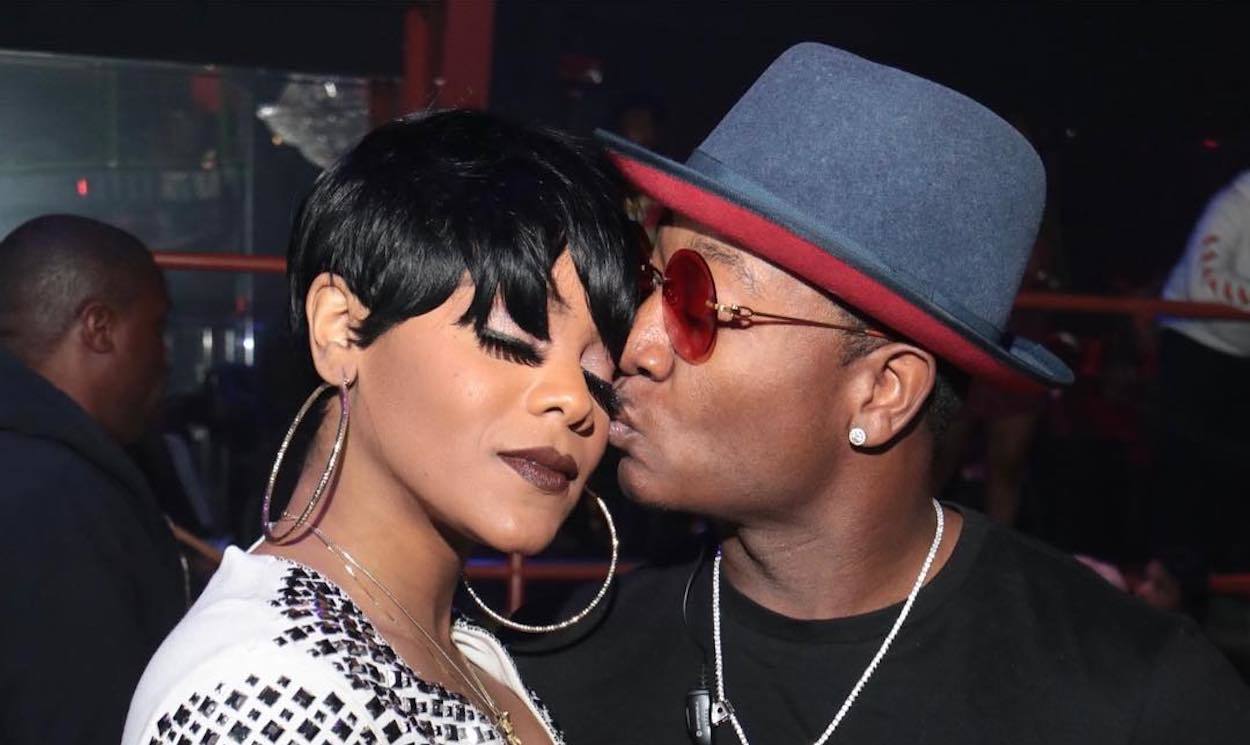 It's going down.
After years of relationship drama, some of which has unfolded on-screen for reality television viewers, Yung Joc is getting married. Earlier this week, Love & Hip Hop Atlanta fans watched as the Georgia rapper dropped to one knee and proposed to his longtime girlfriend, attorney Kendra Robinson. Considering his sordid romantic relationships with LHHA castmates Karlie Redd and Kadiyah Lewis, it was surprising to find out that Joc and Kendra have been together for years. However, they battled through the reality TV drama and have been able to make their partnership work.
TMZ claims that they've spoken with the newly engaged rapper and he's stated that being with a woman such as Kendra has caused him to change his creeping, cheating ways. According to the outlet, Joc said that he also wants to be an inspiration to other men out there that they, too, can find themselves a good woman once they buckle down. 
Whenever there's a reality TV wedding on the horizon, VH1 loves to swoop in and capitalize on it if they can. There haven't been any formal announcements of Joc and Kendra receiving their own wedding spin-off special or series, but Joc isn't opposed to the idea. He said that he would love to do something of the sort if he got the opportunity, however, he noted that he wouldn't want to take any money for it. The rapper just wants the public to know that it's possible for everyone to change their past behaviors and develop new reputations. Would you tune in and watch Joc and Kendra jump the broom?
| | |
| --- | --- |
| ISSA BOP OR ISSA FLOP?: Iggy Azalea & Kash Doll Put The Money (and the Twerking) First in New Video – "F*ck it Up" (WATCH) | 20.07.19 |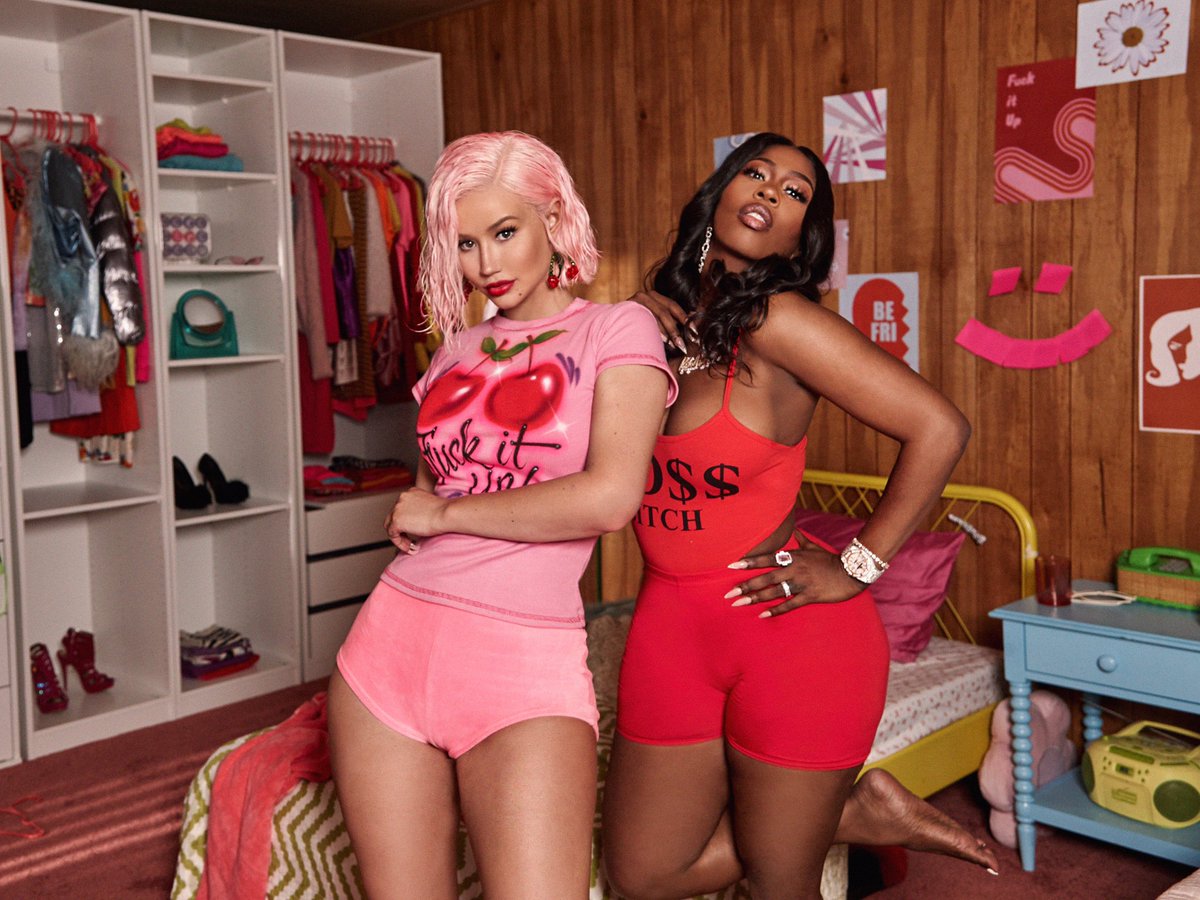 Iggy Azalea & Kash Doll put money over "nut."
Last night, Iggy Azalea dropped off In My Defense, her first full-length album since procuring her own masters. And while some will likely balk at the idea of diving into an Iggy album, her fans have already started heralding it as her strongest thus far. A quick brose reveals a fair share of bangers, many of which revisit Iggy's favored themes of "cash" and "ass." On that note comes "Fu*k It Up," a Kash Doll assisted banger produced by JWhite Did It. Minimalism comes to mind where the beat is concerned, with a slinking bassline and steady percussion to keep it going. 
As expected, Azalea's sharp ear for hooks comes through, as she declares that getting money is superior to "busting a nut." A difficult hypothesis to judge, and likely one that's largely situational. After all, can one be happy having one without the other? Regardless, the Hot Girl Summer sentiment stands on its own, and both parties do their part in delivering confident seduction and empowering entrepreneurial insight.
As many have gathered by now, Iggy never disappoints when it comes to a visual, so even if you're not a fan of the song, at least take a peek at the video where Azalea and Kashdoll put their own spin on the 90's movie 'Romy & Michelle's Class Reunion.' Check out the video below and let us know what you think. ISSA BOP OR ISSA FLOP?
| | |
| --- | --- |
| WELL THAT WAS AWKWARD: XXXTentacion's Fans & Peers Trash Comedian For Tasteless Joke About His Murder | 20.07.19 |
Comedian Dina Hashem made a joke about XXXTentacion's murder and his fans think she took it too far.
It's been over a year since XXXTentacion passed away but many still believe it's "too soon" to be joking about the late 20-year-old. His death was truly tragic for many people, including his family, his friends, his peers and his millions of fans. The man was on the verge of a musical revolution, crafting some of the most emotional songs of the last few years and marketing them perfectly for a youth that needed to unwind through him. He was murdered after visiting a motorsports store to check out a new bike, carrying around a hefty sum of cash in a Louis Vuitton bag. When he tried leaving his parking spot, he was blocked by four men who pulled out a gun, shot him and stole the money. Minutes later, X was pronounced dead. Today, he posthumously released a new song called "Royalty," which features Stefflon Don, Vybz Kartel and Ky-Mani Marley. During a recent comedy show, Dina Hashem decided that enough time had passed for her to make a joke out of X's death and it's not blowing over well with fans.
The clip was posted on Comedy Central's social pages where Ski Mask the Slump God commented on the distasteful humour. "Is anyone still mourning XXXTentacion?" asked Hashem in the video, feeling out the crowd. After explaining who he is, she told the crowd about his murder and how cold-hearted it was. Then, she made light of the situation. "He was shot, he was on his way to buy a car with $50K in cash and somebody shot him and took the money," she said. "Which is very tragic but I think also it would be a very good Venmo commercial. That's the first thing I thought when I heard that."
Ski Mask roasted the comedian by saying she's shaped "like a highlighter" while DJ Scheme and more of his peers defended him on Twitter. What do you think of this situation? Is the backlash deserved?
Y'all Take A Look At This Clown https://t.co/mdJid152Cj

— Sir Ski Mask (@THESLUMPGOD) July 19, 2019
This woman deserves whatever happens to her after this https://t.co/Cb5gA8r7RK

— adam22 (@adam22) July 19, 2019
— ☠️ (@icryduringsecks) July 19, 2019
Them people laughing in the crowd had to be paid actors

— OKC 2033 NBA CHAMPS (@larryvslarry) July 19, 2019
Bro. Is this supposed to be funny? Are you sure it's comedy central?

— CediCenter 🥴 (@CediCenter2) July 19, 2019
| | |
| --- | --- |
| DON'T COME FOR AUNTIE MARY!: Mary J Blige Claps Back At Fan Who Yells At Her To "Shut The F*ck Up!" (VIDEO) | 20.07.19 |
Mary showed one fan what's up when he rudely interrupted her to tell her to "shut the f*ck up."
As a celebrity, you have to deal with constantly being under the watchful eye of your fans (as well as those who aren't really your fans but still watch your every move and give their two cents). And in a day and age where modes of communication are more accessible than ever before, and you have the ability to hide behind your screen, it seems as though everyone and their mama always has something to say. For celebrities especially, they often get dehumanized, when people forget that they are people too, and decide to question everything they do, or think that just because they know their personal lives, they can suss out their every intention. While some are able to sit back and take the criticism with grace, more often than not in the outspoken hip hop community, if you step out of line, you can expect to get an age-old clap back. This was the case with Mary J Blige when she appeared on stage this Thursday for her Nas accompanied "Royalty Tour" in Nashville.
The 48-year-old hip hop and soul icon was right in the middle of delivering a heartfelt speech to the audience about keeping your head up when dealing with haters and negativity, when someone offstage very rudely cut her off to yell out to her to "shut the f*ckk up." Blige held her composure as she continued her speech, but at one point brought it up again when she said in a very strong voice, "and for the person that's been in here all night saying Mary shut the f–k up, YOU shut the f–k up." The crowd burst into applause and cheers, letting Mary know they have her back. 
| | |
| --- | --- |
| SISTER SISTER: Aoki Simmons Defends Her Sister Ming From Swae Lee's "Girlfriend" – "Get Some Self-Respect" | 19.07.19 |
Aoki Lee Simmons does not play when it comes to her sister.
Swae Lee's on and off girlfriend was probably not expecting to get the heat she was trying to dish out to Ming Lee Simmons. After Ming posted an image of her and Swae on her Instagram story, Marliesia Ortiz jumped on social media to slam Ming Lee with a photo of a text message exchange with Swae where he claimed the image was old. 
"Imma leave that at this, but let her know she's welcome to join us … I mean she bigger than both of us but we can work it out," she wrote in her Instagram story, adding in a message to Swae: "Mad weird. Like did her mother raise her to be a side butch or she wanna smack on this p***y too lmk," she added. 
Ming Lee's sister, Aoki, wasn't for the public bashing of her sister so she stepped into The Shade Room with some vicious words for Marliesia. "Oh dear @marlie … I don't even know what to say to you. I'm going to try and speak really clearly to you since I know education and books are a mystery to you and complicated words might be a handful. Ming is NOT the one, and neither is my mother," Aoki wrote. "This is embarrassing, we are laughing at you in Paris (and no MAN had to take Ming to Paris or anyplace for the first time). I'm sorry you can't keep your man faithful but that has nothing to do with my sister. Keep her name out of your fake plastic face. Run along now, I was nice you don't want to hear from mama."
It didn't stop there though. Marliesia responded by detailing how she "said what she said," sparking Aoki to hit her with another long message about how Swae only considers her feelings "15% percent of the time."
"You have no respect, no career, what are you proud of in life?" Aoki added. "Go get some clothes, get a job, and go get some self-respect."
| | |
| --- | --- |
| WHEW, CHILE…THE GHETTO!: Blac Chyna's Mom Puts Wendy Williams' & Her Coke Habit on Blast – "I'ma Knock Her Face Off" (VIDEO) | 19.07.19 |
Wendy Williams is close friends with Blac Chyna, who is having some crazy drama with her mother.
The fact that Blac Chyna has a mother who goes by Tokyo Toni still amazes me but that's not the point of this story. If you've been following any developments regarding the former adult dancer, you know that Blac Chyna hasn't exactly been getting along with her mother. They had a brief moment of serenity when Chyna and Toni met up to finally speak about important issues to them, repairing their relationship after Chyna's appearance on the Wendy Williams Show. The bandaid that they temporarily placed over their scarred wounds started to peel off though and now, there's a full-on feud between Chyna and her mom again. This time, Wendy Williams is actually being brought into the drama.
As if she hasn't had a rough enough year with her divorce, Wendy is now being exposed after leaving the sober living facility earlier this year with Tokyo Toni threatening to leak the truth about everybody's favourite talk show host. During a live-stream with her fans, Tokyo Toni reportedly put Wendy on blast, telling her that when she sees her, it's on sight. "Let me check Wendy Williams' motherfucking ass bitch. Wendy, I'ma tell you this. Don't mention my motherfucking name again, or I'm gonna talk about your shit," warned Chyna's mom. 
She continued by spewing some straight-up threats, hollering, "Wendy is so gone, that when I see her, I'ma knock her face off. When I see you bitch I'm gonna get a charge. I'ma bust your ass. You said I cried? When I walked in, you was sniffing coke. 'Heyyy, ohhh' Eyes was big. You hugged me because I ain't no sucker."
Oh man… Alrighty then. So now Wendy is part of the Chyna vs. Toni feud. Who do you have winning this?