| | |
| --- | --- |
| SAD TIMES: Rapper Juice WRLD Passes Away At Just 21 Years Old Following Seizure in Airport | 08.12.19 |
Hip-hop loses another gifted young artist
It is a sad day for hip-hop culture and for those who were close to Jarad Anthony Higgins. Better known as Juice WRLD, young Higgins passed away this morning (December 8). According to TMZ, Juice WRLD was on a flight from California to Chicago, which landed early Sunday morning. When he landed, reports claim that he began to have a seizure while walking through the Midway airport in Chicago. Witnesses claim blood was coming from his mouth when paramedics arrived soon after. Juice WRLD was conscious on the way to the hospital, but he passed away shortly after. The cause of death is unclear at this time. Juice WRLD just turned 21 last week. 
Juice WRLD rose to fame off the strength of his single "Lucid Dreams" and cultivated a massive following. He then found success with the remix to "All Girls Are the Same" with Lil Yachty, and turned that into a lucrative record deal with Interscope Records. Juice WRLD, known for what many describe as "emo rap," was never shy about sharing his deepest musings on his records. He released his final album, Death Race for Love, earlier this year. Juice WRLD's stage name was reportedly inspired by Tupac Shakur's performance in the 1992 film Juice.
We at itsKenBarbie.com are sending blessings and condolences out to his family and friends. 
| | |
| --- | --- |
| IS LITTLE SALLY WALKER IN THE BELLY?: Iggy Azalea Allegedly Six Months Pregnant & Engaged to Playboi Carti | 08.12.19 |
Is Iggy Azalea baking a fancy lil' bun in the oven?
Iggy Azalea and Playboi Carti have been dating for some time now and according to reports they may be taking their relationship a huge step further. According to the good folks over at Hollywood Unlocked, the Australian rapper and boyfriend Playboi Carti are reportedly expecting a baby together. The outlet claims to exclusively report that Iggy is six months pregnant with their child.
Sources close to the couple apparently shared the news with the site, but details are still scarce. It is also unclear if they are expecting a boy or girl, or when they plan to reveal the news to their fans.
Iggy and Carti previously sparked engagement rumors over the summer when she was spotted wearing a huge ring during an appearance on "The X Change Rate." When asked by the host if she was single, Iggy showed off the ring, which was on her left hand, and said, "No, I'm not. I'm not." There was no confirmation of their engagement.
The couple met in 2018. Would you be excited to see these to bring the newest hip hop baby into the world?
| | |
| --- | --- |
| I KNOW YOU LYING: Apryl Jones Accused of Cheating on Lil Fizz Already After Being Spotted Boo'ed Up with Rapper FBG Baby Goat | 08.12.19 |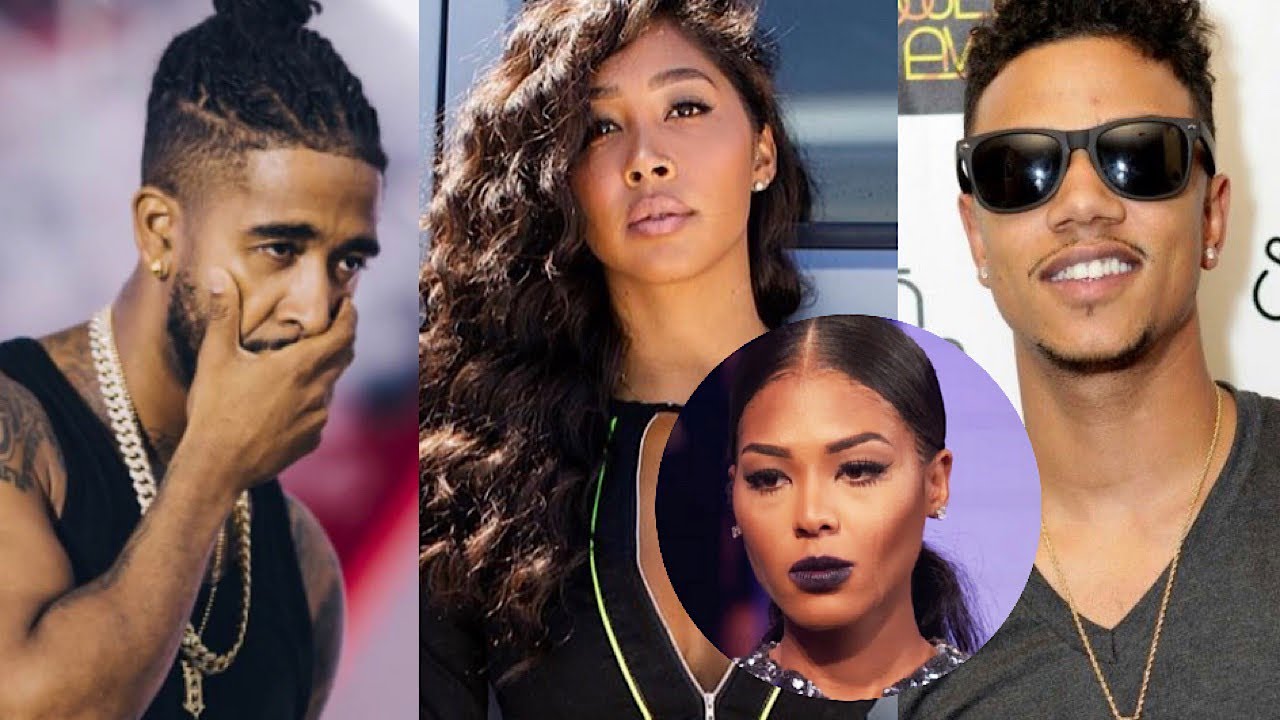 Apryl Jones just may be bump bump bump'ing with every body.
The amount of attention put on Apryl Jones and Lil Fizz has been out of control and it's all thanks to their roles on Love & Hip Hop: Hollywood. While Omarion – Apryl's ex and Fizz's B2K bandmember – has made it clear that he feels "no ways" about their relationship (despite making a master chest move by deciding to tour without his B2K members), everyone else seems to be on the opposite side of the spectrum. Over the weekend, we posted about comedian Luenell and her reaction to Apryl and Lil Fizz. "In real life that sh*t is out of order and Lil Fizz needs his ass whopped and the bit*h too," she said. Well, apparently Apryl might just be getting her ass tapped and it's not just by Fizz.
Apryl's name has been all over the internet this morning after reports surfaced suggesting that she's already cheating on Fizz with Rapper FBG Baby Goat… Yes, you read that right, a baby goat. The rapper is said to be apart of the 'Freebandz' gang and someone was able to capture a picture of the two cuddled up at a night club along with some video footage of them looking rather cozy as well.
Apryl Jones has yet to respond to the rumors, but she usually makes up good excuses and is thinking of one right now most likely. The pictures are damning though and hard to deny, so this could be another drama filled situation to add to the already messy sister-brother-wives plot.
The baby goat however has decided to speak out on the chatter, not necessarily denying it either. He took to his Instagram page demanding the blogs "keep his name out of it," before advising that these men need to "keep their girls on a leash," which could mean that Apryl certainly did try something with him. Only time well tell. Peep the receipts below. What are your thoughts? Did Fizz really just risk it all just to get played? Omarion is somewhere pop locking and cackling.
| | |
| --- | --- |
| DESPITE WHAT "THEY" SAID: Will & Jaden Smith Did Not Die in Fatal Car Crash As Viral Article Suggests | 08.12.19 |
Will and Jaden are fine and still getting jiggy with it.
Hopefully you did not have to encounter a fake article this weekend on your Facebook feed that claimed Will Smith and Jaden Smith died in a car crash. While a quick scan of the article would have convinced you that this was merely hoax, this headline would be jarring nonetheless. 
The article alleged that Will Smith and his youngest son perished by colliding with a truck. The header for the article had a CNN logo in the bottom corner of a photo of Will and Jaden with "R.I.P." callously written across. A look at the link would have confirmed that clicking on the link would not redirect you to CNN's website though. The fraudsters were so committed to their cause that they even made a fake CNN video report, which supposedly transitioned into adult content once the "shocking deaths" of the famous father and son were covered. 
these people made a fake article saying will smith and jaden were dead 🤦🏾‍♀️ I hate fb bruh

— lexis🥶 (@IAint_Shxt) December 7, 2019
The intention of the hoax seemed to be to bait viewers into reading the article, which would feature links that redirect them to malicious web pages. Given this, it's recommended that you fight off any curiosity you may have to visit this webpage to see how the hoax was packaged. We could be satisfied with the knowledge that Will and Jaden Smith are perfectly fine and learn from this situation that we need to be vigilant about the things we encounter online. Read carefully, and don't impulsively react and share posts! 
| | |
| --- | --- |
| IN CASE YOU MISSED IT: DaBaby & Jennifer Lopez Take Over SNL & Absolutely Kill It! (WATCH) | 08.12.19 |
Jenny from the Block teamed up with Mr Kirk for good ol' Saturday night.
Saturday night, DaBaby made his Saturday Night Live debut as he appeared as the show's musical guest in its most recent iteration.
He appeared to deliver on performances of his "BOP" and "SUGE" tracks,taking a similar setting from the music video for the former as he doubled down and brought out the Jabbawockeez dance crew for assistance on both cuts. The appearance knockdown another milestone for the Charlotte native, who has definitely experienced the breakout year that dreams are made of.
Elsewhere, Jennifer Lopez took on the role of host this time around, reflecting on her memorable year in her opening monologue, performing alongside the Radio City Rockettes, and even reviving her iconic green Versace dress during the routine.
"Seriously, what I really want to say to everyone watching out there is… the best is yet to come," Lopez said. "People try to write you off, it's all BS. None of us have a shelf life. Look at me! They tried to count me out so many times. But I'm still here," she added. "I'm like a little roach, you think I'm gone for good, maybe you haven't seen me in a few months but then you go and get a glass of water in the middle of the night and boom! I got an album."
| | |
| --- | --- |
| LEAVE MICHELLE ALONE: Michelle Williams Struggles With Destiny's Child Criticisms & Not Being A "Favorite" – "Apparently I Don't Have the Most Commercially Appealing Voice" | 08.12.19 |
Social media can be a cruel place.
She may have not been one of the original members of Destiny's Child, but Michelle Williams played a large part in their success. The trio rounded out their group with Michelle when she was added to Destiny's Child in 2000 and she remained a core figure until they disbanded in 2006. However, Michelle recognizes some don't celebrate her as much as her fellow members Beyoncé and Kelly Rowland and mentioned such during her stint on The Masked Singer.
Here's a spoiler alert: Michelle was recently revealed to be the "Butterfly" on the show. Before she was unveiled, she was applauded by the panel of esteemed judges and the praise was overwhelming for her. While still wearing her mask, Michelle shared that their words have helped her realize that she has a gift deserving to be shared.
She also added, "Sometimes social media… it's bad when you read the comments. I like engaging with people on social media. I don't want to not talk to the people that are being gracious all because there are some mean ones out there. But sometimes before you get to the nice ones you have to get through a couple mean ones."
"Apparently I don't have the most commercially appealing voice or whatever," she continued. "People have their favorites, but vocally I was not a favorite in the group, and that stuck with me." She also told the folks over at Yahoo Entertainment: " I come into a group that already existed, it's not like I'm a founding member, so it's kind of like I've already got an 'X' on my back. That insecurity started 20 years ago, if I'm being honest. And it just builds and builds because I feel like, I'm never going to be able to please anybody. Until you can get to a place where you're like, 'The people that are for me are for me, they buy my music, they support the shows that I do,' it might take you a while to get to that point."
Watch Michelle's exit interview and highlights from her appearance on The Masked Singer below. Why do you think folks give Michelle such a hard time?
| | |
| --- | --- |
| HERE FOR IT OR KEEP IT?: Rumors Are Swirling that Beyoncé is Allegedly Planning a Vegas Residency in 2020 & The Internet is Already Losing it | 07.12.19 |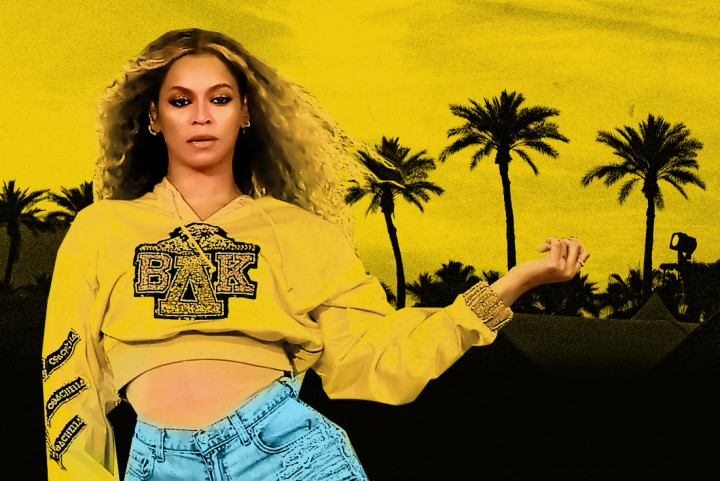 Is Beyoncé about to get in "formation" permanently on the Strip?
According to the good folks over at LoveBScott, The Queen Bey is reportedly planning to return to Las Vegas in 2020 for a new residency. An official announcement is expected in the first half of the year, but according to the report, the residency will "make Beyoncé the highest-paid entertainer in the city."
This won't be Bey's first Vegas residency. In 2009, she performed a series of shows at Encore Theater at Wynn Las Vegas and released a live album, I Am… Yours: An Intimate Performance at Wynn Las Vegas, featuring recordings from the Vegas stint.
Fans are having a hard time believing that the "Lemonade" singer would agree to a Vegas residency before dropping another album and doing another world tour. One fan tweeted, "He can miss me with that fabricated story. If Beyoncé wanted to do a Vegas residency, it would have happened back in the I am Sasha fierce era, when she was approached for it. Certainly not now, she's enjoying her stadium status."
However, other fans argued that she is a mother-of-three and would be able to enjoy stability in her family if she does agree to a Vegas residency. "She's a mother of 3, she's nearly her 40's… the most logical thing for her and her family is to still perform every day but also taking care of her kids and her body," one fan said.
However you may look at it, Beyoncé won't be the only megastar on the Strip. Janet Jackson, Lady Gaga, Mariah Carey, Shania Twain, and Gwen Stefani all currently have residencies in Vegas so she's certainly in good company. What do you guys think? Would you be here for Bey setting up shop in Vegas? Do you believe it? Check out some of the reactions below:
If Beyoncé announces a Vegas residency…y'all will be there.

If Beyoncé announces another tour…y'all will be there.

What have we learned today? Regardless, YALL will be there. pic.twitter.com/fwiM7tU7gi

— Howie (@whal510) December 7, 2019
I called this shit out in 2014-2015, Beyoncé will soon do a residency and a fan dead came out to me and said "Beyoncé would NEVER, Vegas is for washed up bitches like your girl Britney!" EL-OH-EL !!!! https://t.co/XLW4p0j8yi

— #Him (@davidd_jason) December 7, 2019
Chile! Bscott has NEVER had a Beyoncé exclusive. He can miss me with that fabricated story. If Beyoncé wanted to do a Vegas Residency, it would happened back in the I am Sasha fierce era, when she was approached for it. Certainly not now, she's enjoying her stadium status.

— Sir Parkwood (@Rocksteady00) December 7, 2019
Stan twitter is so ill-informed about the music industry and it shows. Artists do quick Vegas residencies all the time just to stadium tours later. And if Beyoncé gets offered 8 or 9 figures to do a residency why would she turn that down? Also she got 3 small children.

— hymen great 'til they gotta be great? (@laurenadinab) December 7, 2019
Actually "residencies" were made popular by Celine Dion and Toni Braxton bc they were both broke (Celine's husband owed casinos and Toni went bankrupt) and Vegas was a last resort opportunity bc they couldn't tour successfully.

Beyoncé won't be doing such a thing.

— KingBeyHive (@KingBeyHive_) December 7, 2019
Imagine how much Beyoncé is going to charge us to see her in Vegas…. I hate her. I need a house. pic.twitter.com/AHUXQGtj4s

— TheGift4Lemonade (@HateTheseFools) December 7, 2019
Beyoncé's really gonna make me spend my next student finance instalment on a holiday to Las Vegas huh

— Brandon Ellis (@parxdiso) December 7, 2019
Beyonce doing a Vegas residency in 2020 seems weird for someone still current and in the charts.

— MelishaKnows (@LaneMelisha) December 7, 2019
| | |
| --- | --- |
| BABY MAKIN' SEASON?: Porsha Williams Says She's Ready for Baby No. 2 with Fiancé Dennis McKinley – "PJ Needs Someone to Play With!" (VIDEO) | 07.12.19 |
Porsha Williams is back in route to happily ever after…with an additional passenger.
Earlier this week Porsha Williams revealed that she and her fiancé Dennis McKinley were back on and popping. The pair's ups and downs have been laid out in the media as Porsha confirmed that Dennis cheated on her while she was pregnant with their daughter Pilar. However, things are clearly back on the up and up between the couple as Porsha revealed that they are"re-engaged" and now she says they're talking about another child as well.
During a Q&A with Dish Nation, Williams revealed that she and her boo are already working on baby No. 2 following daughter D Pilar Jhene who was born in March of this year. "PJ needs someone to play with," responded the reality star when asked about having a second child. She went on to say she and McKinley are hoping to conceive sooner rather than later.
"I will say this, we are talking about it, and if it does not happen by PJ's birthday, or by June, my birthday next year, then it won't be happening … if it happens it happens."
Williams and McKinley are recently re-engaged following a separation prompted by McKinely cheating on the "Housewife" during her first pregnancy.
Viewers of 'Realhousewives of Atlanta' know that Williams has been through a lot so it's good to see her doing what she needs to do for her happiness and building a family. Check out the clip below. Thoughts?
| | |
| --- | --- |
| TUNED IN OR TUNED OUT?: Jordyn Woods Lie Detector Results About Tristan Thompson To Be Revealed On Next "Red Table Talk" | 07.12.19 |
Apparently this isn't going to end anytime soon on either end.
Jordyn Woods and Tristan Thompson's cheating scandal shook the world and its effects continue to this day. In February, it was revealed that Thompson had cheated on Khloe Kardashian with Woods, who was formerly best friends with Khloe's sister, Kylie Jenner. Even though Woods later claimed that Thompson had only kissed her outside of a party, people accepted that they may never know what really went down between the two. However, they will no longer have to settle for this uncertainty because apparently Woods took a lie detector test and its results will be revealed on the next episode of Red Table Talk. 
Woods originally appeared on Jada Pinkett Smith's Facebook Watch show back in March to clear the air, but on December 9, Red Table Talk is doing a recap episode that will rehash the Jordyn-Khloe drama. In the trailer for the episode, a viewer is seen asking whether Woods had ever ended up taking a lie detector test, as she said she would, and then Woods is seen strapping herself to the apparatus. 
Take a look at the peek below. Will you be tuned in? Honestly, it's not like Smith pretty much considers Woods family would air her out if she was caught in a lie, but I suppose it'll be interesting to say the least. Earlier this week, Kardashian publicly announced that she has forgiven Woods. We'll see if the "truths" disclosed on Red Table Talk change anything. Will you be tuned in?
| | |
| --- | --- |
| SAY WHAT NOW?: Eddie Murphy Tells Ellen That Women Think It's "Sexy" That He Has 10 Kids | 07.12.19 |
Eddie Murphy has been busy in more ways than one.
If you didn't know that Eddie Murphy has a whole brood of offspring you know now. The Hollywood legend is a father to ten children ranging from the ages of 1 through 30 years old from five different women. On an episode of Ellen, Murphy said that while men find him crazy for having so many kids, women seem to find it attractive.
Eddie told Ellen, "Men kind of look at me like, 'He's crazy. How much did that shit cost?' And women, it's kind of like, something sexy about it, I think." The funnyman added, "[they think,] 'Eddie Murphy must be doing his thing. Eddie Murphy be getting it in.'" Isn't that what it means? Eddie and his fiancée Paige Butcher have two children together, a 3-year-old girl named Izzy and a 1-year-old son named Max. 
With his ex-wife Nicole Murphy, Eddie shares Bria, 30, Miles, 27, Shayne, 25, Zola, 19, and Bella, 17. With Spice Girl Mel B he shares a 12-year-old daughter named Angel, and he has his son Eric, 30, with Paulette McNeely and Christian, 20 with Tamera Hood. 
While on the show, Eddie said that he will soon be hosting SNL. Watch the clip below to hear Eddie's description of how people react to his large family. Do you think it's sexy for a man to have a large amount of children?
| | |
| --- | --- |
| SOUNDS ABOUT WHITE: The Internet is Currently Outraged After the Only White Actor in "Aladdin" Movie Gets Spinoff While Star Who Played Aladdin Himself Confesses He Can't Even Get An Audition | 07.12.19 |
Success is a strange thing.
Disney's Aladdin remake made over a billion dollars at the box office, but its star is still having a hard time getting starring roles. Mena Massoud  told the Daily Beast, "I'm kind of tired of staying quiet about it. I want people to know that it's not always dandelions and roses when you're doing something like Aladdin. 'He must have made millions. He must be getting all these offers.' It's none of those things. I haven't had a single audition since Aladdin came out." Will Smith responded to his co-star's comments via an interview with PEOPLE, stating, "The thing about this business, that is not unlike life, it's hard by design. It's like the universe, God, whatever you believe, designed it to be hard. So, if you're having a hard time it's because you're supposed to."
Things got worse on Friday when it was announced that Aladdin's only white character, Prince Anders, played by Billy Magnussen, was getting his own spinoff. As reported by Entertainment Weekly, Magnusson's character, a hilariously idiotic prince who tries to marry Jasmine but fails, will be getting his own Disney+ show. That news made the internet go crazy, with angry fans questioning the racial divide in Hollywood. Check out the tweets below. What's your take on this? Do you believe it has anything to do with race as the internet suggests?
Aladdin makes a billion and they somehow find a way to give a white guy a spinoff. pic.twitter.com/wjvdyTh5fH

— Ami (@Amic_8197) December 6, 2019
Mena Massoud: "I starred in the live-action version of ALADDIN, which made over a billion dollars at the box-office, and I can't even get callbacks for auditions. Do you have any idea how frustrating that is?"

Disney: https://t.co/tFoXAO8MQC

— hellresidentNY (@hellresidentNY) December 6, 2019
Actual Aladdin can't get an audition but the token white dude gets his own series?

Haha fuck you, Hollywood. You're racist. https://t.co/sCIGI8UWd1

— Hanna Ines Flint (@HannaFlint) December 6, 2019
I didn't like Aladdin remake. I don't even like Mena tbh.

But the fact that an unnecessary white character, that played no significant role in the Aladdin movie is getting a spin off, whilst Mena is jobless is telling. pic.twitter.com/LtTsGs7UNv

— Keshav Kant (@MxKantEven) December 6, 2019
Very cool that Disney's creating a show for the sole white character in the movie while the lead of a major budget film produced by a billion dollar company can't even get work because of stereotypinghttps://t.co/CsfufvsasY

— Andrew (@acrutch01) December 6, 2019
There's literally two animated Aladdin sequels and a whole series that could be adapted but nah let's give a show to the only white guy https://t.co/oU04Y1zA9X

— EZ🎄☃️❄️ (@alwayspizzatime) December 6, 2019
| | |
| --- | --- |
| GIRL, WHAT?: Melyssa Ford Claims Kim Kardashian Once Tried to Have Her Kicked Off a Charity Trip Because She Once Dated Reggie Bush (VIDEO) | 07.12.19 |
Was Kim Kardashian really threatened by Melyssa Ford?
One really wouldn't expect pettiness or jealousy to come into play when it comes to doing charitable work, but Melyssa Ford claims she dealt with it first hand courtesy of Kim Kardashian some years ago. Ford talked about this with mentor/guest Rev. Marcia Dyson, wife of Michael Eric Dyson, and the co-hosts of Ford's weekly podcast I'm Here for the Food. Ford and Dyson took part with an organization called 'Sow a Seed' who, every Christmas, was creating a "fantasy land" for kids in orphanages. The women traveled to Haiti a year and a half after the big earthquake in 2010 to take part and to just help with relief efforts overall.
Kardashian and mom Kris Jenner were on that trip, along with a number of other famous people, including Sean Penn and Oprah Winfrey. Ford says this was after Kardashian walked away from her very short marriage to NBA star Kris Humphries. "She had been getting a lot of bad press because of it, so suddenly, she and Kris Jenner were on this humanitarian mission to Haiti," she said. Ford says she was skeptical of Kardashian's intentions at the time. She wasn't sure she was there to really help, but Dyson told her to give the star a chance.
What she didn't know then was that behind the scenes, Kardashian allegedly had an issue with her being there. The message was sent through mama Jenner, according to Dyson. "Kris Jenner rolls up on me like, 'Marcia,' and I'm like, hey! I get a chance to talk to Kris Jenner! 'I have a problem.' I'm thinking, what problem could you have? The accommodations are beautiful. The water we have is clean. She says, 'Well, Kim is feeling uncomfortable with [points to Ford]' because of something that was said on social media at the time, and Kim wants to go home if my girl doesn't leave. That's not happening. Melyssa is my daughter and we were in a mentoring relationship at the time, suturing this deep relationship. I said, 'I can't stop Kim from going home. I think this would be a good experience for her if she is indeed wanting to find something purposeful to do in life like the other women.' It made me have this decision, do I split my baby up?"
"I had to create a special itinerary just for me and Melyssa in order for [Kardashian] to feel comfortable and to stay," Dyson said. "And then, because when you're trying to get press for a particular crisis in the world, Kim and Kris were the headlines, and I knew being a public relations and marketing person, I could not cut that either. But it did cut my heart."
Ford says though that she never said anything on social media about Kardashian, and that to this day, she's still taken aback that the star took issue with her when they were in Haiti to do good for others. "Let me tell you what the real problem was. She was upset that we dated the same guy. And listen, what's ridiculous is I dumped him and they dated way later!" she said. "I was just like, really? Is this really about him? He is nothing to write home about, and we don't even need to talk about who he is because he is now married and what not so it doesn't even matter. But I'm just like, that's what the issue really is. It's really insecurity, but I'm not worried about you! I'm here for the kids. I'm here because my mamma introduced me to these fabulous people and this is a like-minded project that we all are invested in! You're here for some shady a– reasons."
Take a look at the video below. Do you believe Melyssa's claims against Kim?