| | |
| --- | --- |
| TUNED IN OR TUNED OUT?: Nipsey Hussle's Dr. Sebi Documentary Trailer Released By Nick Cannon | 04.04.20 |
Nick Cannon promised to complete the documentary that Nipsey Hussle began about Dr. Sebi and he kept true to his word, releasing the trailer this week.
When Nipsey Hussle passed away last year, he had been working on so many projects that would change people's lives. In addition to establishing affordable living spaces in his neighborhood and planning financial literacy classes, the Victory Lap rapper was at the helm of a documentary about Dr. Sebi, an herbalist from Honduras who claimed to have the cure for AIDS.
Nick Cannon promised to take over where Nipsey Hussle left off as it pertains to the upcoming documentary, and it would appear as though he's stuck true to his word. This week, he shared the official trailer for the film.
"As Promised… #TheMarathonContinues," wrote the comedian on Twitter, posting a video trailer of the documentary.
Nipsey Hussle can be seen at the beginning of the shot, speaking to The Breakfast Club hosts about Dr. Sebi. The controversial healer and his life will be inspected and his story will finally be told on a grand scale.
Interviews with Common and Michael Eric Dyson are included in the trailer.
The documentary does not have a confirmed release date yet but we will continue to keep our eyes on its development and keep you updated.
Are you interested in checking this out once it's released?
As Promised… #TheMarathonContinues pic.twitter.com/olLasTbxBd

— Nick Cannon (@NickCannon) April 1, 2020
| | |
| --- | --- |
| DIRTY IYANNA: Iyanna Mayweather Arrested After Allegedly Stabbing NBA Youngboy's Baby Mama | 04.04.20 |
Whew, chile! This quarantine has the girls going crazy. Floyd Mayweather's daughter, Iyanna, has been arrested for felony aggravated assault after allegedly stabbing NBA YoungBoy's baby mama.
Iyanna "YaYa" Mayweather was booked for felony aggravated assault with a deadly weapon this weekend after she allegedly stabbed her "fiancé" NBA YoungBoy's baby mama, Lapattra Lashai Jacobs. Law enforcement officers said the incident took place at YoungBoy's home, where he and Lapattra were hanging out before Iyanna showed up. She reportedly told Lapattra to leave the premises since she was YoungBoy's fiancée, but Lapattra refused, and instead told Iyanna to leave.
The argument then reportedly moved into the kitchen where Iyanna picked up two knives. When Lapattra moved toward her, Iyanna reportedly charged at the alleged victim and stabbed her with the first knife. Lapattra told police officers that she didn't feel the first stab wound, but Iyanna proceeded to take the second knife and stab her again. Lapattra was laying on the floor when the ambulance arrived. Her current condition is unknown.
YoungBoy was handcuffed seemingly as a precaution before he was let go, but Iyanna was arrested for felony aggravated assault with a deadly weapon and taken to Houston's Harris County jail at around 1:30am on Saturday morning. She told the police that the altercation had been instigated by Lapattra, whom she admitted she'd never met before. Iyanna claimed that Lapattra had incited the violence by pulling Iyanna's hair outside the house before she ran into the kitchen where the confrontation occurred.
Iyanna has reportedly attacked other women associated with YoungBoy in the past. There was also speculation that she had slashed the tires of his Maybach, though she has denied these claims.
| | |
| --- | --- |
| WE LOVE TO SEE IT: Cardi B Donates 20,000 Meals to Medical Professionals in NYC | 03.04.20 |
Cardi B has donated 20,000 bottles of OWYN, a vegan meal supplement drink, to medical professionals in NYC who cannot find time to eat amid the coronavirus crisis.
Cardi B is looking out for all the doctors and first responders in New York City who are struggling to find time to eat during their lengthy shifts as they risk their own lives to save others. The coronavirus pandemic has meant that hospitals have become overwhelmed with the influx of new patients who need care. As a result, many medical professionals are having an even harder time than usual finding time to grab a bite during their lengthy shifts.
That's why Cardi took it upon herself to donate tens of thousands of bottles of OWYN, a vegan meal supplement drink, to hospitals in NYC so that doctors and first responders don't go hungry. Cardi is making sure that these heroes can get the nutrition they need to keep up their energy while they work to save lives. The product is completely plant-based and free of any dairy, soy, gluten, egg, peanut, tree nut, fish or shellfish.
Many outlets reported on Cardi herself having a bit of a health scare recently. After the rapper had been experiencing severe pain in her stomach for several days, she visited the emergency room on Tuesday night. However, she's was shortly released and is feeling better. Happy to hear it, Bardi!
| | |
| --- | --- |
| SAY IT AIN'T SO: Rapper Playboi Carti Arrested on Drug & Firearm Charges | 03.04.20 |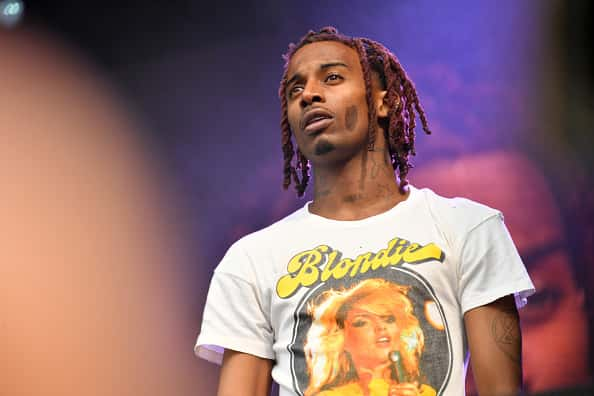 Playboi Carti was arrested on Thursday after cops found marijuana, Xanax, codeine, oxycodone, and guns in his car.
Atlanta rapper Playboi Carti was reportedly arrested on Thursday (April 2) after he was pulled over by the police in his Lamborghini. Officials found a multitude of firearms and drugs in the vehicle, resulting in his arrest.
Carti was reportedly in the car with another man, Jaylon Tucker, who was also taken into police custody. Cops found three unspecified firearms in the car, as well as twelve bags of marijuana, Xanax, oxycodone, and codeine. The two men were taken to Clayton County Jail.
Fans have been clamoring for the Die Lit follow-up for months and, for obvious reasons, this has the potential to push the project back even further. Hopefully, Playboi Carti is able to get this sorted out quickly with his lawyers so we can get a proper roll-out for Whole Lotta Red.
There is currently no information available on what the rapper was charged with. It is also unclear if he is still in jail or if he has been released on bond.
As further details are reported, we will continue to keep you updated.
| | |
| --- | --- |
| IN CASE YOU MISSED IT: 6ix9ine's Alleged Baby Mama DNA Tests Rapper's Dad & Posts Results for Everyone to See | 03.04.20 |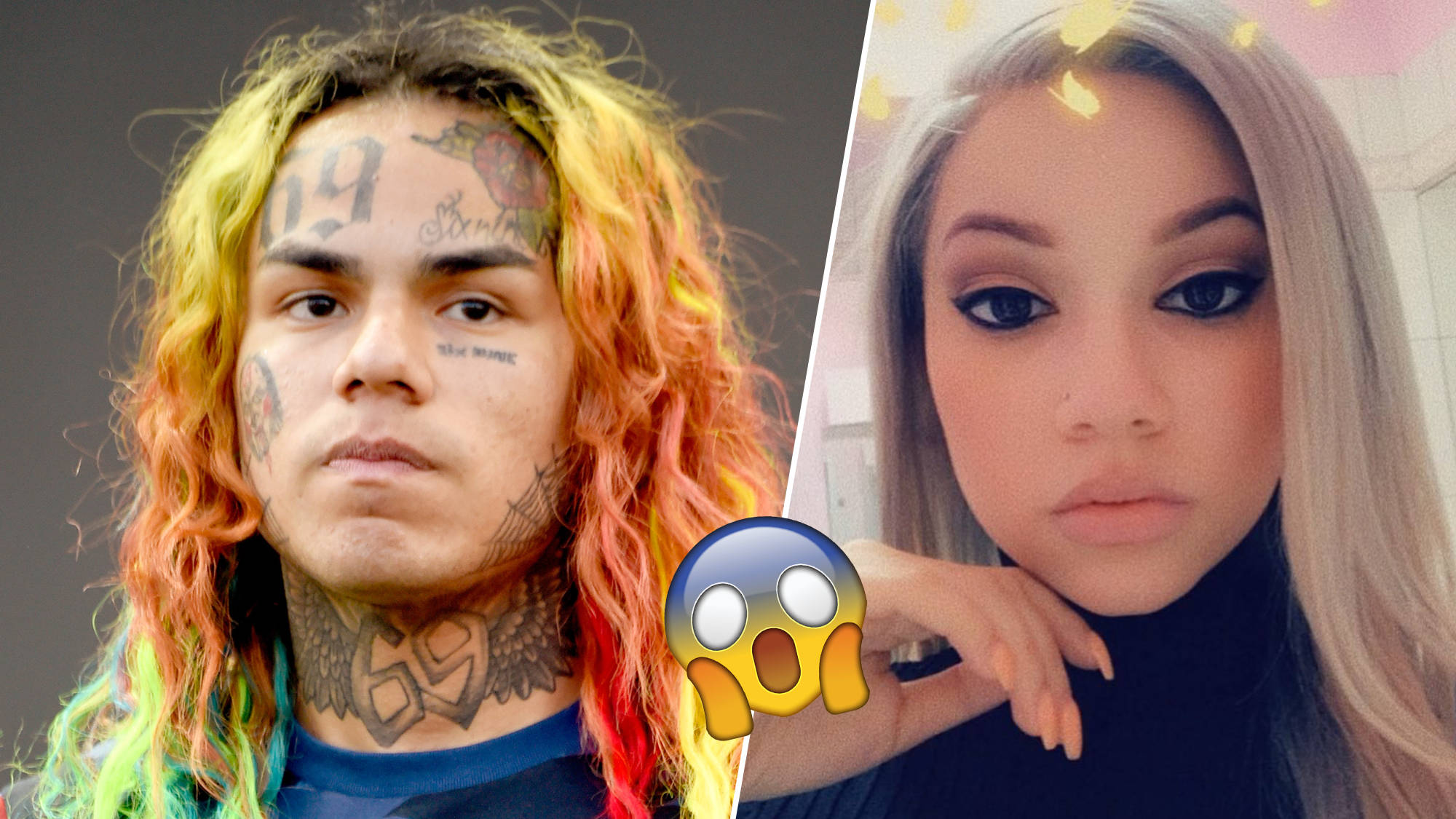 Tekashi 6ix9ine's alleged baby mama Layna shares a video where the rapper's father takes a DNA test to prove that 69 fathered her child.
Tekashi 6ix9ine has only been out of prison for, like, five minutes, and he's already facing brand new baby mama drama.
The rainbow-haired rapper allegedly fathered a child with a woman named Layna, and she didn't wait a single minute after finding out about the rapper's early release from prison to blast him with the results of her DNA test. In fact, it appears as though she went over his head and tested the 23-year-old's father to see if there was a match.
If the test results are accurate, there would be no doubt that the father of the child is Tekashi69. There is a 99.9% match with his father's DNA so, unless Layna was also intimate with Daniel Hernandez Sr., it's pretty much been proven that 6ix9ine is now a father of two.
In addition to the results shared on Layna's page, she also posted a video where she shows the rapper's father taking the test, getting a saliva swab.
The papers state that the child's name is Briella.Do you think that 6ix9ine will have anything to say about this? What do you expect his response to be?
The controversial rapper was released from prison yesterday as a result of the coronavirus outbreak. He will be serving the next four months on house arrest with a GPS monitoring his every move.
| | |
| --- | --- |
| WE CAN'T MAKE THIS STUFF UP: Jeffree Star is Clapping Back at Kourtney Kardashian's 10-Year-Old Son Mason Disick | 03.04.20 |
10-year-old Mason Disick called make-up mogul Jeffree Star "spoiled AF" during a recent Instagram Live stream.
The 10-year-old son of Kourtney Kardashian and Scott Disick, Mason Disick, has been establishing his social media presence through a series of live-streams in recent weeks. The Calabasas kid was told by his parents that he was not allowed to have an Instagram account, but that didn't change much for him as he still surfaced for a shady new live-stream where he called out make-up mogul Jeffree Star, one of his aunt Kylie Jenner's major competitors, for being "spoiled."
Laughing with somebody during the stream, Mason said that the artist/beauty personality was "spoiled AF" and that brought Jeffree Star to reply on Twitter.
"I had $500 in my bank account six years ago," wrote Star in a since-deleted post, proving that he's not as spoiled as the Kardashian-Jenner family may believe. "Maybe he's confused with his own privilege versus mine being self-made, hopefully his father can educate him soon!"
Some people have been critical of Star for opening his mouth about this issue. At the end of the day, Mason Disick is ten-years-old and doesn't know better. He has only been exposed to what his family has told him, and the limited things he's likely seen on the internet. 
Do you think Star was wrong in entertaining the beef and responding?
| | |
| --- | --- |
| ISSA BOP OR ISSA FLOP?: Drake Aims to Brighten Up Your Quarantine & Start a New Dance Crazy with "Toosie Slide" (VIDEO) | 03.04.20 |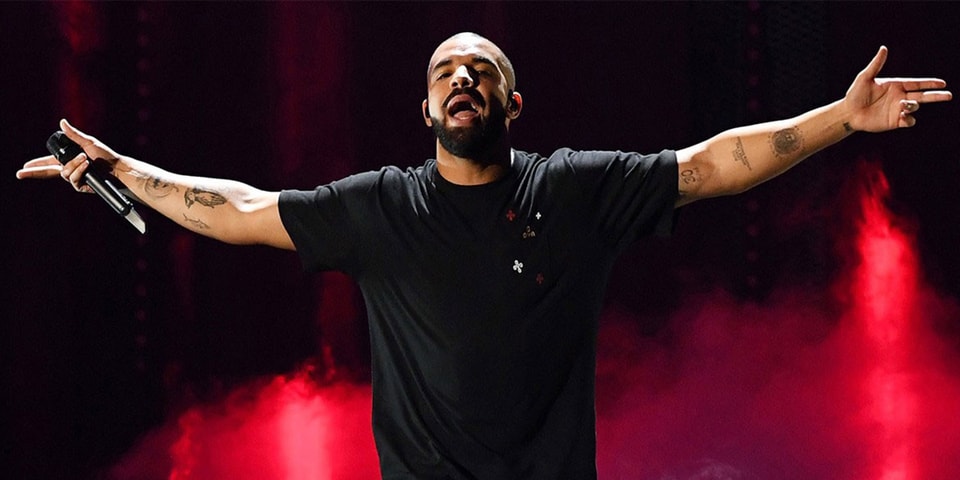 Drake didn't even share "Toosie Slide" before it became a hit on social media, so he decided it was a good time to drop off the full song.
On the heels of receiving a co-sign from Oprah Winfrey, Drake delivers his latest single "Toosie Slide." The OWN mogul recently reacted to Lil Yachty's track "Oprah's Bank Account" featuring Drake and DaBaby. "I love it. I love it. I loveeeeee it! Yes, I love it," she told the Associated Press. "I haven't seen the video but it's nice to be in a Drake song no matter what — especially for your bank account, OK!"
Drake returns with "Toosie Slide," a song that has already set social media on fire. We may not see Oprah taking to TikTok to give her best dance moves to Drake's bars, but thousands of the social platform's users have made the snippet a viral hit prior to the song's release. "Drake hit me up and was like, 'Yo, I need your help,'" Toosie, a dancer from the original video told Rolling Stone. "So he sends the record. It was just an idea at the time. It was just the hook and a verse. I came up with this dance. [Drake said,] 'What you think? You think you can come up with a dance for this song that I made?' So I sit down, listen to it. Luckily, I'm at Ayo and Teo's house with Hii Key and all of us. We all chilling. We came up with it pretty fast. We just all pieced it together. We all contributed."
Check out Drake's "Toosie Slide" and let us know what you think of the OVO mogul's bars.
Quotable Lyrics:
Nike crossbody, got a piece in it
Got a dance, but it's really on some street sh*t
I'ma show you how to get it
It go right foot up, left foot, slide
Left foot up, right foot, slide
Basically, I'm sayin', either way, we 'bout to slide, ayy
Can't let this one slide, ayy
| | |
| --- | --- |
| A RAINBOW BRIGHT MESS: Tekashi 6ix9ine Officially Granted Early Release Due to Coronavirus Concerns | 02.04.20 |
Tekashi 6ix9ine has been granted an early release from prison due to the coronavirus outbreak, where he will serve his first four months on house arrest.
It was only a matter of time before we learned of Tekashi 6ix9ine's early release from prison and, finally, that moment has arrived. As reported by Inner City Press, who has been following the court case for months, Judge Paul Engelmayer has approved the early release of rapper Tekashi 6ix9ine as a direct result of the coronavirus outbreak.
The star had originally appealed for his release, which was denied by the Bureau of Prisons. When presenting his case a second time, it was approved by the feds before the Judge co-signed the order and allowed him to leave. This doesn't mean that 6ix9ine is completely off the hook though.
The rapper will spend his first four months on supervised release with a GPS monitor. He will not be allowed to leave the home unless he receives permission from the court to see a doctor.
It is currently unclear if the recording artist has contracted COVID-19 or if his release is simply as a precaution. The rainbow-haired star has asthma and is considered "at-risk" of catching hard symptoms from the illness. His attorney previously said that he was having "shortness of breath."
Tekashi 6ix9ine was locked up on racketeering charges, getting caught up with the Nine Trey Bloods gang. He notoriously provided information to the feds throughout the trial, resulting in a lightened sentence for him.
What do you think 6ix9ine will do now that he's out? Are you excited for his return?
#Breaking: It's done, Judge Engelmayer's order on #6ix9ine has just come out, US asked that it be delayed: 69 "shall serve the first four months of supervised release on home incarceration, to be enforced by GPS monitoring, not to be docketed until 4 pm April 2" pic.twitter.com/oMX6NT77IW

— Inner City Press (@innercitypress) April 2, 2020
| | |
| --- | --- |
| IN CASE YOU MISSED IT: Kevin Hart Shares Disastrous Story About the Time He Spilled Pineapple Juice & Ruined Beyoncé's Shoes | 02.04.20 |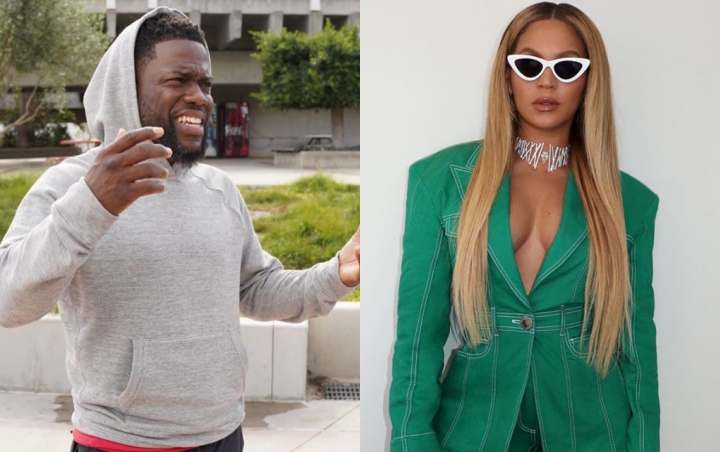 Kevin Hart continues to entertain the masses with personal stories that seem to be embarrassing moments for the film star.
We may not know what went down in the elevator, but Kevin Hart dropped off his own mortifying encounter with Jay Z and Beyoncé. This "Stay At Home"-ordered quarantine has celebrities coming up with inventive ways to keep the public entertained. Talk shows are conducting interviews fro home, concerts are being performed from living rooms, and Kevin Hart is sharing random comedic stories of embarrassing incidents.
We've already heard the one about Kevin defecating on himself while on stage, and now he's back with a tale involving the Knowles-Carters. According to Kevin, he was at a nightclub in his VIP section during All-Star Weekend in Houston. Jay and Bey were in their section and Kevin was invited over. The section was packed full of people so he couldn't see everyone that was there, but Jay Z asked him if he wanted a drink. Kevin said he reached over and knocked over a canister of pineapple juice without knowing the entire thing spilled on Beyoncé who was sitting behind Hov.
As Bey used stacks of napkins to clean up the juice that had spilled on her legs and ruined her shoes, Kevin shared that he felt terrible about the situation. So, in turn, he reached in his pocket, pulled out some cash, and gave it to Jay in a handshake. Kevin told Jay not to look at it until he was gone because it was the least he could do. You'll have to watch until the end to see the funny punchline. Check out Kevin Hart bringing a little of comedy relief for fans below.
What in the world would you do if you spilled something on the Queen Bey?
| | |
| --- | --- |
| FACTS OR REACHING?: Deelishis Says Her Fiancé Thinks Women Should Always Be Ready To Have Sex with Their Man No Matter What (VIDEO) | 02.04.20 |
Deelishis shared on Instagram that her fiancé Raymond Santana believes women should always give it up to their partners under any circumstance.
These two are back at it. "Exonerated Five" member Raymond Santana and his fiancé Chandra "Deelishis" Davis have been sharing more of their relationship with the world. The pair haven't been shy about posing for selfies together as they flaunt their love, but like the rest of us, they're under quarantine. This has caused the couple to discuss intimate details of their relationship, and they've decided to pass on those thoughts to their followers.
In an Instagram post, Deelishis posed a question to the public. She wrote in her caption that Raymond is down-with-the-get-down at the drop of a dime. "@santanaraymond says women should have relations with their mates at any given moment, EVEN when she isn't feeling well," she said. "He believes if you can walk through mud, you can swim through🩸 💉💉💉 … he says even if I caught the COCO 🦠 he would still smash 🤦🏻‍♀️🤦🏻‍♀️🤦🏻‍♀️."
She also shared a video where he asks her "What's the problem?" Deelishis answered, "The problem is you always have that thing on me." He told her that's a good problem to have because there are plenty of women out there who wish their husbands still wanted to have sex with them. Is there anything that would make you say no to having sex with your partner?
| | |
| --- | --- |
| BET YOU DIDN'T SEE THIS COMING: DaBaby Links Up with His Childhood Crush Raven-Symoné After Flirtatious IG Live Session | 02.04.20 |
DaBaby hopped on Instagram Live with Raven-Symoné and later the two came together to see one another face-to-face.
Nothing can keep DaBaby away from Raven-Symoné, not even COVID-19. Sure, we're all being told to stay inside and quarantine while practicing social distancing, but DaBaby just couldn't pass up an opportunity to meet up with the That's So Raven star. Celebrities are turning to Instagram to connect with one another, and during a session, DaBaby was able to link up with Raven-Symoné. He even playfully called her his "ex-girlfriend" and when she teased him about being friends with his exes, the rapper said, "Girls be hating me when it's over with."
It didn't take long for the Instagram Live chat to become an in-person meeting as later, the pair popped up on camera together. DaBaby was sporting his protective mask—most of the time—but he kept hugging Raven as he sang "Reunited." She told him that she was pretty sure they were supposed to keep a healthy distance between them, but DaBaby just couldn't say no. "Watch me catch the corona 'cause of this one right here," Raven said.
"Don't do that!" DaBaby replied. "If you go somewhere and catch that, don't blame that on me." Watch these two kick it on Live and face-to-face below and listen to DaBaby explain why he knows Raven-Symoné is a freak. Somebody check on Orlando Brown. Thoughts?
| | |
| --- | --- |
| HE SHOULD KNOW: O.J. Simpson Convinced "Tiger King" Star Carole Baskin Killed Her Husband (VIDEO) | 01.04.20 |
O.J. Simpson speaks on "Tiger King" and Carole Baskin as he remains on the golf course during the coronavirus pandemic.
Much like the rest of us, O.J. Simpson has watched the new Netflix docu-series Tiger King: Murder, Mayhem & Madness and he has some theories over what actually happened to Carole Baskin's husband.
The former football star is widely believed to have gotten away with murder, and now he seems to believe that Carole Baskin has done the same thing.
Recording a video on the golf course where he is currently not social distancing, O.J. Simpson claimed that he watched the majority of Tiger King this week and he is convinced that Baskin had something to do with her husband's death. "There's not a shred of doubt in my mind that that lady's husband is tiger sashimi right now," said Simpson before laughing and signing off. 
Carole Baskin has vehemently denied having anything to do with her husband's death, for the record. 
In the same video, Simpson makes a comment about race and the current state of America. "Oh my god, is America in this bad of shape?" asks the man. "I watched about six episodes of this show and I couldn't even believe what I was looking at. White people! What's with you and wild animals? Leave them animals alone!"
Watch the full video below and be prepared to cringe. Thoughts?
Tiger Sashimi #TigerKing pic.twitter.com/VuQzT3OAvM

— O.J. Simpson (@TheRealOJ32) April 1, 2020