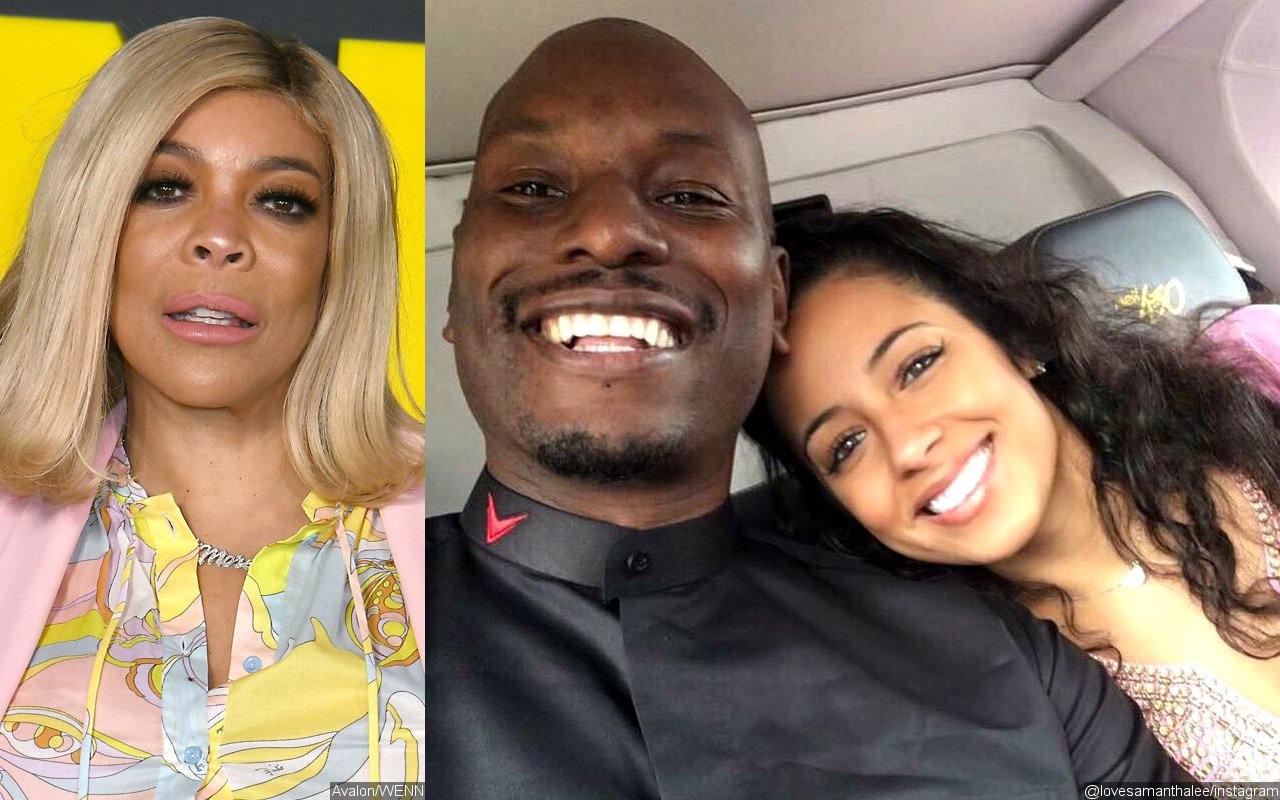 Wendy makes some pretty interesting allegations against Jody.
Wendy Williams is not feeling a bit of sympathy for with Tyrese over his divorce. Returning for an all-new episode of her talk show in 2021, the TV personality has accused the actor of faking his marriage to Samantha Lee, even suggesting that it was only done as a cover up for…well, other things.
The always outspoken talk show host stayed her course and didn't hold much back as she claimed she heard it from a trusted source that, "Tyrese only borrowed Samantha and got married for a moment to cover up Tyrese's activities – in real life."
Wendy additionally took issue with Tyrese's "lame excuse" for his broken marriage. He blamed his "broken black family" for not showing him good example of how to be a great husband to his wife. Wendy begged to differ with him, arguing that not all black families' homes are broken.
Wendy, however, showed nothing but love for Tyrese's estranged wife Samantha. Supporting the mother of one for walking out of their marriage, she encouraged her, "Samantha, you keep on walking. You're still young, you're 31. He's shown his colors."
Whew, I guess it's pretty safe to say good old Wendy is back in action. What do you guys think those "activities" were that Wendy was referring to? Was Wendy trying say Tyrese is on the DL? Peep the clip below:
@Tyrese Wendy Williams said you gay, you gay? Is that why you got a divorce?

— 𝕽𝖊𝖎𝖓𝖊𝙟🌹 (@reineej2) January 5, 2021
Wendy Williams saying Tyrese married his wife for 3 years to cover up him being on the down low 💀. Girllll

— ✨𝐁𝐊✨ (@BrwnSkinGirly) January 5, 2021
wow did wendy williams just say that tyrese was on some staff trade relationship and borrowed his wife? pic.twitter.com/MITv2YWB43

— RAMSES (@ramsquiat) January 5, 2021
Me: Turns on TV

Wendy Williams: Tyrese only married his wife to hide that he has sex with men

Me: Turns off TV

Guess I need to get to work

— Darrell Bear (@MrChillBro) January 4, 2021