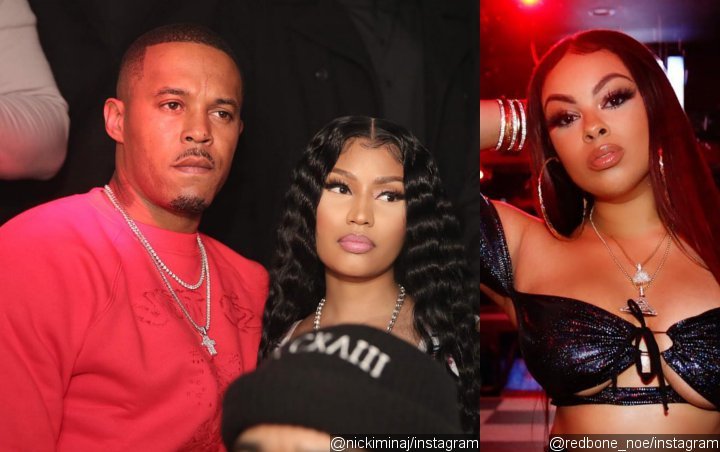 Could Petty's ex just be being "petty" or is Molly in danger girl?
Since Nicki Minaj claimed to find happiness in her husband Kenneth Petty despite his sketchy past, many of her "Barbz" have tried to be supportive constantly defending their "Queen" for everything that may be off-putting to others, as if they were starring in the latest episode of Game of Thrones. For the unfamiliar, Petty is a serial felon who has been convicted of murder and is a registered sex offender as a result of a rape charge, so as rumors swirl that Minaj has actually given birth over the last few days to she and Petty's child, it's perfectly understandable why some may find this painted picture of happiness to be severely flawed for a woman of her stature.
One woman who the internet seems to believe is side eyeing the whole situation is Noelle Dobie (who goes by the Instagram name (@redbone_noe), Petty's ex-girlfriend who when the couple went public in 2019, was just as surprised as we were to find out that Minaj was "messing with her man," and poised the question "How do you just wake up one day and go be with a rapper?"
This situation alone of course gave Noe her own little 15 minutes of fame, which of course brought many spectators to her page watching her every move. Yesterday (August 28th), as rumors surfaced that Minaj may have given birth, Noe took to her IG page to share a meme reading "Can't no b*tch make me mad about a mf that ruined my life. B*tch you next" before following it up with an equally hilarious quote from the horror classic 'Carrie,' "They're all gonna laugh at you!" as her caption. Of course this caused a firestorm in her comments with both support and hate assuming the post was indeed directed to Nicki.
Take a look below. What do you guys think? Y'all think Petty is going to ruin that lady's life now that he's officially tied to her both in marriage and as a parent? If the rumors are true that she's had her child, we can only pray for her as well as the innocent baby.