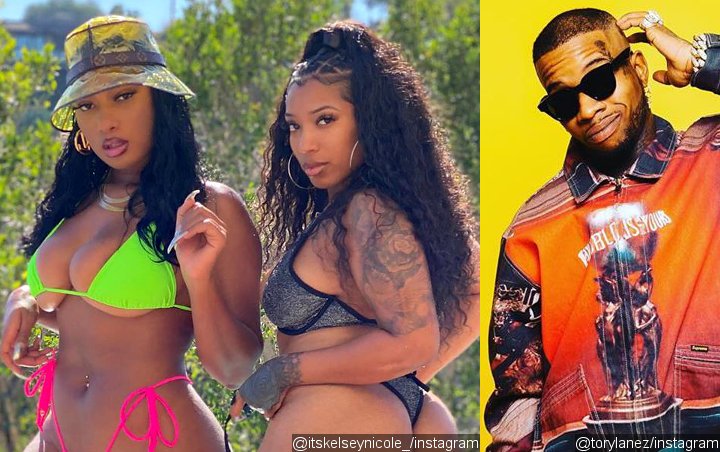 Another day, yet another story about the night the Keebler elf allegedly shot Megan Thee Stallion in her feet.
The twists and turns of this Megan Thee Stallion and Tory Lanez drama have taken the public for a wild ride. We've witnessed the ongoing developments in the case involving the Houston Hottie and the pint-sized rapper that have divided the industry as opinions have seemed to become a constant topic in pop culture. Some believe that Megan Thee Stallion isn't being truthful about what occurred or have accused her of being the instigator, while others have denounced the little leprechaun for allegedly shooting a woman as she was walking away from him. Through it all, there's been many claiming to have their own "inside" tea on what happened.
This past weekend audio surfaces online of Tory Lanez's alleged bodyguard recounting the events that allegedly took place that night. According to the brief recording, the bodyguard stated that he left his gun in the car and that Lanez and the other woman in the car began fighting over the gun when it accidentally went off and hit the Houston rapper in her feet. He also alleges that two were arguing before the shooting took place and the bullet only grazed her and accused her of lying. Granted, there's no confirmation that this audio is actually from Tory's bodyguard other that him claiming that's who he is, so take this with a grain of salt.
"Tory and Meg get to arguing. Kylie's outside at the pool still. Tory and the girl in the car start arguing. Meg walked out because she finds out such and such, Tory been messing with both of the women in the car. You know how that goes already, Tory got in trouble."
He continues, "Meg hops out the car, Tory and the girl fighting over the gun. The gun accidentally goes off in the midst of them fighting for it and the gun shoots and the bullet accidentally hits near Megan. That's why it didn't hit any tendons because it grazed her, it didn't actually hit her. She's lying like it hit her."
Lanez was recently charged with shooting Megan and was ordered to stay 100 yards away from her. If he is convicted he can face up to 22 years and 8 months in prison. Take a listen to this supposed bodyguard's story below. Do you believe this?