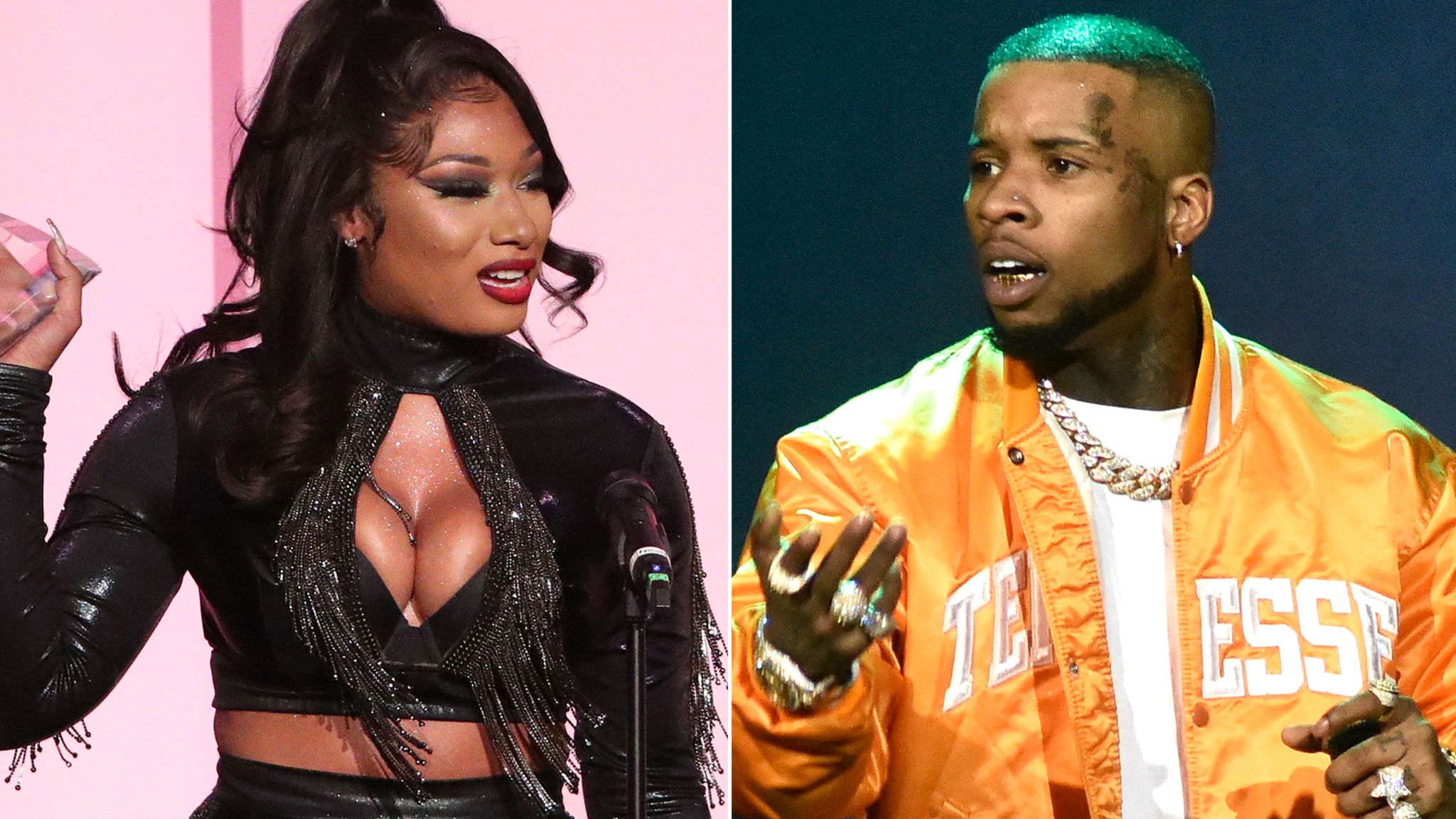 This little leprechaun has been ridiculously quiet about being accused of shooting someone (a woman at that), but felt it was uber important to defend his streaming numbers. Choices.
Following reports that little Tory Lanez' streaming numbers have plummetted by up to forty percent, the pint sized rapper emerges from under his pot of gold to clear the air. Lanez has been keeping a low profile following his involvement in the incident that left Megan Thee Stallion shot, a crime she directly accused him of committing. Since then, neither he nor his team have moved to issue a statement, leaving fans, fellow rappers, and many prominent media figures hesitant to endorse Tory Lanez following his sudden bout of violence.
The soft boycott that some have chosen to enact has reportedly delivered results, with Forbes reporting that his total streaming numbers have fallen by up to forty percent in the wake of Megan's accusation, with the publication stating Lanez' weekly streams hovered between the 20 million to 30 million range, according to Nielsen Music/MRC Data, but following the allegations, his streams fell by 9 million, while Megan's music is clearly more popular than ever, winning a VMA for Best New Artist last week and racking up all kinds of records as she and Cardi B's 'WAP' continue to dominate worldwide.
However, apparently Tory is ok with being labeled as the shooter (likely due to the case sill pending), but he wasn't willing to let the streaming claim slide as the folks over at HotNewHipHop say he hit them up directly in their Twitter DM after the report reasoning "I have twenty-seven million monthly listeners on Spotify currently," before laughing it off "Lmao that's such a lie. 40% where?'
Check out his statements below as they pertain to his alleged streaming drop, and sound off — are you still bumping Tory Lanez' music or are you riding with Thee Stallion?