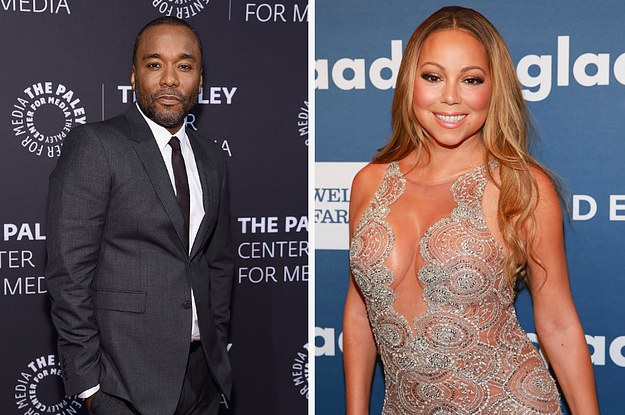 Could we be getting a biopic on the diva that is Mariah Carey?
Mariah Carey is a household name and undoubtedly a living legend. Carey has sold over 200 million records worldwide, making her one of the best-selling music artists of all time. She also holds the record for most number-one singles by a solo artist, a female songwriter, and a female producer, and was inducted into the Songwriters Hall of Fame, amongst a host of other accomplishments . With such an impressive history, it's no wonder the superstar is publishing a memoir. The release of her memoir "The Meaning of Mariah Carey" next week (September 29th) is set to give the world an intimate look into Mariah's life like never before. For years, there have been rumors and speculation about her relationships with her siblings, the music business, exes and more.
Mariah Carey recently sat down with Oprah and spoke about why she's decided to be so candid. "When there are people connected to you as a person that achieves a certain level of success, you are a target, you're vulnerable, but I wouldn't have gone here if things hadn't been done to me, if I hadn't been dragged by certain people and treated as an ATM machine with a wig on," the singer continues. "Like, all it is is [motions to make it rain] … like, 'Let me get some money, and let me get some money no matter what.'"
Well, now it sounds like there the memoir may not be the only way the legendary singer plans on telling her story. Based on the latest post by her good friend Lee Daniels, there apparently may be plans or at least interest in the two teaming up to produce a biopic based on the story as well. In the clip uploaded to Lee's Instagram, he opens a package from Mariah herself holding his copy of the book before congratulating her and hinting at the possible film.
"I know I'm gonna cry and I know where you had to go to get this out into the world and I'm looking forward to reading it. Congratulations to you, kitten. I'm excited to read it…and I'm more excited to see the film," Lee stated in the video before winking at the camera. It really wouldn't be too far fetched as rumors of Mariah talking about a biopic go as far back as 2017 and Lee and Mariah are notably good friends even working together in the past on his film "Precious.'
Take a look at the video below. Would you be here for a Mariah biopic? Who could properly play this diva?