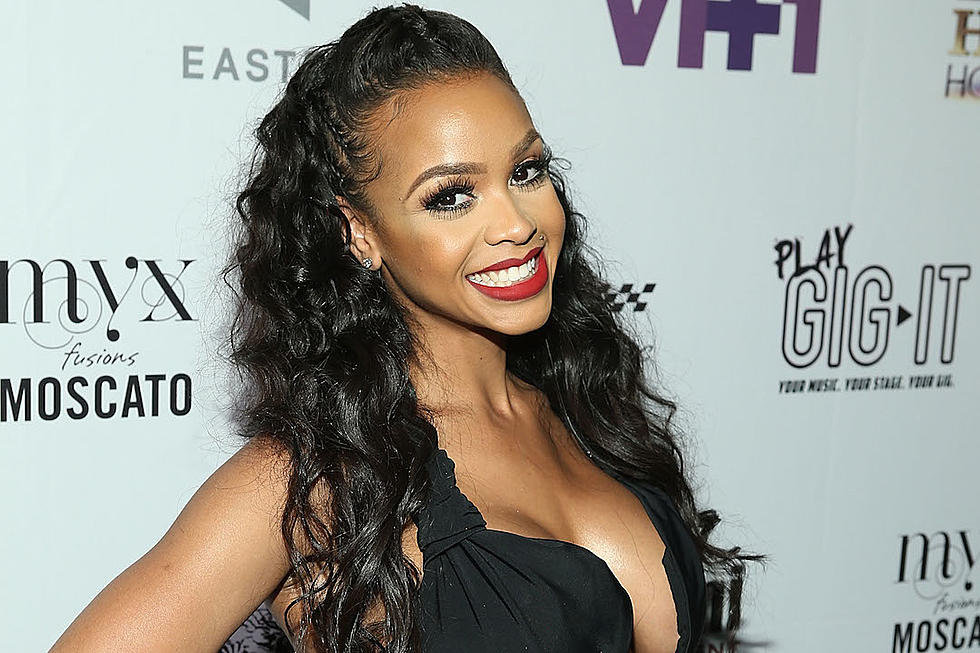 She later returned to say she hoped to use her platform to raise awareness about sex trafficking.
There was an air of concern for Masika Kalysha for a brief moment. The former 'Love and Hip Hop: Hollywood' star posted a video to Instagram that confused the public as she appeared to be covered in bruises and scratches, including donning a black eye. In the clip, Masika looked scared as she told viewers that she'd been kidnapped and appeared as if she was in distress. However, people re-examined the seriousness of her "injuries" after she told them to help her by donating to her OnlyFans account.
"I've been kidnapped. I'm in a warehouse somewhere. Idk where! I'm so scared! They took all my money and they want more!" Masika Kalysha wrote in the caption to her video. "Please! Help Me! Click the link in my bio & Subscribe to my only fans and tip me so they'll let me go!!! They're coming!!!!"
It didn't take long for people to criticize Masika for feigning abuse, but she returned with an explanation. She deleted her original post and apologized for scaring people but said she needed to get their attention to bring light to an important issue. Masika said the bruises were just makeup and she's on set for her new show, a series about child sex-trafficking.
"This is a very challenging role for me because this is something I am very passionate about and shooting this show, I've done a lot of research and I've had to dig deep and I just, you know, found out things that I never wanted to know." Masika then gave a shout out to the Rose Organization, group "doing great things to rescue children and women who have been sex-trafficked." Still, people weren't amused. Check out her videos below.
masika kalysha promoting her only fans by pretending to be abused and kidnapped doesn't sit right with me.. pic.twitter.com/qEFZWursAm

— Lih💕 (@ArieticalLih) August 25, 2020
how she's promoting her only fans by acting as if she got kidnapped. does she not know about all the human trafficking that's going on. sick in her head @masikakalysha INSENSITIVE AS HELL!! pic.twitter.com/9F1zhob7Lq

— Coco.shayyy (@ShayyyCoco) August 25, 2020
…… this is disrespectful to the countless people facing actual human trafficking

— Monty 👼🏾 (@mynthiaofficial) August 25, 2020
Well isn't that a plot twist. A poorly executed plot twist, but a plot twist all the same! pic.twitter.com/LDHIEut8pH

— #blackAF Camera Man (@IamKING_8) August 25, 2020
Acting gig in promoting her only fans and faking domestic violence😐

— drinkthattittiemilk445 (@johny_jone) August 25, 2020
this might be dumbest shit i've seen all week. pic.twitter.com/d3pdD4lG3s

— nateYSL. (@nbj1k) August 25, 2020
What is really wrong with yall..women, especially black women, have been getting kidnapped and barely get media coverage but here goes ur ass tryna get money on OF @masikakalysha pic.twitter.com/j8PkV2sdUm

— Tropical Storm Patrol (@thedebster24) August 26, 2020