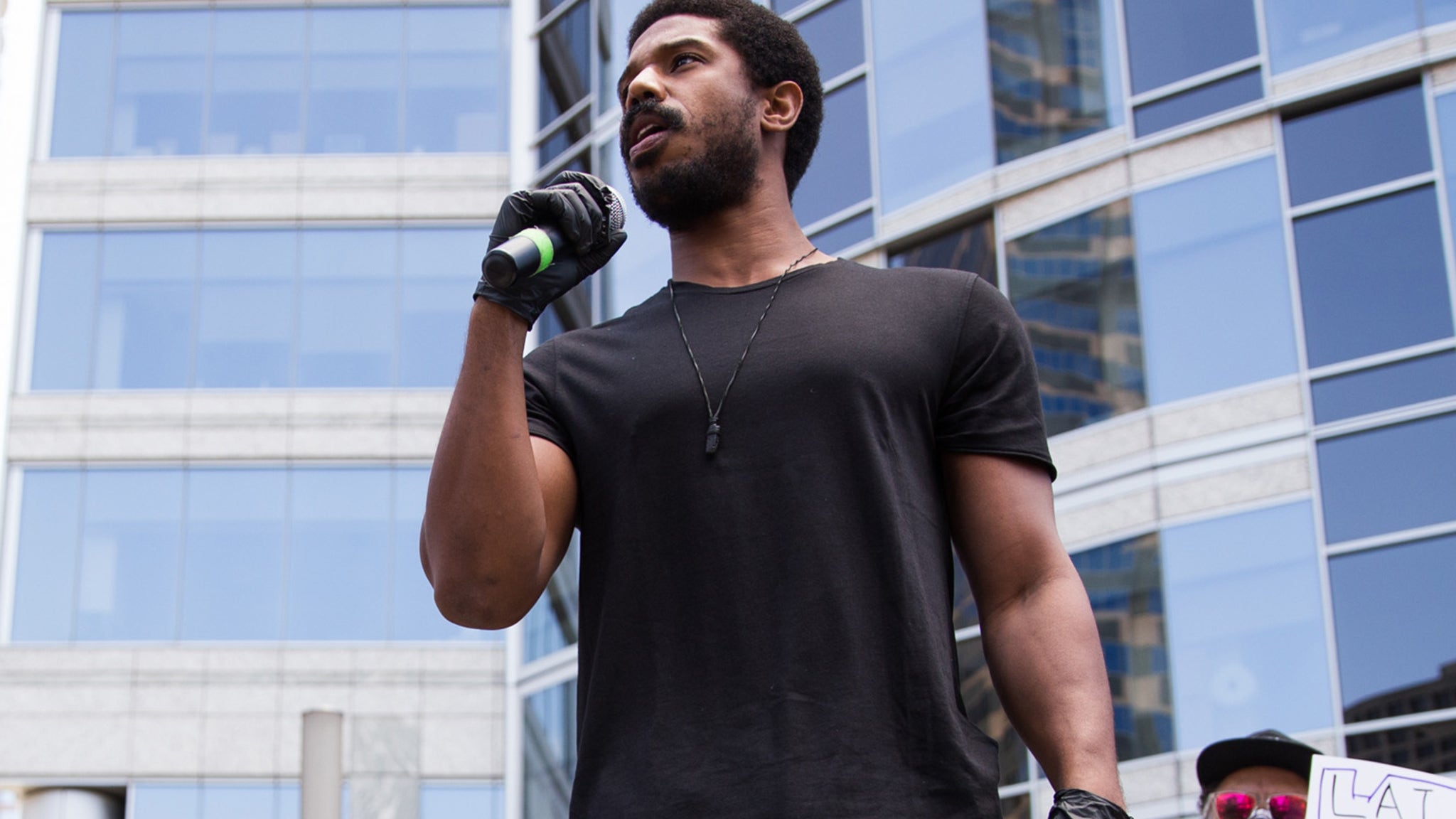 Michael B. Jordan gave a fiery speech regarding racism in Hollywood, Saturday.
Actor Michael B. Jordan gave a powerful call to action during Saturday's Black Lives Matter demonstration in Los Angeles, telling Hollywood insiders they "need to go on notice."
"We are in the heart of Hollywood right now, one of the world's most powerful industries and I am an active member of that. And they need to go on notice," he said. "Anybody that deals with me, if you have racist beliefs, if you have a racist bone in your body, if you're not with me, if you don't stand with me and people that look like me, you don't need to be with me. I use my power to demand diversity but it's time that studios and agencies … do so."
"You committed to a 50/50 gender parity in 2020, where is the challenge to commit to black hiring? Black content, led by black executives, black consultants … So let us bring our darkness to the light? We're done with discrimination," he added.
Insecure star Kendrick Sampson also made an appearance during the event.
"I want you to spread the word, this is factual: The police system that we know today is based on slave-catching," Sampson said. "… The policing system started with a bad seed. It has grown a bad tree and it bears bad fruit … We need to imagine a world free of police terror. We call ourselves an industry of creatives. Where the fuck is your imagination?"
Check out footage from the event below.