"The Bum" is a pair of biker shorts that function as shape wear – is made from flexible silicone that gives the illusion of a full, perky and curvy bum… I really couldn't make this stuff up.
If you could have a butt like Kim Kardashian's, would you? Now, thanks to an innovative invention developed by two Scandinavian conceptual artists, a Kim-K-esque inspired derrière is indeed achievable without the aid of injections or implants.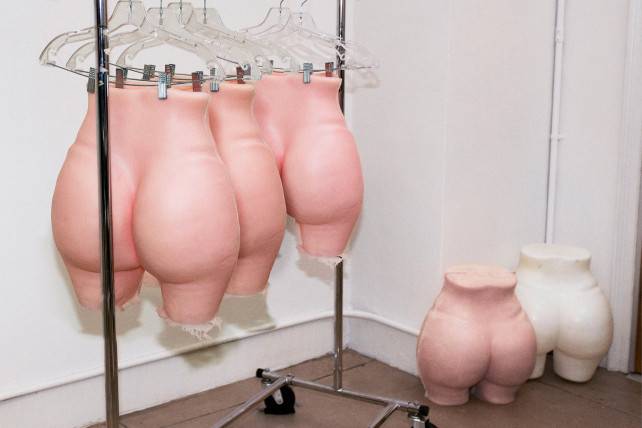 The NY Post reported that artists Ida Jonsson and Simon Saarinen worked with Swedish fashion designer Beate Karlsson, to debut a one-of-a-kind replica of Kardashian's backside. Karlsson claims they modeled the mold after Kim's backside herself.
The trio invented "The Bum" two years ago after analyzing as many images as they could find online to create a realistic 3-D rendering of Kim K's much-envied proportions.
They're now perfecting their 6-pound prototype which has a circumference of 42 inches and measures 15.3 inches across. Also, apparently this ass doesn't come cheap either, the final design of "The Bum" will cost at least $450.
Are you buying it?