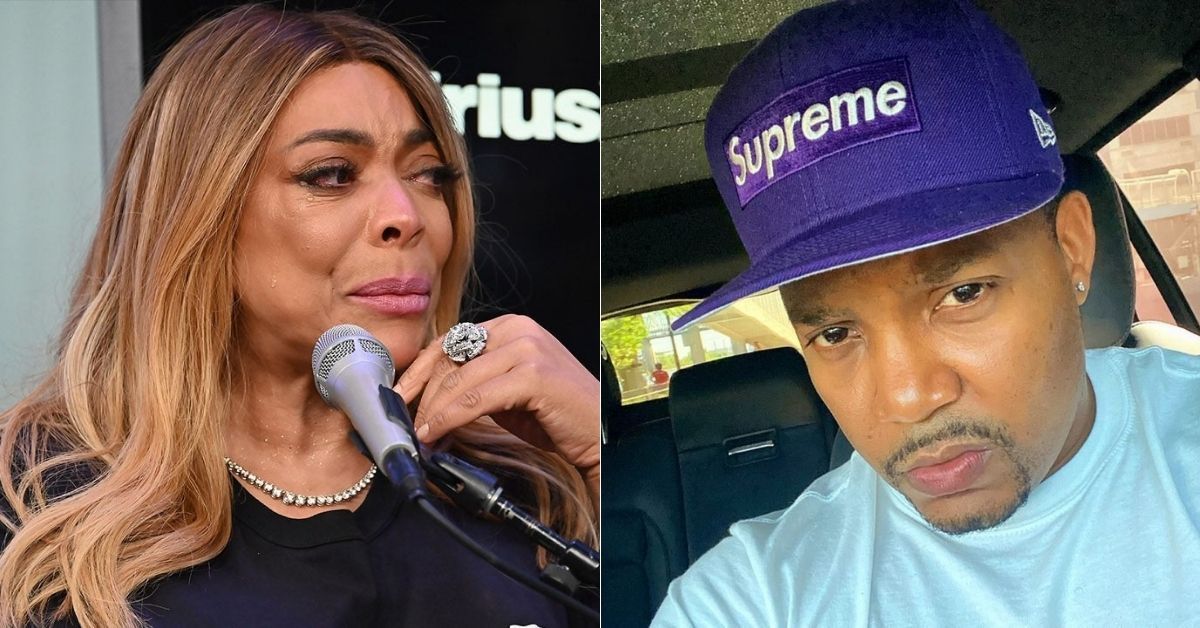 This past week, fans of daytime talk show host, Wendy Williams, were asking for her to seek help after assuming she was back on that shit…and according to some close to her, it's for good reason.
Wendy Williams has addressed her substance abuse issues in the past when she revealed she was living at a sober living facility. This week, After she made headlines for pronouncing Coronavirus 'Carnova,' she made even more as the show continued to broadcast throughout the week and fans pointed out that she slurring, forgetting names, and her eyes appearing to be glazed over. Some claimed that it seemed reminiscent of her infamous Halloween fall several years ago where she claims to have overheated. Several took to her Instagram post to share their opinions and tell her team to get her help. (See previous post)
To our surprise, the show's former in-house DJ,DJ Boof, has come forward and implied that there is something going on with Williams but staff is too scared to say something. Boof, who has exited the latest season of the show and been replaced by DJ Suss One says "It will all come out," he wrote in the comment section of an Instagram post. "Y'all have no idea what's really going on and everyone is afraid to speak up because they don't wanna lose their jobs …this is going to play out bad. I feel sorry for workers and victims."
The folks over at LoveBScott also reported to have spoken with a source close to the show, detailing that things are apparently pretty bad claiming that Wendy is self-medicating (again) with "prescription pills, some kind of opioid. The production staff is at a loss for what to do," the source says.
"Because of COVID, the staff sits in the audience every show, and they're constantly worried she's going to pass out on the air like before. Some days it's so bad, the producers will pull the plug and air a repeat," the source continues. "But It's a big production and they can't keep wasting money like that."
"It's an awful situation, and everyone involved around her is both concerned and over it. Everyone feels bad for all the personal drama she's gone through the last few years at the hands of her loutish ex-husband, but what can they do?" says the source. Despite Wendy's health battles and multiple hiatuses, Debmar-Mercury decided to renew Wendy's show after their planned replacement, 'The Jerry O'Connell Show,' fell through with awful ratings. That decision is now allegedly being called into question by those most concerned for Wendy's health.
"It's really the top brass at the studio Deb Mercury who need to step in and put their foot down, make her go to rehab and get the help she clearly needs. It was hoped that she would pull it together over the long summer hiatus, which they started early because Wendy was having issues then."
While Wendy does battle with Graves' disease, insiders know the viewers are beginning to wise up and realize something else appears to be going on.
"They always attribute everything to her thyroid disease medication, but that's obviously just a cover story and no one buys it anymore. Friday's show was the worst it's been," the source continues.
"Even her manager Bernie, who she references frequently on the show, is over it. They are horrified and very worried about her. They say it's like coming to work and watching a train wreck every day. A very sad situation."
In all seriousness, whatever battle Wendy is battling we can only hope she gets the help she needs and comes out on top of it. What do you guys think of this mess?