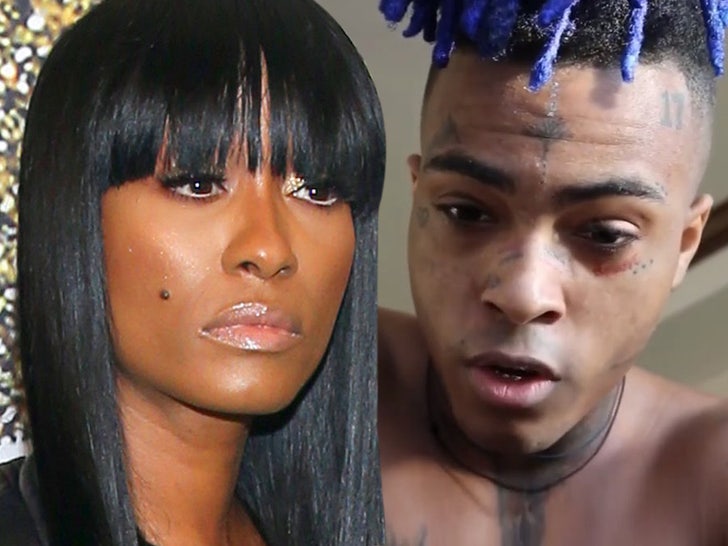 XXXTentacion's mother has been accused of siphoning millions of dollars from the rapper's trust.
More drama has broken out within XXXTentacion's family. Ever since his tragedy two years ago, the rapper's estate, run by his mother Cleopatra Bernard, has been under intense questioning from fans for how his musical releases have been handled. Other members of the late rapper's family, including his half-brother Corey Pack, are also unhappy with Cleo's handling of XXX's estate — specifically, his trust.
As reported by TMZ, XXXTentacion's half-brother Corey Pack is suing Cleopatra Bernard for $11 million, accusing her of stealing millions of dollars that were set aside for him.
Jodi Kavney, Corey's mother, is suing Cleo on his behalf, claiming that a trust of over $50 million was left behind to be split several ways. 50% would go to Cleo, 25% would go to X's brother Aiden Kerr, and the remaining 25% would go to Corey. In the lawsuit, Jodi claims that Cleo cut a deal with Jenesis Sanchez, X's baby mama, which effectively cut Corey out of his portion of the estate. However, she says that some of the money was actually sent to herself "improperly and surreptitiously."
Jodi is suing for $11 million and, if she can prove that this was intentional on the part of XXX's mother, she will attempt to triple that amount. In addition, she says that Corey is entitled to an ownership stake in his half-brother's record label, Bad Vibe Entities.
Shortly after the news broke about the lawsuit, Cleo took to Instagram to express her feelings about the whole situation and issue a formal response. She posted a screenshot of the TMZ headline with the caption, "On the second anniversary of my son's death, this what I have to wake up to. HERE WE GO AGAIN…" She also attached a statement explaining why the lawsuit is "completely without merit."
"The lawsuit filed by XXXTENTACION's half-brother, Corey Pack, against XXXTENTACION's mother, Cleopatra Bernard, is completely without merit," the statement reads. "Contrary to the allegations of the complaint, a court has already determined that Corey Pack is entitled to nothing from XXXTENTACION's estate or trust. XXXTENTACION's only child, and sole heir, is his son, Gekyume Onfroy. Any attempts by Corey Pack or his mother to take money from XXXTENTACION's only child or to extract money from XXXTENTACION's mother are completely without merit."
"Contrary to Corey's false and misleading statements in his complaint," the statement continues, "Cleopatra has been exceedingly generous to Corey and his mother. Cleopatra has not only paid Corey's living expenses and purchased him a car, but she has gifted to him and his mother, Jodi Kavney, a mortgage free home and paid the current year's real estate taxes. We are confident that the courts will conclude, for a second time, that Corey Pack is entitled to nothing from XXXTENTACION's estate or trust."
Jodi is suing Cleo for $11 million on Corey's behalf, and, if excluding Corey from X's trust is proven to have been intentional on Cleo's part, she will seek to triple the amount. She is also arguing that Corey is entitled to an ownership stake in X's record label, Bad Vibe Entities.