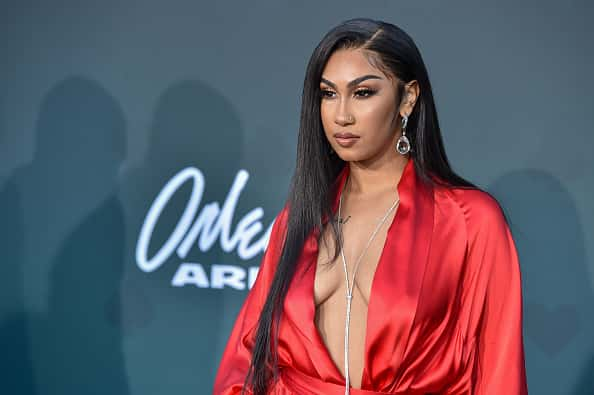 Queen Naija tells her man to get right or get gone on "Pack Lite"
It's crazy to think with as much success as Queen Naija has amassed throughout her career, the singer has yet to share her debut full-length studio album. The social media star ad R&B songstress is a Platinum-certified artist who has continued to release music over the years, and now she's returned with another single. "Pack Lite" will reportedly be included on her forthcoming debut, and if the album sounds anything like her recent release, it's sure to be a hit.
Produced by Oak, the song samples and interpolates Erykah Badu's GRAMMY-nominated hit "Bag Lady." With her patience running low, the video (directed by Teyana Taylor) to her new single finds the Detroit singer going through the ups and downs of a relationship. After a rocky start, the man gets his act right and scoops up his forgiven lady after her performance where they live happily ever after. The End.
Quotable Lyrics:
See I don't got the time or the patience
To deal with your sh*t today
You've been walkin' around with a stank attitude
Like your sh*t don't stink
I don't give you no trouble on most days but I will today
I been holdin' my tongue, got the right to be in my feels today
Take a look at the video for "Pack Lite" below and let us know what you think. ISSA BOP OR ISSA FLOP?: