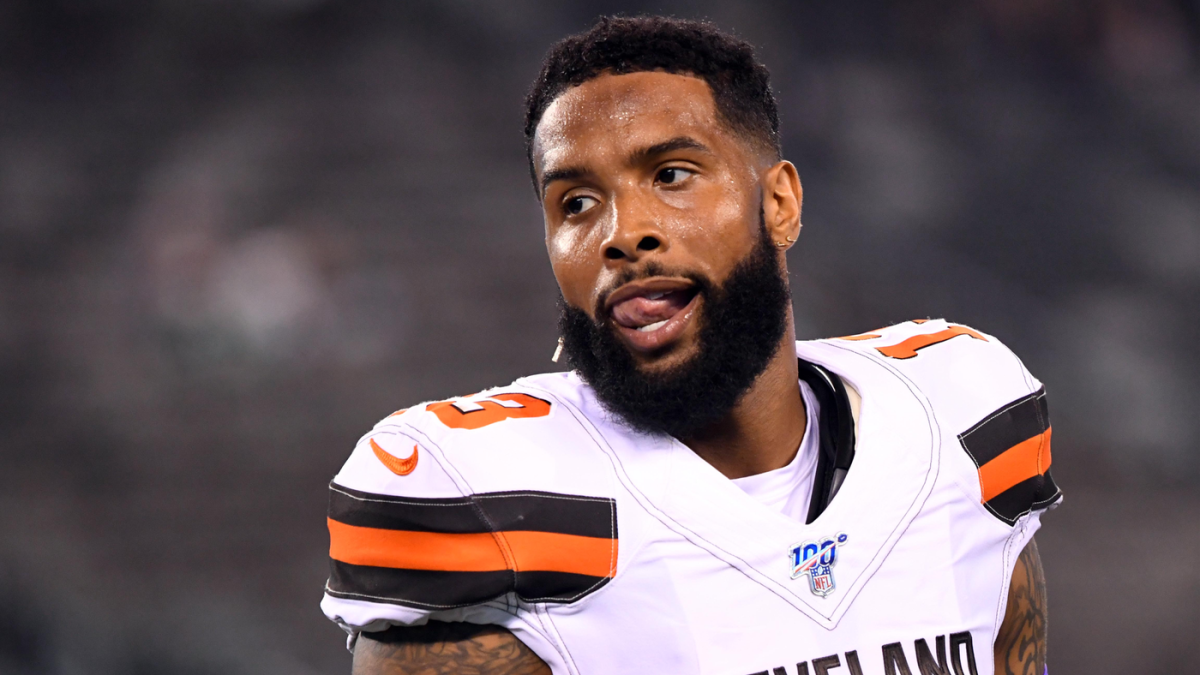 NOLA police issue "simple battery" warrant for the arrest of OBJ.
Ever since the LSU Tigers defeated Clemson to win the National Championship on Monday night there have been more news stories about ex-LSU star Odell Beckham Jr. than the actual players themselves. And the hits just keep on coming.
According to reports, the New Orleans Police Department has obtained a "simple battery" warrant for the arrest of Beckham stemming from an incident that occurred during the post-game celebration. In case you missed it, Beckham was seen playfully smacking a cop's ass for attempting to spoil LSU's cigar-smoking fun following their 42-25 victory at the Mercedes-Benz Superdome.
According to ESPN, Louisiana statute defines simple battery as "battery committed without the consent of the victim." The punishment can include a fine of up to $1,000 and imprisonment for no more than six months.
In addition to his locker room antics, OBJ also caused a headache for the University after handing out wads of cash to LSU receivers Justin Jefferson and Jontre Kirklin immediately following the victory. LSU issued the following statement in regards to that incident:
"We are aware of the situation regarding Odell Beckham Jr. interacting with LSU student-athletes and others unaffiliated with the team following the championship game Monday night," the LSU statement reads, per ESPN. "Initial information suggested bills that were exchanged were novelty bills. Information and footage reviewed since shows apparent cash may have also been given to LSU student-athletes.
"We were in contact with the NCAA and the SEC immediately upon learning of this situation in which some of our student-athletes may have been placed in a compromising position. We are working with our student-athletes, the NCAA and the SEC in order to rectify the situation."
The New Orleans Police Department has issued an arrest warrant accusing Odell Beckham Jr. of simple battery. https://t.co/90SH6NKA0Q pic.twitter.com/MK2ShjD2na

— SportsCenter (@SportsCenter) January 16, 2020
Statement regarding Odell Beckham Jr. incident: pic.twitter.com/7cN3jOLCj6

— Cleveland Browns (@Browns) January 16, 2020
What do you think of this mess? Is it petty or should Beckham really have to pay for slapping those ass cheeks?