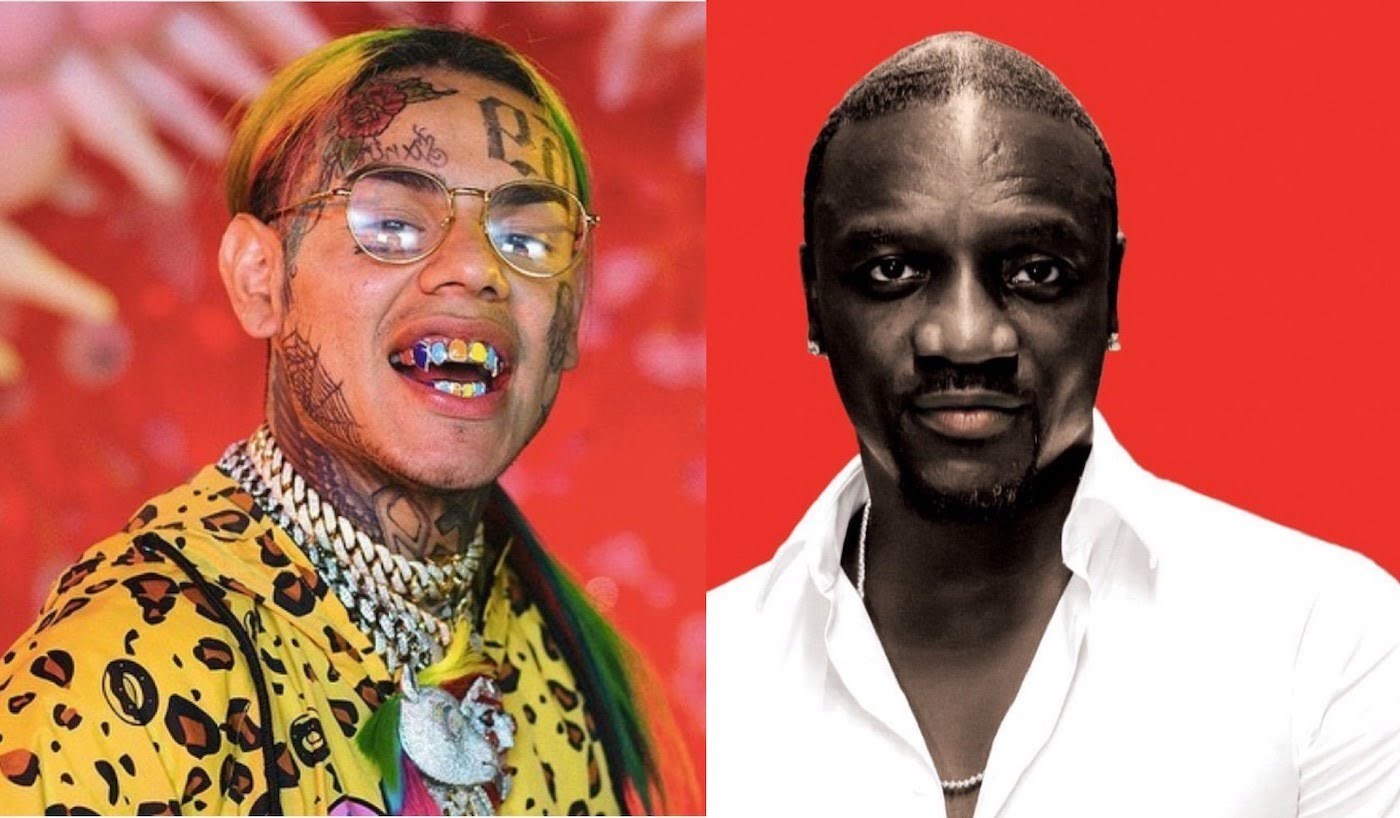 Tekashi 6ix9ine is looking to remix a classic Akon song and the legend is standing right by his side.
For some strange reason which is beyond many of us, ever since 6ix9ine came home from jail, Akon has been going to bat for him. Akon defended why 6ix9ine ended up snitching on his fellow gang members and at one point, Akon seemed to be interested in doing a hit battle with Tekashi. Now, the two are going even farther with their newfound friendship as Akon has been hanging out at 6ix9ine's house where the rainbow-haired rapper has his very own makeshift studio.
In the clip shared via IG, Tekashi and Akon are jamming out to a brand new track in which 6ix9ine speaks on being thrown in prison. Akon can be seen bobbing his head and eventually, we hear his hook from the classic track "Locked Up." In 6ix9ine's post, he refers to the song as "Locked Up Part 2" and that he is currently in album mode.
6ix9ine urged his fans to comment on the IG post and said that if he gets 100,000 comments, he will release the song. Tekashi has been teasing another track over the past few weeks and it was originally going to come out on June 5th but it got pushed back to June 12th.
Are you here for hearing this?