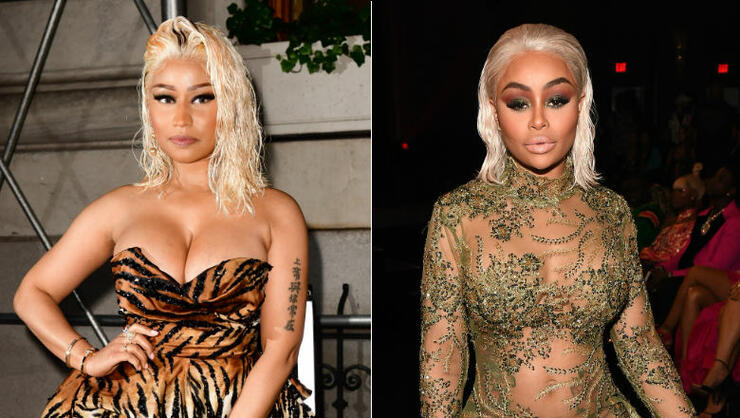 Blac Chyna will release her new single next week, and she recently shared she one day hopes to work on music with Nicki Minaj.
Someone, somewhere, apparently gave Blac Chyna the idea we were looking for some music from her. The social media star has floated through various shows throughout her career, and sometimes she shows herself in the booth. Her fans have been awaiting a full-length project, but while she keeps that news close to the chest, Blac Chyna has revealed that her single "Seen Her" will drop next week on Monday, June 29.
The reality star recently sat down with Claudia Jordan for Fox Soul and was asked who she would like to get into the studio with one day. Chyna seemed hesitant to share, but when prodded, she made her admission. "I mean, of course, I would like to do a song with Nicki [Minaj]," Blac Chyna said. "I did a bunch of videos with Nicki, she shouted me out in a few songs."
She also said that she promoted one of her shows on Queen Radio, so the two ladies do have somewhat of a working relationship. "She's always supported me, too. When I posted my release date, she reposted it to her Instagram. We've been friends for like, so many years. Maybe nine years now?" Could you see Nicki Minaj and Blac Chyna making a hit?
Blac Chyna (kind of) discusses her upcoming single "Seen Her" and talks about wanting a @NickiMinaj feature: pic.twitter.com/sPaah1zRwc

— GlockTopickz (@Glock_Topickz) June 20, 2020