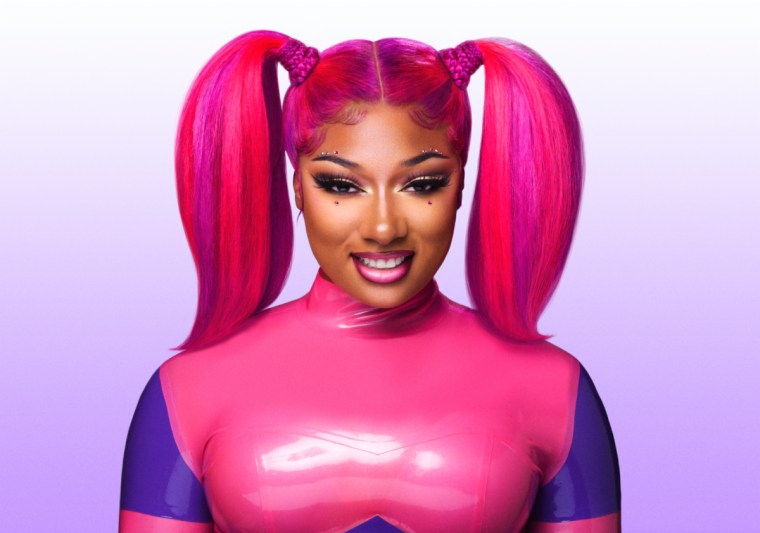 Fresh from her song of the summer reign after teaming up with Cardi B for "WAP," this Houston Hottie is literally not stopping and is back with another ass shaker with a little help from Thugger.
Regardless of the Leprechaun controversy that currently encases her persona, Megan Thee Stallion isn't letting that distract her from what putting what initially pushed her to the forefront, music. On Friday (October 2), the Houston rapper has returned with her latest single "Don't Stop," and this time around, she's asked Young Thug to assist her on what's sure to be a fan favorite. "Don't Stop" comes on the heels of Megan Thee Stallion's feature on Cardi B's No. 1 hit record "WAP"—a chart-topping milestone that both ladies are continuing to celebrate.
Prior to the release of Meg and Young Thug's "Don't Stop," the leader of the Hot Girls took to her YouTube channel to entertain fans. Megan's name has been entangled in drama connected to the July shooting incident involving Tory Lanez, and she's out to prove that her career comes first above any other drama that may follow.
"Don't stop, pop that cat, just like that," she raps. "Shake that shit, work it bitch."
Along with the song, she has debuted an epic Alice in Wonderland-inspired visual, directed by Colin Tilley ("WAP"). In the twisted fantasy, Meg plays different roles including a sexy Cheshire Cat, Queen of Hearts, and Alice herself, twerking alongside a cat in one scene. Thugger also makes a cameo as an Edward Scissorhands-type groundskeeper.
Quotable Lyrics;
I got a stank ass walk and a reckless ass mouth
And my sh*t so tight, when he f*ck, my p*ssy talk
I don't even say, "What's up?" I just tell him what I want
'Cause I got another n*gga that's gon' do it if he don't
Take a look at the visual below and let us know if you're feeling this one from the Hot Girl coach. ISSA BOP OR ISSA FLOP?