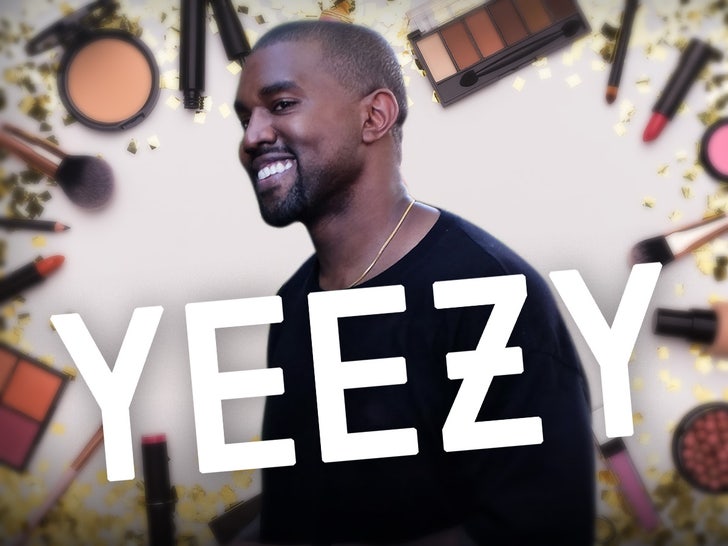 Kanye files for "Yeezy" to take over the make-up industry.
There's clearly a lot of money in the make-up industry. Kylie Jenner (allegedly) became the youngest billionaire after selling Kylie Cosmetics. Kim Kardashian and Khloe have both made bank off of cosmetics but it appears that Kanye West is the next member of the Kardashian clan to get into the world of cosmetics.
According to TMZ, Kanye West filed documents to trademark Yeezy under various cosmetic products such as "makeup, false eyelashes, facial masks, nail polish, moisturizers, bath gels, body oils, shaving cream, hair care products, and perfumes." Additionally, the trademark would also cover hygiene products like toothpaste and deodorant.
This wouldn't be Kanye's first attempt at getting into the world of cosmetic and hygiene products. Ye initially revealed that he had plans to create the DONDA cosmetic line after filing to trademark the name for the use of beauty products. Obviously, that never actually came into fruition but given that Yeezy has turned into one of the biggest brands in fashion, it seems like now is a better time than any for Kanye to actually jump into the world of make-up.
Aside from his foray into the world of make-up, the rapper was recently spotted at the Chicago protests in the wake of George Floyd's murder. He also launched a $2M trust fund for Floyd's daughter.
Are you here for Yeezy getting into makeup?