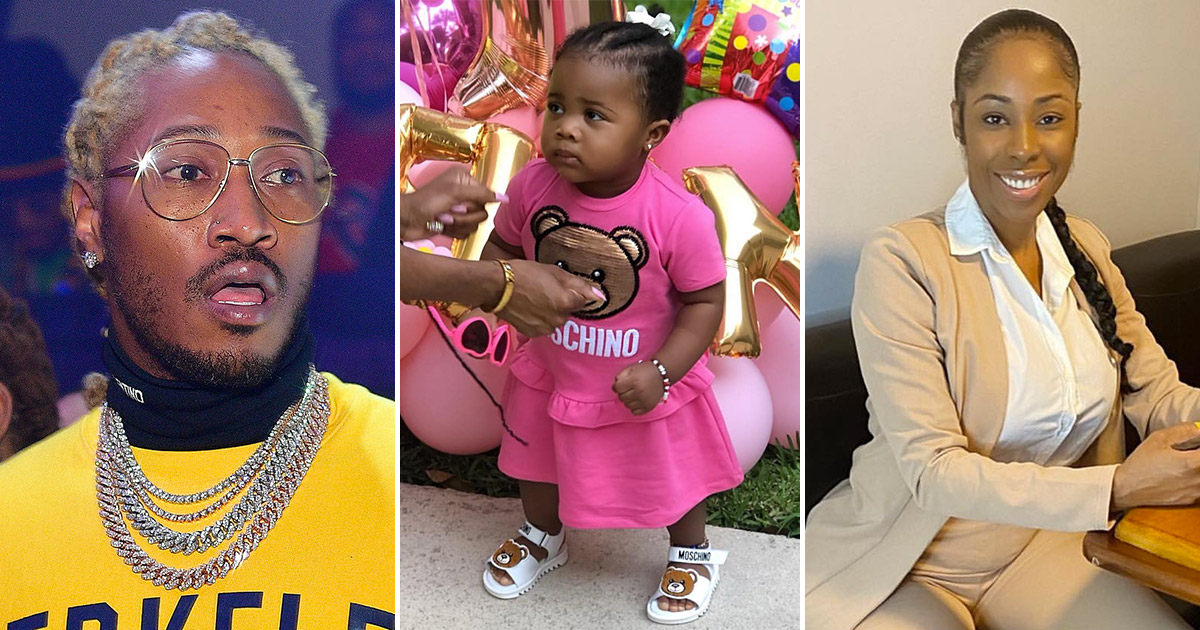 The serial baby daddy strikes again. Future is reportedly a 99.99999% match with Eliza Reign's daughter after taking a DNA test.
All of the needless back-and-forth in and out of court ended up being worth it for Eliza "Reign" Seraphin. After over a year of battling Future for paternity and child support, it was reported that a DNA test confirmed that he actually is the father of her 1-year-old daughter.
Eliza Reign gave birth to Reign Wilburn last year and, since before her birth, the little one's mother has been fighting to establish Future's paternity. The rapper has seemingly been unwilling to cooperate, accusing Eliza of this, that, and the third during their legal battle. However, at the end of the day, she had a point in taking him to court as he has now been confirmed to be Reign's father.
The timing of this is remarkable as Future just sent out a bunch of personalized Mother's Day messages to his baby mamas on Sunday, intentionally leaving out Eliza Reign. After learning that he likely has to claim another child, Future reacted ruthlessly on Twitter with some cryptic messages.
"Teach these hoes how to keep they business off the internet," wrote Pluto. "U run to the internet. I can't speak the truth ima log off."
That last statement seems to point to Future still attempting to hide his paternity of 1-year-old Reign Wilburn. Clearly, he's feeling some type of way over how this was revealed to the world. Still, the toxicity inside of him isn't letting him simply own up to his baby. Peep the receipts below:
Teach these hoes how to keep they business off the internet..

— FUTURE/FREEBANDZ (@1future) May 11, 2020
U run to the internet.

— FUTURE/FREEBANDZ (@1future) May 11, 2020