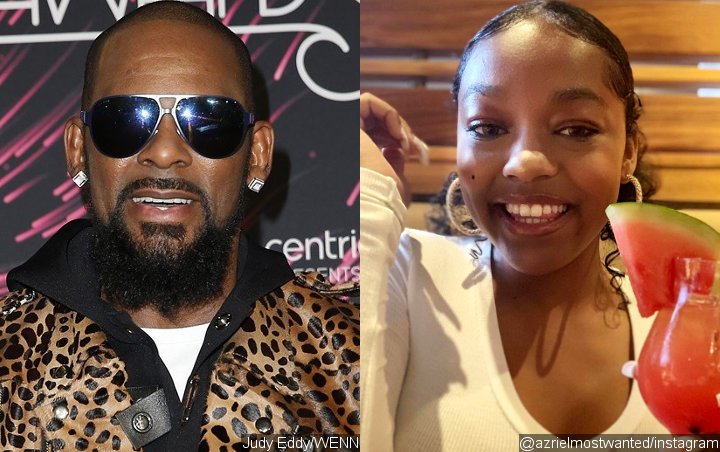 This is the pissy ass song that never ends. Azriel Clary had quite a bit to say on a recent Instagram Live where she destroyed a jacket that allegedly belonged to R. Kelly and blasted people who continue to support the disgraced singer.
As teams of lawyers in various states build cases against R. Kelly over a slew of charges, his former "girlfriend" Azriel Clary has been doing her best to move forward from her relationship with the music icon. Over the last few months, the world has tuned into Azriel's social media accounts where she's shown more of herself as a young woman and aspiring artist. She's sung songs, delivered rap bars, and shared intimate details about her time living with Kelly and his other girlfriend, Joycelyn Savage. Azriel's post-R. Kelly life looks as if the 22-year-old has moved on, but a recent Instagram Live suggests that she's still struggling emotionally.
Azriel Clary went Live and ripped up a jacket that allegedly belonged to Kelly. As material flew around everywhere, Azriel's mother attempted to comfort her daughter with hugs and kisses. "Stop," her mother said gently as Azriel continued to rip up the clothing. "This is what people fail to realize," Azriel said to the camera. "Materialistic stuff did not abuse me, no matter how much stuff I walked away with. That is not what abuse means, that is not toxic to me, clothes were not manipulating me. The man was. The man who was supplying everything."
She then targeted those who continue to stand by R. Kelly through these accusations. "You sound stupid," she added. "You sound very, very stupid supporting someone who you now know of has abused so many people. How stupid can you be? How degrading can you be? And it's so sad, because half of the people that bash me, you've been in an abusive relationship. You've been in an abusive situation and you feel that because you didn't heal, I don't deserve to heal."
She went on to say that she's "healing amazingly" and doing well, despite what others may say. Swipe through to watch the clip of Azriel Clary on Instagram Live below.