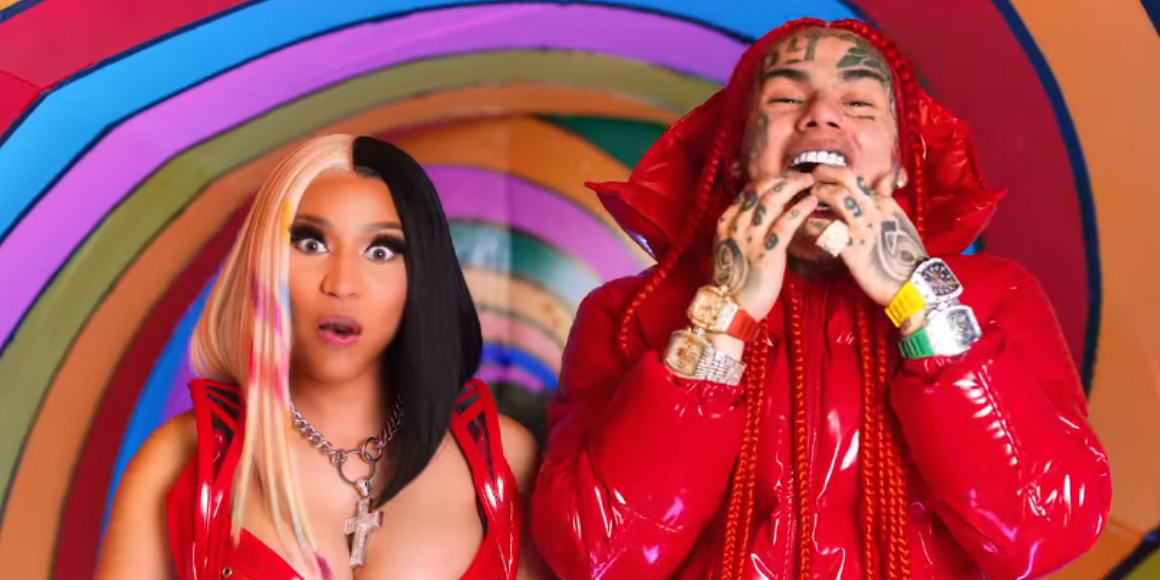 YouTube reps shut down Tekashi 6ix9ine's claim that he broke his own record.
Apparently, Tekashi 6ix9ine is back, whether we like it or not. He's returned with a vengeance in an attempt to reclaim his throne as hip-hop's resident troll. The rapper made his return with the release of "GOOBA" and an appearance on Instagram Live where he was nearly in tears due to the overwhelming amount of people who joined in.
His second single since his return, "TROLLZ" with Nicki Minaj, dropped on Friday and less than a day later, reports emerged that he broke his own record on YouTube. "TROLLZ" allegedly surpassed "GOOBA" as the biggest hip-hop debut in 24 hours on the platform.
YouTube has since denied this. According to XXL, a rep from YouTube shared a statement revealing that "TROLLZ" 6.4 million views short of surpassing "GOOBA."
"Videos eligible for YouTube's 24-hour record debuts are those with the highest views from organic sources within the first 24 hours of the video's public release," a rep said. "This includes direct links to the video, search results, external sites that embed the video and YouTube features like the homepage, watch next and Trending. Video advertising is an effective way to reach specific audiences with a song debut, but paid advertising views on YouTube will no longer be considered when looking at a 24-hour record debut."
Looks like 6ix9ine and Nicki jumped the gun when they announced the news. Got 'em. Thoughts?