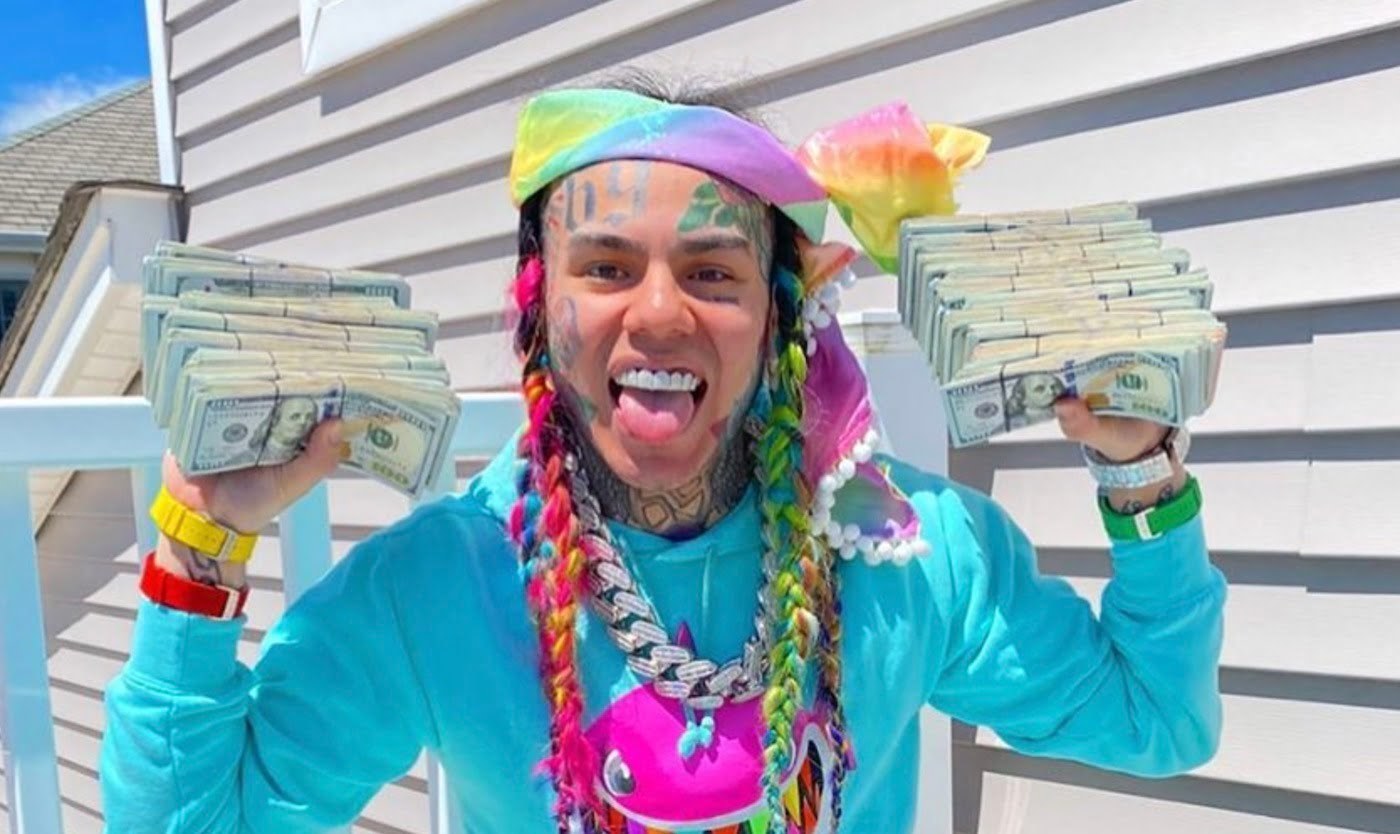 The rat himself has been sniffed out. 6ix9ine has been moved to a new location, after his address was leaked online, Saturday.
Tekashi 6ix9ine is reportedly on the move to a new location, according to the rapper's attorney, Lance Lazzaro. The location change is in accordance with the police, TMZ reports.
Early Saturday, 6ix9ine was spotted by a neighbor on his balcony, presumably in a similar fashion to the picture above, and his address was subsequently leaked online. A video was released on Twitter of a girl claiming that she lives across the street from 6ix9ine and caught him on his back deck.
The rapper wouldn't be hard to spot, as he can be seen flaunting his classic multicolored hair and dressed like Rainbow Mario on Instagram. He is allegedly located in Long Island, but that information has not been confirmed.
6ix9ine was sentenced in New York last year on charges related to gang activity, but his sentence was reduced after infamously cooperating with authorities, by testifying against members of the Nine Trey Gangsta Bloods gang. 6ix9ine could have faced up to a mandatory minimum of 37 years in prison. What do you think of all this? Do you think 6ix9ine's days are numbered?