| | |
| --- | --- |
| GET 'EM GIRL!: Cardi B Shuts Down Cheating Allegations Pinned On Offset – "This Sh*t Is Fake" | 15.06.18 |
Offset and Cardi B are once again the subjects of cheating rumours that they really don't want to be a part of. A random Twitter user shared an image of a bartender by the name of Jade who is alleged to be Offset's new side chick.
"Offset now cheating on Cardi B with this bartender/stripper named Jade..Offset the MVP ..fuks bad bitches, then comes home to cardi b 😂," the instigator captioned the photo.
Offset now cheating on Cardi B with this bartender/stripper named Jade..Offset the MVP ..fuks bad bitches, then comes home to cardi b 😂 pic.twitter.com/Loe4Q9mdGM

— DiL (@dilptl77) June 14, 2018
Sadly, the tweet pulled in over 13 thousand likes with more than five thousand people talking about it. Cardi responded to the rumours in a tweet of her own: "This shit is fake and you corny miserable nikkas and corny ass bitches love entertaining it. Ya be so thirsty for fake ass drama. Goodbye." Before continuing, "People will believe the lie cause it's more entertaining then the truth 🤷🏽‍♀️Goodnight"
People will believe the lie cause it's more entertaining then the truth 🤷🏽‍♀️Goodnight

— iamcardib (@iamcardib) June 15, 2018
Even Offset chimed in himself, assuring us there's nothing to worry about when it comes to their relationship.
B U M B S

— OFFSET (@OffsetYRN) June 15, 2018
S T O P W I T H T H E L I E S

— OFFSET (@OffsetYRN) June 15, 2018
It's really sad that these two continuously have to deal with such foolishness on social media, especially with what should be some of the happiest moments of their as they wait on the pending arrival of their little girl. The internet has to find some chill.
| | |
| --- | --- |
| ARE YOU SURE?: Tinashe Claims Ben Simmons Is The Last Basketball Player She'll Ever Date (VIDEO) | 15.06.18 |
Tinashe is limiting her search for the perfect man.
After all the drama that Ben Simmons brought along with him in their short-lived relationship, we can't necessarily blame Tinashe for swearing off of basketball players for a while. The mentality for some remains "Ball is life" but for Tinashe, it is anything but. The singer was recently wrapped up in a complicated love triangle with her former "boo thang" Ben Simmons and Kendall Jenner. Simmons allegedly cheated on Tinashe with Kendall before an entire tornado of hook-ups started happening. Kendall got with Gigi and Bella's younger brother, Anwar Hadid, and Tinashe spent some time with Jenner's ex Blake Griffin. With all the nonsense going on with her relationship status of late, Tinashe is making a big decision regarding who she dates in the future.
The "2 On" singer was leaving a Hollywood club last night when TMZ caught up with her, asking if she would ever date a ballplayer again. Before hopping into her exotic whip, Tinashe replied to the photographer's question if she was finished dating NBA stars with an enthusiastic, "Oh yeah!" Making her way out of the L.A. hotspot, the singer revealed her love life is "excellent" at the moment, giving a thumbs up to the paparazzi. Adding to her list of prerequisites, potential dating candidates for Tinashe must not be an idiot, according to her, as she bashed the majority of men in Los Angeles saying she comes across many stupid people there.
So, if we're keeping a list, you mustn't be in the NBA or be an idiot to date Tinashe. I guess JR Smith is totally out of the running?
| | |
| --- | --- |
| NO MORE PUDDING FOR YOU: Bill Cosby Fires Entire Legal Team Amidst Guilty Verdict | 15.06.18 |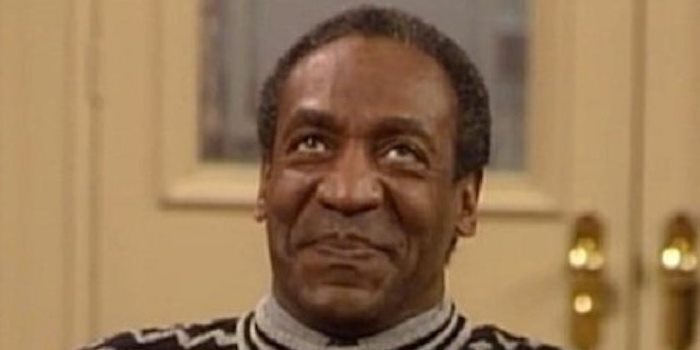 Things aren't going so well for Bill Cosby, the once widely-beloved actor is potentially facing decades in prison. Since the results from his legal battles haven't been successful for him so far, Cosby is firing his whole legal team. A new one, led by Joseph P. Green Jr, is taking on the case. The former high-profile team was headed by Tom Mesereau who had been Michael Jackson's attorney during his trial for child molestation back in 2005. Although he won Jackson's case, Mersereau was unable to create the same results for Cosby. The jury came back with a guilty verdict for three counts of aggravated indecent assault in April 2018. The lawyer had been on the case since August 2017.
Bill Cosby is currently on house arrest awaiting his sentencing hearing set for the 24th and 25th of September. These dates might change due to the shift in legal representation, though no formal announcement has been made to signify the possibility. Trial dates had previously been pushed back when Merserau took over from Cosby's preceding lawyer after the declared mistrial in June 2017. Green, his current lawyer, is the fourth main lawyer working with the accused.
The Pennsylvania jury did not agree with Bill Cosby's claims that his sexual contact with Andrea Constand was consensual. Given his admission of giving the woman Benadryl pills on the night of the encounter, the guilty verdict does not come as such a surprise.
| | |
| --- | --- |
| HERE FOR IT OR KEEP IT?: Drake's "Scorpion" Album Will Feature Response To Pusha T According To DJ Akademiks | 14.06.18 |
A toned-down version of Drake's diss track will reportedly surface on "Scorpion."
DJ Akademiks is one of the most influential people in hip-hop. His relationship with Tekashi 6ix9ine aside, Ak is usually one of the first to get the inside scoop on some of the juicier stories pertaining to your favorites rappers. When he's not breaking news, he's usually sharing his polarizing opinions about hip-hop culture. You don't need to love him but he's fully absorbed by the culture and you have to respect that. In a way, Akademiks is like any one of us: a fan viewing things unfold from the outside. When he does speak up though, his words usually carry weight. Such was the case when he casually revealed that Drake's response to Pusha T will be dropping within the Scorpion tracklist on Everyday Struggle.
When discussing how much he dislikes the "I'm Upset" single, Ak stated that a little birdie informed him that Drake was including his "career-ending" response to Pusha T on his next album. This has been hinted at as it would be unlike him to simply accept defeat without trying to get a one-up on Pusha but this is the first instance of an industry source saying it will eventually release. According to Ak, the song will be a toned-down version of the original record that J Prince informed Drake to halt production on. While it will be significantly less vulgar and disrespectful, Ak says there will be parts and references kept in after it was re-recorded.
Scorpion is set to arrive on June 29 and, while DJ Akademiks could just be gassing everyone up, a response to Pusha T will be on the tracklist. Is it too late though?
Drake finally shared the 'Scorpion' release date, and apparently Ak heard there *IS* a Pusha T response coming 👀🤔

A new #EverydayStruggle w/ @neweryork, @IamAkademiks, & @Wayno119 is LIVE: https://t.co/NFa15T1gHk pic.twitter.com/x0Bkt32MT8

— Everyday Struggle (@EverydayStrugg) June 14, 2018
| | |
| --- | --- |
| THE MORE YOU KNOW: Alice Marie Johnson Admits She Had No Idea Who Kim Kardashian Was (VIDEO) | 14.06.18 |
Kim and Alice finally meet.
Yesterday Kim Kardashian flew from Los Angeles to Memphis to finally meet Alice Marie Johnson in person. After seven months of working with her attorney, Ivanka Trump, and other government officials Kim met with Donald Trump, coincidentally on Alice's birthday, to plead with the President to pardon Alice for her involvement in a non-violent drug ring. "It became this mission that I just didn't want to give up," Kim said.
Kim and Alice sat down with the Today Show to talk about the journey in full. Alice admittedly said that when she found out Kim Kardashian was working to get her freed, she had no idea who she was, having been locked up for 20 years. "As soon as I found out who she was, I started getting every magazine I could find," she said. "I started reading everything that I could about her. And everyone was amazed. And I was amazed, too."
Alice now keeps a photo of Kim in her bible, that is a page ripped out of a tabloid magazine. "'Thank you' is not big enough. I think I have to walk it out. I have to walk my 'thank you' out. I have to live it out for her, for my family, for the supporters," she said.
As for the future of Alice, she plans on helping those just like her. "I plan on continuing to magnify this issue. And I can't stop. I can't stop. I've lived it," she explained. "I've walked with them. I have cried with them. My life is completely intertwined forever with those who were left behind. So it can't end here."
Check out the video interview below:
| | |
| --- | --- |
| GIRL, JUST GO GET A JOB: Blac Chyna is Now Accusing Kylie Jenner Of Stalling Her Lawsuit | 14.06.18 |
Blac Chyna wants Kylie Jenner to woman up and make time for her deposition.
If we take you back a few years, Kylie Jenner and Blac Chyna have clearly had beef for a good minute. While Chyna may be involved in a lawsuit against the Kardashians for "derailing" her joint show with Rob, Kylie has drawn the ire of Blac Chyna for years. Ever since she started dating Tyga, one of the former stripper's baby daddies, Kylie has been target numero uno for Chyna. When the entertainer became part of the family by dating Rob Kardashian, the family sucked it up for the sake of their brother but you could tell Kylie wasn't feeling her sister-in-law. Apparently, the two still despise each other as Kylie is reportedly refusing to show up for her deposition in Chyna's suit against the family.
According to court documents obtained by TMZ, BC thinks that Kylie has been playing a dangerous game of hide-and-seek as her team fails to make her available for a deposition hearing. We reported that Chyna believed the Kardashians conspired against her to get Rob & Chyna removed from the E! network. With a trial due to begin on October 17, the lack of Kylie's cooperation is delaying everything related to the case. With Kylie's deposition missing, Chyna's legal team says it has become virtually impossible for them to prepare for trial and if she does not make herself available, Chyna will reportedly take further legal action to push her.
Another day, another drama for the Kardashians, and another lawsuit by Blac Chyna. What else is new?
| | |
| --- | --- |
| CHEAPER TO KEEP HER: Cosby Reps Shut Down Stories that Bill Cosby's Wife Camille is Divorcing Him | 14.06.18 |
Although it was widely reported that Camille Cosby allegedly was preparing to divorce her husband of 54 years, Bill Cosby, a rep for the family has categorically denied the news. It appears that the news was premature and the rep hammered home that there are no issues with the Cosby children either.
According to People Magazine, Andrew Wyatt tells stated that the Radar Online report that the two are headed for a split — and that Camille has moved out of the Philadelphia home where the convicted comedian remains on house arrest — is a "ridiculous story from an egregious publication."
"The accusations they have made in their tabloid are absolutely false," says Wyatt. "Mrs. and Mr. Cosby are not getting divorced and she's with him in the Philadelphia home as we speak."
"No issues in the marriage, no issues with the children," continues Wyatt. "These children are grown women in their 40s and 50s. These are not kids. These are not little kids running away from their father."
"It's amazing how people can make things up," adds Wyatt, who says Radar Online never reached out to him for comment ahead of publishing its story Wednesday.
Welp, that settles it. Still, some are hoping that Mrs. Cosby has a Get Out moment and leaves the beleaguered entertainer. She's stood by her man before, so that doesn't look likely.
Welp, there's that.
| | |
| --- | --- |
| GIRL, WHAT?: Jada Pinkett Smith Shares How She Knew Her Son Jaden Had Lost His Virginity – "He Had a Certain Swag" | 14.06.18 |
Jada Pinkett gave her young boy admiration.
Mother and child come bearing a metaphysical connection which can be suppressed. Jada Pinkett Smith, an atypical parent to say the least, spent a good amount of time observing her children while they manifested their own dreams and desires. Less controlling than most parents, Jada and Will allowed son Jaden to move out the house at the tender age of 15.
Sensing their child had plateau'd under their tutelage, Jada painstakingly allowed her son to experience life on his own terms, on a level more profound than choosing one's outfit or eye shadow. Jada, always observant, recounted yet another milestone in an interview with NBC's Megyn Kelly Today.
Jada Pinkett knew her son had lost his virginity the moment he started "moving differently." One day out of nowhere, Jaden suddenly had a "certain swag" about him. Jada said "He was walking different, and there was just a loss of this … my little boy was gone." Encased in that moment, was a stare down between mother and pupil, in which Jaden read his mother's thoughts. He turned to her and said, "You know, I was just with a friend," Jada then opened the floor and Jaden complied. With his confession out the way, Jaden ever so quietly leveled up a few more stairs.
| | |
| --- | --- |
| ALTHOUGH NO ONE ASKED: Bow Wow Defends Jamie Foxx After Penis Smacking Allegations (VIDEO) | 14.06.18 |
Bow Wow isn't buying the allegations against Jamie Foxx.
Over the past several months, more and more popular male celebrities faced sexual misconduct and sexual assault allegations. Some of them caught the public by surprise but others, not so much. The #MeToo and #TimesUp movement have played a major role in helping sexual abuse victims stand up and speak their mind. Jamie Foxx is the latest actor to be accused of sexual misconduct. He's since denied it but his accuser filed a police report already. When the news got to Bow Wow, he had some words to say about the situation.
Bow Wow shared his thoughts on Jamie Foxx's recent accusations and he's clearly not buying into it. Bow Wow explained that he didn't believe Morgan Freeman's accusations nor will he with Jamie Foxx's. He went on a lengthy rant on Instagram and explained that he feels the women accusing both actors are lying.
"I was going to let this shit slide. After Morgan Freeman, I said 'get the fuck outta here.' Now, Jamie… get the fuck outta here." He said, "A lot of y'all women need to get up off your mothafuckin' ass and get a job man. Go get a fuckin' job. Stop trying to use celebrities as a scapegoat. Cut that shit out. Nobody believe you."
Bow Wow also dove into a bit of a conspiracy behind the #MeToo movement and how each accuser has used Lisa Bloom to represent them in their cases.
"They hire the same fuckin' woman to represent them. It's the same story. Every week, it's somebody new." he said, "Y'all makin' it bad for women that's really out here getting touched and abused by mothafuckas. 'Cause ain't nobody going to be believin' them."
| | |
| --- | --- |
| SAY WHAT NOW?: Chris Brown's Alleged Victim Granted Restraining Order After He "Hit" & "Stalked" Her | 14.06.18 |
More Chris Brown legal drama.
For the second time in as many months, Chris Brown is in trouble with the law. In May, Chris was under fire for an alleged rape that happened at his house. While he was not involved in the reported sexual assault, the mere fact that it was said to have taken place under his roof is troubling. Now, Breezy has a whole new problem to consider. A woman has reportedly just been granted a restraining order against Chris Brown after he allegedly stalked her, followed her incessantly and hit her on occasion. None of these allegations have been proven so they are definitely to be taken with more than a few grains of salt.
The Blast is reporting that the incident dates back to a party where Brown allegedly hit a woman named Cassandra. Regardless of if the claims are factual or not, the court has granted the woman's request for a restraining order, forcing Breezy to stay at least 100 yards away from her at all times. Legal documents show that Cassandra is accusing Brown of stalking and "hitting" her. According to the publication, the woman's details are not clear in the least bit and she does not provide follow-up information when prompted to explain when and where the incidents took place.
A hearing will happen next month to determine how the case will move forward. Chris is currently rehearsing for his Heartbreak on a Full Moon Tour
| | |
| --- | --- |
| NOT SO FAST!: Rich The Kid Reportedly Battles For Custody Of Kids In Ongoing Divorce Case | 14.06.18 |
Rich The Kid is attempting to block his estranged wife from collecting any money from his pockets in divorce case.
Rich The Kid's had a major year so far. The rapper picked up two platinum plaques for "Plug Walk" and "New Freezer" with Kendrick Lamar. In addition, his debut album, The World Is Yours just went gold. However, he's also been dealing with some issues in his personal life. The rapper's estranged wife filed for divorce earlier in the year and recently accused him of ignoring the papers. He's since responded to it and now, he's fighting for custody of his kids and he wants to prevent his wife from getting any money after everything is said and done.
According to The Blast, Rich The Kid finally responded to divorce papers filed by his estranged wife. The rapper made it clear that he doesn't want her to receive any money out of his pocket for legal bills or spousal support. RTK is currently fighting for custody of his two children. He also wants to prevent Willis from receiving any financial support. RTK is currently fighting for joint physical and legal custody of the kids which would significantly lower child support payments to his estranged wife.
Willis filed for divorce in March and shocked the world after she revealed that Rich The Kid has two children. She was fighting for full custody of their children and wanted Rich The Kid to receive visitation rights. She was also looking to receive child and spousal support following the divorce.
The divorce case is still on going.
| | |
| --- | --- |
| NOT TODAY: Teairra Marí Denied Restraining Order Against 50 Cent In Revenge Porn Lawsuit | 14.06.18 |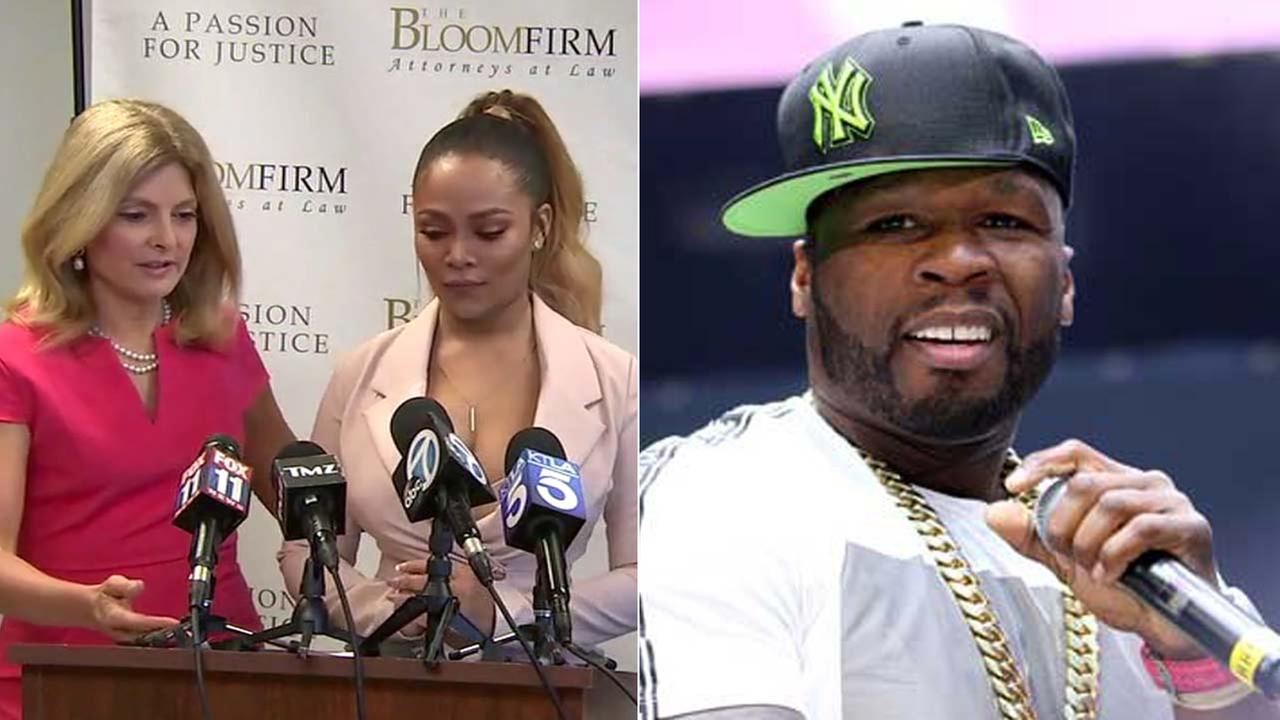 Teairra Mari has been flatly denied a restraining order against 50 Cent, she could use to build a case against him. Her high-powered attorney Lisa Bloom blames the judge for getting lost in the details, fundamentally disagreeing on a definition for "engaging" in a sexual act. Teairra Mari's lawsuit alleges both her ex Akbar Abdul-Ahad, and his friend 50 Cent, colluded against her when the accusations first came to light. If you recall, 50 Cent posted stills from the reported sex video, images depicting an ejaculatory discharge on her face. The pictures were quickly taken down by admins with 50 Cent calling foul over freedom of speech, asinine as it may sound.
According to Lisa Bloom that judge vetoed the attestation because he wasn't convince the photo 50 Cent posted of Teairra Mari with ejaculation on her face wasn't sexually suggestive enough, of her engaging in a sexual act. The judge was also unconvinced that 50 Cent would ever post the photo again. If I were an officer of the Criminal Justice system, I wouldn't bet against the spread on this one. 50 Cent is not exactly a model of socially acceptable online behavior. As for her ex Akbar Abdul-Ahad, he is scheduled to meet the same judge in half a month's time.