| | |
| --- | --- |
| SAD TIMES: Bad Boy Rapper Craig Mack Has Passed Away at 46 | 13.03.18 |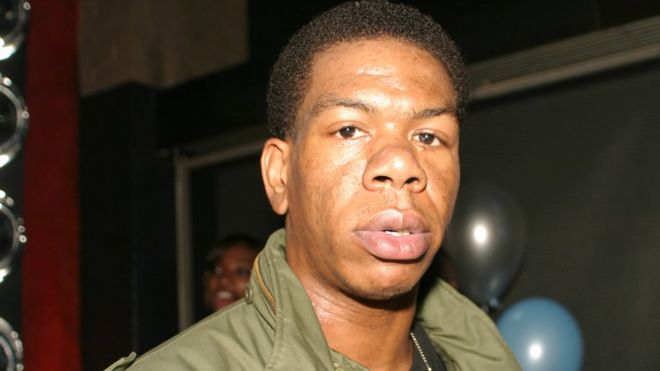 It's sad to report that New York City veteran, Craig Mack, who was a part of Diddy's Bad Boy Records in the 90's, has passed away at the age of 46. Reports say that Mack had died of heart failure at a hospital near his Walterboro, S.C., home Monday.
Mack was the first artist to release an album under Diddy's Bad Boy Records with Project Funk da World. The album's highlight included the hit single "Flava in Ya Ear," which went platinum and reached as high as #9 on Billboard's Hot 100 charts back in 1994.
Several members of the hip hop community have already taken to to social media in the early hours of Tuesday morning to voice their condolences.
DJ Scratch of EPMD fame posted a photo of Mack with the caption, "I just got a disturbing phone call. I cannot believe this dude is gone. He just reached out a couple of weeks ago for me to speak on his documentary about his life. Because Craig was my rodie on tour. He would set up & break down my turntables every night on tour. Rest In Peace Lil Bro."
While Funkmaster Flex also posted a tribute of his own to Instagram. His caption read, "Rest in Peace! Good brother … #CraigMack …Alvin Toney love my brother."
Check out some of the early tweets from fellow peers & friends (below).
| | |
| --- | --- |
| DESPITE WHAT "THEY" SAID: Amber Rose & 21 Savage Are "Still Together" Amid Break Up Rumors | 13.03.18 |
Don't worry, Amber Rose won't stop sniffing 21 Savage's drawers anytime soon.
Moments ago fans were pretty sure Amber Rose and 21 Savage called it quits after eight months of dating. How? Well, all photos of each other were swiped from their Instagram feeds and they apparently unfollowed each other the social media app. With both these pieces of evidence, it's pretty easy to assume that they could have ended, but Amber has recently set the record straight.
"We're still together, I just unfollowed over 100 people though," she exclusively told the folks over at The Shade Room. "His unfollow was on accident—It's back up now." As for the reason behind the deletion of her recent post of 21, she says it was because "everybody was going in on my baby and I didn't like that."
It seems as though you can accidentally unfollow your beau on Instagram – and delete a few pics – and doing so doesn't mean it's over.
In other 21 news, he recently hit up The Ellen DeGeneres Show and donated $21,000 to Get Schooled, a non-profit organization designed to inspire young people to attend higher education institutes.
| | |
| --- | --- |
| MR STEAL YO GIRL: Trey Songz Accuser Claims He Hit Her So Hard That She Had Concussion | 13.03.18 |
Trey Songz got some major issues on his plate that he's dealing with right now. During All-Star Weekend in February, the R&B singer was accused of hitting a woman's face during a party. While the rapper has denied it, her legal team hasn't been playing any games. Last week, the woman's attorney, Lisa Bloom, successfully managed to file a restraining order against Trigga Trey. Today, the alleged victim spoke in detail about what occurred that evening.
During a press conference, Andrea Buera, gave her side of the story about what occurred during the night of the alleged assault. She gave a horrific account of what happened.
"I was attending an after party when Trey began yelling at me, choking me, punching me and ultimately, he knocked me to the ground. While I was on the ground, he continued punching me." She said, "And he did not stop until his security guard pulled him off of me."
She later said she had to go to the hospital because of the severity of the assault.
"I had to go to the hospital because he hit me so hard I had a concussion and was throwing up from the migraines." She said.
Buera was in tears on the podium. She concluded by asking for an apology from Trey Songz as well as the other people who stood-by while the incident happened.
"I've opted into doing this press conference today because I'd like to stand-up for myself. As a victim of a crime, as a woman and as a mother." She said, "Trey, you know what you did. And you know what you did was wrong. To those of you who stood and watched and did nothing, you know what you did was wrong too. Trey, I'd like an apology, I want you to get help. And although I'm not your first victim, I'd like to be your last."
Watch the full clip below.
| | |
| --- | --- |
| ARE YOU SURE?: Jhene Aiko Denies Rumors That Her Relationship With Big Sean Is In Trouble – "The Internet is a Wild Place" | 13.03.18 | For a little while there it seemed like Big Sean & Jhene Aiko's relationship was in turmoil, that is until Jhene cleared the air on things. On Monday night, rumors surfaced that Big Sean & Jhene's relationship was in jeopardy after Sean had allegedly been caught flirting with Pussy Cat Dolls singer Nicole Scherzinger at an Oscars After party. "They were all over each other and they looked really comfortable around each other. They looked like they were a couple," one source told The Jasmine Brand, who broke the story. Aiko reportedly caught wind of this news and was furious. "She was pissed, she confronted him about it and he didn't really deny it," the source then added.
In addition to that, TheShaderoom caught Jhene unfollowing Sean on Instagram in a since-deleted post, but has since followed him back. At the time, rumors were quickly spreading that the relationship was on the rocks following the rumor & alleged unfollowing, but Jhene has quickly put an end to that "fictional" story. Early Tuesday morning, Jhene hopped on Twitter and said "sorry, but nothing about you guy's fan fiction stories are true… I still love you tho," before Sean then retweeted it.
She then added, "the internet is a wild place it's a whole other reality. bless the internet. amen."
So it appears the break up story was just a rumor and all is thankfully good with the star couple, but we'll keep you posted if otherwise.
Check out the series of tweets from Jhene (below)
sorry, but nothing about you guy's fan fiction stories are true… I still love you tho 😘

— Penny (@JheneAiko) March 13, 2018
👏🏿👏🏿👏🏿👏🏿👏🏿 https://t.co/ZJ2icEh05B

— Sean Don (@BigSean) March 13, 2018
the internet is a wild place 🤣 it's a whole other reality. bless the internet. amen.

— Penny (@JheneAiko) March 13, 2018
| | |
| --- | --- |
| WHAT'S NEW PUSSYCAT?: Big Sean & Jhené Aiko's Relationship Reportedly in Trouble After Sean Was Caught Cheating with Former Pussycat Doll Nicole Scherzinger | 12.03.18 |
Jhené Aiko might indeed have the worst luck with men if the latest rumor to hit the mill is 100% true. Big Sean and Jhené have reportedly hit a rough patch in their relationship because of infidelity…with a certain pussy..cat! According to The JasmineBrand that the 29-year-old rapper was spotted out with 39-year-old singer Nicole Scherzinger and the two were hugging and heavily flirting at a private Oscars party.
They both attended an Oscar Awards after-party together and were cozied up together sitting at a table in VIP.
Witnesses claim the two were all over each other looked really comfortable around each other. They looked like they were a couple.
Reportedly no cameras were allowed inside so maybe they thought no one who knew Jhené would see their alleged "date". But here's the kicker, someone did and they told her what allegedly happened. And well, DUH! Jhené is now pissed. They then say she confronted Sean about it and he didn't really deny it.
…FYI, Jhene also unfollowed Big Sean on IG and he's basically ghost off of her page in the few weeks…
Do you think this sounds like a cause for break up or just an opportune moment to set up some boundaries — IF Big Sean was really feeling up on Nicole's pussy cat?
| | |
| --- | --- |
| ARE YOU BUYING IT?: Serena Williams Files 'Aneres' (Her Name Spelled Backwards) Trademark for Cosmetics Line | 12.03.18 |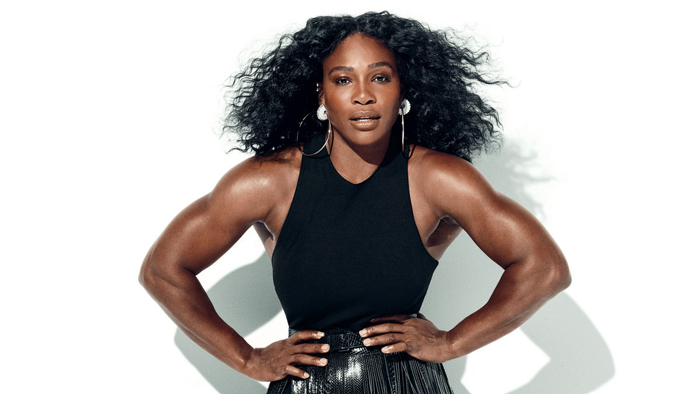 Serena Williams may have mastered the game of tennis, but noq, Williams could be adding more to her plate. She's reportedly preparing to expand her business endeavors to include a cosmetics line.
Williams, 36, filed legal documents to register the name Aneres (once in 2003 and again in 2016), TMZ reported. While Aneres just so happens to spell out the tennis star's name backward, it is also the designated title of her discounted clothing line (which is still available for purchase under "Serena Williams Signature Statement" via HSN's website). Williams apparently plans to revitalize the collection—which was first launched in 2004—by applying the trademarked name to a line of cosmetics.
What do you guys think? I don't know that cosmetics are something that comes to mind when I think of Williams, but hey, I support anyone looking to expand their empire. Will you be purchasing?
| | |
| --- | --- |
| TUNED IN OR TUNED OUT?: BET Casts Actress Gabrielle Dennis to Play Whitney Houston in Upcoming Bobby Brown Miniseries | 12.03.18 |
BET has cast Gabrielle Dennis to play iconic diva Whitney Houston in the two-part "Bobby Brown" miniseries starring Woody McClain that's set for a September premiere.
McClain is reprising his role as Brown in "The New Edition Story," which broke BET ratings records when it aired in January 2017. "The Bobby Brown Story" picks up where that movie left off, following Brown's successful solo run, Page Six reports.
It will also showcase Bobby and Whitney's highs and lows and struggles during their turbulent relationship. The couple was married from 1992 to 2007.
"The Bobby Brown Story" is executive produced by Jesse Collins ("The New Edition Story") for JCE Films, a division of Jesse Collins Entertainment; written by Abdul Williams ("Lottery Ticket," "The New Edition Story") and directed by Spike Lee protégé Kiel Adrian Scott.
What do you think about the casting? Are you here for it? Will you be tuned in or tuned out?
| | |
| --- | --- |
| WELL LOOKY HERE: Lil Wayne & Birdman Seen Hugging It Out & Catching Up (VIDEO) | 12.03.18 |
Strange tidings are afoot. After Birdman swore on his bird honor that Lil Wayne's Tha Carter 5 would indeed be dropping this year, it seemed genuine. Granted, the album's history has been rife with delay, deception, and legal drama; still, perhaps a new dawn was on the horizon. After all, Birdman was recently engaged, and perhaps all the romance helped soften his hardened exterior. Perhaps he simply heard Wayne absolutely dominating both Dedications and felt a rush of fatherly pride. Either way, it sort of feels like this might actually be the year that Weezy's pentalogy reached a conclusion.
While it's hardly confirmation of any musical wheelings and/or dealings, a recent video from The Shade Room does seem to signify that Birdman and Wayne's relationship on the mend. While they have doubtless undergone their fair shares of trials and reconciliations, it would appear that they are once again, at the very least, on "hugging terms." The clip showcases Birdman and Wayne hugging it out like the days of "Stuntin' Like My Daddy." They also appeared to exchange a few words, but the conversation was inaudible. While it's possible the pair were merely picking at old wounds, the embrace did look to stem from a place of love.
Check it out for yourself. It's entirely possible that Birdman and Weezy are on the cusp of a reconciliation; stranger things have happened, after all. And despite all the drama, they're still "family." Hopefully this bodes well, as nobody wins when the family feud.
| | |
| --- | --- |
| ARE YOU SURE?: 21 Savage Sang Karaoke And Now His Fans Want Him To Drop An R&B Mixtape | 12.03.18 |
21 Savage is known for his potently violent lyrics and uniform flow, detailing his skillful gunplay and trap lifestyle in many of his songs. Knowing this, why is it that many of his fans are clamoring for an R&B style mixtape after the rapper taped himself singing some classic karaoke over the weekend? His stylistic endeavors in rap have been worthy of the ATL musician's star shining brightly over the last few years but did you know that hiding somewhere within him, there is the voice of an angel? Okay, maybe that's a little bit of a stretch. In fact, he's a little flat throughout the performance, but who isn't during karaoke?
The "Bank Account" star shared a video of himself singing along to classics like Diddy and Usher's "I Need A Girl" and Ciara's "And I" on his Instagram story. He goes the hardest during Usher's part, showing off his chops and really stretching his range for the "I need a girl, in my life" lyric. 21 looks to be reading lyrics off of a screen when he's not singing his heart out. At one point, he's visibly chewing something while he has a grill on his teeth, raising a few questions from commenters.
Savage was just having some fun on a Sunday night, but his fans seem to really want a full-length R&B tape after his crooning with comments like, "Stop playing wit us 21drop the r&b tape" and "21 savage straight killing it." What do you think about 21's singing chops?
| | |
| --- | --- |
| HATE IT OR LOVE IT: The Game's Sexual Assault Accuser Claims He's Hiding Millions To Avoid Paying Her | 12.03.18 |
The Game may have to speak under oath and show his financial assets.
Priscilla Rainey, the woman who sued The Game in 2015 alleging he groped her bare vagina and buttocks, is now coming after the rapper again saying she hasn't received any of the $7 million she won against him. The Blast reports that Priscilla filed documents on March 1st demanding The Game to turn over his assets and be held in civil contempt for not paying.
The reality star says she's been working with third-party investigators and has proof that Game is hiding "millions of dollars" of income through different entities that he controls. Because of this, she wants him to speak under oath in court.
The Game has denied the accusations against his name, that allegedly happened while Priscilla was on set of his VH1 reality show She's Got Game.
Last year The Game sued Viacom saying the network didn't protect him against the accusations and for not making sure contestants were suitable to compete.
At the time of the first case, The Game posted a photo on Instagram with a caption detailing how he's not giving up any of his money.
| | |
| --- | --- |
| I KNOW YOU LYING: YBN Almighty Jay Says Amber Rose & Kim Kardashian Are On Christian Mingle Along with Blac Chyna | 12.03.18 |
YBN Almighty Jay continues to endorse the website, saying you'll find all your dream girls on Christian Mingle.
Following up on YBN Almighty Jay's claims last week that he initially met girlfriend Blac Chyna on Christian Mingle, the folks over at TMZ caught up with the young rapper to ask him about the comments. Jay continued to preach the good word of the lord, saying that he did indeed meet Chyna on the religion-based dating website, adding that many of your dream girls are hiding there. Clearly, we've been spending too much time on the wrong apps and sites because YBN added that Kim Kardashian and Amber Rose could also be found via the medium.
While many people are untruthful about their age as they get older, Jay says that in order to bag the older women, you need to fib and say you're a little older than your actual age: "If you too young, the h-es not gon' f-ck with you. That's the key." There is an eleven year age gap between YBN Almighty Jay and Blac Chyna, but that doesn't appear to bother either one of them in the slightest.
YBN claims that he is not being paid to endorse Christian Mingle, telling everyone to sign up so they can finally find girls like Amber, Chyna or Kim. He may not be getting Christian Mingle money yet, but he closed out his talk with the photographer saying, "I need that check. I'm giving y'all n—as hella attention." He's not wrong – at this point, Christian Mingle might want to think about paying up their guy YBN Almighty Jay for all this promotion.
| | |
| --- | --- |
| UNTIL YOU DO RIGHT BY YONCÉ: Keri Hilson Says Depression Was The Reason For Her Seven Year Music Hiatus…Again | 12.03.18 |
Last week, Keri Hilson announced her relaunch into music and shared that she has a new album on the way. The "Pretty Girl Rock" singer has been away from the scene for nearly seven years and in a recent chat, the 35-year-old explains why it all happened.
"When 'Pretty Girl Rock' was at the top of the charts… I was bearing the weight of some personal and professional mistakes, and they just weighed so so so heavy on my spirit, and I was just not myself," she said during a mental health panel in Atlanta. "It all just kind of spiraled for me, and became something I had never been through, I had never recognized myself as a person who can't pick themselves back up. I was literally onstage crying."
She explained how she asked to take a year off music but her management disapproved. This led her to only do shows that meant something to her which resulted in overseas performances that were meant for survival.
"Life wasn't about music anymore, life wasn't about the charts or watching them," she said. "Life wasn't about releasing music, shooting videos, writing songs, being in the studio, life was just about survival for me…"
"Seven years of my life have been a battle with depression," she said. "And I can't say that I'm all the way clear, but I'm in the clear."