| | |
| --- | --- |
| NOT TODAY, GIRL!: Blac Chyna Denied Entry Into a Pre-ESPY Awards Party Because of Her 'Bad Attitude' | 13.07.17 |
Could all of Blac Chyna's recent drama with be affecting her precious social life?
This could be a possibility as, according to new reports, she was recently banned at the door from an exclusive pre-ESPY Awards party.
"They didn't let her in because she wasn't on the list and had a bad attitude," a source revealed.
The source went on to add that Chyna "threw a fit" when she learned she was not allowed into the venue to attend Tuesday's Body at ESPYs party at Avalon Hollywood. She apparently "tried to crash" the event where stars like her ex-fiancé's sister's ex-husband Lamar Odom and other athletes like Aaron Rodgers and Lindsey Vonn were turning up.
Passers by said that while her behavior was anything but classy, she seemed to look the part, with some calling her "elegant" upon first glance.
| | |
| --- | --- |
| AND THE DRAMA CONTINUES: Kirk Frost Could Now Face Court Forced DNA Test & Child Support As Jasmine Washington Accuses him of Child Abandonment | 13.07.17 |
Woah! Jasmine Washington is playing no games. The woman that has maintained for over a year that Kirk Frost is the father of her son is not backing down. In fact, she's taking the situation to the next level and accusing Kirk of child abandonment.
According to the blog Fameolous, if Jasmine can show probable cause in court, a warrant will soon be issued for Kirk for child abandonment, which is illegal in the state of Georgia.
The Instagram blog states that child abandonment occurs (in Georgia) when a parent hasn't contributed to the child's welfare in more than 60 days. However, the Superior Court of Fulton County states abandonment occurs in 30 days.
Via the Superior Court of Fulton County:
Child abandonment is a misdemeanor offense in Georgia with a penalty of a $1,000 fine or up to 12 months in prison, when a parent has failed to provide sufficient food clothing, or shelter for the needs of the child for 30 days.

A warrant is applied for by the custodial parent or caretaker of the minor child through the warrant office in their county. Once the warrant is applied for, a hearing is scheduled. A judge will determine whether or not the abandonment occurred.
Since Kirk has refused to take a paternity test, a judge can enforce one. If he's found to be the father, a judge would then order Kirk to pay child support.
Fameolous reported Jasmine's child abandonment case against Kirk would be heard on Wednesday, July 12th. And, in fact, such cases are heard only on Wednesdays in Fulton County. However, Kirk's lawyer was able to push the hearing to a later date—2 weeks later, in fact, on July 26th.
Kirk's attorney was somehow was able to get the judge to reschedule until July 26th!

— FAMEOLOUS (@fameolousent) July 12, 2017
Jasmine's bold move comes days after she released receipts that seemingly proved she and Kirk had an ongoing affair. She posted a series of text messages which show Kirk begging her not to dump him and even claiming that he loved her. Kirk also asks about Jasmine and the child's well-being shortly after she gave birth in July 2016.
| | |
| --- | --- |
| THE FAMILY HUSTLE: T.I. is Allegedly Countersuing Tiny in their Divorce | 13.07.17 |
Tiny was just serenading her soon-to-be ex-husband onstage at the 2017 Essence Festival, and the two seemed to be on their way to an amicable split. However, Tiny's gesture must not have meant much to T.I. because he is now suing her.
Sources are reporting that when T.I. filed his response to Tiny's divorce request on July 10th, he also filed a counter-suit against her, specifying his own terms of the dissolve of their marriage.
While it has yet to be revealed exactly what T.I. is seeking, Tiny made her demands crystal clear when she filed for divorce in December 2016 and said her marriage was "irretrievably broken with no hope of reconciliation."
The Xscape singer requested primary physical custody and joint legal custody of their three children. She also requested half of the assets the couple acquired during their six-year marriage, which includes, properties, cars, investments, and funds in a retirement account.
Tiny also petitioned for child support as well as both temporary and permanent alimony. Though a judge will determine the amount, she petitioned it be "consistent with their standard of living."
| | |
| --- | --- |
| JUST WHEN YOU THOUGHT IT COULDN'T GET ANY SADDER: Someone Just Leaked a Maia Campbell Sextape! | 13.07.17 |
Just when you thought the Maia Campbell situation couldn't get any sadder… Someone has leaked a sextape featuring a woman who is believed to be Maia Campbell and a mystery man!
The nearly 1-minute clip shows the "In the House" actress (supposedly) lying on her back and getting smashed to smithereens by some random guy in Atlanta. Near the end of the clip, the guy can be seen "finishing" on the woman's breasts.
It's unclear if the woman in the video is actually Campbell or exactly when/where the explicit footage was recorded. But, if it IS her, it couldn't have been recent because she has a front tooth missing—as seen in the recent video of her begging for crack in Atlanta and the video of her denying LL Cool J's help—and the woman in the video clearly has all of her teeth.
Of course we can't post the obviously NSFW video here, so you'll have to follow this link to check it out.
As we previously reported, Maia Campbell was admitted to a rehab facility in Dekalb County, Georgia Monday night (Jul. 10) to undergo a mental health evaluation, but within 24 hours, she left of her own free will.
"She's left the facility, so she's no longer with Dekalb," a woman who goes by the name Rose said in a video update on Instagram. "And, at this point, she's an adult, all we can do is pray and help her to see that she needs the help. But we cannot force her to do anything, she's an adult, and I'm trying to collaborate with her family and see what can happen. But, at this point, we just have to keep her in our prayers."
| | |
| --- | --- |
| SORRY LADIES: Idris Elba Says He Will Never Get Married Again: "It's Not for Everybody" | 11.07.17 |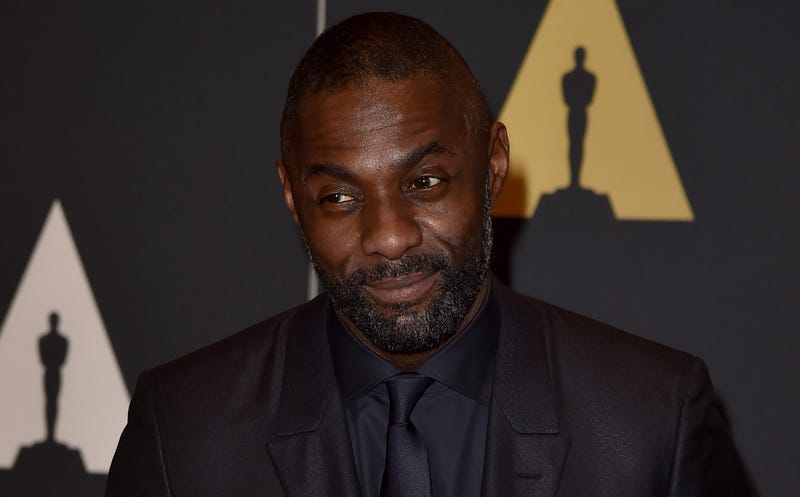 Idris Elba has no desire to take another walk down the aisle.
The actor, who has been married twice, said that he feels marriage isn't his "life's calling" in an interview with Essence published on Tuesday. "Am I ever gonna get remarried? I don't think so," he said, "Yeah, I don't think so. Marriage is an institution of sorts. And I've done it. It's not for everybody."
The Mandela: Long Walk to Freedom actor was previously married to Hanne "Kim" Norgaard from 1999 to 2003 ([they share daughter Isan, 16) and Sonya Nicole Hamlin for less than a year in 2006.
The Luther star also opened up to the magazine about staying active with his two kids after welcoming son Winston with then-girlfriend Naiyana Garth in 2014. "I'm 44 years old with a two-and-a-half-year-old boy, I'm rolling around playing," said Elba, who is currently chronicling his Muay Thai training in an upcoming docuseries titled Idris Elba: Fighter. "And then I'm at a Drake concert with my teenage daughter. Having a young child now keeps me young, without a doubt."
Elba announced the arrival of his son on April 17, 2014, one day after his birth. "My Son Winston Elba was born yesterday," he wrote alongside a photo of Winston's hand latching his hand onto Elba's. "Truly Amazing." The U.K. native and Garth split two years later, in February 2016, after nearly three years of dating. 
| | |
| --- | --- |
| SHOW ME THE RECEIPTS!: Bank Reopens $1.9 Million Lawsuit Against Mary J Blige for Default Loans | 11.07.17 |
Mary J. Blige continues to face financial drama. In addition to dealing with a public divorce with her estranged husband, Martin 'Kendu' Isaacs, she now faces a $1.9 million legal battle accusing her of defaulting on a massive loan again.
On June 26th, Signature Bank filed docs demanding their case against the singer be reopened, stating that Blige still owes them money.
Blige had entered into multiple contracts for repayment with Signature since the case was closed. However, the bank is now accusing her of still owing multiple $20k a month payments. They are seeking to have the court reinstate the $1.9 million legal battle immediately.
Back in 2012, Signature Bank sued Blige & her then-husband Kendu Isaacs accusing them of refusing to pay back $2.2 million owed on a loan given to the singer.
The bank explained they loaned Blige $2.2 million, but she defaulted on the note which resulted in them filing suit demanding the full amount owed $58k in interest.
Blige responded, admitting she took out the massive loan back in 2010, but denied she was in default on the loan, which she claimed was paid down to $1.9 mill. The singer even accused the bank of breaching their deal NOT her.
The bank admitted Blige had made certain payments since the filing of their lawsuit, but they said that did not mean she didn't default and demanded $1,973,253 immediately.
The case was closed due to a settlement being reached between Blige and the bank. According to docs filed in the lawsuit, Blige reached a deal to pay Signature Bank $20,000 a month back in 2015. The deal stated she would make monthly payments until the full balance was paid off, with the option to refile the lawsuit if she defaulted on the payment plan.
| | |
| --- | --- |
| SEEN & HEARD: Jay-Z Explains His Marriage to Beyoncé Wasn't "Built On Truth" | 11.07.17 |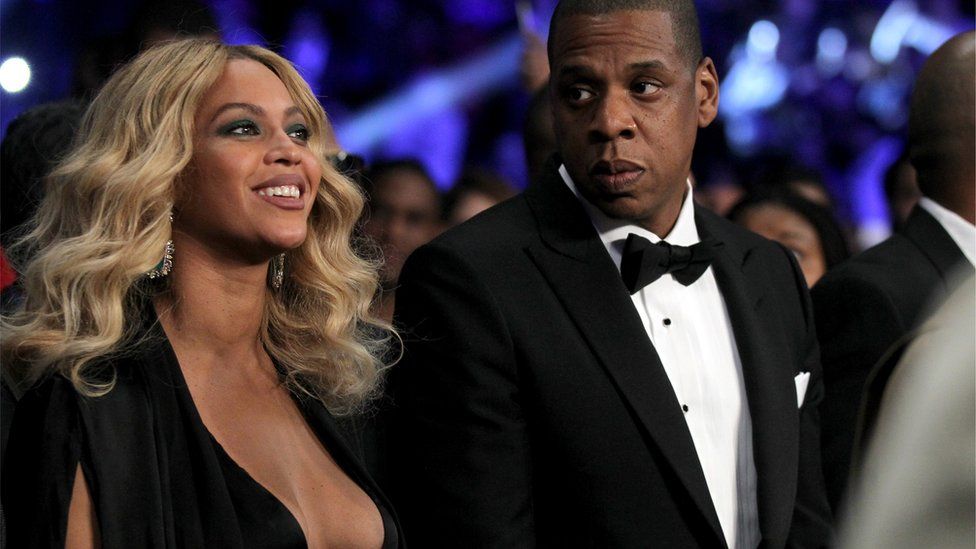 On Beyoncé's sixth album, Lemonade, one of biggest revelations fans were left with was confirmation of her hubby's infidelity: Jay-Z cheated. After all, Queen Bey wouldn't just rip off her wedding ring and throw it at a camera for no reason, right? Art imitated life. The hive now had proof. However, what a number of fans waited on since the album's release last year was Jay-Z's side of the story.
On June 30, Jay-Z released 4:44, his 14th studio album and pretty much made a meal of the breadcrumbs left behind from Lemonade.
In a video released Monday on Tidal, Jay-Z, along with Kendrick Lamar, Will Smith, Chris Rock and a number of other men, spoke about love and relationships in the video "Footnotes for 4:44."
"I just ran into this place and we built this big, beautiful mansion of a relationship that wasn't totally built on the 100 percent truth," Jay-Z says at one point. "Then it starts cracking, and then things start happening that the public can see…We had to go a point and be like, 'Tear this down,' and then start from the beginning.
The father of three also spoke about his private life being put on public display.
"Things start happening that the public can see," he recalled. "Then we had to get to a point of 'OK, tear this down and let's start from the beginning.' It's the hardest thing I've ever done."
The Story Of O.J. rapper doesn't divulge exactly what public "things" he's referring to. However, aside from Beyoncé's telling album, there was also that time his sister-in-law, Solange, took him to task in an elevator. That little scuffle definitely went public.
Tidal subscribers can check out the 11-minute video on TIDAL.
| | |
| --- | --- |
| GO AWAY FROM ME WITH THIS!: Phaedra Parks and Apollo Nida Finally Reach Divorce Settlement After 3 Years Disputes | 11.07.17 |
It's finally over. Phaedra Parks and her estranged husband, Apollo Nida, have reached a divorce settlement, TMZ reports. According to the site, the Real Housewives of Atlanta star and Nida's settlement is confidential, so the terms have yet to be disclosed. 
The pair had been battling back and forth over spousal support and properties. The Bravo star, 43, initially filed for divorce from the businessman, 38, in October 2014 after nearly five years of marriage.
TMZ reports that the exes have also reached an agreement regarding custody of their kids Ayden, 7, and Dylan, 4. The exes will share legal custody while Parks will maintain primary physical custody. Nida, who is serving time in prison for money fraud, will get weekly phone calls with them.
The settlement comes after their divorce judgment was reversed by a judge in March and after Nida got engaged to Sherien Almufti, a woman he had been friends with since 2013.
"It's very confusing why a man who is engaged and enjoys frequent visits with his fiancée would work so aggressively to avoid ending his marriage," the Real Housewives of Atlanta star's rep, Steve Honig, shared. "Regardless, Phaedra is reviewing her options with her attorney to determine the most efficient path toward ending this marriage so she can move forward and focus on raising strong, healthy and happy children."
| | |
| --- | --- |
| PRISON BAE: Jeremy Meeks Files for Separation from Wife After Eight Years of Marriage (Report) | 11.07.17 |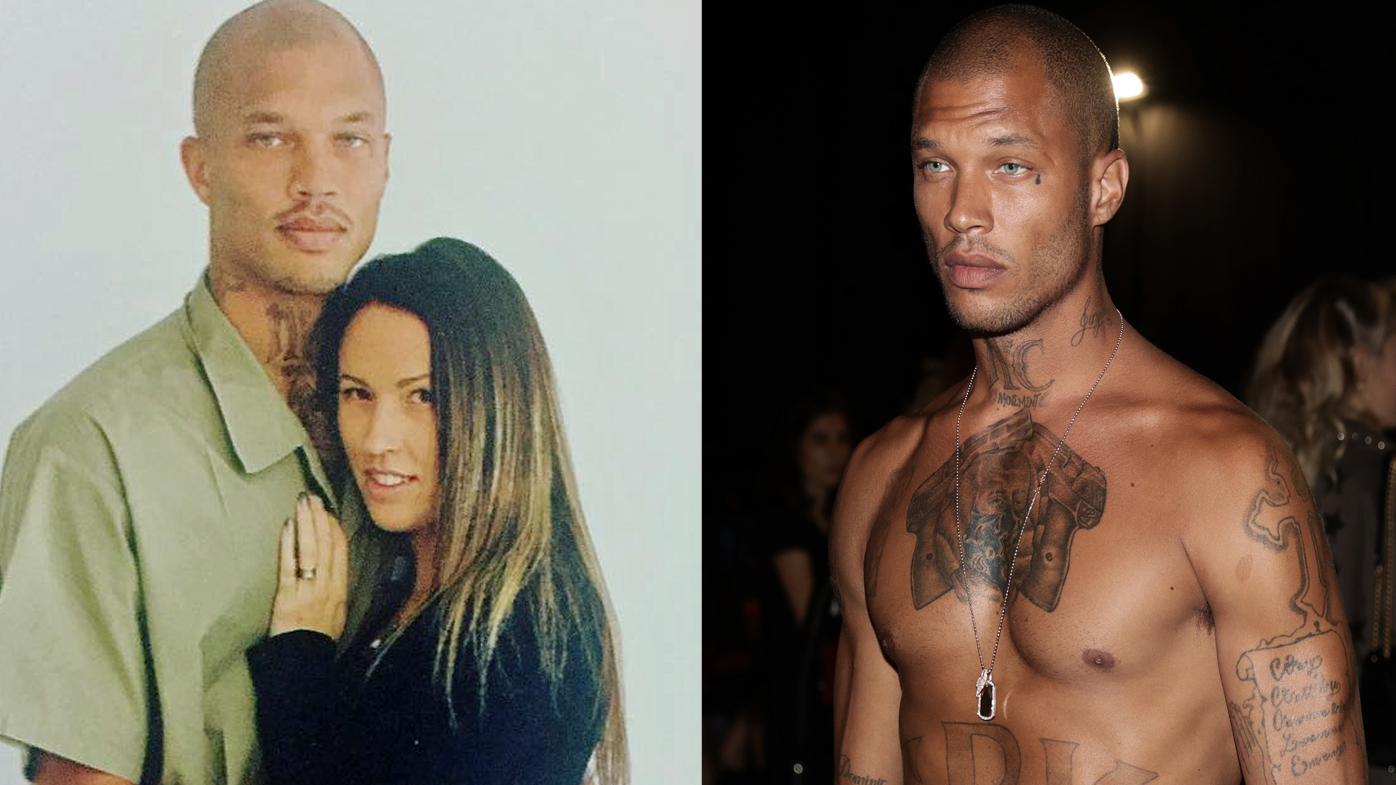 "Hot Felon" Jeremy Meeks has filed for separation from his wife of eight years, Melissa Meeks, according to TMZ. Jeremy's filing means that his and Melissa's assets will remain separate moving forward, the outlet reported.
The news comes after Jeremy was photographed kissing Topshop heiress Chloe Green last week during a vacation in Turkey. In response to the images, Melissa – a nurse – told The Daily Mail last weekend that she planned to divorce Jeremy, with whom she shares one child, Jeremy Jr., 7. (Melissa also has two children from previous relationships: Robert, 11, and a 16-year-old daughter.)
Melissa told the Mail that she was "humiliated," by the photos of Jeremy and Green, which were taken during what she had believed to be a work trip. "I told him I didn't think the marriage could be saved," she said. "He agreed. The marriage is over."
After the images were published – and Green took to social media to declare it was "just the beginning" – Melissa was unable to get in touch with Jeremy for days.
Upon his return to Los Angeles, Melissa said Jeremy "kept apologizing – not for the affair, but for the way I learned about it."
She added of Green, "I know it takes two to tango but she knew he was married. To me, that's unforgivable. My whole world has been torn apart by this. What do I tell our children? My heart is broken."
Jeremy first rose to fame back in 2014 when his mugshot went viral thanks to his good looks. After he served time in prison for felony gun charges, Jeremy was signed to a modeling agency – where he's found success, even walking during New York Fashion Week.
| | |
| --- | --- |
| NOT ME, GIRL!: NeNe Leakes Shuts Down 'RHOA' Exit Rumors; Slams Speculations About Alleged Monster Fight! | 11.07.17 |
Hold up, wait a minute! Casting rumors have plagued The Real Housewives of Atlanta for several months now. NeNe Leakes has mostly remained silent, but the latest outrageous headline caused the OG housewife to set the record straight.
Despite what you may have read, NeNe Leakes is NOT quitting RHOA over a massive fight that broke out during filming. NeNe took to Instagram on Sunday (Jul. 9) to tell her fans that not only is she staying on the hit Bravo show, but that that the alleged fight never even happened.

"Where does all this stuff keep coming from? Fights, glasses thrown! If ANYBODY dream of this sh*t, they are catching a f**king case! I will sleep on the court house steps to bring a b*tch to justice if they don't catch what's under the front seat of my car first #nothappening #stoplying #bitchgonebeinhandcuffs #idontgetdownlikethat #grownwomanshit
Rumors of a massive brawl between two new cast members made headlines last week. According to a source, Porsha Williams' BFF Shamea Morton and NeNe's friend, LaMarra George got into it during a dinner scene. Glasses were thrown and Shamea even had to be escorted out.
Following the filming leak, a headline surfaced claiming that NeNe threatened to quit the show due to the fight unless Shamea was fired. But according to the returning housewife, this is all fake news.
However, NeNe's IG post does suggest that she's having issues with one particular "chemically imbalanced" housewife. Hmm – Porsha, perhaps?
"PS: I am very clear about who the chemical imbalanced housewife is that's looking for a moment but they are not gonna get it."
Meanwhile, Straight from the A reports an update on the casting rumors connected to the alleged fight. Though Shamea was reportedly offered a peach, she turned it down at her husband's request (but will remain as a "friend" on the show), and Lamarra has confirmed that she's is also NOT joining the show.
| | |
| --- | --- |
| BABY MAMA DRAMA?: Kirk Frost's Mistress Jasmine Puts Him on Blast with SHOCKING Text Message Receipts After Reunion; Kirk Texts: "For the Record, I Love You Jasmine" | 11.07.17 |
Jasmine Washington didn't attend the Love & Hip Hop Atlanta reunion, but that didn't stop her from defending herself with receipts.
The 27-year-old who claims Kirk Frost is the father of her baby has posted several alleged text messages from Kirk, begging her not to dump him. He even claims to love her. Ouch!
"I personally feel we could go very far in a relationship," Kirk allegedly writes to Jasmine.
"For the record do I love you.. Yes I do.. why and how if fell in love with you I don't even know. I think about this all this all the time.. yeah I really really like you I really love you…"
Jasmine posted the text messages on Instagram Monday (Jul. 10) following the LHHATL reunion. It was most likely her response to Kirk claiming she's a scammer, looking for fame. Kirk also stated, in front of his wife, Rasheeda, that he only slept with Jasmine once and used protection. These alleged text messages suggest otherwise.
"Only posting this bc this man continues to drag my name through the mud & LIE about EVERYTHING. He's gone too far with the lies & defamation.. so I will go just as far with the truth. If I'm a scammer so are you @frost117," she wrote.
In the texts, which date back to September 2015, the two discuss the beginning of their relationship and how/when they plan to see each other. The relationship gets rocky as Kirk feels Jasmine has reconnected with her ex, while she contemplates being with a married man.
And yes, Kirk even talks about baby Kannon. Though he is now denying he is the father of Jasmine's baby (and supposedly refusing to take a paternity test), Kirk was very interested in the baby's well-being shortly after his birth in July 2016. He even wanted to confirm which hospital Jasmine was at.
In a separate Instagram post, Jasmine also says that Kirk bought her a white dress from Rasheeda's clothing store, Pressed, to wear at her baby shower. She shared texts and pictures to prove this claim as well.
Jasmine definitely came with the receipts and her story is starting to be way more believable than Kirk's. We don't know if these text messages are authentic, but it just keeps getting worse and worse for Kirk. Maybe, now, he will finally tell Rasheeda the truth. And, in the words of Mama Shirleen, "get a DNA."
| | |
| --- | --- |
| I JUST WANT IT TO BE OVER: Keyshia Cole Facing $4.6 Million Lawsuit From The Woman Assaulted In Birdman's Home | 11.07.17 |
Apparently, Keyshia Cole's choice to sign-up for Love & Hip Hop: Hollywood might be a good financial decision. TMZ reports the R&B vocalist is facing an expensive lawsuit.
Sabrina Mercadel is suing Cole for a total of $4,550,000. The legal dispute stems from Cole allegedly attacking Mercadel in 2014.
Keyshia was dating Cash Money Records co-founder Bryan "Birdman" Williams at the time. After finding Mercadel at Birdman's Los Angeles condo, Cole apparently assaulted the woman. The singer accused Mercadel of sleeping with Birdman, but she has insisted her relationship with the music executive was "strictly plutonic."
A lawsuit concerning the incident first came to light in November 2014, but the alleged victim has now presented the full damages she is seeking in the case.
The suit includes:
$1.5 million for pain and suffering
$500,000 for emotional distress
$2 million for loss of use of body part
$200,000 for future medical expenses
$50,000 for loss of earnings
$300,000 for future loss of earnings
Cole was not prosecuted for the condo attack.
Viewers can catch the former star of Keyshia Cole: The Way It Is and Keyshia & Daniel: Family First on season 4 of Love & Hip Hop: Hollywood beginning on June 24.