| | |
| --- | --- |
| AND I AM TELLING YOU…I AM GOING: After 10 Years Jennifer Hudson And Fiance David Otunga Split as She Files for Protective Order Against Him | 17.11.17 |
After 10 years together, Jennifer Hudson and fiancé David Otunga have ended their relationship. Hudson may be enjoying her time as a coach on The Voice right now, but it looks like things have not been going well at home. The breakup came after Hudson got a protective order after David today.
According to the folks over at People, the relationship has been on the rocks for some time now. A representative for Jennifer Hudson gave a statement to People detailing what happened.
"They have been in the process of ending their relationship for a number of months. Today, Jennifer requested and received a protective order against her ex-fiancé. Jennifer's actions are solely taken in the best interest of their son."
While this is Jennifer's side of things, there are no comments on the topic from the other side. A representative for Otunga did not respond to a request for a statement from People.
Hudon and Otunga have one child together, David Daniel Otunga Jr. Their son is 8-years-old.
Fans of the couple will remember when former pro wrestler Otunga proposed to Jennifer in September 2008. This proposal came after the couple was dating for less than one year. Then in August 2009, the couple welcomed their only child together.
| | |
| --- | --- |
| AUBREY IS THAT YOU?: Drake Threatens Male Fan for Groping Women During Concert: "I Will Come Out There and F**k You Up!" (VIDEO) | 16.11.17 |
During a concert afterparty at a nightclub in Sydney, Australia, the "6 God" stopped in the middle of his performance to threaten a man who was inappropriately touching women in the crowd.
"If you don't stop touching girls, I will come out there and f**k you up. If you don't stop putting your hands on girls, I'm gonna come out there and f**k your ass up," Drake shouted out to the male fan.
As Drake confronted the guy, the audience went crazy and applauded his quickly timed and well-needed reaction.
Instagram user louisesukari captured the footage, which has gone viral since it was posted yesterday morning.
"I got this close to Drake threatening to jump into the crowd to start a fight with a guy groping a woman in the audience. Violence against women, 6 God says no."
The video comes amid a number sexual harassment allegations plaguing Hollywood over the past couple of weeks.
| | |
| --- | --- |
| AGREE OR AGREE TO DISAGREE?: 50 Cent Named As One Of 2017's "Sexiest Men Alive" By People Magazine | 16.11.17 |
50 Cent has been juggling his time between working hard on Power and fine-tuning his upcoming album. Now, the Get Rich Or Die Tyin' rapper has received an interesting co-sign from People Magazine, who officially dubbed the rapper 2017's "Sexiest Triple Threat." That doesn't exactly bode well for 50's myriad enemies, as the announcement will no doubt led to an astronomical increase in ego. Still, it's always fun to see 50 Cent winning, especially when his trolling has seemingly reached an all time, and merciless high. For the record, the man who walked away with People's highest honor was country singer Blake Shelton.
People qualifies 50 Cent as a triple threat based off his rapping, acting, and producing credentials, and spoke with Fif about some of his inspirations and secrets to a confident lifestyle. For all ya'll looking for some game tips from 50, listen to what he had to say below:
"I think a lot of a man's confidence is connected to his accomplishments…I don't think men are as sexy as women are until we're successful and it's publicly noted. But if you can have the confidence to just be yourself … you'll say things that make women laugh, know they like having you around because your energy is just good. It's you being you versus you trying to be something."
He also big-ups his son Sire, saying ""He's the most important person in my life. He's my motivation." As of now, 50's sole acknowledgement of People's praise has been through an IG post from before the article dropped, in which he jokingly promoted the magazine saying "Check out people's magazine, eww I think they like me."
Obviously, it's probably a confidence booster to be deemed one of "the sexiest men alive," and it's crazy to think that 50 Cent is still managing to find new ways to keep his name out there.
| | |
| --- | --- |
| GIRL, WHAT?: Did Joseline Hernandez Really Just Release a Cardi B Diss Record? – "Hate Me Now" (LISTEN) | 16.11.17 |
Joseline Hernandez, the self proclaimed "Puerto Rican Princess," may be one of the few people on Earth who isn't cheering on our girl Cardi B, who is totally winning right now (Perhaps that's why she's mad all of a sudden?). The former 'Love & Hip Hop: Atlanta' star has dropped what many are considering a Cardi B diss track, and, well, you'll have to hear it to believe it.
Joseline has been teasing the track for the last few days. Until today, it wasn't totally clear that she was going to talk trash about Cardi, but the one-sided beef has been stirring for some time. Back in August, Stevie J claimed Joseline was jealous of Cardi B's success after appearing on the reality show Love & Hip Hop, which Joseline also participated in. According to him, she wouldn't even let him see their child together because of Cardi's success. Though Joseline denied it and claimed to "love" Cardi B, at that time.
Joseline released the track online today, and that's when it became more than obvious that Joseline was actually talking about none other than Bardi.
"Drag a Bronx bitch, yeah I said it—what you gonna do?/Fabricated, illustrated, cartoon/Bloody my ass…you holler Blood—who the hell cosigned this hoe?" Joseline raps, attempting to mock Cardi's affiliations. Take a listen to a clip of the song below:
Joseline Hernandez – Hate Me Now (Cardi B Diss) 👀👀👀👀 pic.twitter.com/1MPQ3FWRxr

— ғᴇᴍᴀʟᴇ ʀᴀᴘ ʀᴀᴅᴀʀ 💋 (@FemaleRapRadar) November 15, 2017
It's hard to see how Joseline could come for Cardi B and win, especially since Cardi is doing so well recently. She's been on the cover of magazines and working on her new album after "Bodak Yellow" went number one. But we'll have to wait and see if this diss track makes any impression on the Bronx rapper, and if she decides to respond. Do you think Cardi should?
| | |
| --- | --- |
| THIS IS NOT A TYPO: Pharrell Prepares A Song for 2117 To Encourage Climate Change Reform | 16.11.17 |
Pharrell has already solidified himself as an artist/producer whose music will live on for generations. Now, he's making sure that his name and legacy will carry on for a century through an initiative that can benefit the Earth.
According to Access Hollywood, the N.E.R.D. co-founder created a song that will be sealed until 2117. It's part of an initiative spearheaded by cognac brand Louis XIII to bring awareness to climate change. Within its promo, humans will only hear the song if we still exist 100 years later – in case Mother Nature decides to spare us.
Titled "100 Years," the melody serves as a "call to action" for people to get serious about climate change and what we can do to either minimize our carbon footprint or change the course of a future full of immensely powerful natural disasters.
"The only copy of this song has been engraved on a unique clay vinyl made of soil taken directly from the LOUIS XIII vineyard in Cognac. The recording is locked in a specially-crafted water-vulnerable safe for the next 100 years," Pharrell said. "If we continue on this destructive path, disregarding nature's calls, the clay vinyl will disintegrate into the rising tides and we will lose this track forever."
Watch the full spot below.
| | |
| --- | --- |
| GET WELL SOON MIMI: Mariah Carey Cancels Christmas Tour Dates Due To Upper Respiratory Infection | 16.11.17 |
The holiday season is around the corner, and the musical queen of the Christmas spirit is unfortunately not feeling her holly jolly self, forcing her to cancel the first few dates of her upcoming tour.
Due to an upper-respiratory infection, Mariah Carey has been forced to rest her legendary voice instead of beginning her "All I Want for Christmas is You" tour as scheduled. Her first performance was scheduled for Nov. 17 in Windsor, Ontario at The Colosseum at Caesars Windsor.
— Mariah Carey (@MariahCarey) November 15, 2017
"Lambs! Just in time for the holiday gift-giving season, it seems I've received a present of my own; a lovely upper respiratory infection after last week's flu. Bleak!" she wrote on Twitter in a statement. "You know there is nothing I love more than celebrating the holidays with my festive Christmas show, but I have to take my doctor's orders and rest until he says I can sing on stage."
| | |
| --- | --- |
| BUT WAS SHE WRONG?: Per Usual, The "Barbz" Attacked Eve for Respectfully Disagreeing with Nicki Minaj's Racy Paper Magazine Cover | 16.11.17 |
One thing is for sure about Nicki Minaj's PAPER magazine cover: she certainly knows how to get people talking. Eve shared her opinion on the Queens rapper's racy "Minaj a trios" cover shoot during a segment on The Talk on Wednesday (Nov. 15).
The newly-minted co-host started off by saying how much she enjoyed working with Minaj on the set of Barbershop 3: The Next Cut and praised her lyrical skills. "She's a nice person. She's an amazing rapper and as a lyricist, I respect her," said Eve.
"But as a woman, I personally would not be able to do that. In this climate I think it's not good," the Grammy winner said of the cover shoot.
At the risk of being hit with a tsunami of tweets from Minaj's fans, Eve reiterated that she has nothing but love and respect for Minaj, and her right to artistic expression. But the Philly native respectfully disagrees with the risqué images, due in part to accepting her own status as a role model.
"I'd just rather be a voice for those girls who have no voice in a different way — without showing myself off," she said. "I just don't think it's right."
Naturally, Minaj's fans went on the attack, forcing Eve to further explain her point of view. "A lot of ya'll need to calm down AND LISTEN to what I said. I am speaking from the place I am TODAY as WOMAN and how I feel NOW!!!" she tweeted.
A lot of ya'll need to calm down AND LISTEN to what I said. I am speaking from the place I am TODAY as WOMAN and how I feel NOW!!!

— Eve (@TheRealEve) November 16, 2017
Check the video below to hear Eve's full comments on Minaj:
| | |
| --- | --- |
| WE SEE YOU, TWIRL!: Kenya Moore Spotted at Barbados Top Fertility Clinic for IVF Treatment (PHOTOS) | 16.11.17 |
Real Housewives of Atlanta star Kenya Moore has expressed her desire to start a family with husband Marc Daly. The 46-year-old reportedly flew to Barbados with her not far behind husband to visit an IVF clinic. According to TMZ, the Barbados Fertility Center is established and the reality TV star is undergoing IVF treatment.
The publication reports that Marc Daly will be flying to the Carribean island to meet her later this week. Real Housewives of Atlanta cameras were not at the scene and it is reported that Moore will discuss her IVF treatment during the reunion segment of the series.
While some of her co-stars, such as Nene Leakes, are unconvinced that Kenya is really married, Kandi Burruss and Cynthia Bailey have been supportive.
The newlyweds dated for about six months before tying the knot. In the premiere episode, Kenya stated that she met Marc Daly in a restaurant and did not start dating until months later. According to Moore, Daly is a successful former Wall Street Banker, who is now an entrepreneur.
It is unclear whether Kenya's husband will appear in Season 10 of RHOA and some reports suggested that she was in dispute with producers of the show for trying to protect her husband from the series.
In the last episode of RHOA, Kenya Moore revealed that her husband Marc lives in New York while she resides in Atlanta. She stated that her husband is a private person and the media attention is causing a strain in their relationship.
She was later crying in the episode as she feared that her marriage may head to divorce due to rumors and media stories bothering her husband. She later revealed on Instagram that she did not know that she was being recorded during the emotional scene.
| | |
| --- | --- |
| HATE HARDER, FOLKS: Because Kim Kardashian's New Perfume Line Brought In $10 Million After One Day Of Sales Whether You Like it or Not | 16.11.17 |
The Kardashian brand name is one that carries an immense amount of popularity around the world. Despite the haters who say that they're operating in a world of fame and fortune without possessing a discernible talent, others argue that their mastery of self-promotion and building a moneymaking empire seemingly out of thin air is the talent in and of itself. Now, we're seeing even more proof of that, with Kim Kardashian's new perfume line grossing a sizable fortune after being on the market for just one day.
According to a new report from TMZ, Kim's fragrance hit the world of online shopping on Wednesday (November 15th) and, in spite of the fact that no customers have been able to get even a small whiff of what the line has to offer, the revenue that was grossed in the first 24 hours seems unimaginable. The reality star's perfume brought in a supposed $10 million in its first day of sales alone, giving industry competition a new force to be reckoned with. In fact, the revenue stream hit $1 million in the first hour alone. The report states that customers are able to choose between three different fragrances: Crystal Gardenia, Crystal Gardenia Oud and Crystal Gardenia Citrus. However, there were only 300,000 bottles produced before the launch and, if you're looking to cop yourself one, do it fast, as they're expected to completely sell out by later tonight.
The extra cash should come in handy for more than just a world-breaking shopping spree, as Kim Kardashian remains the only sister in the family that Blac Chyna has kept on her lawsuit. Chyna is claiming that the Kardashians used their power and influence over the E! Network to cancel the reality show that she and Rob had going while they were still together. Apparently, she's missing those paychecks and not willing to go quietly. There's been no solid reason given as to why Kim was the only sister of the bunch to be left on the suit, but chances are it's because she's the biggest name out of them all and, in Chyna's mind, going big or going home might be the strategy at hand.
| | |
| --- | --- |
| WHAT MORE DO YOU WANT FROM MEEEEE?: Here's The Reason Tyrese Gibson is Broke | 16.11.17 |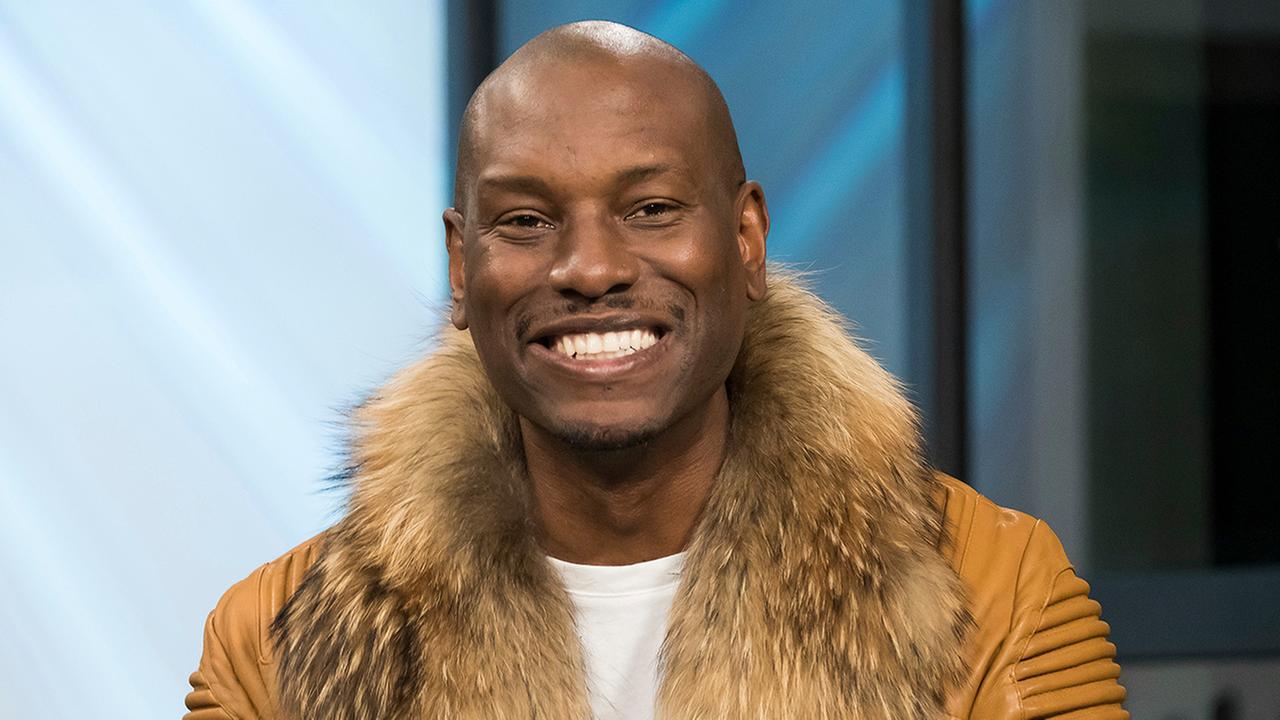 Tyrese's very public meltdown and subsequent public apology have been tabloid fodder for the better part of a couple of weeks now. Having chiefly to both with his custody battle for his young daughter Shayla and the physical abuse allegations that have threatened to prevent him from ever seeing her again, there was also a revelation that Tyrese floated out there rather innocently that caught the attention of public: he's almost broke.
Apparently, the actor/singer has been bleeding money so badly over the last little while that he's getting close to his last dime. A rumor, which turned out to be false, even had him borrowing a large sum of money from Will and Jada Smith in order to pay his legal team and other outstanding expenses from his recent court excursions. Now, TMZ has obtained documents that show the details of the situation. Tyrese may in fact be going broke, but it's not just because of his ongoing legal woes.
The gossip outlet is reporting that Tyrese's monthly income is a little over $105,000 every month. This is definitely an amount of money that should be able to sustain someone with reasonable living expenses, but the Fast & Furious star's expenditures don't necessarily fall into that category. His monthly expenses are allegedly in the neighborhood of $107,500, which puts him at a net loss of nearly $2,000. In other words, just with his living expenses versus his income, he loses more than $20,000 in a year should numbers hold steady at this rate.
In addition to all that, Tyrese also owes his attorneys $133,750. The good news is that he still has $884,658 in his bank account and owns a property worth a reported $1.7 million. Only time will tell if his financial situation will get better or worse in the near future.
Another sticking point in this ongoing saga has been the state of Tyrese's mental health. The lawyer representing his ex-wife, Aleen Khanjian, has officially requested that the actor undergo a mental evaluation, using the slew of strange videos post on his social media account as proof that there's something not quite stable in that area. He also flew a giant banner proclaiming his love for his daughter over the youngster's school earlier this fall.
| | |
| --- | --- |
| NOT ME, GIRL!: Kevin Hart Says Eniko Going into Labor Was Just a "False Alarm" (UPDATE) | 15.11.17 |
Kevin Hart actually isn't a father of three just yet!
After the comedian suddenly canceled a radio interview with Power 95.3 on Wednesday morning because his manager said his wife, Eniko Parrish, was in labor, Hart later went on Twitter to announce that it was a false alarm.
"No labor yet guys….false alarm," Hart tweeted. "We are getting close tho. Waiting patiently for the arrival of our little man!!! #Harts."
No labor yet guys….false alarm. We are getting close tho. Waiting patiently for the arrival of our little man!!! #Harts

— Kevin Hart (@KevinHart4real) November 15, 2017
The couple was still out and about as late as Monday, sitting courtside at the Los Angeles Clippers versus Philadelphia 76ers game at the Staples Center in L.A.
"I'm not sure where baby Zo went? LOL!" Parrish joked about her baby bump in an Instagram she shared from the night.
Well, there you have it folks. Eniko thought it was time, but the baby said "not me, girl!" We'll keep you posted on the Hart fam's progress.
| | |
| --- | --- |
| NOT YOU, YOU CAN CHOKE: Blac Chyna Drops Lawsuit Against All Kardashian Sisters…Except Kim Kardashian | 15.11.17 |
Blac Chyna has filed to remove all of the Kardashian-Jenner siblings from her lawsuit against them, with one exception.
According to documents obtained by TMZ, Chyna is filing to remove Khloe, Kourtney, Kendall and Kylie from the case, where she's accusing the family of getting her reality show canceled.
But she's moving forward with litigation against Kim, momager Kris Jenner and her ex Rob Kardashian.
However, Chyna lists "Does 1-100" as defendants — that's legal speak for people you could later add to the lawsuit. It's entirely possible she'll refile against the sisters.