| | |
| --- | --- |
| GIRL, WHAT?: Nicki Minaj Says Safaree Was Stealing Her Credit Cards & Paying for Prostitutes Which Helped Lead to Their Breakup (VIDEO) | 14.08.18 |
Nicki Minaj and DJ Funk Flex buried the hatchet in a recent interview on Hot 97 during her press run for Queen.
Funkmaster Flex has been vocally critical of Nicki Minaj in the past, and it's caused some major tension between the two. Following the release of "Chun-Li," which Flex showed his support for on-air, Flex and Nicki have gradually warmed to each other, and it's led to the two working out their differences on his Hot 97 show.
Before getting to any other subjects, Minaj and Flex got to the bottom of Flex's issues. "I had no clue what you was mad at," said Nicki. "I was being opinionated, Did you feel like I was attacking you?" he responded. "Of course," said Minaj, suggesting the digs came off as personal. "It felt like more than about my music."
Flex went on to explain his perspective. "I've always been a fan of your music," he said. "I felt there was a couple songs that got super commercial. While I was watching you go back and forth with your music… the one with Drake and Wayne… I couldn't pinpoint it at the time, maybe I felt you didn't have it. But now when I hear stuff like "Dreams," and I hear the music now… I may have felt you were getting a little lazy with the music [before]… "Chun-Li" changed me around, you know, I liked that song. My opinion is not the end-all-be-all."
Later, Nicki said that she's receptive to criticism as long as its fair. From there, Minaj definitely did not hold back. She shared some unknown stories about Young Money and Lil Wayne and re-iterated that she always writes her own raps and wants you to respect her pen.
The conversation about her pen game came about because Flex noted that her ex-boyfriend Safaree was doubling back on his claims that he wrote for her. Nicki went on a mini rant and ended up spilling tea saying that he was paying prostitutes and stealing her credit cards, which helped lead to the end of their relationship. Yikes! Check out the FULL interview below:
| | |
| --- | --- |
| MEN LIE, WOMEN LIE, NUMBERS..: Nicki Minaj's "Queen" & Trippie Redd's "Life's A Trip" Sales Projections Are In | 13.08.18 |
How did Nicki Minaj and Trippie Redd fare with their latest projects?
Last Friday, both Nicki Minaj and Trippie Redd dropped of their latest projects, Queen and Life's A Trip respectively. While both albums seemed to fare quite well with their respective bases, the question remains: how did that translate into tangible sales? After all, people continue to use first week sales as a status measurement, and both parties seemed poised for big releases in their weight classes. Now, HDD has come forth with some projected data.
As of now, it's being reported that Nicki Minaj is poised to deliver between 135-150k total sales, with 45-55k coming from physical album sales. As for Trippie, he's looking at between 66-71k, with 13-15k coming from physicals. While Nicki certainly came forth with a strong offering, it does, however, land as her lowest first week haul thus far. For some context, The Pinkprint moved 244k, and now, Nicki still has Travis Scott's Astroworld to contend with. Still, her numbers are nothing to scoff at; likewise for Trippie, who proved doubters wrong, including longtime frenemy 6ix9ine.
Do you think both parties secured a win?
| | |
| --- | --- |
| ISSA BOP OR ISSA FLOP?: Ja Rule & Ashanti Reunite for First Taste Of Their Upcoming Joint Album – "Encore" (LISTEN) | 13.08.18 |
Ja Rule and Ashanti take it back to simpler times on "Encore."
Anybody who remembers the significance behind "It's Murda" can attest to the long and prosperous reign of Ja Rule and Ashanti. Ushering in a radio-friendly batch of thug-luv blammers, Ja and Ashanti proved kindred spirits on songs like "Always On Time" and "Mesmerize." In fact, their particular chemistry seemed to capture a particular moment in early-millennium hip-hop, despite Ja's pop tendencies rubbing some of his day one fans the wrong way. Either way, nostalgia has done wonders for the duo, who seem to recognize that very fact; in the wake of The Carters, Ja and Ashanti decided it was high time to get the band back together for another go.
Rule and Tiger on they come back shit… 🤩

— Ja Rule (@Ruleyork) August 13, 2018
While details on the project remain scarce, the duo have provided a first look at one of the early tracks. Tentatively titled "Encore," the song finds Ja and Ashanti taking to an eighties-inspired groove, complete with g-funk inspired basslines and synth-work. The pair go back and forth, playing the coy lovers once again, this time in a different musical landscape than ever before. Is the world ready for a Murda Inc reboot? That remains to be seen. Check the song out below and let us know what you think. ISSA BOP OR ISSA FLOP?
| | |
| --- | --- |
| SAMMY, ARE YOU OKAY?: Stephanie Mills Tells Sam Smith To Sit His "1 Hit Wonder Ass Down" Because He Said He Wasn't a Fan of Michal Jackson | 13.08.18 |
Sam Smith's musical opinions are not taken lightly.
It's safe to say Sam Smith's vacation has turned out to not be as relaxing as he thought. The singer was seen on video saying "I don't like Michael Jackson, but this is a good song" and if the fans haven't clap back enough, then the clap back from Michael's ex, Stephanie Mills, will be enough to really shock him. The "A Rush On Me" singer jumped on Instagram with a photo of Sam's words and her caption is nothing short of sassy.
"Don't come for MICHAEL JACKSON when you wish you have sold as many records and you wish you were the King of Pop like he was. I'm so tired of you people studying our music, and studying our artist and claiming that you don't like our music," she wrote. "Go sit your 1 HIT WONDER ass down and learn how to finish a tour. When you can sell as many records as the king of Pop, Michael Jackson then maybe you can say something. So I say to you Mr. Smith have several seats and come for me if you want to."
We're not sure how Sam plans on responding to this one, but only time will tell. Do you guys think Stephanie's response is fair or a bit too much?
| | |
| --- | --- |
| PRAYERS UP: Aretha Franklin's Health Deteriorates As She is Reportedly Surrounded by Family in Detroit | 13.08.18 |
Aretha Franklin is the Queen of Soul. The legendary singer influenced the entire music industry for the last five decades, but it looks like she has finally reached the end of her road. According to TMZ, Franklin's battle with cancer is coming to an end. Her closest friends and family members are gathering to wish her their final goodbyes as her condition gets worse.
Franklin has been keeping a low profile in recent years as her health deteriorated. In 2011, rumors hit the web that Franklin was suffering from cancer, but she has denied such reports. The legendary performer has slowed her roll due to her health, and her last performance was in November at Elton John's AIDS Foundation event. Sources close to Franklin told TMZ that she has fallen under 90 pounds, and that they were told to "prepare yourself, she's dying." "She could go any time," they added. Roland Martin, a close friend of Franklin, took to Twitter to address the ongoing press coverage regarding her health.
"Many of you are asking me to confirm the health status of @ArethaFranklin. Folks, I've known for several months," he wrote. "The Queen is surrounded by loved ones. That's all I will say for now. Please keep her, the family and her longtime support staff in your prayers."
Many of you are asking me to confirm the health status of @ArethaFranklin. Folks, I've known for several months. The Queen is surrounded by loved ones. That's all I will say for now. Please keep her, the family and her longtime support staff in your prayers. pic.twitter.com/F6nMjHQjlP

— rolandsmartin (@rolandsmartin) August 13, 2018
| | |
| --- | --- |
| WELL, HE'S SUPPOSED TO FEEL THAT WAY: Ty Dolla $ign Shares Message To His Girlfriend Lauren Jauregui Calling Her the "Hottest Woman On The Planet" | 13.08.18 |
Ty Dolla $ign shows love to his leading lady.
The 2018 Teen Choice Awards took place last night at The Forum in Inglewood, California and one woman by the name of Lauren Jauregui had all eyes on her, especially by her man Ty Dolla $ign. The 22-year-old took home two awards for Choice Female Hottie and Choice Electric Dance Song. After nabbing two shiny statues to add to her mantle, Ty hopped on Twitter to send a special message to his girlfriend, writing: "Congrats to the hottest woman on the planet ! Mine ❤️ 🙌🏾 a whole legend."
Congrats to the hottest woman on the planet ! Mine ❤️ 🙌🏾 a whole legend pic.twitter.com/F5YsPHiMMW

— Ty Dolla $ign (@tydollasign) August 13, 2018
Lauren rose to fame with the girl group Fifth Harmony and recently chatted about their decision to take an indefinite hiatus. Being as they were teens when the group formed, it took a toll on them figuring themselves out. "We tried our best to be ourselves, [but] we were also adolescents," she said, "so you have to think about who you were at that age and being thrown in front of cameras."
She added: "Right now, I'm just exploring myself and getting in touch with myself creatively," Jauregui says, adding that "To be real, I don't want to give myself boundaries."
| | |
| --- | --- |
| IT'S A GIRL!: Chanel Iman & Sterling Shepard Welcome Baby Girl Cali Clay | 13.08.18 |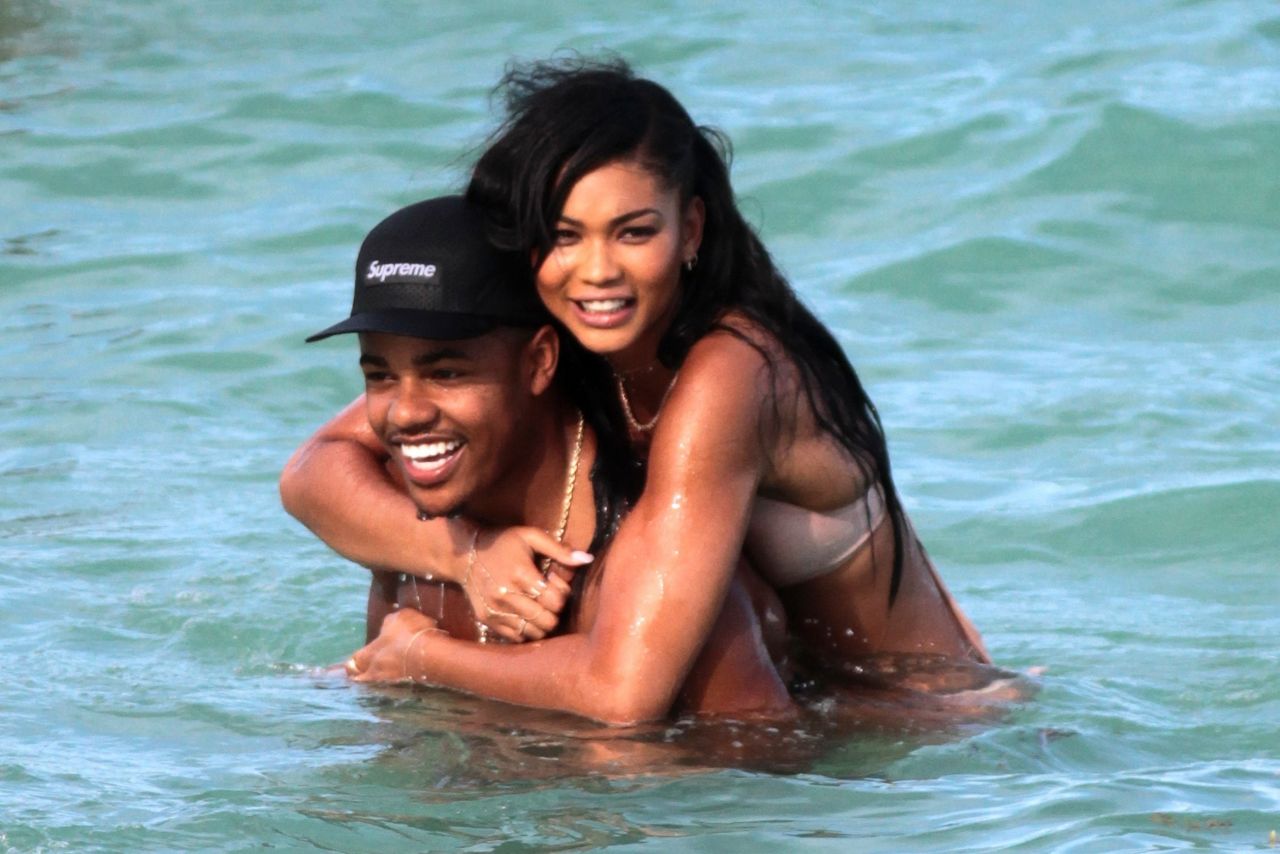 Congratulations to the happy couple.
Chanel Iman and New York Giants player Sterling Shepard have announced that their little lady, Cali Clay, has finally arrived. Cali was born on August 10th and according to Chanel's Instagram post, she was "worth every push every contraction!" Not even 72 hours into the world yet and mama Chanel has already made an Instagram page for Cali with cute photos of her first day on earth.
"I'm super excited about it. On game days, I see guys … they have their babies down there, and it's a warm feeling when you see that. I'm looking forward to it … I can't wait," Sterling said of his daughter.
"We both are blessed in many different ways, that our love has created a wonderful new life and can't wait for this ultimate blessing to arrive. We thank God for allowing us this opportunity to become parents and can't wait to hold our baby in our arms," the couple added.
The two got married back in March at the Beverly Hills Hotel in Los Angeles.
| | |
| --- | --- |
| THOT NOT!: Blac Chyna Wants You to Know Her Butt Implants Haven't Dropped – "Kiss My Ass!" (VIDEO) | 13.08.18 |
Blac Chyna is back to her regular self…and apparently so is her ass.
Last week Blac Chyna was getting some raised eyebrows after paparazzi photos caught her getting into her car, but with a much smaller booty than her previous photos had shown. Being as Blac is known for her assets, the photo had everyone thinking she got her butt implants removed.
Blac Chyna got her booty removed?? Damn she must've got tired of y'all talking about her 😂

— Queen of Sheeba👸🏽 (@TaylarrD_) August 11, 2018
wtf happened to blac chyna her booty deflated

— V💋 (@delatrinidaddy) August 13, 2018
Instead of letting the trolls have their way, Blac has clapped back with a fresh booty pic telling everyone to kindly kiss her ass. As you can see in the second slide below, Chyna's butt looks way more plump and round – the Chyna we're more familiar with. Whatever Blac did or didn't do to her booty, she's back to her usual self and her fans are seemingly here for it.
Check out her response video as well as the original photos which started the rumors below:
| | |
| --- | --- |
| WANT THAT OLD THING BACK?: Safaree Samuels Says Nicki Minaj's Song "Come See About Me" Had Him "Crying Like A B***h" | 13.08.18 |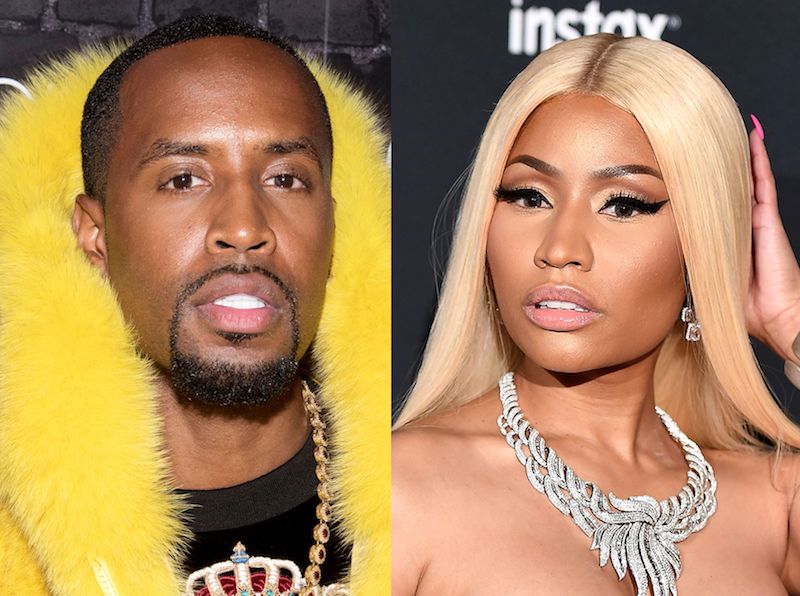 After laughter comes tears.
Shiggy really made things awkward for Safaree one day ago. The residual effect is still being felt today. Shiggy, the "In my Feelings" sensation, has somehow become a regular partisan, brushing shoulders with everyone from Drake to Fabolous. But how did end up consorting with Safaree of all people?
Safaree was genuinely caught off guard when Shiggy peered over his shoulder. The much-maligned "rapper" was caught red handed, staring at photos of his ex Nicki Minaj on Instagram. Since then, Safaree has had a lot to ponder.
Though Safaree insists the song "Come See About Me" may not be written about him, it none-the-less struck a chord within him. His account of personal feelings making the rounds on Twitter, describes his sorry state after hearing "Come See About Me." Safaree admits, the song made him "cry like a b***h," altering his mood to an undistracted miserable state. He did however praise his ex-lover for writing a beautiful song.
What I find most interesting about Safaree's remarks is that "Come See About Me" is really not even remotely about him, it's about Nicki Minaj charting her path alone. It is theoretically a breakup song, and it is sentimental don't get me wrong. After dating for 12 years, I hope Safaree knows that Nicki will always reserve a place for him in her heart, even if they aren't on speaking terms.
| | |
| --- | --- |
| OH NOW YOU GET IT?: Omarosa Says Donald Trump Is Trying To Start A Race War (VIDEO) | 12.08.18 |
Omarosa's got the president's number.
Omarosa Manigault has a book coming out and she's wasting no time to promote it. Asked by TMZ if it's fair to say that the president is "causing tensions among African-Americans right now" after the "LeBron James situation," she replied with a s short sentence: "he wants to start a race war."
The so-called Lebron James situation refers to Trump tweeting at LeBron James, calling him "dumb" after he did an interview about the new school he founded in Ohio. In the interview, LeBron said that Trump was trying to create division through sports Omarosa updated his statement with a PR savviness that only a reality TV star turned politician could truly possess.
Omaraso started out on The Apprentice, starring alongside the man who is now the leader of the free world, and went on to appear on The Celebrity Apprentice. When Trump became potus, she got hired as the director of communications for the office of public liaison, but left in December 2017. She didn't leave empty-handed though. Apparently, she's got some secretly recorded audio of Trump that she's already shared with her close friends and will release in her book, which will be called Unhinged.
Along with her "race war" comments Omarosa said, laughing, that "oh yeah, there's some people gettin' it on in the white house."
| | |
| --- | --- |
| TRYING TO MAKE "FETCH" HAPPEN: Lindsay Lohan Apologizes For Saying Women In The #MeToo Movement "Look Weak" | 12.08.18 |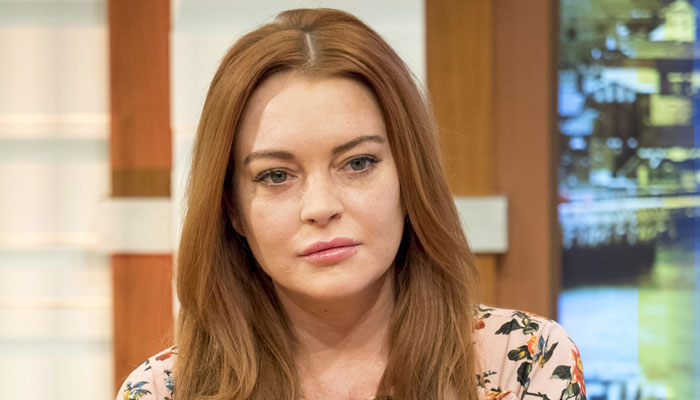 Lohan is backtracking on her statements.
Lindsay Lohan, oh what a mistake you've made. Speaking out against the #Metoo movement is almost like committing career suicide right now. This is women's time to shine, a moment where listening should be cherished over speaking. For years, men, and some women as well, have tried to stifle the stories of sexual harassment in the workplace, and in everyday life. Now, those victim's voices are ringing louder than ever, and it is considerably idiotic to try to insult someone who is detailing their experiences with sexual abuse. Lohan sat down for an interview with British publication The Times, and made some ill-advised comments about the #Metoo movement.
"If it happens at that moment, you discuss it at that moment," Lohan stated, referring to victims who have come out to confess years later. "You make it a real thing by making it a police report. I'm going to really hate myself for saying this, but I think by women speaking against all these things, it makes them look weak when they are very strong women. You have these girls who come out, who don't even know who they are, who do it for the attention. That is taking away from the fact that it happened." After receiving a fair amount of backlash for her comments, Lohan is backtracking with an apology.
The actress spoke with People, and released a statement regarding the interview with The Times. "I would like to unreservedly apologize for any hurt and distress caused by a quote in a recent interview with The Times," Lohan stated. "The quote solely related to my hope that a handful of false testimonies out of a tsunami of heroic voices do not serve to dilute the importance of the #MeToo movement, and all of us who champion it. However, I have since learned how statements like mine are seen as hurtful, which was never my intent. I'm sorry for any pain I may have caused."
"I feel very strongly about the #MeToo movement and have the utmost respect and admiration for the women brave enough to come forward and speak out about their experiences," she continued. "Their testimony has served to protect those who can't speak, and give strength to those who have struggled to have their voices heard."
| | |
| --- | --- |
| MUST BE NICE: Travis Scott Buys Kylie Jenner A Vintage Rolls Royce For Her Birthday | 12.08.18 |
He also covered her yard in roses.
Travis Scott knows how to treat his woman. Fresh off the success of his latest album Astroworld, Scott is living his best life. The rapper and his girlfriend Kylie Jenner have been going strong as a couple, and their love for each other has only increased since Jenner gave birth to their daughter Stormi. Trav has shown nothing but the utmost love and amazement with Jenner, and he continued to shower her in affection with an expensive birthday present.
Jenner turned 21 this past week, and she celebrated the milestone age with her family and a long list of celebrity friends. Dave Chappelle, Kanye West, Meek Mill, Chris Brown, Kevin Durant, The Weeknd, Bella Hadid, Winnie Harlow, and Chandler Parsons are a few of the famous guests that joined Jenner and her Kardashian Clan at Delilah for the party. The party was so wild, that one guest was carted out on a stretcher. Although I'm sure shopping for a billionaire 21-year-old is hard work, Trav found the perfect present his lover. La Flame surprised Jenner with a vintage 1950's Rolls Royce, a rare and gorgeous car that looks to be in pristine condition. The all white whip will be a nice addition to the couple's growing car collection.