| | |
| --- | --- |
| LORD PLEASE SAY IT AIN'T SO: Chance the Rapper, Cardi B, & T.I. Chat Politics; Chance Has Unfortunate 2020 Election Prediction – "I Think Trump is Gon' Win Again" (VIDEO) | 16.10.19 |
Trump until 2024, according to Chance the Rapper.
T.I. is back with another episode of his ExpediTIously podcast, and this time he's joined with him his Rhythm + Flow co-hosts Cardi B and Chance The Rapper. While the former two were in T.I.'s studio to record the episode, the Chicago rapper phoned in to add himself to their conversation. It wasn't long before things took a turn to America's political arena, especially considering the 2020 presidential election is just a bit over a year away.
All three Rhythm + Flow judges haven't been shy about criticizing the sitting president of the United States in interviews and on social media, but according to Chance, American citizens need to suit up for another four years of Donald Trump in the oval office. "You know why we keep getting presidents that we don't want? It's because we keep getting tricked into thinking that we have a choice. It's two parties that pick who they want to run for office, and then there's a bunch of lobbying and money that gets thrown around, and eventually, they come out and say, 'This is who our leader is.'"
Chance continued, "I think, totally believe, and y'all can quote me on this a couple years down the line. I think Trump is gon' win again in the next election because he's got the biggest base," he said. "And the next president after Donald Trump will be our first ever independent president. If they not independent, they'll be from a fringe party, but they'll be from a party that's not Democrat or Republican." Check out the clip below and let us know if you agree with Chano's comments.
| | |
| --- | --- |
| WHO MAKES THIS SH*T UP?: Beyoncé Crowned Second Most Beautiful Woman in the World Behind Bella Hadid Using Some Crazy Scientific Method | 16.10.19 |
Supermodel Bella Hadid has been crowned the most beautiful woman in the world following scientific research into what constitutes the "perfect face," and our queen Beyonce Knowles Carter is apparently a very close second.
According to The Daily Mail, the Golden Ratio of Beauty Phi – which is designed to measure physical perfection – determined that Hadid to be 94.35% "accurate" on a scale up to 100%.
This was determined specifically because out everyone who was assessed her facial features and face shape came closest to the ancient Greeks' idea of perfection. Singer Beyoncé who at 38 is 15 years the model's senior, came in second with a score of 92.44%.
"Bella Hadid was the clear winner when all elements of the face were measured for physical perfection," explained Dr De Silva, who runs the Centre For Advanced Facial Cosmetic And Plastic Surgery in London.
"Beyoncé ran her a close second, scoring the highest marks for the shape of her face (99.6%) and getting very high scores for her eyes, brow area and lips," he continued, noting, "These brand new computer mapping techniques allow us to solve some of the mysteries of what it is that makes someone physically beautiful and the technology is useful when planning patients' surgery."
Other notable mentions include actress Amber Heard who was third with 91.85% and pop star Ariana Grande who landed in fourth spot with 91.81%.
| | |
| --- | --- |
| SAY WHAT NOW?: A$AP Rocky Admits To Being A Sex Addict; Says It Began In Junior High School | 16.10.19 |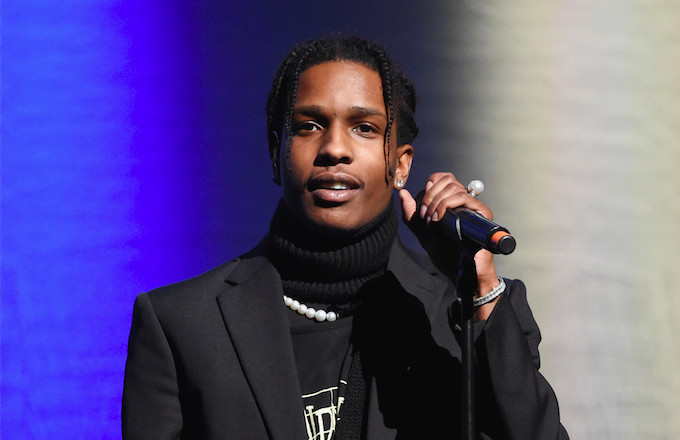 He made the revelation on "Untold Stories of Hip Hop."
Just months ago, it seemed as if A$AP Rocky's future was hanging in the balance. The rapper was locked up in a Swedish jail as he faced a trial with questionable results, but now that he's home, the rapper has put the ordeal behind him. He immediately returned to rocking stages for his adoring fans who supported him through his unfortunate set of circumstances, and Rocky has decided to sit down with Angie Martinez to open up about not only about what he's been up to since being set free, but to share tales of his life up until this point.
Rocky will be featured on an upcoming episode of Untold Stories of Hip Hop, and in a preview, he dropped a bombshell on Angie. "I'm not gon' fabricate. You win some, you lose some. If I won, Imma tell you I won. If I lost, Imma tell you I lost. That's life. You feel me?" He then takes a brief pause before beginning again. "I was always a sex addict." 
Angie was taken aback by the revelation, but even more so when Rocky shared that he's been that way since junior high school. "Like, I was horny! I ain't even have no sperm in my testicles yet but I literally was horny…I've been a sex addict for some time, yeah." He added, "These are things that people stay away from. They don't like to admit [it]. I can't be embarrassed about it. I wear my heart on my sleeve. I don't do nothin' that I'm not proud of speaking of."
This isn't the first time that Flacko has opened up about his sexual past. In a prior interview with Esquire U.K., the 31-year-old rapper shared details of having a sex orgy on the roof of his junior high school and admitted that he dropped a heavy stack of cash on an extra-large bed for the many orgies he has at his house. About the latter, he said, "I have a lot of orgies at my house with some very close female companions. I've photographed and documented many of them. The women that I'm around are into that free-spirited sh*t like me."
A$AP Rocky Confesses Sex Addiction Since Junior High https://t.co/H2ncG4sPHE

— TMZ (@TMZ) October 16, 2019
| | |
| --- | --- |
| IF YOU BEEF WITH 50 CENT, YOU GON' BEEF FOREVAAAA: 50 Cent Involves Gervonta Davis In His Never-Ending Beef With Floyd Mayweather | 16.10.19 | The never-ending saga between these two continues.
Frenemy foes 50 Cent and Floyd Mayweather are back at each other's throats on social media. The two have exchanged jabs online for years, and the tension doesn't seem to be dissipating anytime soon. Fif has kept his internet beef fresh with Teairra Mari, Jim Jones, Freekey Zekey, and Ja Rule, so it's only fitting that he makes sure Mayweather knows he's still apart of that team, as well.
Just a few hours ago, 50 Cent shared a video on Instagram where he talked about his phone ringing off the hook over Money Mayweather relationship news. "N*ggas keep callin' my phone talkin' 'bout n*gga took champ's b*tch," he said, adding that Gervonta Davis reportedly swooped up Mayweather's lady friend, causing people to hit up Fif to share the news. "I don't know what the f*ck… Nelly took one of the b*tches, Ray J took one of the b*tches, now Gervonta done took one of the b*tches. He bought the b*tch a Maybach, Bentley, condo and all that sh*t. Now Gervontae got the b*tch? N*gga probably want to put a suicide note, man."
Mayweather issued a response over on his Instagram page an hour later by uploading a screenshot of an article from March of this year. The report stated that Shaniqua Tompkins, mother to 50 Cent's estranged eldest son Marquise Jackson, made claims that the rapper has genital herpes. "Even your first born son's mother, Shaniqua said you got herpes…but by the way your eyes look, it looks more like something deadlier than that," Mayweather wrote in the caption.
Meanwhile, around the same time Fif shared his video, Gervonta tweeted a disgruntled side-eye emoji along with a message: "Ain't chasing a chick I'm chasing my dreams.." Check it all out below.
Ain't chasing a chick I'm chasing my dreams..

— Gervonta Davis (@Gervontaa) October 16, 2019
| | |
| --- | --- |
| DON'T MESS WITH MAMA BEAR: Gabrielle Union Defends Family Following Photo Backlash for Referring to 12-Year-Old Son as One of Her "Girls" | 16.10.19 |
The Wades don't tolerate hate of any kind.
Proud parents Dwyane Wade and Gabrielle Union will walk to the ends of the earth for their children. They often share photos of their happy blended family, and while it seems to be done in an effort to give fans a peek into their home life, the Wades have recently been met with criticism. Earlier this year, the family shared photos of themselves, sans a few members, at the Miami Beach Gay Pride parade. At the time, Dwyane wrote of his 12-year-old son, "Zion had his own cheering section today. Wish I was there to see you smile kid!"
There were some who thought the pre-teen's inclusion in the parade was inappropriate, but Gabrielle later shared that she attended her first Pride event with her mother when she was eight. On Tuesday, the criticism continued for the close-knit family after Dwyane posted a photo of Gabrielle, Zion, and the couple's 11-month-old daughter Kaavia with the caption, "My Girls." He included red and black hearts.
The image was quickly circulated on social media and people made assumptions as to what Dwyane was suggesting. After a Twitter user shared the photo and asked their followers what they thought of the Wades, Gabrielle stepped in to speak her piece. "Looks like love to me. I truly hope that everyone gets the love, support and hugs they deserve," she wrote. "Also Kaav ain't with the dumb sh*t. Peace & Blessings good people."
What y'all think about this? pic.twitter.com/68GifPNStM

— the lash plug💕 (@madiithedoll) October 15, 2019
Looks like love to me 🤷🏾‍♀️ I truly hope that everyone gets the love, support and hugs they deserve. Also Kaav ain't with the dumb shit. Peace & Blessings good people. https://t.co/faFyusNktj

— Gabrielle Union (@itsgabrielleu) October 15, 2019
| | |
| --- | --- |
| POOR PISSY PIED PIPER: Random Texas Inmate Claims "Jail Staff" Is Out To Get R. Kelly & Sexually Victimizing Him; Sends Handwritten Doc To Judge | 15.10.19 |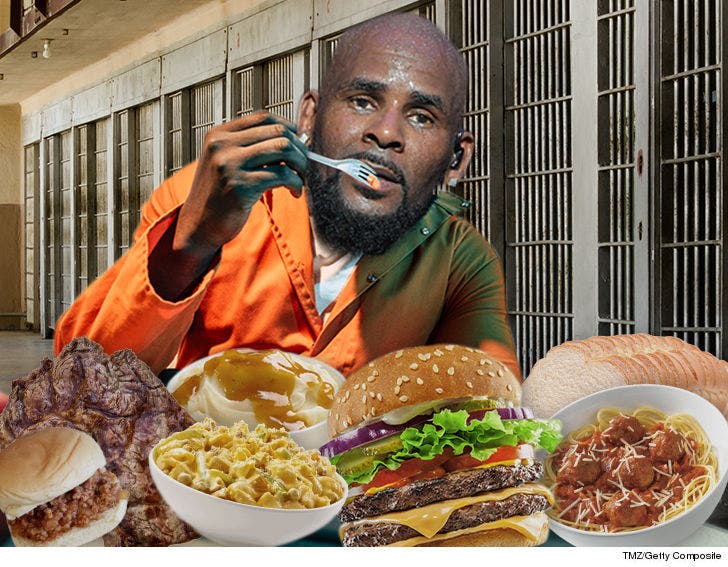 Apparently people in the system "are out to get" R Kelly, but his call for help continues to be ignored.
R Kelly just can't seem to catch a break in the justice system. He's recently been denied several requests, including bail due to medical reasons, and the ability to see visitors. Apparently, the prison has harsh limitations for visitors, and he's not able to see both his live-in girlfriends, Joycelyn Savage and Azriel Clary, at the same time.
Recently, an inmate attempted to help him, by stating that R Kelly is being targeted by people in the system, "who are out to get him." According to legal documents, a gentleman at the William P. "Bill" Clements Unit in Amarillo, Texas requested a copy of R Kelly's case to further argue his claim, stating jail staff are "being paid to commit federal crimes. Violating civil rights of R Kelly." He sent his request through a handwritten statement, which has been denied by the judge, considering he's a third party unconnected to the case.
The judge declared "there is no provision in the Federal Rules of Criminal Procedure or intervention by a third party in a criminal proceeding.[…] Moreover, the motion is largely illegible. Therefore, there is no basis upon which to grant this motion, and it is denied." Thoughts?
| | |
| --- | --- |
| SAY WHAT NOW?: Elton John Says the 'Lion King' Was a Huge Disappointment – "They Messed the Music Up" | 15.10.19 |
Elton John did not feel the love tonight.
There's an elephant in the room. Beyoncé produced and curated one of the soundtracks for The Lion King titled The Gift. It appears the legendary Elton John wasn't thrilled with it, nor the reimagined music featured in the film.
It's worth reminding you Elton played a pivotal role composing the music for the original. "The new version of The Lion King was a huge disappointment to me, because I believe they messed the music up," Elton told British GQ.
"Music was so much a part of the original and the music in the current film didn't have the same impact. The magic and joy were lost. The soundtrack hasn't had nearly the same impact in the charts that it had 25 years ago, when it was the bestselling album of the year. The new soundtrack fell out of the charts so quickly, despite the massive box-office success."
He adds: "I wish I'd been invited to the party more, but the creative vision for the film and its music was different this time around and I wasn't really welcomed or treated with the same level of respect. That makes me extremely sad. I'm so happy that the right spirit for the music lives on with the Lion King stage musical."
Do you agree with Elton? Did the Lion King live up to it's origninal?
| | |
| --- | --- |
| NOW WAIT A R. KELLY A** MINUTE: Cuba Gooding Jr. Reportedly Told 1 Of 14 Assault Vicitims To "Pee" In His Mouth | 15.10.19 |
Cuba Gooding Jr.'s case is not looking so good.
Cuba Gooding Jr.'s sexual misconduct trial has grown substantially since he was first accused of groping a woman a New York bar back in June. When the Snow Dogs actor headed to trial last week for the charge, he was told that a new charge against his name had been documented and he would have to re-schedule his trail to a later date.
The folks over at Page Six have now gotten word of the new charge that brings Cuba's accuser count to 14. According to the publication, the latest accuser is bringing to light an incident that happened in February of 2017 with the actor allegedly grabbed her arm at a Los Angeles bar and told her to sit on his face and pee in her mouth. Cuba said the latter after he put his hand in her blouse and squeezed her breast. Cuba was reportedly told to leave the woman but persisted.
Other allegations against Cuba include a time he grabbed a woman's butt at the Chatwal Hotel in Manhattan in 2013, reached under a woman's skirt in 2014 at Cafe Havana in Malibu and similar inappropriate incidents throughout New York, California, Texas and New Mexico.
"We are completely confident that there will be no criminal conviction of Cuba Gooding Jr. [The actor] is certainly innocent of the allegations that will be presented today before the court and we're going to ask that the court send this case out today for trial," Mark said, as seen in below.
| | |
| --- | --- |
| I KNOW YOU LYING: Nicki Minaj Refuses To Hand Over Evidence In Court Battle With Tracy Chapman | 15.10.19 |
Nicki Minaj and Tracy Chapman are in a court battle for copyright issues — and no one's giving in.
According to the Blast, Nicki Minaj is refusing to turn over evidence in her court battle with Tracy Chapman, while also denying the allegations made against her. She is being accused of copyright infringement by Tracy Chapman. Apparently Nicki Minaj sampled Chapman's 1988 "Baby Can I Hold You" for her song "Sorry," featuring Nas — which was supposed to be included in her album Queen.
Nicki Minaj claims that she did not infringe on any copyright with the song, although there is alleged evidence that her manager emailed Chapman's people for permission to use the track — no one had responded at the time. A "no response" was evidently a response from Chapman, who clapped back after finding out that Minaj sampled her work anyway. Now, the two artists are in a full-on war, and a settlement hasn't been reached yet. Chapman is pursuing for damages and profits made from the song. Nicki Minaj is refusing to cooperate, as she refuses to hand over evidence that could help Chapman's case.
Copyright infringement is a big issue in the media world, and artists really have to be careful when making music, not to step on anyone's toes. Chapman is demanding that the rapper hand over private text messages with her former manager Gerald Roberson, and Funkmaster Flex — who leaked the song after it was removed from the album Queen for clearance issues.
Minaj is asking for Chapman's motion to be denied completely, as she does not admit any wrongdoings in the first place. Who do you guys think will win this battle? We'll continue to keep you posted as this one plays out.
| | |
| --- | --- |
| TODAY ON ALL MY CHILDREN: Future Requests Paternity Case To Be Dismissed On Grounds Of "Fraud" | 15.10.19 |
Future is ready to resolve this.
Eliza Seraphin has been publicly accusing Future of being the father of her recently born daughter for months. She has aired him out for his neglect on Instagram and sued him for paternity, child support and custody, but nothing has gone in her favor so far. It was even reported that she could not afford the requisite fees for the paternity case she started.
While Future doesn't take to social media as often as Eliza to vent, he has attempted to prove that he is not the father through legal means. Last month, his request to take Eliza to court was granted. He intended to issue a gag order against her so she would no long be able to publicly defame him. It would have been useful for this order to have passed by now because two weeks ago they had a little back-and-forth on Instagram regarding how Eliza used Future's last name for her daughter.
According to legal documents obtained by the folks over at The Blast, Future wishes to hold Eliza accountable for fraud. He filed a motion to dismiss the case on the grounds that Seraphin had committed "fraud upon the court."
Based on Future's track record, it's not hard to believe that Eliza isn't the one here trying to "fraud" the courts. What do you guys think? We'll keep you posted as this one continues to play out.
| | |
| --- | --- |
| MO' MONEY, MO' PROBLEMS?: Lizzo Has Been Accused Of Plagiarism Over Her Hit Songs 'Truth Hurts' for the Second Time | 15.10.19 |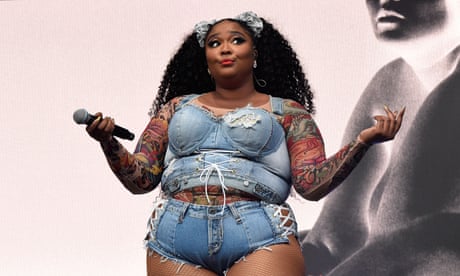 A wise man once said, more money…more problems.
Before the massive success of her meme-making hit "Truth Hurts," Lizzo says she almost quit making music because the song took so long to catch on with audiences. Now, it's a No. 1 hit — but its success is coming with its own measure of stress. Today surfaced a post on Instagram from Justin Raisen, a songwriter and producer who claims that he's been in a dispute with Lizzo over royalties from the record since 2017.
According to Raisen, he and Lizzo previously co-wrote on another song called "Healthy," from which he says she borrowed the now-iconic opening line "I just took a DNA test, turns out I'm 100% that bitch" and melody, albeit sung in a different key. In the caption of the Instagram video, which allegedly depicts Lizzo and Raisen working on "Healthy" together in 2017, Raisen says, "We were never contacted about being credited for the use of the parts of 'Healthy' (melody, lyrics, and chords) that appear in 'Truth Hurts,'" and that he only 5% of the credit for the elements of "Healthy" contained in "Truth Hurts." He also says that his goal is not to "throw any negativity toward Lizzo's momentum and movement as a cultural figure," but that "coming forward publicly to family, friends, artists, and colleagues seems to be the only way at this point in relieving some of our emotional distress caused by this."
This isn't the first time the song saw such an accusation, Lizzo was also accused of plagiarism in 2018 by British singer Mina Lioness, who says she initially tweeted the "100% that bitch" phrase in 2017. Lizzo says that she was inspired by a meme on Instagram.
What do you guys think? Should Lizzo have to pay up?
| | |
| --- | --- |
| MY HEART IS DAMAGED, BUT MY FACE IS NOT: Aubrey O'Day Claps Back at Those Who Constantly Accuse of Her Plastic Surgery – "I Just Know All The Tricks" | 15.10.19 |
Aubrey O'Day is clapping back at those who accuse her of plastic surgery.
Aubrey O'Day's face has been one we've known since the early 2000's, when she became one of the breakout stars of MTV's Making the Band. As a member of Danity Kane, she helped create catchy pop hits, and she has remained a TV personality on a number of reality shows. With nearly a million Instagram followers, she clearly has attracted a lot of fans who've taken a continuing interest in her life and pursuits, but lately, that interest has often turned to concern-trolling and criticism from people who think her face doesn't look all that familiar as it once did.
O'Day has recently been called out by commenters on Instagram and Twitter who have suggested she's undergone excessive cosmetic surgery. Side-by-side photos of O'Day 14 years ago and this year posted by a Twitter user last month prompted unkind remarks like "Looks like her face is melting" and "Got all that work done to look like a platypus." There are far more critical comments on O'Day's Instagram photos, but according to a new interview with Us Weekly, she has neither had invasive plastic surgery nor been bothered by the criticism.
"I've had lip fillers and Botox," she told the folks over at Us Weekly at the Marriage Boot Camp: Reality Stars Family Edition premiere October 10.
"I know all the tricks, and I use them." Those tricks, she says, are photo filters; and in 2011, she told CelebBuzz that the way she sometimes does her makeup makes people think she's had plastic surgery. If she was still in her teens or early 20s, the comments might have bothered her, she says, but now, at 35? Not so much, especially since she essentially ignores them these days. "I think the worst comment I ever read — and then I didn't read any more — was 'She looks like an old leather handbag that's been put in the dryer 15 times.' That was one of my faves," she continued. Ultimately, the only opinion she values regarding her appearance, she says, is her own. "I look in the mirror. I know what I look like," she says. "I love me! I'm the happiest I've ever been."
And that's all that matters. What do you guys think of Aubrey's statements?