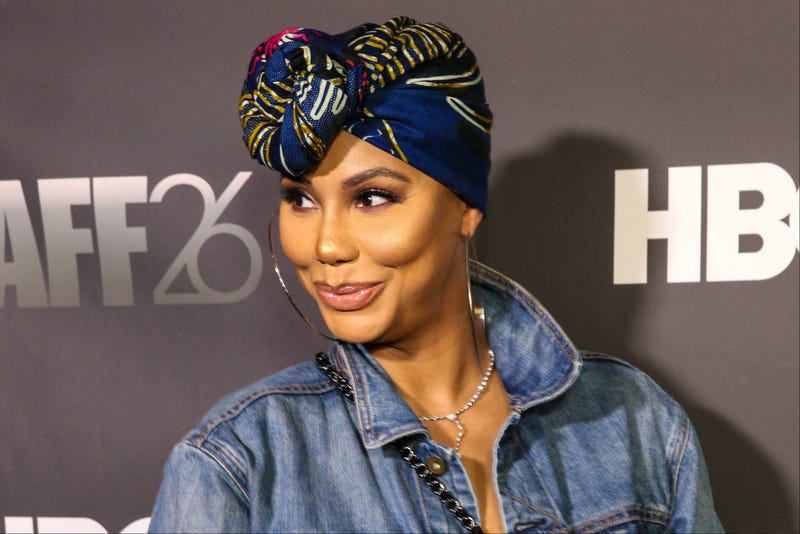 Won't he do it? Tamar Braxton is alert and responsive and she has now been transferred to a new hospital facility where she can receive more specialized mental health treatment.
According to the folks over at The Blast, Tamar is now awake and alert, talking to doctors about her situation and the days leading up to the hospitalization.
We're told at the time, Tamar was rushed to the closest hospital to the location where she was found "unconscious" by her boyfriend, David. But, after she was stabilized, it was clear after she would need more specialized mental health treatment.
Braxton was moved over the weekend to another Los Angeles hospital that has top specialists in the field of mental health — including depression, anxiety, and sexual assault trauma.
They continued, "Out of respect for Tamar's privacy and that of her family, no additional information is available at this time." They continue by stating that Tamar will remain in this facility until doctors can evaluate what type of further treatment she needs, or decide to release her to undergo more outpatient type treatment.
Tamar's team thanked her friends and fans who have been sending messages and praying for her recovery, saying, "The outpouring of support that Tamar has received is a testament to the light that she brings to people." As previously reported, Tamar had a rough few days leading up to her hospitalization, including the release of a trailer for her new reality show — which we're told she was 'blindsided' by and was upset about its contents.
Tamar had written a scathing letter to executives for WeTV who produce her reality shows, telling them she was suicidal in the weeks leading up to the incident.
In the letter, Tamar compared network executives to "cruel white slave masters who once chained our forefathers." Also, she blamed reality show producers for wrecking the Braxton family an turning them from a 'once happy' group to one that "fight with each other, betray each other, and now we're physically assaulting each other."
In the letter, Braxton said the situation made her suicidal — writing, "You broke me that day and I considered ending my own life then for the shame I felt!" She added, "I was so powerless and hurt I had to dig deep inside of me with every ounce of courage I had to tell Wendy Williams and 10 million viewers on national TV a secret I was not ready to tell but had to tell before you exploited my story to the World and left another black viewer broken and suicidal like me."
At this point, we're told Tamar is getting the best medical care possible and will continue to receive treatment until doctors are comfortable with her release.