Tory Lanez stands a mere 5 foot 3 inches tall and apparently not an ounce of accountability is present in this little fella.
Tory Lanez is determined to be the little engine that could as he continues to windmill and refuses to go down without a fight. Lanez has officially filed an appeal to throw out his conviction for shooting Megan Thee Stallion, claiming, among other things, prosecutors tried to "dirty him up" with irrelevant evidence, making him look bad. Someone should probably tell him that started when he decided to shoot a woman and wear a toupee.
The pint-sized rapper's lawyer, Jose Baez, claims in legal docs obtained by the folks over at TMZ, that prosecutors submitted a shirtless photo of Tory with a firearm on his chest. During trial, prosecutors said it was merely for identification purposes, but Baez is calling BS, saying prosecutors used the photo to underscore to the jury his client had a fondness for weapons.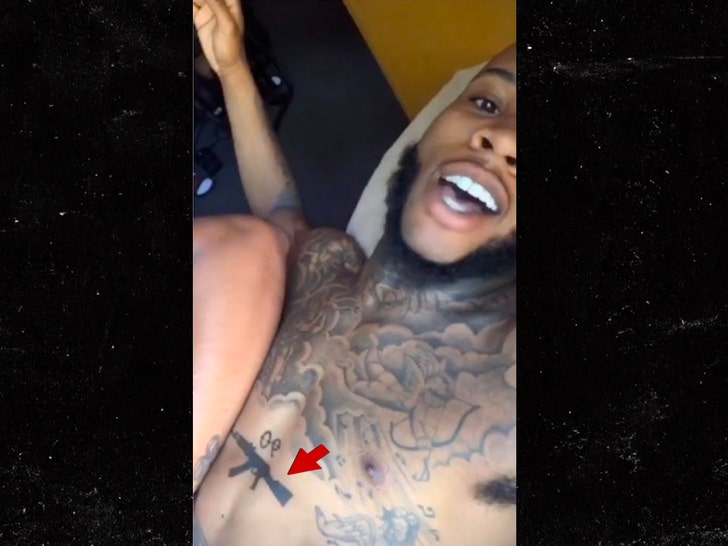 The appeal also raised concerns over several other pieces of evidence, including an Instagram post and a statement by Megan Thee Stallion. Tory Lanez took issue with Megan Thee Stallion telling cops he said, "Please don't say anything because I'm on probation."
Baez also complained about jurors hearing Kelsey Harris' September 2022 interview with prosecutors during the trial. Harris, a former friend of Megan Thee Stallion, changed her story on the stand when she testified in the December 2022 trial.
A jury found Tory Lanez guilty of assault with a semiautomatic firearm, carrying a loaded unregistered firearm in a vehicle and discharging a firearm with gross negligence. He faces up to 22 years and eight months in prison.
Tory Lanez, whose real name is Daystar Peterson, is scheduled to be sentenced on April 10. We'll keep you posted on how the appeal work out. What are your thoughts on this mess?