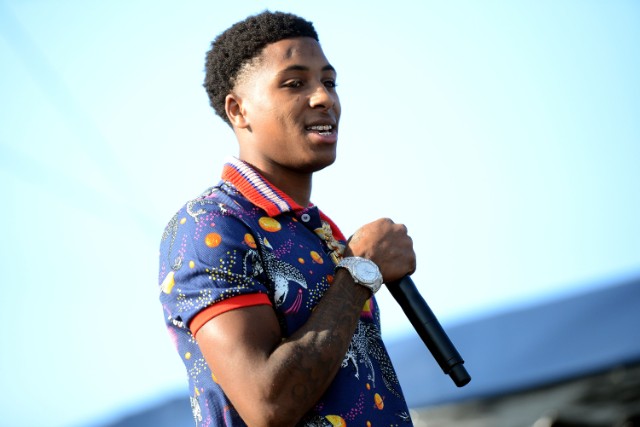 Two fights break out at NBA Youngboy's concert in South Carolina.
Friday night, YoungBoy Never Broke Again was in South Carolina giving the Gullahs a peak concert experience when things turned ugly fast. It all went down in the "general admission" section of the audience while NBA was piggybacking his bodyguard with the mic in his hand. As you'll see in the clip below, while this was occurring a fan snuck from behind them in an attempt to snatch NBA's chain, except it didn't go to plan and he ended up with a knuckle sandwich for his trouble instead.
In my experience, it's usually the bouncer/protection/enforcer getting the last punches in, but here NBA Yougboy's bodyguard is actually trying to break things up between the client he is sworn to protect and the hostile concertgoer. Even worse, the fisticuffs had the undesirable effect of riling up the rest of the crowd too. Before long, the "general admission" section had become a person-to-person combat zone, with relative strangers turning on each other violently, for no other reason other than "red light turns green," in a matter of speaking.
NBA Yougboy eventually tried jumpstarting the concert with Quando Rondo on stage, but their attempt was futile. The concertgoer who triggered the big melee was still in the venue, and when he caught Quando Rando throwing him "nameless" shade during their relaunched set, he instigated a 2nd fight in the crowd, putting the concert to bed for good.