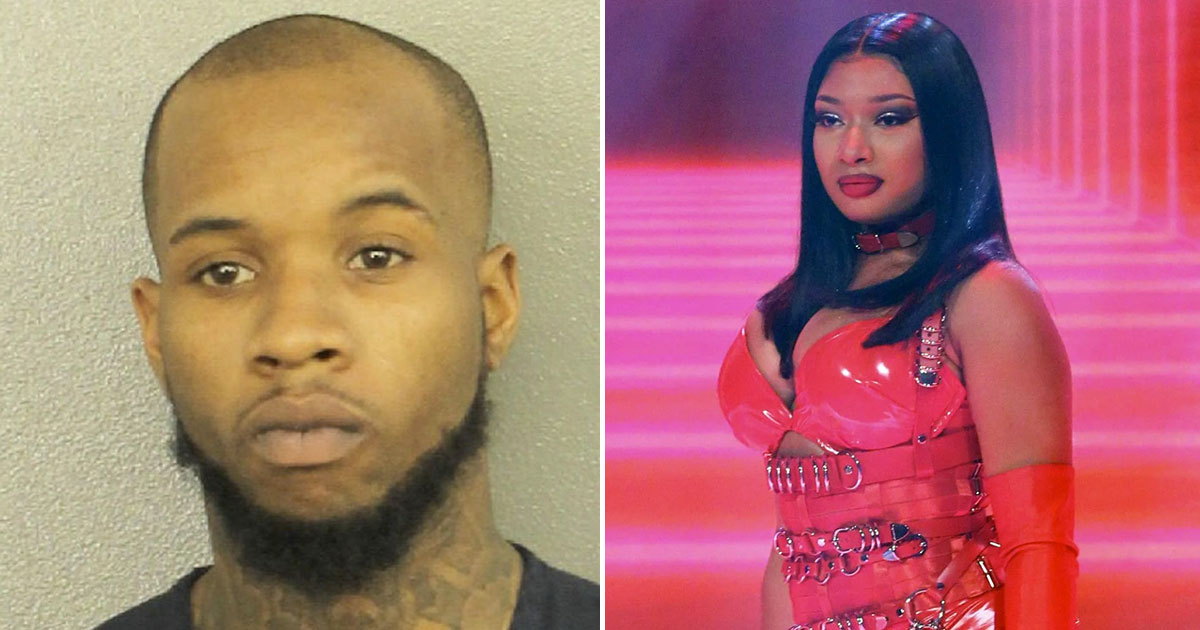 Tory Lanez is apparently 5'3 and 120 pounds, so it would come as no surprise that he'd suffer from that classic "little man syndrome" otherwise known as the napoleon complex.
The friendship between Tory Lanez and Megan Thee Stallion was well-documented, even in the days leading to their incident on last Sunday (July 12th). Prior to Megan Thee Stallion's shooting, she and Tory had been hanging out in the pool with Kylie Jenner. Everything seemed fine but now, theories are flying around about what exactly happened in the direct lead-up to the shots ringing off. Sources close to the situation allegedly claim that Tory fired his weapon at Megan's feet as she tried to exit the car they were both seated in with her best friend. A heated argument had reportedly happened before the shooting.
Although Tory has not been named as a potential suspect, the LAPD is officially looking at the shooting as an attack now. Cops believe that this is a case of assault with a deadly weapon but are not confident that this is attempted homicide. Now, the most logical question on everyone's mind is what could these two have been arguing about? Well, a source close to the situation has come forward offering a bit of clarity on that and letting us know it all may just boil down to Tory not being big enough to tame the Stallion. According to the source, over the course of their "friendship," Tory has got in his feelings and although they aren't in a relationship, has grown to be "obsessed" and feels like Megan is "his" property. They continue by stating Lanez had gotten to a point where since the two have been spending time together he has become increasingly possessive and with that ego in the way, would become extremely upset at Megan entertaining, flirting, or hanging with other guys. This is said to be what led up to the argument in the SUV.
Apparently little Tory thought it'd be a good idea to tell Megan what she could and could not do and that is allegedly where the incident sparked. Megan attempted to get away and in an effort to scare Tory fired shots which allegedly led to the shots in her foot. The LAPD is reportedly looking hard into confirming that Tory was the gunman in this incident, which would surely result in some hard time for him if charged or even being deport considering he's from Canada. The source also notes that, if he is confirmed to be the shooter by the police, he will claim it was accidental. Roc Nation is said to be preparing a public statement along with Megan to properly and publicly address the entire situation soon.
What do you guys think of all this? Do you believe it was really a case of little man not being able to handle the friend zone?