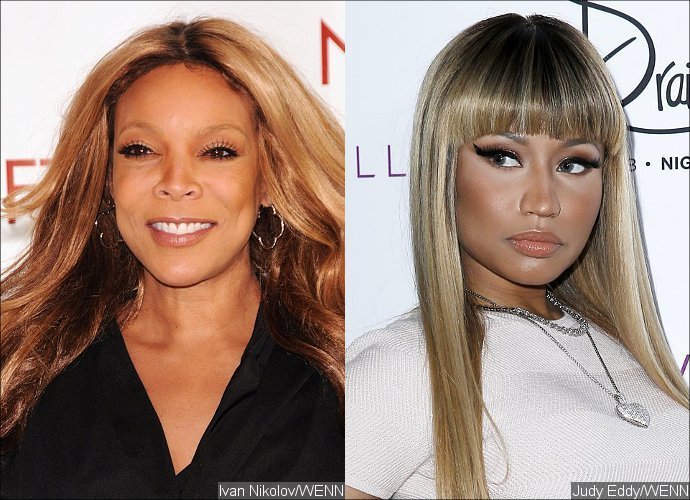 Wendy Williams apparently has apparently been rubbed the wrong way by hip hop's leading femcee. While discussing Nicki Minaj's recent fall-out with shoe designer Giuseppe Zanotti, Wendy says she doesn't believe it was a race thing, but simply an attitude issue. The talk show host even went as far as to say that Nicki is extremely difficult to work with.
"Nicki, everybody knows you have a reputation for being very difficult to work with. And maybe the headaches you give people are not worth working with you."
Wendy also claims that Nicki lost her role on 'Ocean's 8' to Rihanna, because of her reputation. She continues that, while casting for the upcoming film, Minaj was considered, but she was replaced by Rihanna.
"There's something about your reputation Nicki, that has followed you almost since your career got started and doesn't seem to be getting any better. And that maybe is why you're not in the new Ocean's 8 movie. Her name showed up in a meeting and it was like … And they called Rihanna and the rest was history."
Check out the clip below (Skip to 16:40 for the Nicki talk):