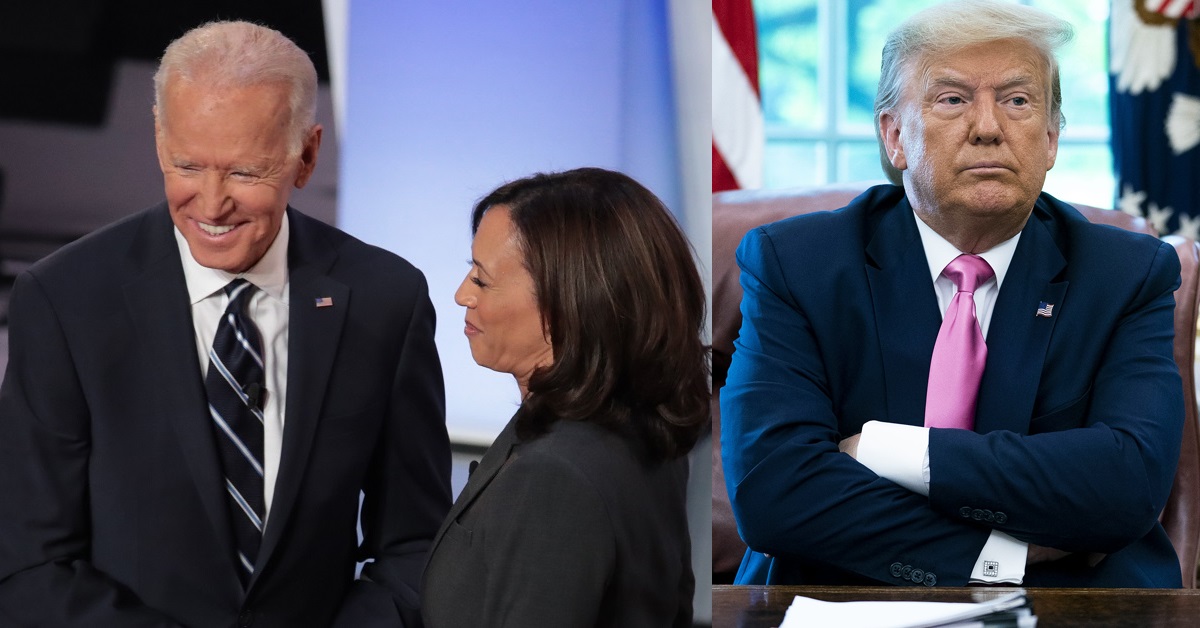 At last, Sir Cheeto has prepared to take his L and get the f*ck…ASAP.
After inciting violence inside and outside the Capitol building by casting doubt on his supporters for months, Donald Trump has finally taken his L and conceded the 2020 President Election to President-elect Joe Biden.
January 6, 2021 will go down in history books as a pretty ugly day in American history. As the results for the run-off elections in Georgia were announced, revealing that the Democrats would hold the majority in Congress, Donald Trump's supporters rushed the Capitol, tearing down multiple layers of security fencing and fighting law enforcement officers to break into the prestigious building. Photos and videos have shown the shocking moments when MAGA-hat-wearing men and women forced their way into the building, prompting an evacuation of all the politicians inside, who were tallying up the electoral college votes to confirm the next President of the United States.
After things had calmed down at the Capitol, Congress members continued where they left off, finally confirming that Joe Biden and Kamala Harris would become the next President and Vice-President. After he was locked out of his Twitter account for 12 hours, Donald Trump provided a public statement on Thursday morning.
"Even though I totally disagree with the outcome of the election, and the facts bear me out, nevertheless there will be an orderly transition on January 20th," said Trump. The comments were made shortly after 4 AM when the Congress announcement was made.
"To those who wreaked havoc in our Capitol today, you did not win," said Mike Pence during the same session. "Violence never wins. Freedom wins. And this is still the people's house."
…fight to ensure that only legal votes were counted. While this represents the end of the greatest first term in presidential history, it's only the beginning of our fight to Make America Great Again!"

— Dan Scavino🇺🇸🦅 (@DanScavino) January 7, 2021
So after a rough day Biden is confirmed anyway, Trump forced to concede out of what I assume is fear he'll be charged and/or removed, 4 Magas died, Twitter experiences 12 hours of peace, and hundreds of idiots filmed themselves committing a host of crimes.

— Pete Woods, Space Guardian (@thatpetewoods) January 7, 2021
There's only one way this will happen, after the little coup Trump encouraged yesterday. Remove him from office immediately. He's a national security threat.

— Gail Dosik (@THEToughCookie) January 7, 2021
Trump agrees to an orderly transition of power in a written statement (he's banned in a Twitter time out) that sounds like it was written by someone else. He still doesn't concede he lost.

— Joyce Alene (@JoyceWhiteVance) January 7, 2021
Donald J. Trump has ended America's streak of a peaceful transfer of power. That's it. That's his legacy. He refused to concede, gathered a mob on the day Congress rightfully elected his successor, and then instructed that mob to march to the Capitol and raise hell.

— Isaac Saul (@Ike_Saul) January 6, 2021
Congratulations to President-elect Joe Biden and Vice President-elect Kamala Harris. Whether Trump even decides to officiall concede or not, he and his mindless cult following will simply be force him load up that Uhaul in just a few weeks. Let's get it.