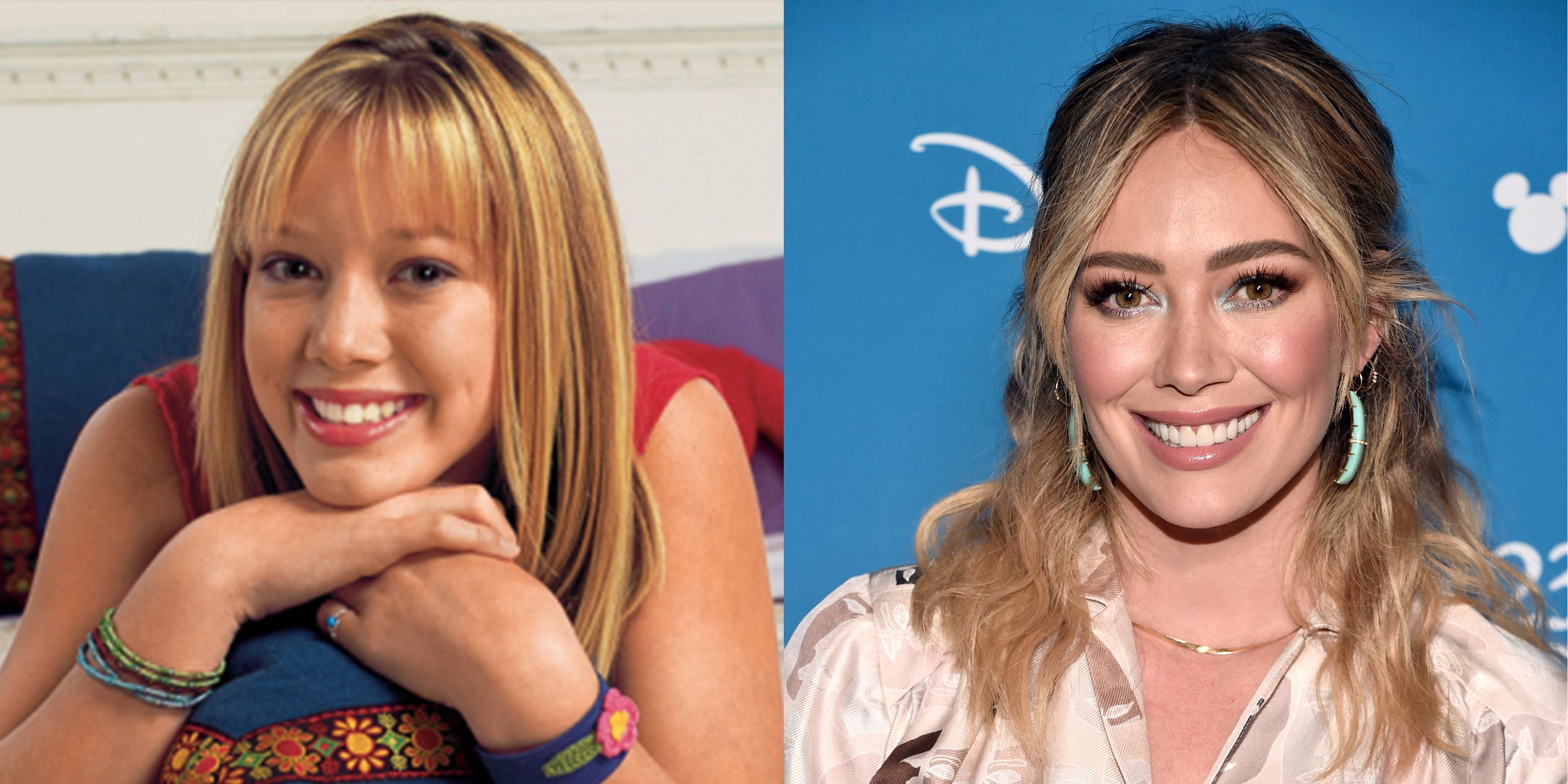 This is most certainly not, what those dreams Lizzie McGuire was singing about, are made of.
Hillary Duff was accused of child trafficking in a truly bizarre Twitter thread. Celebrities are always susceptible to some pretty insane conspiracy theories, especially when you slip up on your social media channels. Hillary Duff had to experience this first-hand recently as she accidentally posted a photo of her son to her IG story. The photo made it seem as though her child was nude and when she realized, she deleted the post.
While one would assume this was the end of the story, it got a lot weirder as the a short amount of time progressed. A twitter user started a thread in which they accused Duff of child trafficking and used the photo of her son as the proof. This thread eventually got Duff trending on Twitter and eventually, the thread was taken down before any more damage could be done.
Hillary Duff trend is great example of "news" in the era of social media.
1. Duff posts Insta story of photos she's printed. 1 may be a nude of her son. Maybe wearing tan shorts.
2. Twitter trends with it, people start calling her a sex trafficker.
–By noon it will be Pizza Gate

— Michael Salamone (@MichaelSalamone) May 23, 2020
However, in this day and age we all know how people love to run with a ball. The scandal is unfortunately more so fun to run with than what actually took place. Fans were immediately confused by the tweets and many spoke out about fake news on Twitter and how misinformation can spread exceptionally fast. Every part of the thread was pure conjecture and was filled to the brim with conspiracies that you would find on some random YouTube video with less than 100 views.
Duff has responded to the allegations via Twitter chocking it up to bordem, writing: "Everyone bored af right now I know..but this is actually disgusting….. whoever dreamed this one up and put this garbage into the universe should take a break from their damn phone. Maybe get a hobby." Take a look at some of the chaotic reactions below. Thoughts?
Everyone bored af right now I know..but this is actually disgusting….. whoever dreamed this one up and put this garbage into the universe should take a break from their damn phone. Maybe get a hobby

— Hilary Duff (@HilaryDuff) May 23, 2020
Me and my FBI agent after logging on twitter only to find out Hilary duff is being accused of sex trafficking, Doja cat is racist, and lana del rey a white feminist pic.twitter.com/YxBEJOESNa

— 𝐒𝐚𝐛𝐫𝐢𝐧𝐚 (@stoleurdad) May 23, 2020
i'm back because i saw hilary duff trending and can't believe my fucking eyes. you people are mentally unwell. imagine finding out you're trending online because people are accusing of you of sex trafficking your child and are trying to call CPS on you over a conspiracy theory pic.twitter.com/Ld8Pf93EVa

— ܓܝܘܪܓܝܣ (@holyboptism) May 23, 2020
I hope Hilary Duff sues the shit out of you bitches for trying to spread this story. How fucking sick can you be to imply she is a child trafficker and pedophile over some bullshit? pic.twitter.com/wMLucMnIFJ

— Versace Stan Acct. (@artsygrinch) May 23, 2020
looking through the hilary duff trend, the way people will literally believe any damn thing they read from randos on the internet. i am literally begging y'all to please do better. pic.twitter.com/g5kwbvlSnd

— Luigi M. (@LuigiM227) May 23, 2020
People are accusing Hilary Duff of being a paedophile and sex trafficker because she has a naked photo of her own son. You are disgusting to even sexualise a kid and assume something so vile. It is ridiculous how anyone can even believe this, stop trying to ruin her life.

— Lizzie McGuire (@ImLizzieM) May 23, 2020
Not the internet trying to ruin hilary duff probably one of the most sane white woman on this planet. Not today hunty pic.twitter.com/ZX1xdozdva

— k⁷💫 (@ange1do11) May 23, 2020
Who is trying to ruin Hilary Duff's good name with SEX TRAFFICKING. I need receipts before I believe this. #HilaryDuff #Doja pic.twitter.com/DkCZwZsM5U

— Mustaf Unlé (@MustafUnle1) May 23, 2020