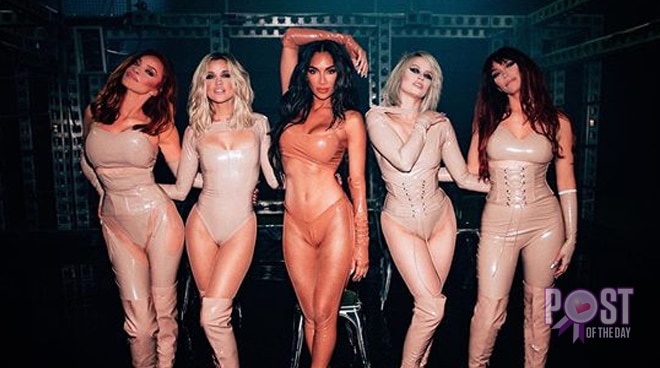 The Nicole Scherzinger–led girl group has loosened up their buttons for the first time in about 11 years and we are absolutely here for it.
The Pussycat Dolls pretty much dominated in the early 2000's before deciding to go their seperate ways. Now the girls are back with "React," the group's first since 2008's Doll Domination, which, yes, was all the way back in 2009. After skipping the 2010's, the group is quite possibly hotter than ever or at least haven't skipped a beat as they return with just as much choreography and fire as what we came to love from them back when "Don't Cha" first stormed up the charts.
As expected, The girls get down in "React." It's actually one of those songs that doesn't quite hit the right way until you've seen it with the visual. At one point, Scherzinger fully hits the splits in six inches of water. Between her and Normani, the expectations for rainy-day activities are hitting unprecedented heights in 2020. We'll see what other high bars the Pussycat Dolls wanna set as they roll out the rest of their reunion. Take a look at the video for "React" below and let us know what you think. ISSA BOP OR ISSA FLOP? Are you here for this return?