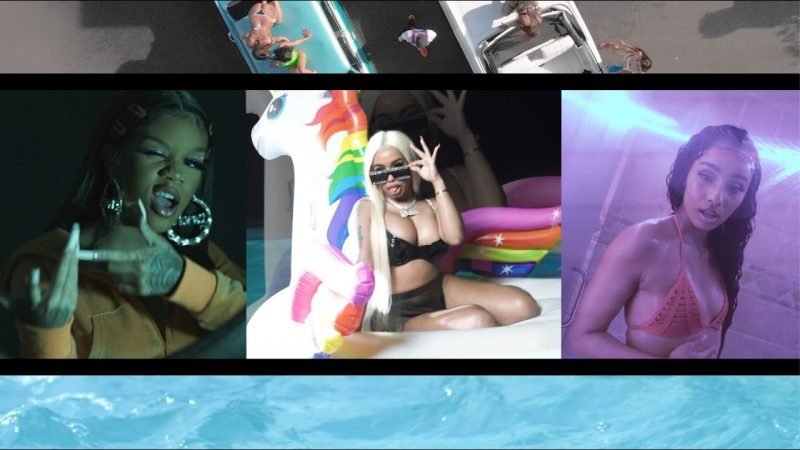 Rubi Rose, DreamDoll, and Molly Brazy showed out for the ladies of DJ Drewski's "Water."
Rubi Rose, DreamDoll, and Molly Brazy all brought their A Game to "Water," a new track from Hot97 radio host, DJ Drewski. As more and more female rappers' careers begin to flourish, we've been introduced to tons of talented women in hip hop, and this track alone bears three promising stars for the female rap game.
The ladies really showed out on "Water," each of them bringing something a little different to the table. DreamDoll takes center stage and shines as she opens the track with an in-your-face verse, spitting with a toughness that continues putting her growth on full display. Molly definitely manages to hold her own, but when Rubi hops on with her smoky, sultry flow, the vibe of the track changes directions entirely—in a good way. These three prove to be a complimentary trio, and Drewski offered a beat that allowed each of them to shine in their own ways.
Quotable Lyrics:
Switch the recipe I bake different
When Drewskii on the set of the club, I shake different
I hop out the truck I'm drippy as f*ck
Toast liquor, post pictures, how I get to the bucks
I don't f*ck with foul bitches, no chickens or ducks
Give my real ones my last and won't give you a f*ck
Check out "Water" video below and let us know what you think. ISSA BOP OR FLOP?