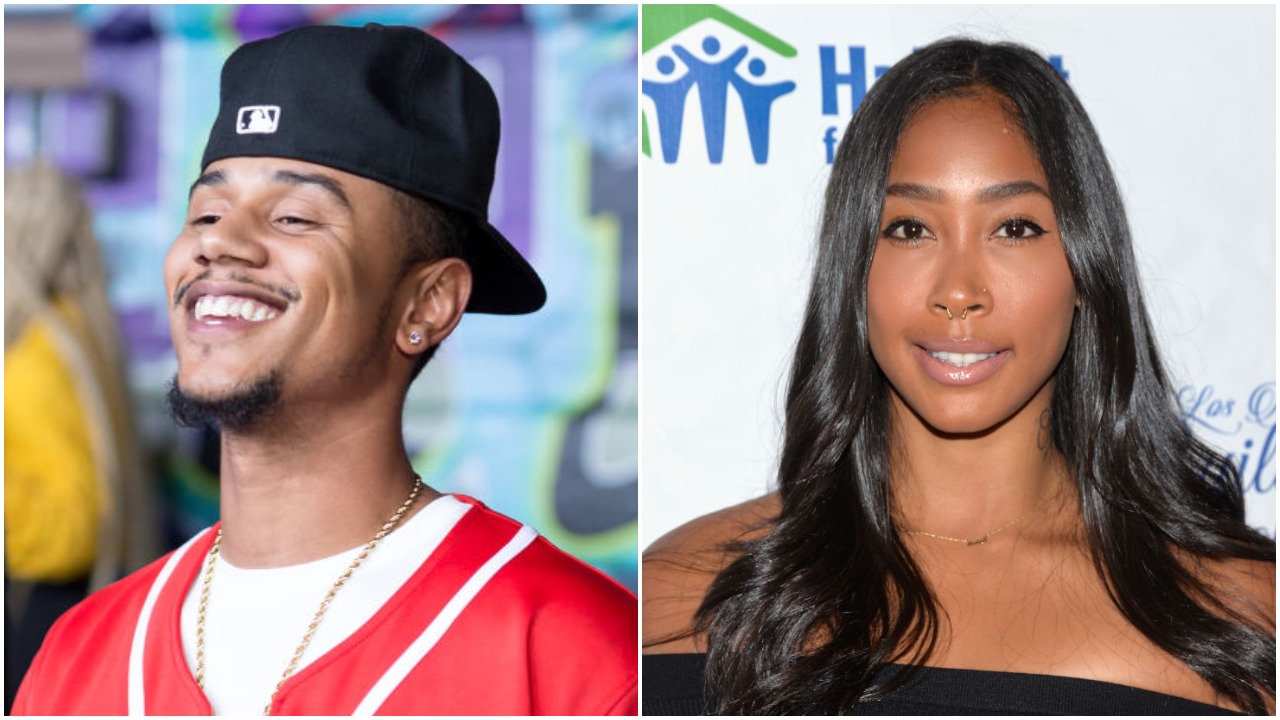 Has this April fool of a situation finally fizzle popped over?
During the original B2K run, Lil Fizz was not exactly the most-discussed member of the group. Due to B2K being the phenomenon they were, of course Fizz was a well known name. But, Omarion definitely remained the most talked about star in the group. When "Love & Hip Hop Hollywood" began, Omarion and Lil Fizz were the original cast members. Being exposed to the VH1 audiences definitely helped bring more attention to both. While Omarion left the show, once his music took back off, Fizz stayed, and got with O's his ex. While Omarion – Apryl's ex and Fizz's B2K bandmember – has made it clear that he feels "no ways" about their relationship, everyone else seems to be on the opposite side of the spectrum. Turning Fizz and this sister-brother-wives of a situation into a very hot topic for the internet.
A year ago, rumblings began of Fizz and Apryl Jones dating, despite her being Omarion's baby mama. Though there were initial denials, season six of "Love & Hip Hop Hollywood" saw them get together. The reunion show saw them defend their romance, and, ever since, most have rooted for their downfall, which some think has happened, since both have unfollowed each other on Instagram.
While I'm still unsure how or why people notice these types of things, it is interesting to see that the couple who have recently had no problems showcasing their trifling ass love all over television and social media don't even follow one another anymore. Hell, maybe they just had an argument? Maybe the just don't want to see one another's posts? Maybe they realized how trifling they are? Only time will tell. What do you guys think? Do we even care at this point?
Sksksk Apryl and Fizz have unfollowed each other 😂😂

— Guh loshaaaa (@AbzTweets_) January 5, 2020
Apryl and Fizz broke up?
😂😂😂😂😂😂😂😂😂😂

— 🎈 Gogo Yubari (@AudsVisualsToo) January 5, 2020
Speaking of

Apryl and Fizz no longer follow one another and she deleted all pics of him

— Yam Drizzle! (@ReddQt703) January 5, 2020