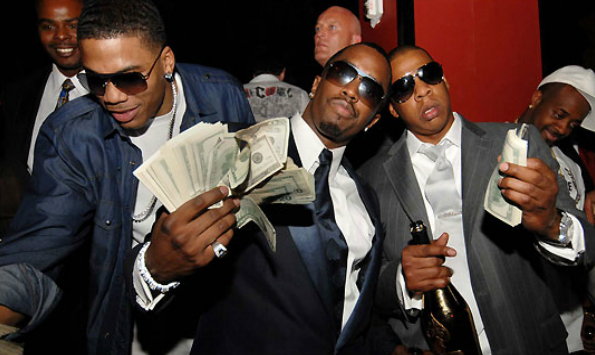 Diddy, might as well take up 'Money' as his middle name.
Yesterday (May 10), Forbes released their list of the top five richest hip-hop artistes in 2017 and the Bad Boy boss was ranked at no.1. This will be his seventh consecutive year on top of the list.
According to the financial news outlet, the rapper's net worth is estimated to be a whopping $820 million. Diddy is said to make the bulk of his money from endorsement deals with Diageo's Ciroc, the alkaline water brand Aquahydrate and DeLeon tequila, as well as his stakes in the Revolt digital cable TV network that he founded in 2013.
Diddy, who ranked No. 22 on Forbes list of all highest-paid celebrities, has topped this list since 2011. However, the 47-year-old rapper may not be holding the title for long. Jay-Z is tailing him closely this year, with a net worth of $810 million.
Others celebrities who have made the Forbes' list include Nicki Minaj, Drake and Wiz Khalifa.
See the list of the top five earners below.
Diddy ($820 million)
2. Jay-Z ($810 million)
3. Dr.Dre ($740 million)
4. Birdman ($110 million)
5. Drake ($90 million)