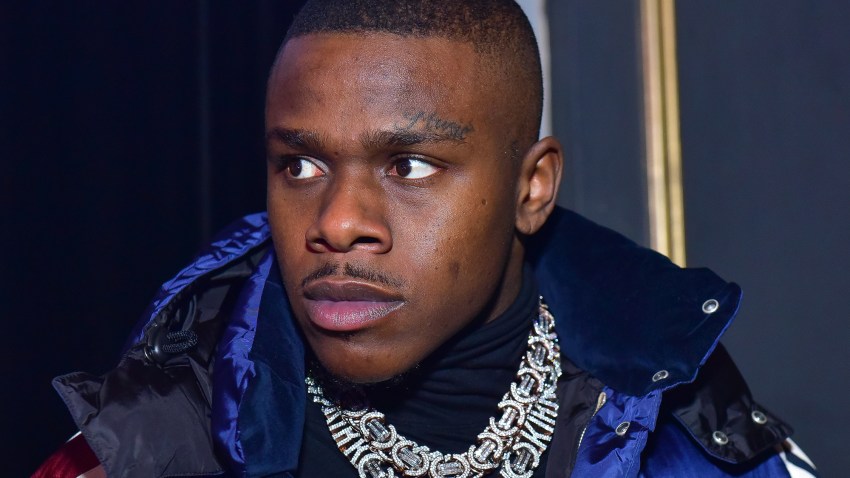 Dani better get her man…DaBaby just can't seem to stay out of trouble as a bystander captured a video showing the rapper being questioned by officers.
An afternoon in Beverly Hills turned into a run-in with police for DaBaby. The chart-topping rapper has been enjoying the fruits of his labor as he's been captured jet-setting with girlfriend DaniLeigh in recent weeks. However, it seems that things may be taking a turn for the "Blame it On Baby" rapper at the top of his year. DaBaby has had a string of run-ins with the law in recent years as he's been reportedly involved in altercations with a promoter, a hotel employee, and with police in his hometown. According to reports, he was taken into custody on yesterday (January 7) after police found a firearm in his vehicle.
According to TMZ, DaBaby and his entourage were visiting the celebrity-favorite Los Angeles area of Rodeo Drive when they were confronted by officers. The outlet states that DaBaby and three others had just left the Moncler store and were just about to drive away when police stopped them. It's reported that someone inside of a store called the authorities to report that DaBaby and his entourage had firearms.
While DaBaby and his crew were detained at the scene, police searched their vehicle and reportedly located a handgun. He was taken in for possession of a firearm and was the only person arrested at the scene. It's unclear why the others were allowed to leave.
Later that night, however, the rapper shared a video via Instagram stories assuring fans he was more than okay.
"Still on time for the meeting," he wrote on the video with a sarcastic nerd-face emoji. Despite the minor hiccup, the 29-year still managed to hit the studio with his crew, sharing a video of them cooking up in the studio just hours after the reported arrest. Right now, it is unclear if DaBaby will face more charges from the LAPD for carrying the concealed firearm, but we're glad he was able to escape spending time in jail this time around.
We'll keep you updated on the developments of the situation as more information becomes available. Take a look at the receipts below. Thoughts?