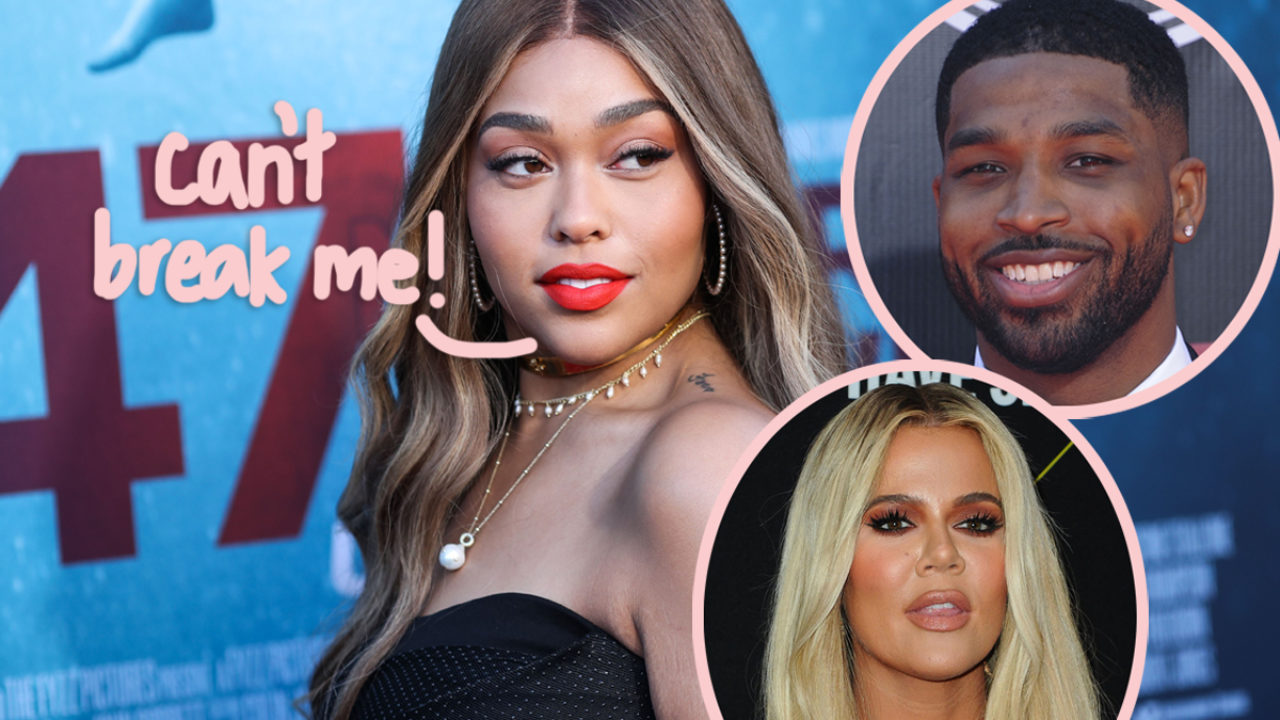 While rumors swirl that Khloe Kardashian may be expecting with Tristan the ever truthful again, Jordyn Woods is still attempting to ride the wave of their infamous scandal because well, what else is going on?
It's been over a year since the 23-year-old model and Tristan Thompson made headlines over their cheating scandal. Last February, news broke that the two made out at a house party on Valentine's Day weekend. At the time, Khloe Kardashian and the NBA player were very much in a relationship—and share a 2-year-old daughter, True Thompson. "I should have gone home after the party. I shouldn't even have been there," the Woods expressed in a candid interview on Red Table Talk in March 2019. "On the way out, he did kiss me. No passion. It was like a kiss on the lips… I don't think he's wrong either because I allowed myself to be in that position and when alcohol is involved, people make dumb moves or people get caught up in the moment."
Fast forward to over a year later and Jordyn claims to have moved on, although every interview she does is built around the topic. Sitting down with Natalie Manuel Lee sometime before the coronavirus pandemic, she discussed the life-changing scandal, how she healed from it, how she learned to let go of the shame and so much more. Jordyn detailed the backlash she's faced since the incident:
"I'm happy that I was able to become who I am today," she stated in the interview, after detailing the journey she had to undertake. "I'm not happy that people were hurt and people had to go through what they went through. It was a lot for my family, other families, friends, and not in a million years did I ever have an intention to do anything bad to anyone I love."
Jordyn went on to say that she felt like she didn't have anyone to turn to, and that she didn't know how to process her emotions. She said she felt as if everything she thought she knew was ripped away from her. "It's easy to beat yourself for things you could've done differently. But you can't hold onto what you could've or should've done, you just have to accept what actually happened and then you can let it go," she stated.
Jordyn also touched on her mental state throughout the whole ordeal and the cyberbullying she says she endured, which caused her to turn inward and face herself. She reveals the "acceptance" and "responsibility" were some of the ways she ended up dealing with the shame and moving through it. She also shared how she practiced being "still" amid the controversy, settling back and not doing anything for a while in order to collect herself and regain strength.
What do you guys think of this? Are you tired? Cuz I am. Take a look at the video below: