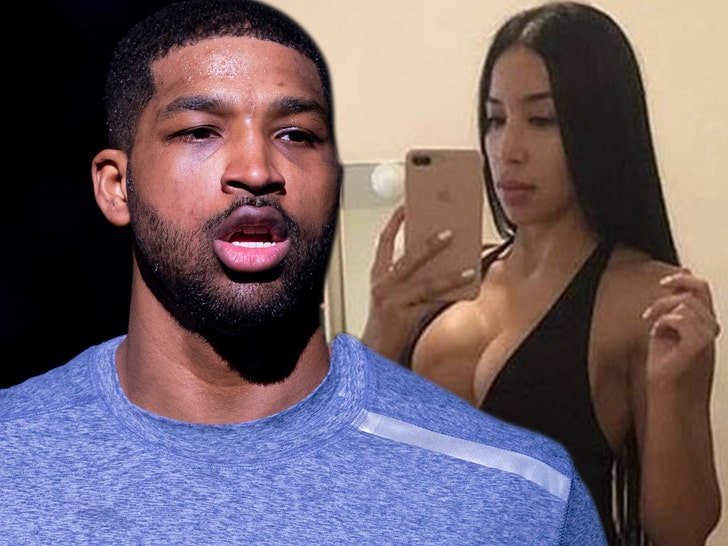 To quote the late great Michael Jackson, 'The kid is not [his] son.' Tristan Thompson has sued Kimberly Alexander after he claims he already took a DNA test that proved he wasn't the father of her young child.
Things are getting dicey for Tristan Thompson, and now he's taking the woman who has accused him of being the father of her child to court. In the past week, there have been conflicting reports regarding the paternity of a child by a woman named Kimberly Alexander. It's reported that the kid is a little over four-years-old, and while rumors have circulated that the NBA player had a one-night-stand with Kimberly eight years ago, she's responded to the gossip saying that's just untrue.
Kimberly was reportedly sent a cease and desist letter by both Khloé Kardashian and Tristan Thompson, and according to Page Six, the ex-couple's attorney told the outlet that Thompson has already taken a paternity test that determined he wasn't the father of Kimberly Alexander's' child. She claims that both Khloé and Thompson somehow tampered with the paternity results. It's now being reported that Thompson is putting his money where his mouth is and taking his accuser to court, as he's filed a libel lawsuit against her.
The court documents reportedly state that Kimberly "is a wannabe social media influencer and pornographic model/performer who is so desperate to achieve her fifteen minutes of fame that she recently fabricated a false claim that NBA star/Cleveland Cavaliers center/power forward Thompson is the father of her nearly five-year-old son."
The paperwork also says that even though a paternity test has already ruled out Thompson, "Alexander has persisted in publicly proclaiming that Thompson is her child's father and she has maliciously accused Thompson of being a deadbeat dad, 'neglecting' and failing to take financial responsibility for the child since birth… Thompson is asking for court costs and unspecified damages. Who's side do you believe here?