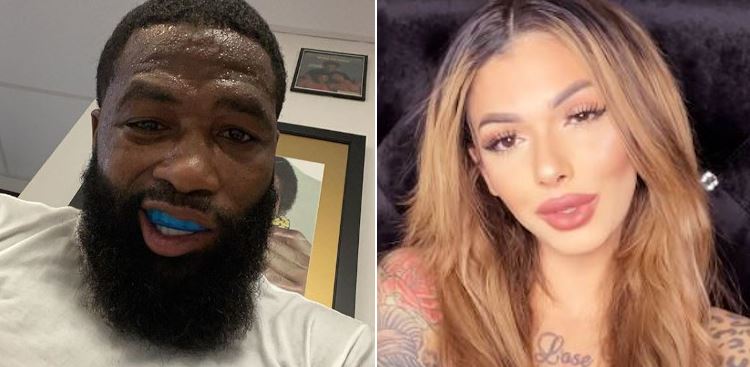 The boxer said he didn't want to get caught up: "So she don't try to put a case on me."
He has enough drama going on in his life without needing an additional scandal from certified clout chasing thot that is Celina Powell. Recently it was reported about Adrien Broner facing off with a judge over an unpaid $800K judgment awarded to a woman who claimed that the champion boxer assaulted her years ago. Broner told the court that he's broke and only has $13 to his name, however, he's managed to stay afloat financially with the help of his "rich friends." Broner returned to Instagram with a screenshot of a conversation, not about his financial troubles, but of a brief exchange with well-known celebrity groupie Celina Powell.
In the DM, it looks as if Powell messaged Broner her phone number along with the request "F*ck me now." Broner allegedly responded, "No stop writing me please I have a wife," but that's all that the boxer shows of the chat. Whether or not they continued to converse will remain a mystery, but Broner explained his rejection in the caption of his post.
"Look y'all All p*ssy is not good p*ssy everybody have a blessed day!! And I blocked her number so she don't try to put a case on me and take some of this $13 I got left #Respectfully." Congratulations to Broner for being able to say no to ratchet p*ssy. Check out the post below.