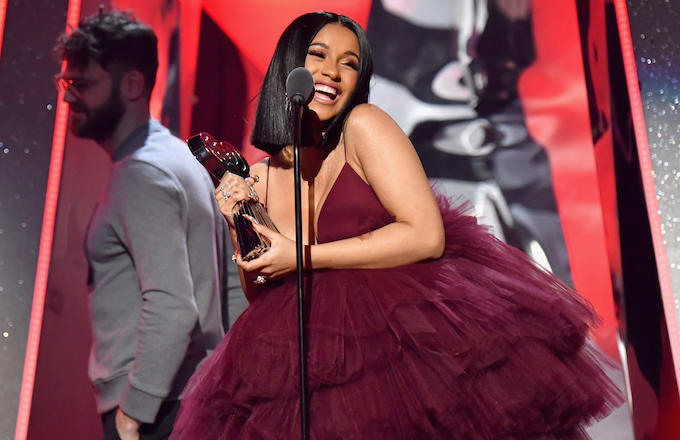 Cardi B is also dropping the video for "Ring" with Kehlani next month.
Today seems to be full of high-profile announcements, singles, and albums dropping. Cardi B hasn't been in the spotlight for a few months because of her pregnancy and the subsequent birth of baby Kulture. While she hasn't been performing or dropping new music, Invasion of Privacy is still very much fresh in our memories as it continues to stream and chart very well. However, Cardi knows that people's attention spans just aren't what they used to be. You can drop one day and the next, something new will come along. With plans to stay at work after giving birth, Bardi just made a few major announcements to keep people interested.
As one of the biggest stars in the world right now, it was a major blow to her supporters when she dropped out of Bruno Mars' tour. With both Bruno and Cardi confident that the fans will understand, the "Bodak Yellow" songstress is still prepping members of the Bardi Gang for what's to come. During an Instagram live stream, the recording artist revealed that her video for "Ring" with Kehlani would be releasing sometime in August. On top of that, she's done features for a few artists that could drop any day now. The most important announcement, and the one she spent the least amount of time discussing, is that she's dropping a new project in the fall.
That's right, folks. If you enjoyed Invasion of Privacy, there's some more on the way. While she did not specify a date or reveal whether it's a mixtape, an album or something else altogether, Cardi did tell everyone to keep their eyes peeled.
While she may not be on tour with Bruno Mars, these announcements should be enough to keep fans hyped for the future. Are you looking forward to new Bardi?