| | |
| --- | --- |
| WHEW, CHILE!: Howard Stern Lights Wendy Williams Up – "Jealous B***h, Worry About Your Husband" | 14.03.19 |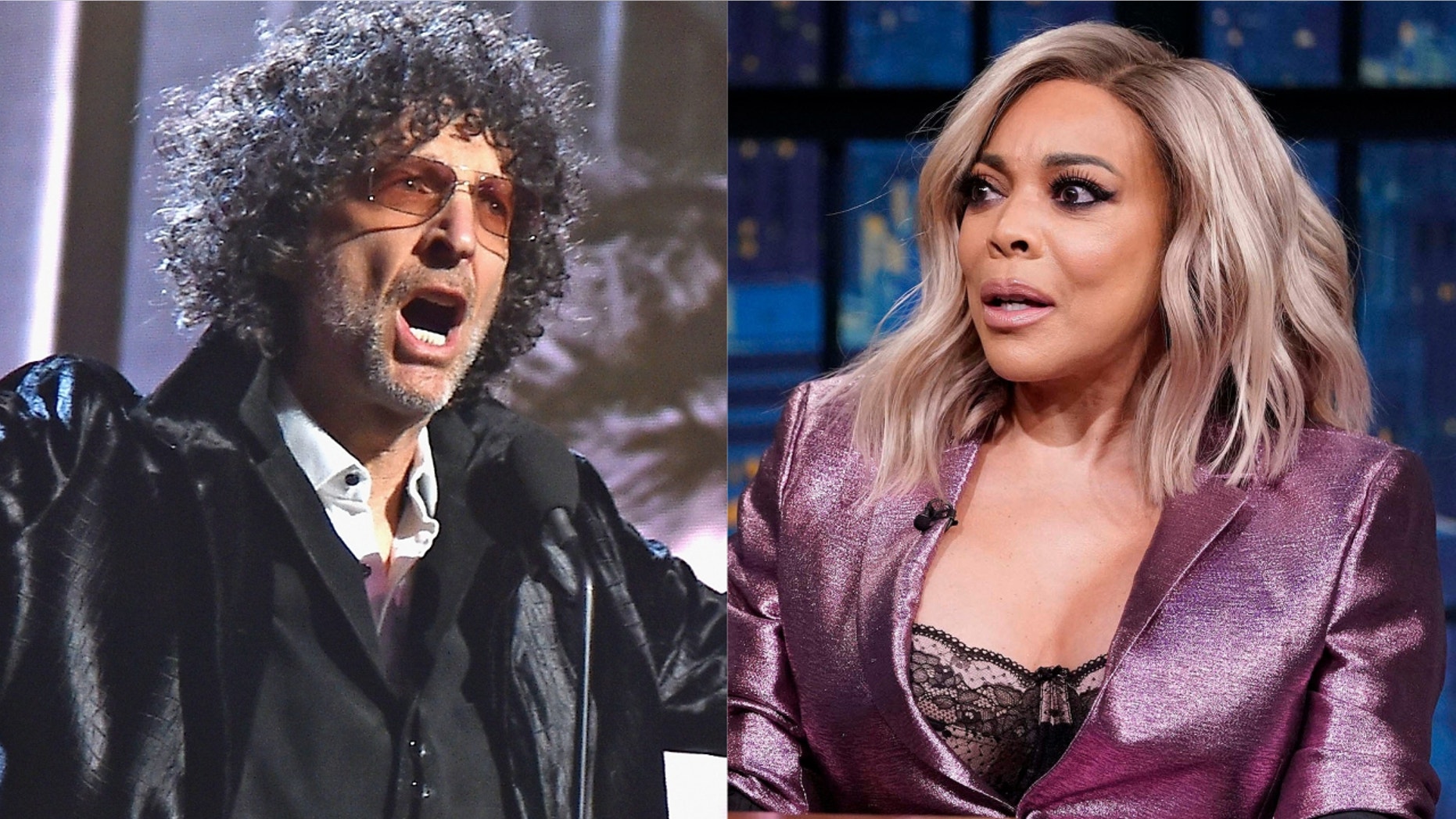 He went on a long rant about Williams…and it wasn't pretty.
Talk show hosts are beefin' out here in the streets and things are getting real. Earlier today on her show, Wendy Williams took a moment to talk about shock jock Howard Stern's new book Howard Stern Comes Again, his first published work of that magnitude in two decades. Williams sang the 65-year-old radio host's praises while also criticizing him because she said he's become a "Hollywood insider."
"Howard is so Hollywood right now. And Howard, I love you. but since you've gone Hollywood, everything you say is so predictable. Every story is gonna be about, 'Oh, I love this one and then we went on their yacht.' He's a Hollywood insider now which sucks because you started like me, being of the people. But at some point, you sat behind the microphone for too long and now you are the people. It hurts."
Things took a turn after Stern heard what Williams said about him, and he didn't appreciate being called an "insider" for anybody. Stern vocalized his displeasure on his SiriusXM radio show and didn't mince words when it came to expressing how he felt about Williams.
"Jealous b***h…You are nobody to me," Stern reportedly said. "You'll never be me, Wendy. You'll never be me. You can pretend to be me, you can pretend to be like me, but you're not. You don't have my wit and you don't have my talent…You couldn't have that career. You're a fly…What evidence do you have that I'm Hollywood, honey?" he said. "I grew up a scumbag and I'm still treated like a scumbag."
"What because I found success now I'm 'Hollywood?,'" Stern continued. "What cause I know Jimmy Kimmel? Who am I hanging out with? She doesn't know who I'm hanging out with. She doesn't know what I do in this world. She doesn't know who I'm f***ing with. All she talks on that show is about Hollywood. That's as Hollywood as you get. If anyone in Hollywood called her to hang out, she'd [be there] in two seconds. All of that is a projection!"
"I work my ass off on this show, day in and day out, to make sure that it's good," Stern said. "Just shut up. Keep your opinion to yourself about me. I have struggled my entire life through thick and thin to actually get out there and do something that actually means something to people. That's such an insult to me."
"You haven't had the career I've had," Stern said. "I had radio stations firing me, I had the government on my ass. I never backed down from a fight in my life. … Such an edgy broadcaster. When did you ever go to war with anyone? When did you fight with the FCC? When did you have the religious right coming up your ass and people throwing you off radio stations and not knowing if you can continue you career? Have you lived my life?"
"Broad doesn't have an original thought in her goddamn head," he said. "She's busy being Howard Stern."
No Comments
No comments yet.
Leave a comment